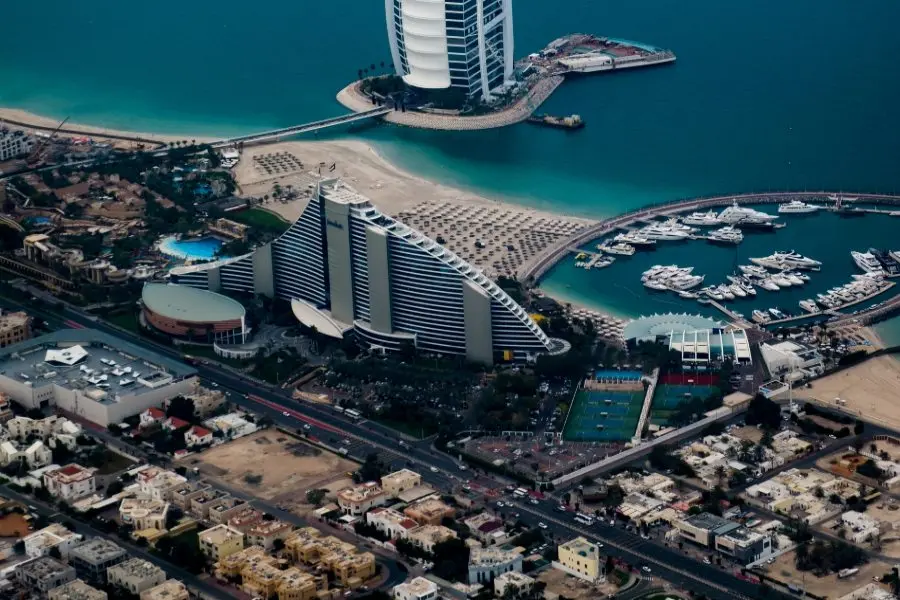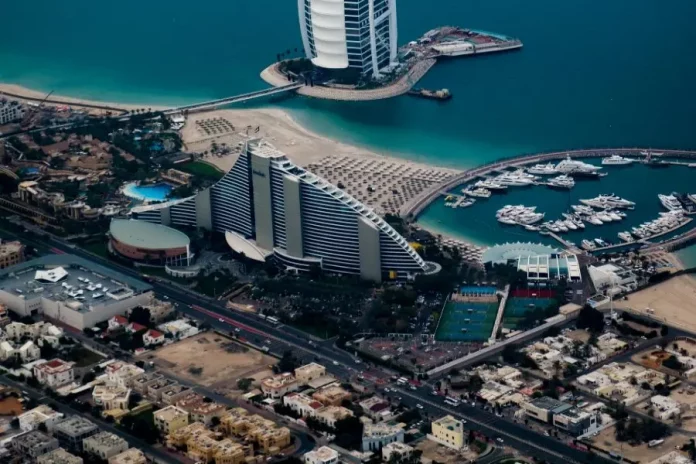 Investment properties in Emaar Beachfront has long proved to be a stable investment bringing its owners a high ROI. We will observe what is behind the popularity of the area and what are the two new projects that are also worth checking out.
Property ROI In Dubai Is On The Rise
Experts note that over the past 6 months, the ROI (return on investment rating) in Dubai real estate has been showing rapid growth. During the pandemic, ROI showed a significant decline, however, competent measures by the government were able not only to restore the real estate market, but also to give a new impetus.
This new momentum has caused several activities in the Dubai real estate market at once. 
First, it is a significant increase in the consumer base. 

Secondly, it is an influx of new investors. 

Thirdly, a significant increase in business activity in the United Arab Emirates.
It is worth noting some changes in the real estate market. Now the areas of Dubai that are located outside the center can boast the highest ROI. These, for example, include the areas of Jumeirah Village Circle, Sports City, Arabian Ranches, Arjan and Emaar Beachfront.
Earlier we noted that the most active time for the Dubai real estate market was 2014, which is considered by many experts as the base year. The current property price indices show that the value of real estate is 20 points from the values recorded in 2014. There are other changes that could lead to a significant increase in demand: for example, in February 2022, Dubai attracted a large number of investors who were interested not only in short-term rental income, but also in long-term leasing.
Inexpensive Villas For Sale In Dubai
Dubai developers have always surprised buyers with original projects that differed from each other in equipment, architecture and amenities. One of the communities, which benefits from its own lagoon and beach, has announced the start of sales of modern villas.
One of the main features of this project is attractive prices for villas. This project is called Elysian Mansions and is located near Dubai Sports City. It consists of 92 individual villas, the cost of which starts from USD 4.9 million.
The developer positions his project as a collection of luxury homes created in accordance with an organic concept. The entire project is planned to be put into operation in stages – the villas will be commissioned in 2 phases. First of all, 33 villas will be finished, which buyers will soon be able to purchase.
This complex includes a lot of amenities for residents. First of all, these are entertainment zones, a special wellness center, an observation deck with a terrace, and a SPA-salon. An underground car gallery and an internal lift will be available for residents to access. The villas also include their own courtyard and garden.
New Residential Complex From Developer Danube In Dubai
Excessive demand for real estate is not uncommon in Dubai. Developers are trying to keep up with the increasing demands of buyers, creating unique and exclusive residential complexes. One of these was the residential complex Pearlz, which is being built by Danube.
This company is considered one of the most popular developers in the affordable real estate sector. It is noteworthy that the Pearlz project was announced as part of the Expo 2020 exhibition, and even then it gained incredible popularity. In addition, all properties that were presented at the exhibition were immediately sold out.
It is reported that 300 residential units will be located in the Pearlz residential complex. In the immediate vicinity of the residential complex there are a variety of shopping and entertainment facilities, which indicates a developed infrastructure. The total cost of this project is about AED 300 million, which is equivalent to USD 81.68 million.
In addition to Danube Properties, another new project was introduced called Lawnz. It also belongs to the affordable real estate segment and will be able to meet the needs of more than 1,000 buyers. One of the important features of the developer is attractive payment plans. According to Danube, buyers can now purchase properties with a unique 1% payment plan.
Real Estate Agency In Dubai
Do you want to buy property in Dubai? Then contact the Ax Capital real estate agency, and their specialists will definitely help you find the most suitable properties for investment or your own residence.