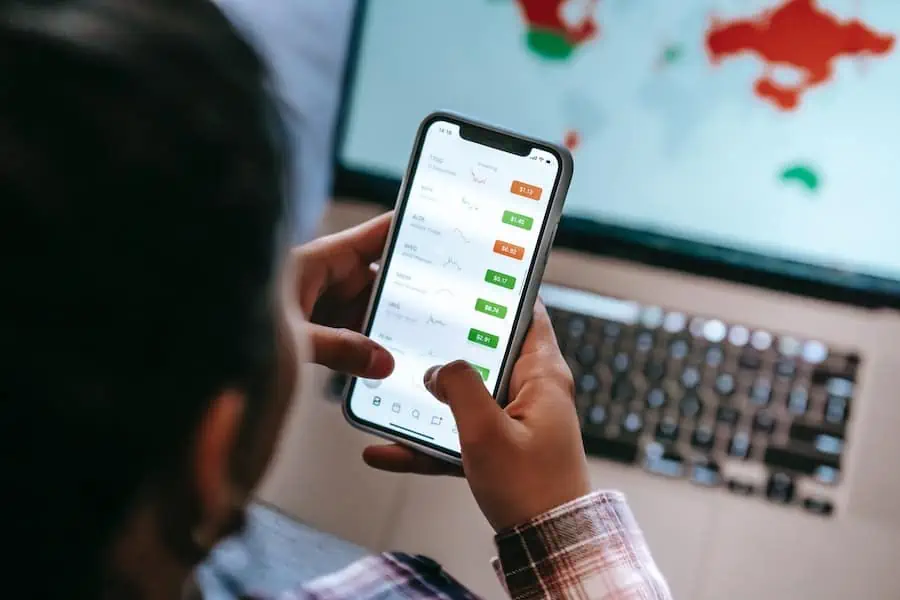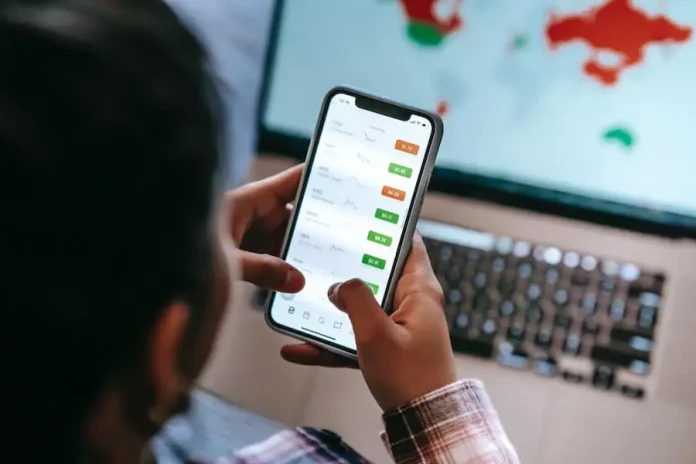 The fintech sector has recently been booming, displaying some incredible development and revolutionizing the way we manage our finances. The development of financial apps is one of the big game-changers to result from this technological revolution. These clever smartphone applications have truly saved people's lives by providing them with simple, secure, and highly effective solutions to manage their funds.
Let's delve into the world of financial app development, exploring apps' benefits, types, notable examples, essential features, nuances of development, and associated costs.
The Fintech Boom
Before we go into the fascinating world of financial apps, let's take a moment to recognize the incredible growth of the fintech sector. According to recent statistics, the worldwide fintech business will reach a remarkable $556.58 billion by 2030! With an unbelievable Compound Annual Growth Rate (CAGR) of 19.50% from 2022 to 2030. This rapid development can be attributed to the rise in the financial sector's adoption of digital payment systems, blockchain technology, artificial intelligence (AI), and, of course, the mobile apps. 
Understanding Financial Apps
Let's talk about these trendy financial apps, or fintech apps as some prefer to call them. When it comes to managing your money, these cool smartphone apps are all about offering you everything that you need. They have a ton of helpful tools that enable you to manage everything, including budgeting, keeping track of your spending, paying bills, managing investments, and even engaging in loan or insurance transactions. And what's the finest part? These powerful apps provide you control over your finances regardless of where you are or what time it is, all thanks to our dependable mobile devices and constant connection.
The Benefits Of Financial Apps
The traditional concept of money has been completely rewritten by financial apps. They've upended things and given people a completely new approach to managing their finances. Check out these amazing advantages they offer:
Convenience: Don't bother dragging yourself to the bank or any other financial establishment. You can say goodbye to those in-person meetings now that you carry financial apps in your pocket. You are able to relax knowing that using these apps will make it simple to access your accounts, complete transactions, and keep a close check on your financial situation—all from the convenience of your dependable mobile device. 
Real-time Updates: Stay updated on your financial activities with real-time notifications, ensuring that you are aware of every transaction, due payment, or investment opportunity as they occur.
Enhanced Security: Financial apps take security of your sensitive financial information very seriously. They go all out with top-notch security features including multi-factor login, biometric authentication, and sophisticated encryption. They have your back and will give you that peace of mind you've been seeking. Therefore, you can relax and be confident that your private financial information is secure. 
Personalized Insights: To provide you with some seriously individualized financial insights, they delve deeply into your data. They act as your personal financial gurus, offering all kinds of wise advice to help you budget wisely, save money, and find great investment possibilities that align with your unique objectives. 
Types Of Financial Apps
We have a wide variety of financial app options that can each meet your individual needs. Check out these popular types:
Budgeting Apps: These are all about assisting you in getting your money in order. They'll offer you advice on setting up budgets, monitoring your spending, and even examining your spending patterns. 
Investment Apps: These apps are the method for you if you want your money to start working for you. They enable you to invest in a variety of funds, including mutual funds, stocks, and digital currencies.
Banking Apps: Now, a few taps on your phone can take care of all your banking needs. Without ever entering a bank, you may use these applications to manage your accounts, pay your bills, transfer money, and even apply for loans. 
Payment Apps: Say goodbye to bulky credit cards and outdated cash. The way you handle transactions is about to change thanks to payment applications. They make it simple to pay your bills, shop online, and send money to friends and family. 
Notable Examples Of Successful Financial Apps
Mint: Now, when it comes to budgeting, this app is a favorite among users. With Mint, you have a financial companion who assists you with budgeting, cost tracking, and even providing you with individualized financial advice. Everything is conveniently arranged on one user-friendly interface. 
Robinhood: This app has significantly changed the investment market. With its introduction of commission-free stock trading, Robinhood broke down boundaries and made investing available to anyone. Additionally, their user interface is easy to use, intuitive, and fully functional. 
PayPal: Who hasn't heard of PayPal by now? This payment software is truly outstanding. It enables you to manage your business finances as well as send and receive money internationally and buy things online with ease. 
Essential Features Of Financial Apps
Let me reveal what makes popular financial apps stand out from the competition. They have certain distinctive qualities that make them stand out:
Intuitive User Interface: You must have an intuitive user interface. Users may easily navigate the app and access the important content due to its clear and user-friendly design.
Account Integration: The goal is to gather everything in one location. Your bank accounts, credit cards, and even investing platforms can all be integrated with these apps. 
Expense Tracking: Monitoring your expenditure has never been easier. These programs provide a powerful expenditure tracking tool that enables you to examine your spending patterns, classify your expenses, and identify areas where you may make significant financial savings. 
Notifications and Alerts: With push notifications and alerts, these apps have your back. They'll let you know about upcoming bills, odd account activity, and even great investment opportunities. 
Security Measures: These apps take security seriously when it comes to your private information. They have strong security features including biometric authentication, fancy data encryption, and secure server connections. 
Developing A Financial App: A Guide
Developing a financial app requires careful planning and execution. Here's a step-by-step guide to assist you:
Define the Scope: Determine the core functionalities, target audience, and unique value proposition of your financial app.
Conduct Market Research: Analyze the market landscape, identify competitors, and understand user expectations and pain points to refine your app concept.
Design and Prototyping: Create wireframes and interactive prototypes to visualize the app's flow and user experience. Seek feedback from potential users to refine the design.
Development: Select the appropriate technology stack and development approach (native or cross-platform) to build your app. Implement essential features and ensure seamless integration with external financial services.
Testing and Quality Assurance: Thoroughly test your app for functionality, usability, and security. Identify and fix any bugs or glitches to provide a smooth user experience.
Deployment and Maintenance: Publish your app on relevant app stores and continue to monitor and improve its performance based on user feedback and emerging industry trends.
The Nuances Of Developing Financial Apps
Making financial applications is no easy task. It has its fair share of difficulties that you have to confront. You must follow the law and be sure that you are abiding by all of the financial requirements. And let's not overlook the importance of maintaining the highest level of privacy by keeping that data secure. You also need to effortlessly interact with a variety of financial systems. 
Work along with some seasoned developers and financial professionals to overcome these obstacles. You will be able to handle all those difficult complexities thanks to their experience and knowledge. 
The Cost Of Developing A Financial App
The price of creating a financial app varies depending on the complexity, features that are desired, the method of development, and the location of the development team. A basic budgeting app might cost between $20,000 and $50,000, whereas a thorough banking app might cost between $100,000 and $300,000 or more. It's essential to prioritize features based on your target audience's needs and allocate your budget accordingly.
Conclusion
Financial apps have ushered in a new era of financial management, empowering individuals with greater control and convenience. From budgeting and investment to banking and payments, these apps cater to various financial needs and have become indispensable in our increasingly digital lives. Building strong, user-centric financial apps will be essential to staying ahead of the game and providing smooth banking experiences to customers all around the world as the fintech industry continues to flourish. Therefore, why wait? Unlock your financial potential today by embracing the power of financial applications!