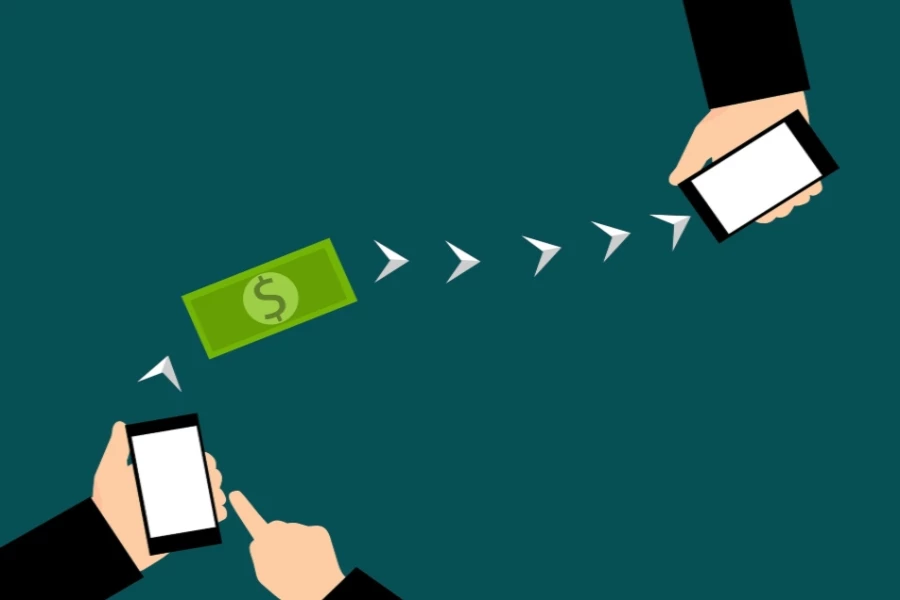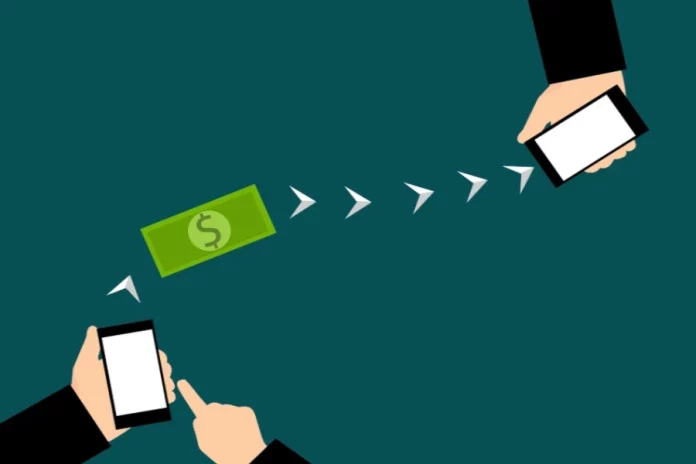 If you have ever had to transfer money from USA abroad, then you probably know that international wire transfers are never quite as straightforward as they could be. Yep, to transfer money to a bank account abroad from USA seems to to cost a lot more than it perhaps should.
In this post we are going to take a close look at how money transfers work and why they tend to be quite so expensive. We will also look at a cheap way to transfer money abroad using a money transfer service. By the end of this post you will know exactly how to fund the best way to transfer money internationally.
How International Wire Transfers Work
Let's go right back to basics. Whenever we send money abroad the money leaves the banking system of the sender's country, makes its way into the banking system of the recipient's country, more often than not changing from one currency into another along the way.
In order for the transfer to be executed, the banks in question need to be able to trust one another and to be able to communicate with one another. For these reasons, the banks developed the SWIFT banking system during the 1970's. Today, over 200 nations are members of SWIFT and the network connects over 11,000 different banks across the world.
SWIFT and Fees
The SWIFT system revolutionised global banking; it is very extensive and thorough and allows customers to send or receive money almost anywhere on earth (the only countries not in SWIFT are 'sanctioned' countries like Cuba, Iran and now Russia). However, as banks have exclusive control of it, they treat it like a monopoly and charge customers fees for the privilege of using it.
Therefore whenever we send an international payment, our bank charges us a transaction fee for handling the transfer. The fee is usually a fixed anoint and in the US, these fees extend to range from $15 – $25 per transfer. The recipient's bank will also charge a fee and in the UK for example these fees range from £2.50 – £17. Furthermore, in instances where an intermediary bank is needed, they will also charge a fee. In extreme cases, a payment can sometimes pass through 5 different banks which means 5 different handling fees!
Foreign Currency Conversions
Of course, if I send $100 from my bank in the US to my friend in the UK, the money needs to be changed from USD into GBP along the way. The foreign exchange is handled by the sender's bank who handles the currency conversion before sending the monies on to the recipient's bank. This means that the sender's bank gets to set the currency conversion rate.
Whenever we change currency, we are effectively buying one currency and selling another. Usually, we change currency at the "market rate" but when we rely on banks to handle the currency conversion, they use their own rate which is usually slightly (2% – 4%) above, or below market depending on whether we are buying or selling. Of course, they do this is order to make some extra money out of the transaction at the expense of the customer.
In order to illustrate how this all works in practice, let's look at an example.
If I was sending $100 from the US to my friend in the UK, I might expect him to receive £81.83 as the current market exchange rate is 0.82. However, it does not quite work like that.
We Send -$100
US Bank Fee – $15
US Bank Changes – $85
Exchange Rate – 0.80
UK Bank Gets – £68
UK Bank Fee – £2.50
Recipient Gets £65.50
What this means is that the transaction has "cost" £16.63 or $20.32. That's $20 of the value of the transaction lost to fees!
What Is The Best Way to Transfer Money Internationally
As we have seen, using the banks to transfer money abroad can prove to be rather expensive. Fortunately though there are alternative ways to send and receive money from abroad.
Money transfer specialists are financial services companies whose primary function is to help customers transfer money between countries in a cost effective way. Some of the companies use the SWIFT system whereas others are able to bypass it. However, in almost all cases money transfer specialists offer lower fees than the banks as well as better exchange rates.
Best International Money Transfer Services in USA
We have handpicked 5 money transfer providers who serve US based customers. Hit the "Get a Quote" button to identify the best and cheapest to transfer money internationally for your needs.
Currencies Direct – Best Overall Money Transfer Service
Based – Canary Wharf, LONDON
Minimum Transfer – $100 or equivalent
Why Use Currencies Direct? – No wire fees, and competitive exchange rates
97.8% Editorial Rating
3,000 customer reviews
Get A Quote
Money Corp – Biggest Money Transfer Specialist
Based – Zig Zig Building, LONDON
Minimum Transfer – $50 or equivalent
Why Use Currencies Direct? – Big brand specialising in business customers since 1977
93.2% Editorial Rating
7,000 customer reviews
Get A Quote
OFX – FinTech Success Story from Australia
Based – Margaret Street, SYDNEY
Minimum Transfer – $100 or equivalent
Why Use Currencies Direct? – Traded publicly in Australia
90.4% Editorial Rating
15,000 customer reviews
Get A Quote
Wise (Previously TransferWise) – Innovative Money Transfer Provider
Based – Brussels, BELGIUM
Minimum Transfer – $0
Why Use Currencies Direct? – Fully online, transparent pricing
86.8% Editorial Rating
32,000 customer reviews
Get A Quote
World Remit – Low Cost Transfer Specialist
Based – Word Remit Corp, DENVER
Minimum Transfer – $1
Why Use Currencies Direct? – No minimum, send to over 130 countries
77% Editorial Rating
50,000 customer reviews
Get A Quote
The 5 money transfer companies featured above are our top recommendations but there are many more of them out there. Here is a complete list of money transfer services covered who can help U.S customers;
Currencies Direct

TorFX

Moneycorp

OFX

Wise (TransferWise)

Payoneer

Xoom Money Transfer

Ria Money Transfer

World Remit

Azimo

Orbit Remit

Transfast

TransferGo

Western Union (WU)

MoneyGram

XE Money Transfer

Afex

PaySend

Paymentearth

Remitly
Who Is The Best International Money Transfer Provider For You?
Let's take a closer look at our top 5 handpicked money transfer providers servicing US customers.
Currencies Direct – Established in 1996, Currencies Direct has been highly recommended ever since and currently serves over 300,000 active customers – including both private and business clients. They are widely regarded as the best international money transfer specialist. Currencies Direct offer a very enticing combination of good exchange rates, excellent service and a great functionality; customers can handle their tranders over the phone, online or through the app. The app in particular has some excellent features including a rate watch, and a selection of hedging tools.
Note that Currencies Direct is generally not the cheapest way to transfer money internationally. However the excellent service level can prove very valuable to customers who may have notably large international transfer requirements as they can help to achieve excellent exchange rates.
Moneycorp – Initially founded back in 1979, Moneycorp has grown into a major brand in the world of international money transfers and foreign exchange. Moneycorp boasts a very impressive trade of over $35bn annually and has established offices in every continent with the exception of Australia. Customers recommended Moneycorp for a myriad of reasons including an easy to use online interface, no-fee transfers and excellent rates. They also offer a good choice of herding tools including both Forward Contracts and FX options widely regarded as the best in the industry.
Moneycorp has over 30 years of experience and were actually the very first company to offer international money transfers to its customers in the days before the regulators even existed.
OFX – Founded in Sydney in 1998, OFX has grown to become a publicly traded company financial service provider with AU$20bn annual turnover. OFX customers are fond of the tight margins they offer as well as the excellent online system. OFX are an excellent option for international money transfer below $5000.
OFX will handle small and large transfers alike and service both private and business clients as well as online sellers. To top it all off, OFX also offer a multi currency account which can prove useful both as a hedging tool, and to anybody who regularly transacts in a particular foreign currency.
Wise – Formerly known as TransferWise, Wise recently rebranded in order to communicate the fact that it now offers a lot more than just money transfers and has grown into a bona-fide fintech bank.
Despite only being founded back in 2010 Wise has grown fast to become a definitive name in the money transfer space and now handles a higher trading volume than all of its competitors put together. This will come as no surprise to its legions of users who praise the company's easy to use, highly innovative interface and low fees. Wise also offers multi currency accounts in a large, and growing number of currencies.
Finding A Cheap Way To Transfer Money Abroad – Choosing The Right Money Transfer Provider For Your Needs
By this stage, you will probably agree that using the banks to handle an international money transfer should only ever be done in extreme circumstances as there are much better, cheaper options out there. However, deciding exactly which money transfer provider to use can sometimes be a bit overwhelming.
Firstly, you will need to check that the provider is actually able to send the money to your destination country. For example, MoneyCorp is not currently able to handle money transfers to Australia. After this, you need to pay attention to any minimum transfer amount and ensure that the amount you are sending is over the minimum.
Beyond this it does become a little more complicated. For example, some providers (such as OFX) can offer better rates on larger transfers than on smaller ones whereas 'bread and butter' providers like Wise offer flat rates. Ultimately, if you are sending a substantial amount of money, it is definitely worth getting a few different quotes from a number of money transfer providers.
The final consideration is whether you feel you would benefit from any of the account extras such as hedging tools or multi currency accounts – if the answer is yes then be sure to work with a provider who can offer these facilities.
Summary: Transfer Money To Bank Account Abroad From USA For Less
To summarise we have seen that international wire transfers can prove costly. Using the banks to transfer money from USA abroad is a rookie mistake. Thankfully though, using a money transfer service is a comparatively cheap way to transfer money abroad.
Choosing the best international money transfer service is largely a matter of personal preference but in all cases, the best way to transfer money internationally is to avoid the banks. Next time you need to transfer money to a bank account abroad from USA, get a quote and see it for yourself.