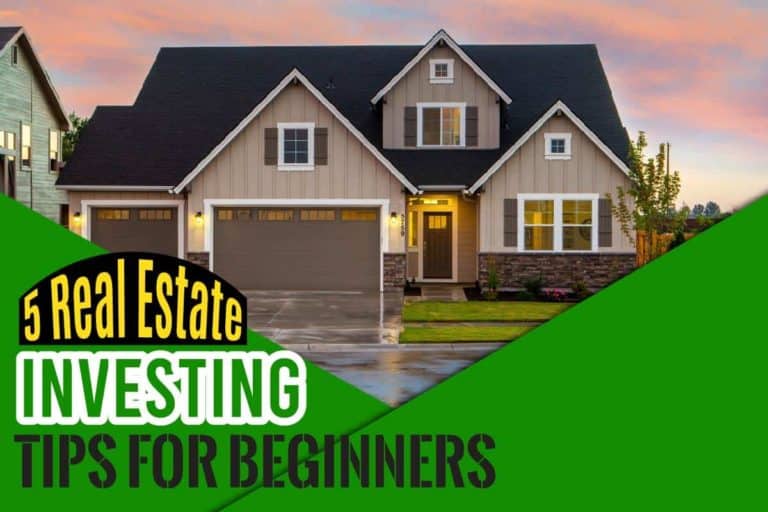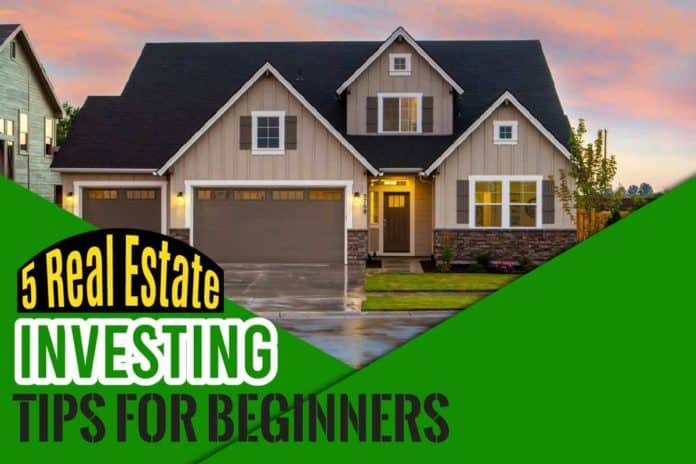 Investing in real estate is an incredible way to generate a passive income that helps you reach your financial goals over time. While anyone from any background can enter the world of real estate investing, education and understanding are essential for success.
If you're thinking about getting into the exciting world of real estate investing, start with these five simple tips.
1. Identify Your Niche Or Approach
Real estate investing is an umbrella with many different types of opportunities underneath it. You could be a landlord who purchases single-family homes or someone who manages multi-family units. If the landlord lifestyle isn't for you, you might choose to buy and flip and homes to play the market.
There are syndications and house hacking, and endless options for investing in real estate. Determine which option is most suitable for your goals and lifestyle before you jump into the industry. You may choose to diversify over time, but starting with one specific investment type will help you become more educated and experienced while setting long-term goals.
2. Treat Yourself Like A Business
Your investing efforts may be a side hustle or a one-time thing to help you reach a financial goal. Regardless of whether you're planning to make real estate investing your career or a passionate hobby, you need to treat yourself like a business.
First, put protective measures in place, such as an LLC, to ensure your investments won't come back to haunt you if something goes wrong. Work to improve your personal finances to ensure you can secure funding as needed.
You'll also need basic business tools and processes to stay organized and manage deals. You don't need an elaborate office, but you should be able to send a fax on iPhone to manage deals on the go, and you should have communication and tracking tools in place to stay on top of things and get ahead of tax season.
Finally, you need to shift your mindset to that of a business owner rather than an employee.
3. Research Locations
The "location, location, location" real estate mantra doesn't just apply to people purchasing their dream home. Determining the right location for your investment will play a pivotal role in your overall success.
Determine if there's an emerging market that holds promise for the future — research the amenities, the long-term development plans, and trends from previous years. Narrowing in on one location for your initial investments can help you build expansive market knowledge and simplify your property management efforts while capitalizing on an opportunity.
4. Understand The Commitment
Know that whatever approach you choose, real estate investing is never purely passive, especially for beginners. You will have to commit time and money to finding, purchasing, and maintaining a property. If you're acting as a landlord, you're committing to managing long-term maintenance costs. If you're flipping a home, you're committing the finances and rehab time.
Once you get established and have the resources available, you might be able to hire a property manager to oversee your investments while you focus on other things. However, that's something that happens later.
Finally, understand that real estate investing is a long-term commitment. It could take years to see a return on your rental property. It could take multiple house flips to achieve your financial goals. In essence, you need a long-term mindset to succeed.
5. Build A Network
Finally, build a network of connections and industry experts from whom you can learn invaluable information. As an investor, you'll want strong relationships with real estate agents, contractors, lawyers, and so on. It's also helpful to be in touch with someone who has done it all before and can offer sage advice.
The decision to invest in real estate requires care and consideration. Take your time, do the research, and determine if this is the opportunity for you.