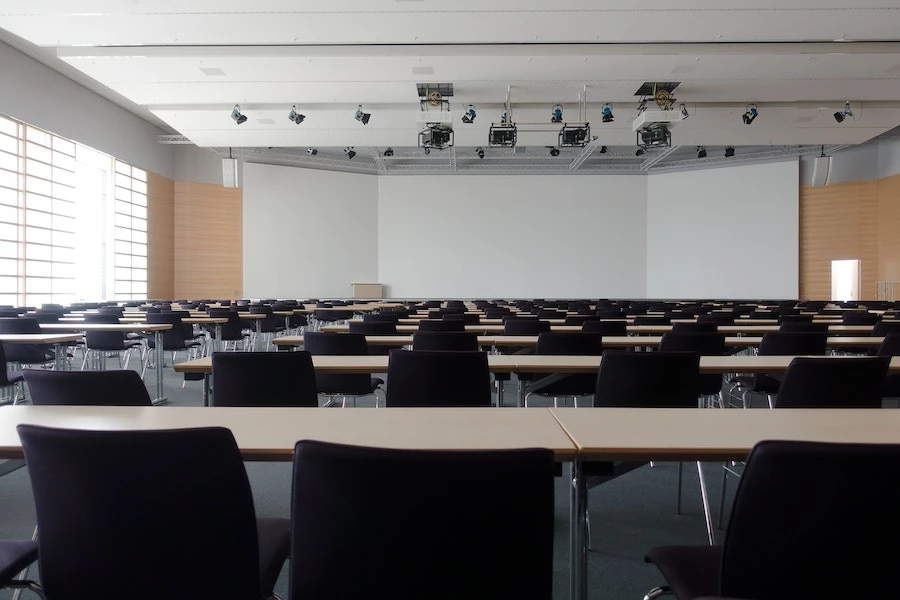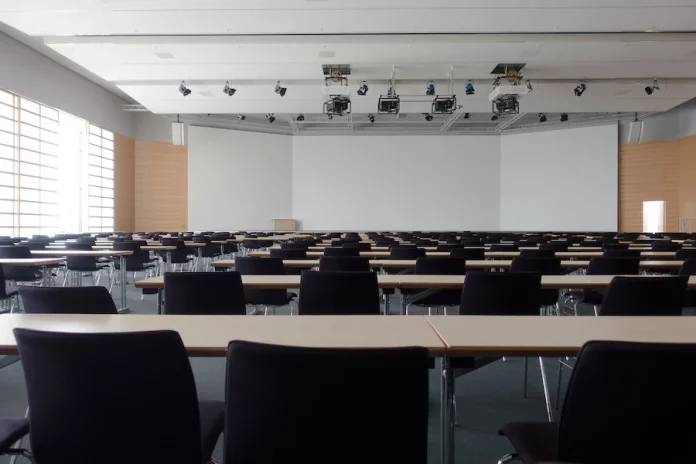 Today, many companies are abandoning huge offices in business centers, as a different reality has come after the global pandemic. Although the coronavirus is not yet a distant past, many companies are either staying to work remotely or offering employees a hybrid work schedule. 
In this regard, there is no longer a need to maintain huge offices with many rooms, since this is not cost-effective for many companies. Instead, companies can spend money on developing custom software to improve business processes, upgrade products, and more. 
However, business meetings and meetings with clients and employees must be held and not done through video conferencing. Face-to-face communication is still an important component, even though we have advanced technology. Thus, many companies come to renting conference rooms, as this is the most effective and low-cost solution. 
When choosing a conference room for rent, it is important to take into account many details. Otherwise, you will rent a room that won't fit your needs and could end up spending a lot of money on it. 
We will tell you why renting a conference room is an effective solution, as well as what you need to pay attention to when choosing a meeting room for rent. 
Benefits Of Renting A Conference Room 
Confidentiality 
If you want to discuss something with your clients or business partners, then you certainly do not want to do it via video communication, because you cannot be one hundred percent sure of confidentiality. Even though the technology is constantly evolving, security breaches are still big news. 
When renting a conference room, you have a choice. If you are meeting with important clients or business partners, you wouldn't want to lose face. You can rent a premium conference room to present yourself in the best light to your interlocutors. 
In other cases, when you need to bring the whole team together or interview potential employees, you can choose a room that will be equipped with everything you might need. Simpler rooms will cost much less and you will be able to influence your company's expenditures. 
Flexibility 
Regardless of whether you have an office or not, you can rent a conference room in any location convenient for you. If you need a meeting with colleagues and employees, then you can come to a general agreement on the area for renting the premises, so that it is convenient for everyone to get to the meeting point. 
You do not need to coordinate the rental terms with the owners for a long time, so you can rent a meeting room in the shortest possible time. You just need to look at the options that interest you, available in the area that suits you, and call the landlord. This allows you to be more flexible. 
High-quality equipment 
For some meetings, you may only need a table and chairs, while for others, you may need a huge amount of equipment, such as video conferencing facilities, a projector, a smart board, and much more. Even if you already have an office, it may not be worth buying expensive equipment, especially if you only use it from time to time. 
By renting a conference room, you can get access to the necessary equipment by paying only the rental price. Thus, you will not need to think about when the purchased professional equipment will pay off. 
Things To Keep In Mind When Renting A Conference Room 
Aim of the meeting 
No meeting room is alike. In one conference room, you will find expensive furniture and a luxurious design, while in another you will find a simpler design but high-quality equipment. 
When choosing the right meeting room, you should rely on the goals that you want to achieve during the meeting. If you are hosting an industry seminar, then you should make sure that you can use the catering services in the chosen location. When meeting with business partners, make sure that the room can highlight your professionalism. 
In this regard, you should not focus on the rental price in the first place. If you want to achieve the desired goal, then make sure that the option chosen is consistent with the goals of the negotiations. 
Best price offers 
When considering various options, you should pay attention not only to the price or design of the room but also to what is included in the price. Sometimes the offers of renters can be quite scarce and you may need to additionally rent the necessary equipment. 
Also, if you are going to rent a space with advanced equipment, then you should make sure that the landlord offers technical support if necessary. If you have an important meeting that should go flawlessly, then in the event of a failure of the equipment, you do not want to fussily figure out what went wrong. A technician will be able to quickly come to you and help fix any problems. 
Conclusion 
The service market is expanding every day. Today, companies can easily rent a conference room for meetings with employees, negotiations with clients or business partners, and so on. This has many advantages over owning an in-house conference room.