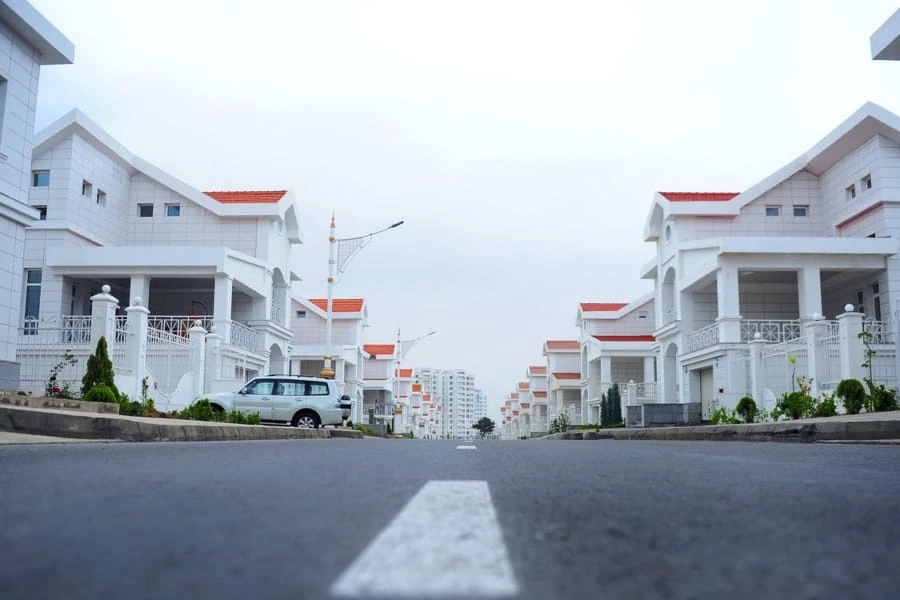 Things have changed drastically for real estate dealers, like another business niche, thanks to the rise of the internet. Unlike some years back, when real estate marketing involved fliers or a newspaper page showing the front page of the home, things have extremely changed today. According to NAR (National Association of Realtors), about 9 out of every 10 house hunters start their buying experience online.
Even with an agent, 90 percent of buyers still search online for their ideal house. The rise of internet use plays a significant role in the buying decision in the real estate sector. As a result, there is a great need for quality real estate photos.
Sometimes, buyers vet the homes online, purchase, and even buy without setting foot on the property. If you consider selling your home, invest in professional real estate photography. Photos determine whether your house gets a buyer immediately or will linger online for a while.
An Influential Marketing Tool
Twenty-five percent of homeowners admit that online photos led to their property purchase. Real estate pictures are crucial in selling a house, as any client asks to see the images first. Today, sellers portray a home on sale in a visually aesthetic light, promoting its most outstanding qualities through pictures.
Reports show that quality real estate pictures are more likely to generate higher prices per square foot. According to Wall Street Journal, listings with attractive photos earn between $935 and $116,076 more than those without use.
Use real estate photos to capture the attention of potential buyers and showcase their true character.
Saves Time
Since buyers can see and browse through the house photos to see everything inside and out, top to bottom. Your real estate images should take potential buyers through every space in your homes, like the bathrooms, bedrooms, common living spaces, basement, garage, or others.
It will help to organize the photos to mimic the real-life experience and give them a feel of how they will explore the property. When a potential client has gone through all the images representing the property. You will save an incredible amount of time since buyers do not need to make several trips to view the property. This makes the purchasing process easier and shorter.
Support Other Marketing Materials
Besides using the images to entice potential buyers to inspect a listing, real estate photos help to support many other property marketing materials. Good quality photos can still feature in printed and online brochures, email blasts, and similar platforms. You can use the images to make property video tours or create virtual tours.
Real Estate Photo Blunders and How to Avoid Them
Lighting: Appropriate lighting sources can create the major difference between a disaster and a visually pleasing property piece in a photo. The house's direction and time of the day determine the best lighting possible when taking a picture. Turn off the flashlight as it causes unpleasant reflections on some reflective surfaces. Always strive to use natural light or existing one. Lock exposure on a floor, wall or dark room area to avoid window brightness.
Blur: The camera shakes cause these. To avoid blurring photos, use a tripod. A tripod is a pocket-friendly and easy way to improve the sharpness of an image. Most interior shots require you to set the tripod chest height for the perfect capture.
Horizon: Images that look crooked are not appealing, which applies to real estate photos. Ensure that the grid in the viewfinder is on. You will find this in the setting menu. When aiming and focusing on the image, ensure the horizon line is straight.
Clutter: Decluttering your space has immense benefits. In real estate photography, keeping junk away is inevitable. Keep personal items out of site, clear things from the counter or corners, and remove boxes and other non-essential stuff off sight. A real estate photo is worth 1000 words; hence a cluttered space will water down a great property.
Composition: A badly composed picture will look like your shutter accidentally went off! Get the most space in view when framing your shot. While it is crucial sometimes to capture a little part of the ceiling, avoid capturing too much of the roof. Also, do not divide the frame with a wall. A wide-angle lens will help you capture more room.
Conclusion
Real estate photography lays the foundation for how the market views and receives your property. It is one of the few places people can judge a book by its cover. Photos determine whether your home sells quickly or stays in the market longer than necessary.
The importance of real estate photos is not waning anytime soon. Try and maximize the success of your real estate images when selling your home to get the best returns in the shortest time possible.