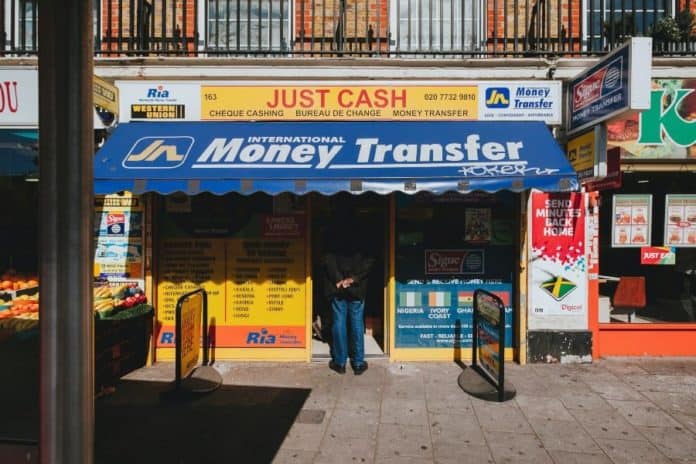 Are you planning to transfer money via Western Union? If yes, you have made a good choice. Western Union has distinguished itself among the tons of financial services companies.
Western Union started over a century ago and now operates in over 200 countries and territories. They also boast over 525,000 active agent locations across these countries.
So, places you can send and receive money via Western Union are quite numerous. The platform is also secured and makes cash transfer a breeze for users.
However, it is only logical that someone sending cash via Western Union or even recipients would want to learn how the company operates.
Now, this takes us back to the question.
How long does Western Union hold money?
The number of days Western Union (W.U.) holds money varies. If the recipient doesn't claim the money on time, it will be with Western Union for the next 90 days.
After 90 days, the company may cancel the transaction, or the sender may recall the money. But all the same, they'll return the money to the person that sent it.
However, keep in mind that the company won't return the service fee. Thus, persuading the recipient to get the money would be better.
Furthermore, Western Union in China usually holds funds for 30 days before sending them back to the sender. Thus, how long the company holds one's cash depends on the law of the country of operation.
So, if you send money to someone and the fund is still with Western Union for 90 days, you can get back your money. Just contact customer care so the funds can be made available to you.
Please keep reading for more information on Western Union.
Meet Western Union
Western Union Money Transfer is an American multinational company founded in 1851 and headquartered in Denver, Colorado, USA.
Excitingly, Western Union is over 145 years old and growing stronger day by day. They are one of the most innovative financial service companies around the globe.
The company has a rich history. In 1914, they brought "Metal Money," regarded as the first credit card for consumers.
Today, Western Union has spread to over 200 countries, and they have over 525,000 location agents spread across the globe.
Are Western Union Money Transfers Fast?
The short answer is it depends on the transfer service you choose. Western Union offers various money transfer services to give customers better control over their transfers.
The transfer services include
Next Day transfer service

Mobile Money transfer service

Money in Minutes transfer service

Direct to bank deposit
The Next Day service is as the name implies. Money transferred via this service can be available the following day.
Mobile money transfer service is super fast. Money is directly sent to another user's wallet in a couple of minutes.
Money in Minute transfer service is also generally quick. It will be available for pick up within a few minutes. But you have to pick up the cash at an agent's location.
Western Union boasts over 525,000 agent locations across the globe. So, chances are, there is an agent near you. Agent location may include supermarkets, travel agents, depots, drug stores, mailbox centers, check cashers, and other retailers.
Lastly, Western Union offers a Direct to Bank deposit service. And this transfer takes the most time. Money transferred may be available for pickup within 2 to 5 working days, though it varies from country to country.
A Handy Tip: You can pay bills using Western Union. But keep in mind that the transfer speed would depend on the biller and transfer option you chose.
What Factors Influence How Long International Transfers Via Western Union Take?
Several factors can determine how long international transfers via Western Union take. The factors are as follows:
#1: Transfer method:
What transfer option did you choose? Is it Direct Bank deposit, Next Day service, Money in Minutes, or Mobile Money transfer service? All these will determine how long your international transfers will take.
We have discussed how long each transfer method takes. You can go through the list and choose the option most convenient for you to send money abroad.
Furthermore, it would make sense to consider the recipient when sending money. Discuss the money transfer method you intend to use, including how long it would take.
If the recipient isn't in a hurry to get the cash and can wait for some days, you should be comfortable sending money via Direct Deposit transfer.
#2: The currency sent:
If you're sending money in U.S. dollars to another country whose currency is different, the funds must be converted to the recipient's currency before the person can collect it.
Currency conversion might take a while, so you may have to wait a little longer to pick up the cash.
#3: Time zones
:
Time zones differ from country to country. So, if you want to send money to another country, consider the person's time zone.
#4: Holiday:
Every country has its holiday period. So, if you send money to someone in another country during the holiday, they have to wait a bit longer to get the cash.
With this in mind, if you're sending money to someone in another country, find out if they are observing a holiday and adjust accordingly.
Western Union Mobile Application And Uses
Western Union is one of the heavy-weights in the financial service industry. But this is something many expect, given the company has been in operation for over a century.
Western Union does have a mobile application, which is also not a surprise, given how innovative they have been over the years. The mobile app arrived in 2016.
The mobile app allows users to send cash across borders conveniently and fast. Instead of going to a Western Union location, you can use the mobile app to send some money with ease. The idea behind the release of this app is to save time and make sending payments a breeze for customers.
Here are the lists of things you can comfortably do with the Western Union mobile application.
Reload prepaid cards

Track your transfers

Access customer support agent

Access your transaction history

Find the nearest Western Union agent

Transfer money to people across over 200 countries and territories.
How To Add Cash To Western Union Balance
Now that you have the Western Union mobile app, you might be thinking of how to add money to your balance for easy sending.
However, keep in mind that the mobile application does not serve as a mobile wallet like PayPal and Google Pay. It is just an equivalent of the company's offerings.
Now, these are the different ways you can pay for transfers via Western Union.
Pay with your credit or debit card.

You can make payment from your bank account.

Visit any of the Western Union branches and pay in cash.
A Handy Tip: The Western Union mobile application runs seamlessly on Android and iOS devices. Additionally, it is available to anyone across the globe. The mobile application is simple to use.
Conclusion
How long does Western Union hold money? They hold cash for 90 days. After this period, the funds will return to the sender, or the sender might recall the funds.
How long Western Union will hold your cash differs from country to country. In China, their agents may return unclaimed funds after 30 days.
It is also important to know how long an international transfer via Western Union takes hinges on several factors. These include the transfer method used, currency, holidays, and time zone.
We also discussed the numerous things you can do with the Western Union mobile application. You can check them out.