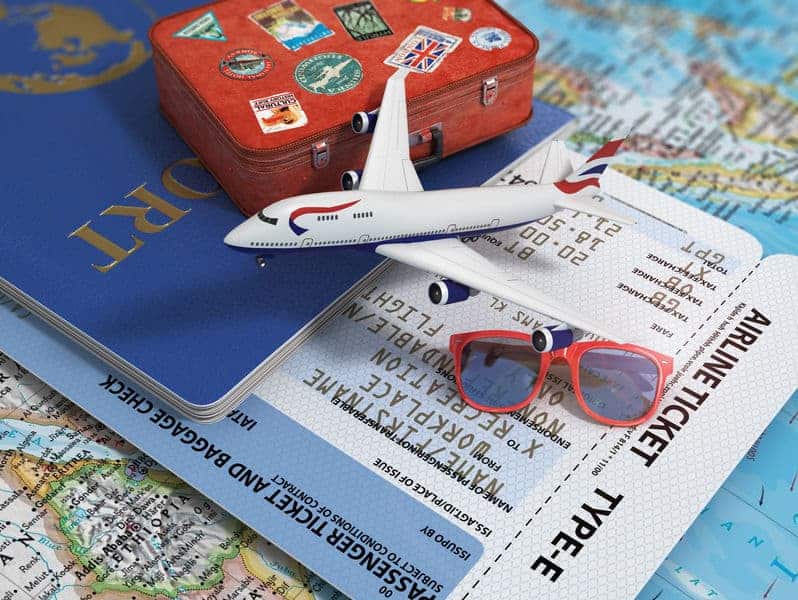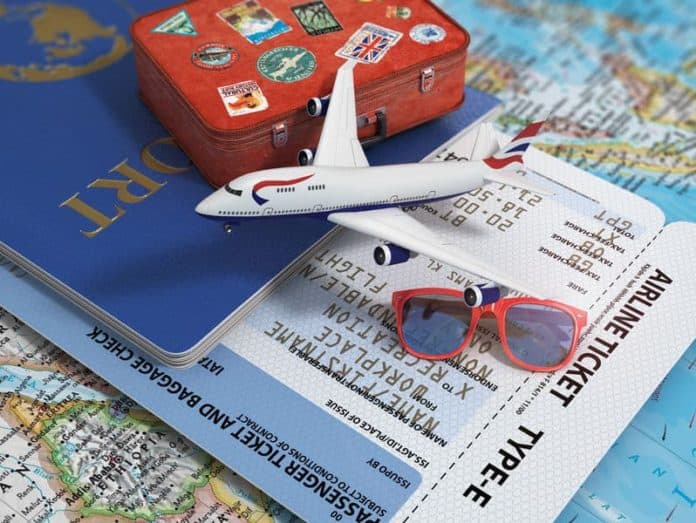 Travel agents have been around for decades. Although online booking sites are popular today, travel agents are still valuable assets to customers who want to travel without hassles. Travel agents help people make the right choices whether they are still considering their plans or already know what they need and just want someone to make reservations. Becoming a travel agent takes work but is a good choice for someone with enthusiasm and creativity.
What Do Travel Agents Do?
According to the Bureau of Labor statistics, travel agents sell transportation, lodging and entertainment services to people. They may sell them to individuals or groups. For example, a travel agent may help a family book a vacation to a popular destination one day and may help a business set up travel arrangements for a worldwide speaking tour the next day. Also, they offer advice. A person may want to travel to an exotic destination but may not know that there is a unique danger, a travel advisory or a rainy season at that time. Travel agents know to look for such information and can help people avoid making plans that will not suit their needs or safety concerns.
Travel agents call airlines, hotels, cruise companies, ground transportation companies and many other entities to negotiate rates. They can often compare multiple travel dates for people with flexible schedules and can help them pick a cheaper time to travel. They also give valuable advice about other affordable additions such as travel insurance, which protects people when they travel and can help them avoid unforeseen expenses. One of the biggest values that travel agents offer their clients is saving time. They find coupons, discounts and comparative options that may take a regular person hours or days to research. Additionally, travel agents gain a deep understanding of the travel industry, and that is useful in every facet of the job.
Should You Specialize in a Specific Type of Travel?
With shifts in society toward a personalized user experience in everything, the topic of specialization is important for all travel agents and aspiring agents. In the past, travel agents were the only ones who had brochures and connections to make a lot of arrangements quickly. When the internet grew and companies went online, people could make arrangements themselves. This means that travel agents today must offer something that booking sites cannot offer, which is often a specialty. They may have to work harder. However, the growth of the internet gives them more capabilities to specialize as well.
For example, medical tourism is becoming more popular since people discovered that quality health care is accessible and available for much less in other countries. If a travel agent is willing to learn about various destinations, requirements and costs, that person can expand his or her earning potential. Specialization gives travel agents the ability to target a niche market in addition to selling basic services. In a world that demands personal customer service, specialization is essential to stay competitive.
How Do Travel Agents Make Their Money?
Travel agents get commissions from travel service providers. They usually earn a small percentage of each service that they book. Some agents also charge fees or surcharges for their services since some trips take a lot of time to plan. There are varying fee structures depending on the agency. According to USA Today, some agencies charge upfront fees that are refundable if the person does not cancel or change the plans. This serves as a form of insurance for the agent's invested time in making arrangements and doing research.
What Is the Income Potential?
Statistics that were reported in 2018 by the Bureau of Labor Statistics showed that the average pay for travel agents was about $18 per hour. The annual median salary was $38,700. Of those analyzed, the lowest 10 percent were paid under $22,500 annually. The highest 10 percent earned more than $66,000 annually. Although the earning potential is good, most of the high-paying positions were among travel agents who were classified as sales representatives. The wage data included commissions.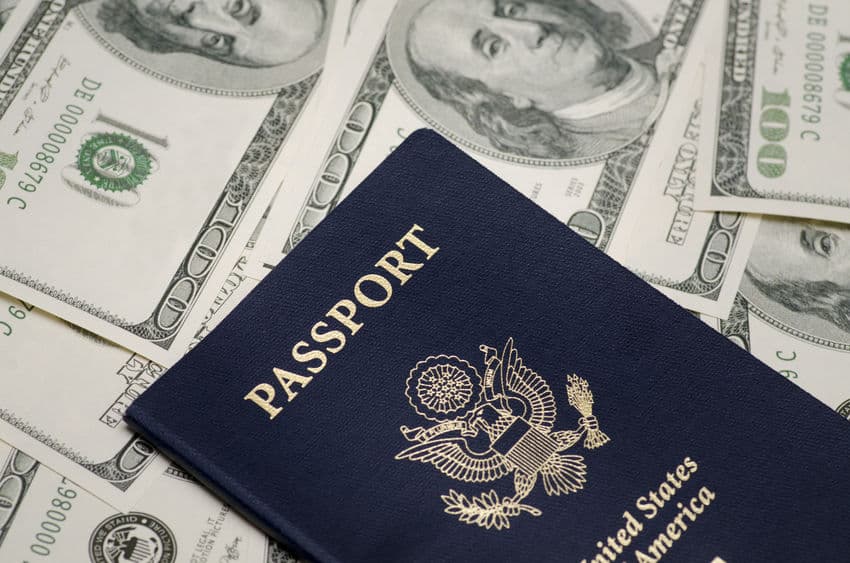 What Are the Perks of Being a Travel Agent?
Many people go into the travel industry because traveling is exciting and fun. While the job of an agent can be stressful at times, it comes with rewards. These are some of the top advantages:
Exclusive discounts from specific carriers or service providers.

IATA number discounts.

Familiarity trip opportunities to build rapport with destination venues.

The skill set is marketable anywhere, which makes relocation easier.

Some positions are based online and allow for remote working.

What Is Required to Become a Travel Agent?
A person does not need a special degree to become a travel agent. There are programs from various organizations and colleges. However, many travel agents are trained on the job or learn on their own and work as freelancers.
Important Training Considerations
Some employers may require travel agents to have previous global travel experience or a college degree in a related field. For example, a degree in communication or marketing may be helpful. Requirements vary among employers. Specific training is helpful for job seekers to expand their opportunities, for agency owners to appear authoritative and for freelancers to look more attractive to potential clients. These are some of the most recognized travel agent training programs:
Aspiring agents who decide to seek formal training should understand that the programs are not degrees. They are association-based certifications or career diplomas from accredited education institutions. Also, there may be requirements after the initial training. The Travel Institute is one example. It requires its certified members to earn at least 10 hours of qualified continuing education hours each year. It is important to research requirements and costs before selecting a program. The travel agent training programs can be completed online.
Important Licensing Considerations
Although there is no standard license requirement for travel agents as individual professionals, some states have specific rules or laws for travel agency businesses. Since the requirements can change from one year to the next and from one state to another, it is important for all aspiring travel agents to research their own state's rules. While this may not be a concern for those who want to be employed by a travel agency, it is a crucial consideration for anyone who hopes to open their own travel agency.
The rules are usually very specific in each state that has them. For example, California requires anyone who sells travel services to register with the State Attorney General's Office. Among other requirements, California travel agencies must also display their registration numbers on all types of advertising materials. In Hawaii, travel agencies must provide basic information, fees and evidence of an approved trust account. The agency's money must be deposited into that account. Some states have laws for travel agents to obtain other forms of licenses, and most states require a business license for a travel agency. For example, Delaware specifically requires any business that assists people in acquiring travel tickets to pay for a business license. Additionally, all agents must be mindful of FTC regulations that relate to travel agent duties. One of the most important ideas to remember to stay in line with FTC rules is to offer full disclosure of limits, warranties, fees and other information that could be harmful if it is not shared or is purposely withheld. Many companies in the travel industry have faced disciplinary action from the FTC after knowingly or unknowingly committing such violations.
How Long Does It Take to Become a Travel Agent?
Since there are no formal degree programs, there is no specific time frame for becoming a travel agent. Some people do research on their own and then open their own business online. Others may get a job working in an office and learn on the job. However, those who take a course from a recognized association or education institution have a better chance at finding employment. Also, credentials inspire more confidence among consumers. Some programs can be completed in eight weeks. However, some people may take a year to complete a program if they have limited time to study. The average and allowed time periods depend on the chosen program and the education institution or association that offers it.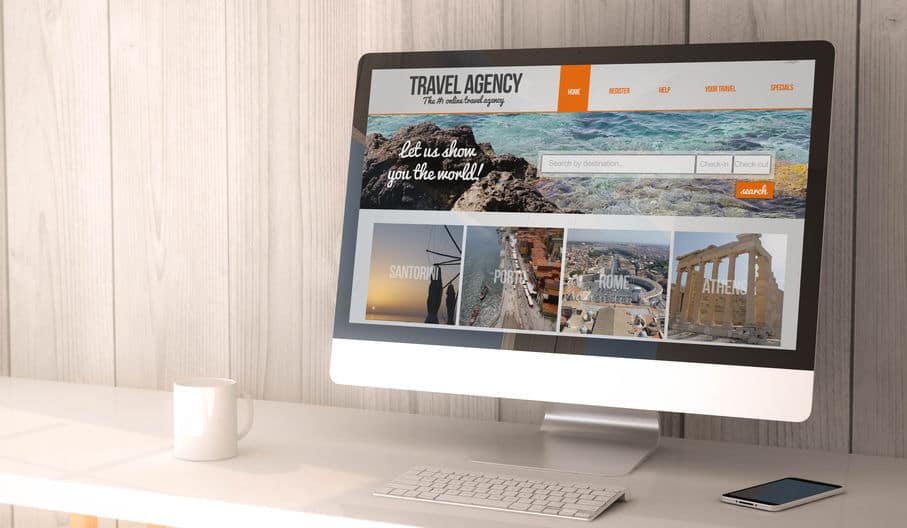 Pros and Cons of Starting Your Own Agency
In addition to the freedom of being in charge, these are some pros that are specific to travel agency owners:
The opportunity to become an authoritative travel brand.

More opportunities for offering multiple types of services.

The ability to choose specialties and change them as needed.

More choices for fee structures.

The main cons or disadvantages of owning and operating a travel agency include:
Changing legal and regulatory requirements.

Extra costs such as business insurance.

The likelihood of significant revenue decrease during a recession.

Growing demands to keep up with more specific types of travel trends.

The market is competitive and requires a highly unique value proposition.

Pros and Cons of Working for an Agency
Some people choose to work for another established travel agency. This is a smart choice for someone who is new to the business and wants to gain experience. These are some other advantages of being employed by a travel agency:
No need to worry about business responsibilities on top of work duties.

More time to develop strong customer service skills.

Paid training that is provided by experienced professionals.

The potential of paid travel to desirable places.

The opportunity to build a strong set of skills and experience to advance with later.

Some disadvantages of working for a travel agency are:
The compensation is often more limited with salary and commissions.

Working hours may not be desirable.

In remote positions, company support may be inadequate and may result in income loss.

Shared duties can leave one employee vulnerable to the repercussions of the mistakes of others.

Being bound to internal operational rules can feel stifling to employees with creative marketing and branding ideas that owners may not like.

Also, some problems may arise from working with an employer that is not the right fit for an employee. When searching for potential employers, talented workers should research agency ratings on job sites. These are some of the top-rated agencies to work for, and some offer jobs in a variety of locations or online:
Many credit card companies, airlines and other travel companies also hire agents for special jobs. For example, American Express has a Global Business Travel division, and it often hires travel agents for corporate travel consultations and other services as premium benefits for certain cardholders. This is just one example. Job boards such as Indeed.com and Jobs.com are good places to find job listings with employer ratings.
Pros and Cons of Buying a Travel Agency Franchise
For those who do not want to work for another company but feel that they do not yet have the skills to make their own unique business thrive may prefer to buy a travel agency franchise. These are the top advantages of choosing a franchise:
Access to a business model that has proven success.

The use of a recognizable and trusted brand.

Tailored support for a detailed list of possible problems.

Operational guidance from experts.

Many valuable networking opportunities that may not be available without brand recognition.

However, there are also disadvantages of choosing a franchise. These are some examples:
Marketing and advertising must follow the franchise's rules.

Agents who want to offer specialized or additional services may be unable to because of franchise rules.

Startup costs and ongoing fees may cause financial difficulties.

A franchise leads to less autonomy and limits personalizing abilities.

Top Travel Agency Franchise Choices
For those who think that franchising may be the right choice, these are some of the top travel agency franchise options.
Dream Vacations
Dream Vacations is one of the most well-known companies, which was formerly known as CruiseOne. As it grew to offer more than cruises, it changed its name. The company now provides luxury vacations, travel protection, group tours, wedding packages and much more. One of the reasons why travel agents often choose this company is because they can work from home and do not have to buy or rent an office space. A perk that it offers is familiarity trips, which means that new agents can gain valuable experience while visiting fun destinations. This company made it to the top 100 of Entrepreneur's top 500 list of franchises.
Cruise Planners
Agents who choose cruise certifications or prefer to deal with sea travel may like Cruise Planners. It favors CLIA certification holders. In addition to its heavy cruise focus, it provides travel insurance, land excursions or packages, car rentals and package vacations. It has also ranked among the top 100 and even among the top 75 of Entrepreneur's top 500 franchise choices. This company works with American Express, and agents serve as representatives. Card members get special discounts.
Travel Leaders
Travel Leaders is the product of several well-known travel agencies that combined into one entity. Some of the agencies had been in business since the 1800s. For agents who are especially concerned about personalizing each customer's travel experience, this company is a good choice. Part of its culture is based on getting to know each customer's preferences and needs to better meet future needs and make personalized suggestions. Agents handle everything from booking cruises to helping clients deal with canceled flights. They provide insights about destinations as well as land, air and sea travel tips.
The Bottom Line
Becoming a travel agent is a good choice for anyone who has the energy and drive to stay ahead in a fast-paced and ever-changing industry. With perks ranging from paid travel opportunities to more schedule flexibility, this career offers many rewards. The pay is good for the general lack of formal education requirements, and the optional education choices are easy for most people to pay for and complete. This flexibility also means that beginning career steps can start with employment or business ownership.