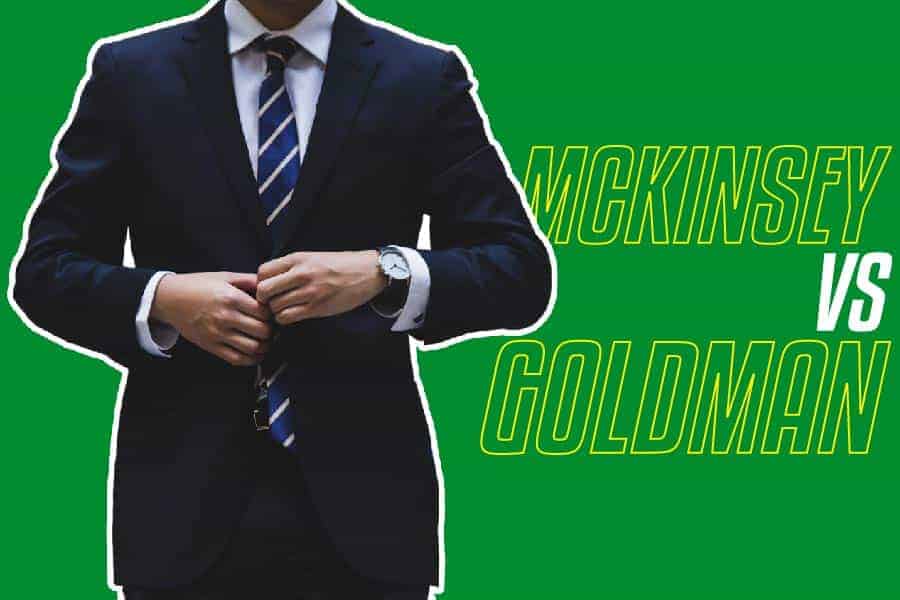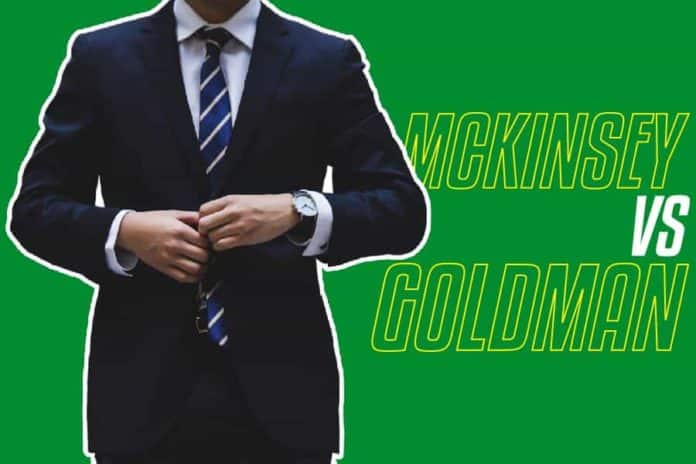 Do you dream of joining a company like McKinsey or Goldman Sachs one day? If so, what do you know about both companies?
Before choosing where to work or a field of study, it is important to learn about job opportunities and salaries in the field. Find out what the leading corporations in your field of study are and how tough it is to find a job there.
McKinsey and Goldman are two leading companies in their respective industries. Both companies are well-run and have thousands of employees on their payrolls. While Goldman Sachs is a listed bank, McKinsey is privately-owned.
In this post, we'll compare both companies so you can make an informed decision. Keep reading!
McKinsey & Company's Founder
James O. McKinsey founded McKinsey & Company. He was a popular professor of accounting, plying his trade at the University of Chicago.
James singlehanded founded the management consulting firm. But he had employees who later became more like partners.
In 1929, he hired Tom Kearney and then Marvin Bower in 1933. Bower was credited with creating the company's principles and strategy.
James O. McKinsey established McKinsey & Company in 1926. But his first-ever international office, situated in London, opened its doors for business in 1959.
How many employees does McKinsey have? The company had over 30,000 workers in 2019. They also have several offices spread across 130 cities in over 65 countries.
McKinsey & Company is regarded as a highly successful company, even though it has had some scandals lately.
McKinsey is one of the biggest and most successful strategic management consulting firms globally. It's also one of the oldest in the industry.
In 2019, McKinsey recorded annual revenue of $10.5 billion.
What Does McKinsey Do?
McKinsey is a management consulting firm offering consultancy services to top corporations, government agencies, and organizations.
They have top-rated management professionals who train other company's front-line employees or render special advisory services to top executives in various companies.
So, McKinsey's services involve strategy and management consulting. They offer companies professional advice on acquisitions, develop new business strategies, advise firms to downsize and restructure a sales force.
Who are McKinsey's clients? The firm's revenue should give you clues on who their clients are. Clients might also trust McKinsey a lot, owing to their track records in the industry.
McKinsey's clients are leading businesses, such as Fortune 1000 companies. Examples include companies like Microsoft and Coca-Cola.
They also have investors as clients, such as KKR (Private Equity Firm), Not-for-profit organizations such as the Bill and Melinda Gates Foundation.
McKinsey also consults for the government, including the US Department of Energy.
How Much Do McKinsey Consultants Earn?
It is important to know your proposed average salary before interviewing in a company. That way, you'll know how to negotiate if the need arises.
Your average salary at McKinsey would depend on things like location and position. Someone in the company's US base might earn more than someone occupying a similar role in a UK base.
Your position also determines how much the company would pay you. An analyst's (entry-level consultants) average salary ranges from $90,000 to $110,000.
Associates or MBA holders with experience make around $233,000, while managers earn around $250,000.
Partners and directors are the top earners. They make around $1,300,000 yearly.
Is Landing A Job At McKinsey Hard?
McKinsey is one of the top companies the brightest students from top-rated business schools are fighting to join. The competition is very high, and patience could be a virtue.
By the way, the company pays six figures. And that alone makes it a dream opportunity for many.
So, is it hard to secure a job in McKinsey? Let's not sugarcoat anything. It can be very tough to land a job in this company.
McKinsey gets over a million applications from job seekers annually but only hires less than one percent. They're one of the most selective employers in the world.
How many times do you have to apply for a job at McKinsey? There's no limit. That's the response to this question. Apply as many times as you want.
Just make every application count. Endeavor to apply for varied positions when submitting your applications multiple times.
Know that you might apply for a job once and secure it. You might also apply multiple times and not secure it.
A Handy Tip: Be patient when applying for jobs at a large firm like McKinsey. Don't feel bad when you don't get a response after applying multiple times. Keep doing whatever it is you're doing.
Who Founded Goldman Sachs
Marcus Goldman, a German immigrant, established Goldman Sachs in 1869. He was a teacher but had to leave his teaching job for greener pastures in the United States of America.
He moved to the United States in 1848, and 21 years after, established Goldman Sachs, a top investment banking company globally.
Marcus established Goldman Sachs in New York. And today, the company has spread to various parts of the world.
They have several offices located in over 30 countries. The company's revenue for 2019 also eclipsed McKinsey's.
In 2019, Goldman Sachs raked in $36.55 billion in revenue. And they're among the top 10 investment banking companies around the globe. They also had over 38,300 employees in 2019.
What Does Goldman Sachs Do?
Goldman Sachs is a leading investment banking service provider and boasts top clients from government, organizations, and big corporations.
They offer several services, such as investment management, securities, prime brokerage, security underwriting, and asset management.
Goldman Sachs is a public company, while McKinsey & Company is privately-owned.
How Much Does Goldman Employees Earn?
The managing director is the highest-paying position at Goldman Sachs. They receive an average salary of $280,110.
The next on the salary scale is the vice president of technology and vice president research. They both earn $155,720 and $140,526, respectively.
Team manager ($126, 581), computer software engineer ($116,914), application software engineer ($112, 626), senior Java developer ($111,168), project manager ($109,970), advanced technical specialist ($106,495) and associate ($101, 246).
Other positions include operations specialist ($90,678), team leader ($80,680), consultant ($77,089), analyst ($72,507), internship ($40,666) and administrative assistant ($31,307).
Is Securing A Job At Goldman Sachs Hard?
Tons of people dream of working at Goldman someday. But the truth is landing a job in a top company like Goldman is hard. Many people are looking for opportunities to work there, so the competition is high.
As a premier investment bank, securing a job at Goldman Sachs is sincerely tough. They boast a 4 percent acceptance rate. Thus, it is more difficult to get into Goldman than Yale or Harvard.
McKinsey Vs. Goldman: Which Is Hard To Get Into?
Both are leading corporations in their respective industry. McKinsey offers management consulting services, while Goldman is an investment banking company.
Landing a job in either company is tough. The competition is high, and only a few percentages of applicants get selected now and then.
So, if you're seeking a job at McKinsey or Goldman, you have to keep applying. Don't stop trying until you get your dream job. But in all, you have to be patient.
Conclusion
Any McKinsey Vs. Goldman comparison is always going to be a tricky one. Why? Both companies are in different industries. They also boast varied history.
On average salary, McKinsey tends to pay more than Goldman. But landing a job in both companies is tough. You must be exceptional and take advantage of an invitation from either company that comes your way.