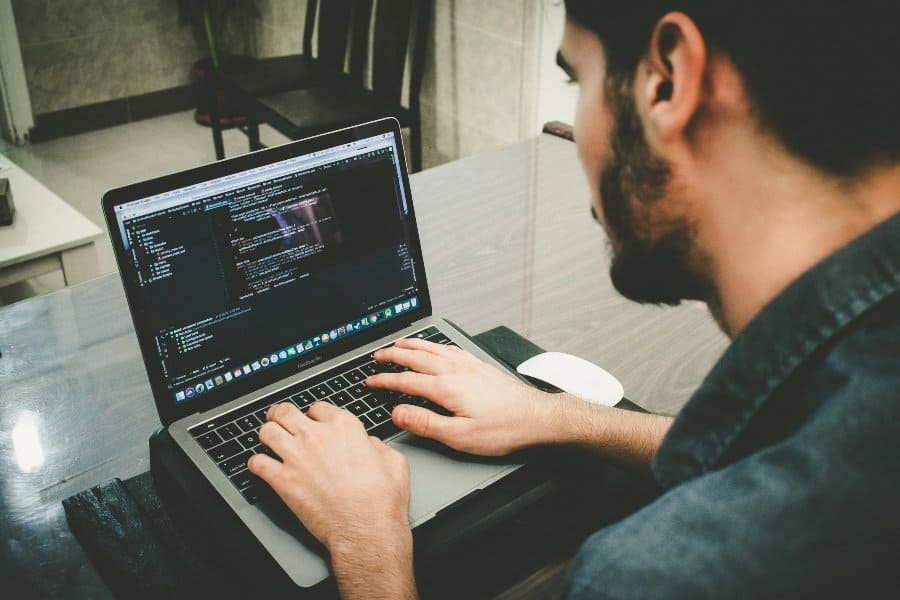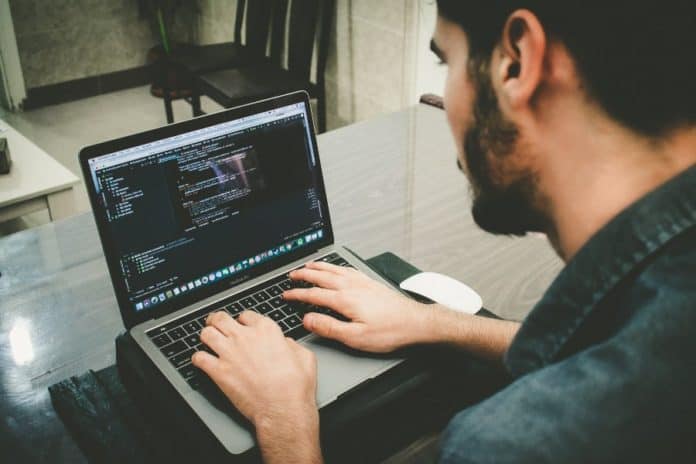 If your plan for the year is to pursue a career in software engineering, you're on the right track. Becoming a software engineer is among the smartest career decisions one can make today.
Why is software engineering a wise career choice? Firstly, job opportunities are abundant. You can also choose to work 9 to 5 or remotely.
Another interesting thing about software engineering is the earning potential. The national average salary in the United States is $114,576. And the salary software engineers earn differs from one state to another. Other factors include experience, company size, and job role.
Now, here is the big question.
Why are software engineers paid so much?
Software engineers' salaries are high for several reasons. Firstly, the demand and supply for professionals is a factor. There's high demand for software engineers all year round, but supply is usually low. Companies are always searching for highly skilled software engineers to hire.
The value these professionals bring to companies is why they get paid such huge figures. They ensure the smooth running of varied business applications and software. They ensure the smooth running of the business.
Learning and working as a software engineer is also complex and taxing. Technology is dynamic. Thus, professionals must learn about these new and improved technologies, their challenges, and their usage.
These professionals have to learn and stay up-to-date constantly. Otherwise, they might lose relevance or fail to deliver the results companies pay them handsomely for.
So, these are why software engineers get paid a premium for their skills. Keep reading to know more!
What Is Software Engineering?
Software engineering is a branch of computer science. It involves designing, implementing, and maintaining complex computer programs.
In other words, software engineering encompasses developing various software products, including application and computer software.
An individual that studied software engineering is referred to as a software engineer. They apply mathematical and scientific principles to develop software and solve various software-related problems.
So, as a software engineer, you'll do more than sit behind your desk writing codes. Depending on your role, you have to fix complex and simple software-related problems from time to time.
Why Companies Pay Software Engineers So Much
If you're an engineer or know something about software engineering, chances are you have heard about how much software engineers make. They're one of the highest-paid professionals in the engineering field as a whole.
So, why are software engineering professionals paid so much? Let's discuss each point in detail.
#1: They handle massive responsibilities:
Most businesses depend on technology (software, programs, websites, etc.) to operate daily. Thus, they require professionals who can ensure the smooth running of these programs or software.
Amazon, Google, Facebook, and Twitter are good examples of companies that cannot do with the services of a software engineer. Their applications, software, and programs must run smoothly at all times. Otherwise, they might incur huge losses.
There's a possibility of a website experiencing downtime or outage, which companies always try to avoid. A report has shown that Amazon could lose $1.6 billion in sales if they experience downtime for a second.
Facebook once experienced an outage for a period, and the losses incurred were massive. The company lost $100 million in online advert sales, and 5 percent got wiped off their share's market value. And that 5 percent is equivalent to $40 billion.
Besides the financial losses, an outage of such magnitude can harm a company's reputation. People may start spreading false news that the company has closed down, but that's not the case.
So, companies know the huge losses a software error can cause. That's why they're always willing to pay software engineers a premium.
#2: Shortage of software engineers:
The latest report from the U.S. labor statistics indicated a major shortage of talented professionals in software engineering. By the end of 2020, a report showed that job openings were 1.4 million. Unfortunately, only 400,000 software engineering students graduate yearly.
So, many companies are seeking qualified and experienced software engineers. It has been this way for over a decade now.
The high demand for software engineers and low supply puts professionals with the needed qualification in the driving seat. It gives them a huge advantage on the negotiation table.
Thus, because most companies are eager to add software engineers to their team, they may be forced to agree to their huge wage demand during negotiation.
#3: A continuous learning process:
As a software engineer, keep in mind that the learning doesn't stop the moment you graduate from college. It gets serious when you leave school and more serious when you land a job.
Why do software engineers learn constantly? The reason is simple. Technology is dynamic. It changes continuously, and professionals need to keep up with these changes.
Software engineers need to understand new programs, their challenges, and their applications. They also need to learn how to identify and fix challenges in new and existing programs.
So, the learning never stops for a software engineer. One needs to upskill and improve from time to time. However, learning in such a manner can be tedious, a reason many think there should be an age limit for software engineers.
The constant learning and development software engineers undergo is beneficial for companies. Thus, employers are willing to pay a premium to compensate for the professionals' stress and time to stay up-to-date.
#4: A complex profession:
Software engineering doesn't involve code writing alone. It is more than that. You have to optimize new and existing systems and codes, troubleshoot and fix diverse issues, and more.
Just understand that software engineers fix numerous problems daily. Thus, you might be sitting behind your desk all day. So, it can turn out to be a stressful career.
Top 6 Software Engineering Jobs With High Earning Potential
If you're seeking high-paying software engineering jobs to consider, you're in the right place! The jobs below boast massive earning potentials. Read to learn how much professionals in the field make, including their role in their various positions.
Software Engineering Jobs
Job Responsibilities
National Average Salary (Per year)

$

1.

Software Architect
Make executive decisions regarding software design. Are software design experts. Manage software development projects, contribute code, set project standards and perform quality assurance duties.

$135,489

2.

Back-end developer

Back-end comprise the area of a website users cannot see. These include database, application and server. Back-end developers create functions that make it possible for all three components to work as a unit.

$122,461

3.

Development & Operations Engineer (DevOps Engineer)

Responsible for facilitating and streamlining communication between software development operation and development sides. May perform other duties that ensure software is reliable and protected from security challenges.

$122,086

4.

Full-Stack Developer

Job encompasses the front and back-end. They build websites and program databases, browsers and servers. There are full stack developers capable of writing codes.

$108,109

5.

Front-end developer

Uses programming languages such as JavaScript, HTML, CSS, to implement a web application's visual element. They also address errors in these visual elements.

$106,874

6.

Software Developer

Responsible for designing and creating computer application used on varied platforms such as automobiles, mobile devices and personal computers. They write code, resolve errors and improve existing software.

$106,231
Conclusion
Why are software engineers paid so much? We explained the reasons at the beginning of this post. Firstly, there's increased demand for software engineers with low supply. Companies also pay software engineers more because of their value to the business.
Imagine the losses companies like Amazon or Facebook might incur following an error or security bridge on their various platforms. It would be massive.
We also discussed software engineering jobs with high-earning potential. So, if you're planning to kick-start a career in software engineering, you may want to consider looking into these options.