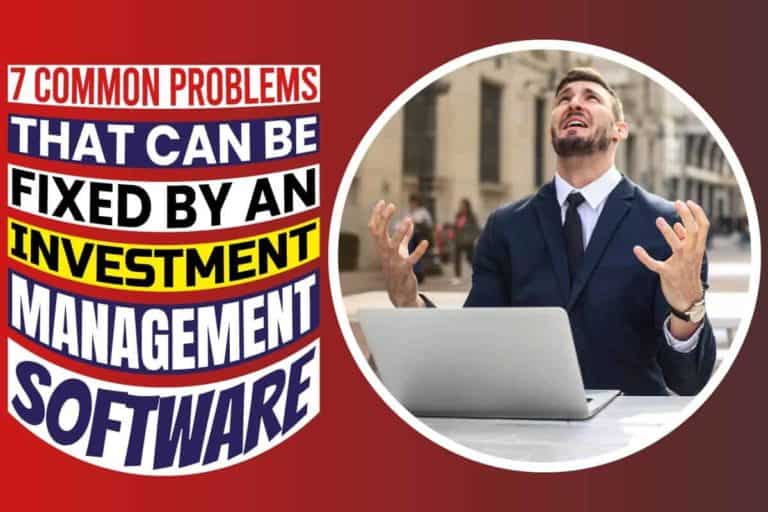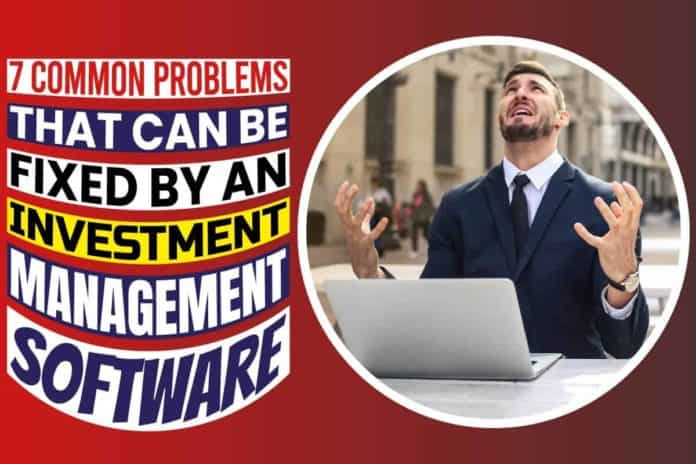 Owning assets in real estate comes with a lot of responsibilities. Don't get us wrong; you stand a chance to strike big dollars. The money is good. Even sweeter if you've invested to make passive income.
However, investment management is one of the most important aspects of any real estate business. Without a great and efficient property manager, your business will run losses and have many aggrieved tenants and contractors. Some investors who failed in real estate or didn't have pleasant experiences will swear that investment management is a daunting task.
The good news is that you don't have to go through the same. We want you to have a seamless process and succeed in your business, whether you're managing a single property or multiple. This is where investment management software comes in.
In this article, we look at 7 common problems that real estate property managers go through, and how investment management software helps counter these issues.
Bad Communication
Communication is a vital aspect of any investment. However, in real estate investment, it can become challenging to communicate to and help each individual tenant especially when managing multiple properties.
You are also required to run a consistent leasing process as the tenants come and go. This can be hard to achieve if you're only using emails and text messages as your communication medium. Imagine how disgruntled a tenant would be if you forgot to reply to them.
Investment management software solves this issue by keeping all your information in one place. You're able to know all your tenants, contractors, units and who is associated with what.
These software solutions come with sms and email features that enable you to reach your tenants and team members fast. Generally, investment management software helps you improve relationships with your investors.
Payment Processing
Recording and tracking rental payments is a huge challenge without a proper system. If you're recording using pen and paper, the process may even take a few days. It's not uncommon to miss some payments or a record when recording manually.
Investment management software solutions have online payment features where your tenants pay via their mobile phones. The payment is received within minutes and the system records it. You can keep track of payment receipts and histories. Generating financial reports won't seem gruelling anymore.
In addition, some of these platforms have automated reminders that ensure tenants don't delay making payments. Some offer your tenants auto-pay features where they don't have to submit the rent each month. The system automatically does that for them.
Tenant Screening
It's every landlord's wish to lease their property to responsible tenants who pay their rent on time. While this can make your management tasks much more simpler, you should never rule out any eventualities. This is why tenant screening is important.
Background searches can be difficult without investment management software. You want to know your tenants' history and whether you can depend on them to pay rent without delay.
Generally, an investment management software's background check features can help raise any red flags during tenant screening. Some also have third-party integrations that enhance this process further.
Administrative Work
Recording and storing your business data manually is not only tedious, but also takes a long time. Even more importantly, humans are prone to errors. A single inaccuracy can throw an entire document off.
Pen and paper systems don't give immediate results and you need more time to analyze the data. For you to gain more insight into your information, you'll have to invest more time.
Solutions, like SyndicationPro, Investor Management Services etc., update all the data automatically. You can import all your data and generate reports easily. This gives you more control over your financial books and business.
Data Security
Business data is extremely important. Every transaction involves sensitive data, such as bank details, that needs to be stored safely. This is a property manager's responsibility.
If you're using a traditional manual system, you're placing a huge compromise on your data security. Firstly, you don't know who may gain unauthorized access to your files, even when you've invested in a file storage cabinet. Secondly, natural calamities, such as fires and floods, have a potential of wiping out all your records.
Investment management software implements various security measures, such as data encryption, and algorithms to ensure that only authorized parties access the data. Further, most cloud-based solutions have full time data experts whose only job is to ensure your data is secure.
Data Accessibility
As a property manager, you want to access your data anywhere you're and at any time. You may choose to have all your data or even be old school and record your data on paper. This system only lets you access your files in one location.
With real estate investment management software, your data is stored in the cloud. This might seem like a foreign concept to some. Basically, this refers to storing your data in large servers in a different location. These servers are what we refer to as the cloud.
With your data stored in the cloud, you can access information and programs at any time and location, typically over the internet. You can do this on your mobile phone, tablet or laptop, as long as you have a stable connection.
This gives you more control over your business as you can run more functions and even respond to tenants' queries remotely.
Data Analysis
Real estate business owners want to make decisions that are not only accurate, but also data-driven. When collecting and analysing business data manually, it's highly likely that you'll make errors.
You can ensure you avoid this issue by investing in the best investment management software. It will allow you to make accurate decisions by running detailed analysis of various aspects of your business.
You gain better insights into your business and uncover any incompetencies.