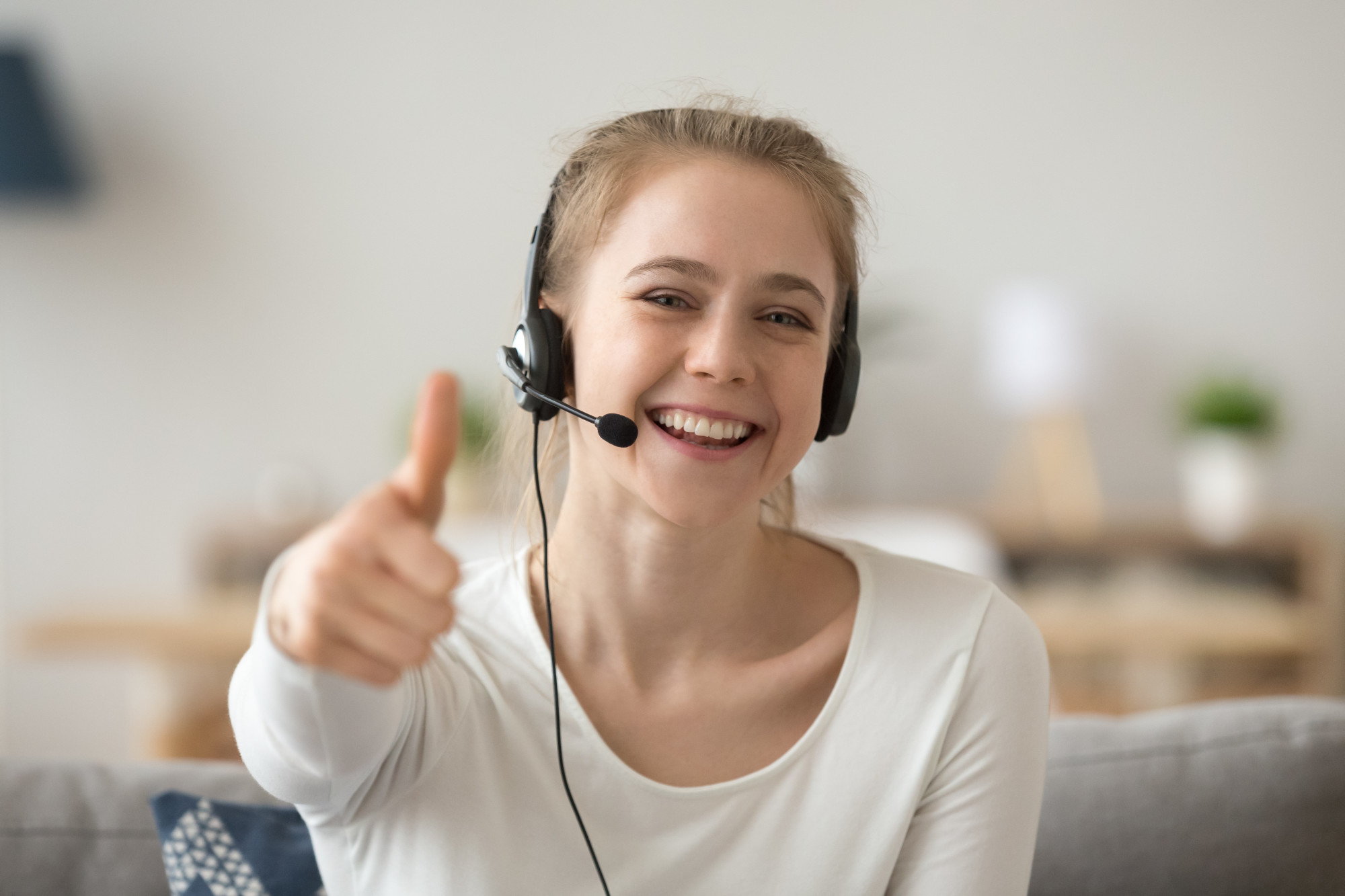 Your customers could make or break your business. If they're not satisfied, there's a chance they'll leave and take their money elsewhere. Improving the customer experience, on the other hand, could help you retain customers for the long-term.
In fact, companies with a customer experience strategy drive revenue up to 8% higher than other companies. About 84% of companies that focus on customer experience management report an increase in revenue.
If you can develop brand loyalty, loyal customers will become five times more likely to purchase from your brand again. They're also four times more likely to suggest your brand to a friend.
Instead of falling behind the competition, you can get ahead of the curve. Ready to learn how? Keep reading for nine tactics you can use for your customer experience strategy.
With these tips, you can boost your business and hold onto your happy customers!
1. Know What Your Customers Need
You can't build a customer experience strategy if you don't know who your customers are, first.
You can define your target audience by researching demographics, including:
Age
Gender
Location
Household income
Behavior
Interests
Marital status
If you have a broad audience, segment your customers into smaller personas. Give each persona a name and personality to differentiate between each one.
Creating personas will help your team get a better understanding of who your customers are as individuals. Once you know who they are, try to determine what they care about.
What do your customers expect from your business?
Then, you can strive to meet those expectations as a team.
Have a Vision
Now that you know what customers expect from you, make it part of your vision to meet those expectations.
Developing a customer-focused vision can help your entire team get on the same page. What promises are you making customers? What values do you want to uphold?
Once you determine your core values, they'll become a part of your company culture. Then, you can deliver better customer service and meet the consumers' expectations.
Determining your vision will encourage your entire organization to act as one.
Make sure to embed your vision throughout your training process, too!
2. Improve Communication
Utilizing the right communication mediums will help you reach and assist your customers.
First, consider the tools you're using. Make sure you can track communication throughout your entire team. Where are your customers coming from?
As employees communicate with your customers, make sure they're proactive and ready to help. How can you keep customers informed throughout their buying journey?
Then, find ways to continue communicating with customers to keep them engaged. For example, you can use an email marketing campaign to bring one-time customers back to your business.
3. Map It Out
In order to improve your customer experience management, you need to understand your business from the customers' point of view.
When and where are they interacting with your business? What information are customers looking for at each point of the customer experience? Which touchpoints can you improve to generate more conversions?
You can learn more about creating a customer journey map here.
4. Improve the Online Experience
As you develop your customer experience strategy, you need to think about your customers while they're in your stores and online. How are they interacting with your website?
Are customers struggling to find the information they need?
About 88% of online shoppers won't return to a website after having a bad user experience. Another 44% of shoppers will tell friends about a bad online experience.
You can utilize user interface and user experience design trends to improve the customer's online experience.
Improving the user interface on your website could improve conversion rates by 200%. Meanwhile, using user experience design could boost conversion rates by up to 400%. As the customer's experience on your site improves, you'll generate more business!
Otherwise, customers who struggle to find what they need on your site will leave without making a purchase. If customers leave without clicking around and exploring your site, it can impact your search engine ranking. The higher you rank on search engines, the more customers you'll reach.
A lower ranking, on the other hand, will give competitors a chance to reach those customers instead.
There are a few ways you can improve the user's online experience:
Speed up your page load times
Improve readability with larger fonts, shorter sentences, and shorter paragraphs
Use headers to establish a hierarchy
Make sure your website is mobile-friendly
Improve your navigation
Make sure forms are easy to use.
If your website isn't mobile-friendly, 50% of users will use it less, even if they like your brand. Since four out of five mobile users shop from their phones, mobile-optimization is essential.
5. Utilize Machine Learning
Machine learning and artificial intelligence can simplify your customer experience management. For example, you can use chatbots to provide customers with 24/7 access to the answers they need.
Chatbots will help you communicate with customers, even when you're not available.
6. Actively Listen
As your employees speak with customers, make sure they're actively listening. Demonstrate empathy during these conversations.
Actively listening will help your team get a better understanding of what customers need.
Then, you can optimize your strategy to avoid bombarding customers with information they don't need.
7. Connect Emotionally
Developing an emotional connection with customers can help you generate brand trust and loyalty. How do customers feel when they use your product?
How can you reassure customers and make them feel better when they're having a difficult experience?
Learning how to optimize your strategy by developing an emotional connection can encourage customers to become loyal to your business.
8. Gather Feedback
In order to continue improving, you need to know what you're doing wrong. Use live chat tools and follow-up emails with surveys to gather information from customers.
Gathering feedback will also show customers you care about their experience.
9. Always Improve
Once you have that feedback, act on it. Show customers you're willing to improve and want to help.
Ignoring their feedback, on the other hand, can cause small issues to become worse over time. Instead, making regular improvements can help you attract loyal customers, boosting your ROI.
Consider Your Customers: 9 Ways to Enhance the Customer Experience
Without happy, loyal customers, your business might lag behind. Instead, use these tips to improve the customer experience. By developing a customer experience strategy, you can show customers you care and want to help.
They'll thank you for it!
Looking for more ways to boost business? Explore our latest Tech posts today!