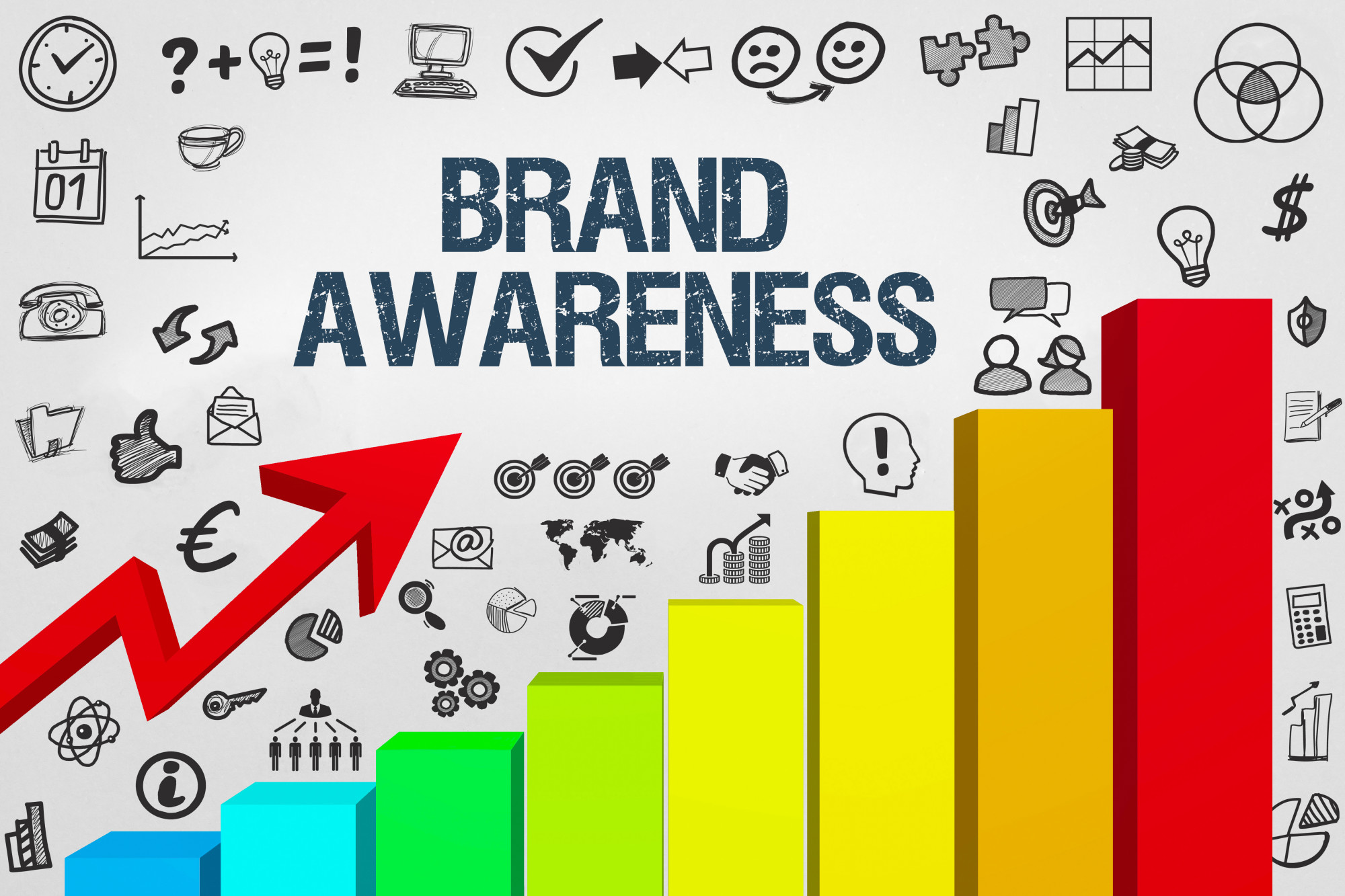 It takes between five and seven impressions before you start building brand awareness. If consumers aren't aware of your business, they might not trust you. If consumers don't trust you, they might not buy from you.
To boost brand awareness and trust, you need a brand awareness campaign! Then, you can get in front of customers and attract them to your website. As you immerse consumers in your brand, they can discover all the reasons to trust you firsthand.
Here are 15 brand awareness campaign ideas that can help you get started.
With these tips, you can attract a crowd of new customers to your business. Start boosting your brand with these 15 tips today!
1. Know Your Audience
Before you can use these brand awareness campaign ideas, it's important to develop a full understanding of your brand. Otherwise, inconsistency could impact your strategy. An inconsistent brand might cause you to lose customers.
First, learn as much as you can about your target audience. Who are they? What do they care about?
It's more difficult to appeal to a broad target audience. Instead, try to focus on a niche.
You can determine your niche target audience by using demographics such as:
Age
Gender
Location
Interests
Buying behaviors
Household income
Marital status
The more you know about your audience, the more likely your brand awareness campaign ideas will appeal to their needs.
How do your customers speak? What content are they already interested in? Where do they go when they have questions?
Take the time to research your competitors, too. You can learn from their successes and mistakes.
What strategies are they using to grow brand awareness?
Once you understand your audience, you can develop a brand awareness campaign strategy with their interests in mind.
2. Create a Style Guide
Inconsistency can have a negative impact on your brand. If consumers see different versions of your brand, they might never learn to recognize you. They could even think you're a different business altogether.
In fact, consistent brand presentation across all marketing platforms increases revenue by up to 23%. Having a distinct color palette, on the other hand, can boost recognition by up to 80%.
In order to keep your brand consistent, it helps to have an outline you can refer to. Otherwise, members of your marketing team might mix up the details. You can create a style guide that outlines your brand's:
Color palette
Font
Voice
Tone
Personality
Imagery
Photography style
Logo
Vision
Mission statement
Think about your overall goals as well. What are you trying to accomplish with these brand awareness campaign ideas?
Do you want to attract and retain long-term, loyal customers? Do you want to increase sales and boost your conversion rate? Maybe you want to charge a premium for a high-quality brand.
Once you know your goals, you can adjust your brand awareness campaign to accomplish those goals.
Make sure to include these details in your style guide. That way, every member of your team completely understands your brand.
3. Understand Your Value
Over 70% of consumers love a brand that provides helpful customer service. Another 90% will remain loyal to a brand that shares their values.
To grow your brand, you'll need a distinct value. Why should consumers choose you over everyone else? What value can you offer that consumers can't find anywhere else?
Make sure your brand value connects with your target audience's needs. Then, you can forge a connection with your customers. You'll want to communicate your value as you interact with customers.
It's important that your entire team is on the same page about your value. Otherwise, your team might fail to demonstrate that value during customer interactions.
To determine your value, make sure you understand what your customers are going through. What problems are they facing? How can your product or service provide them with a solution?
Is your audience concerned with the environment? Maybe you want to create a sustainable, environmentally-friendly product.
Once you determine your value, make it the heart of your brand.
Then, you can focus on offering that value to your customers.
You'll want to prove your value, too. For example, you can use studies and statistics to show consumers how your brand can benefit their lives.
Determine what your customers need. Then, give them a brand that responds to those needs!
4. Update Your Site
Once you establish your brand, make sure to update your website accordingly. Remember, you want your brand to remain consistent across all marketing channels. Otherwise, consumers might fail to recognize you.
Consumers look to your website for the information they need. Your website works as a member of your sales team, even when your doors aren't open. If your website doesn't match the rest of your brand, you might fail to attract customers.
First, use your style guide to update the visual components of your brand. Make sure your site is easy to use and navigate. Otherwise, you might fail to provide the easy, helpful service customers need.
Updating your website with the user experience (UX) in mind can help you attract and retain customers.
When consumers realize you're there to help, they're more likely to stay. Retaining customers can improve your ROI.
Then, update your page load times. You can use Google's PageSpeed Insights to determine what's slowing down your site.
Don't forget to make sure your site is mobile-optimized, too. If your site isn't easy to use on mobile devices, consumers might leave your site. You could lose customers as a result.
5. Start Optimizing
Search engine optimization (SEO) will help you attract more customers. If you want to grow your brand, get optimized!
The higher your website ranks on Google, the more brand awareness you'll generate. A higher ranking will help you appear in front of more consumers. The more often people see your website, the more likely they'll remember you.
You can also use SEO to rank ahead of competitors. If you're not on the first page of a Google search, however, consumers might never see your website.
You can start optimizing by completing keyword research. What keywords are consumers using when searching for your business?
Then, create content based on those keywords.
Optimizing your content using target keywords will help consumers find your website. Then, they'll discover your business and learn more about your brand.
6. Create Unique Content
Creating unique content is an essential component of any SEO strategy. Your content allows you to appeal to your target audience. It's also an opportunity to immerse people in your brand.
When creating content, make sure it's high-quality, unique, and helpful to your target audience.
What information are they looking for? How can you help your customers?
As you begin crafting your content, make sure to use the visual components of your brand. For example, you can connect your content using the same color scheme and fonts. Don't forget your brand voice and tone, too.
Remember, brand consistency is essential. Keeping your brand consistent will remind readers to associate your content with your business. Whether they see your content on social media or your website, consumers will know it's yours.
You can create different forms of content, including:
Blog posts
Videos (tutorials, product demos, company culture videos, testimonials)
Infographics
eBooks
Quizzes
Polls
Research papers
Case studies
Once you create content, don't forget to share it!
You can learn more about content marketing for ecommerce brands here.
7. Request Reviews
Ask your happy customers to post reviews on your Google My Business listing.
Happy reviews show on-the-fence consumers about the benefits of choosing your brand. Over 90% of consumers regularly read online reviews. Another 84% trust reviews as much as a personal recommendation.
These reviews can encourage people to trust your business.
Then, you can convert those on-the-fence shoppers into buyers.
Reviews also give readers a chance to learn more about your business. Why should they trust you? Reading reviews will help consumers see how many people you've helped in the past.
By making previous customers a part of your brand awareness campaign strategy, you can generate brand trust. Then, you can boost your brand reputation to generate more leads!
8. Host a Social Media Contest
Are you trying to get more people involved in your brand? As you test out these different brand awareness campaign ideas, consider hosting a contest. Social media contests will inspire your followers to share your content.
Then, your brand can reach an even broader audience of potential customers.
Ask your followers to tag their friends in the comments of your posts. Get more people involved to boost your brand's popularity.
You can also use social media to offer freemiums, or free samples, to spread the word about your brand. For example, if you offer a subscription service, you can give people a free trial. That way, they get a taste of your product or service before they make a purchase.
9. Use UGC
User-generated content (UGC) can also help grow your brand.
Remember, many consumers look for online reviews before they decide to trust a brand. UGC can help you show on-the-fence buyers that people love your product or service. Your current customers can speak for your brand to help you generate more business.
You can also use UGC as part of your social media marketing strategy.
Have your happy customers post photos of themselves using your product. Then, post those photos on your own accounts.
You can also use influencer marketing. Is there a consumer your target audience already trusts? Work with that influencer and have them share your product with their audience.
Then, you can keep growing brand awareness and reaching more customers.
10. Pick Up PPC
According to Google, search ads increase top-of-mind awareness by up to 80%. Pay-per-click (PPC) advertising gives you another opportunity to grow your brand.
As you improve your ranking and reach the top of a search page, you'll reach more people.
You can also use visual ads to show your brand off using imagery. For example, you can use HTML-5 ads, animated ads, video ads, and ad banners. As your ads appear on other websites, you'll reach more customers.
11. Real Remarketing
You can also use remarketing when growing your brand.
Remarketing allows you to reappear in front of previous website visitors. When they see your digital ads, they'll recall their previous visit to your website. You can even show them the products they viewed during their visit.
Try using creative language on your ads and landing pages. Remind people why they visited you in the first place.
12. Get Guest Blogging
Work with your professional network. Ask them if you can post a guest blog on their website. Guest blogging will allow you to reach that company's existing audience.
Write a memorable blog post that shows people you're there to help. Then, link to your own website within the post.
In addition to boosting brand awareness, guest blogging can also help you increase traffic to your website.
13. Start Recording
About 90% of consumers say product videos help them when making buying decisions. Meanwhile, mobile video consumption increase by 100% each year. You can use video content to immerse people in your brand.
Use video content within your content marketing and SEO strategy. Optimize your videos to reach a broader audience.
Make sure your videos are valuable. What can people gain by watching your videos?
You can give them solutions to your problems or give them a behind-the-scenes view into your business. Videos will give people a face, name, and voice they can associate with your brand.
14. Establish Referral Programs
If customers already love your product, encourage them to share with others. You can create a referral program to attract new customers.
Referral programs can help grow your brand and help you generate leads.
Reward people who use your referral program with a coupon or freemium content.
15. Share Infographics
You can also catch the eyes of your customers with informative infographics. Make sure to use your brand colors! Infographics are a great way to help people learn about your business or industry.
It can also help you show off your unique expertise.
Don't forget to optimize your infographics when you share them on your site with targeted keywords.
Boost Your Brand: 15 Brand Awareness Campaign Ideas for Attracting Business
Ready to grow your brand and reach more customers? Give these 15 brand awareness campaign ideas a try! With these tactics, you can help more people discover your business and the benefits of choosing your brand.
Get ahead of the competition with these tips today.
Searching for more helpful tips? Explore the Tech section of the blog for more guides.