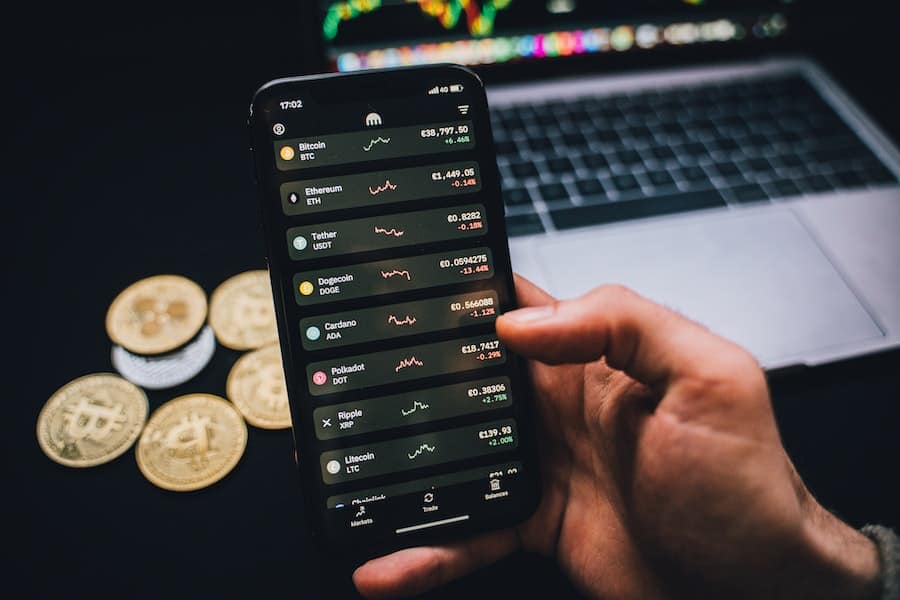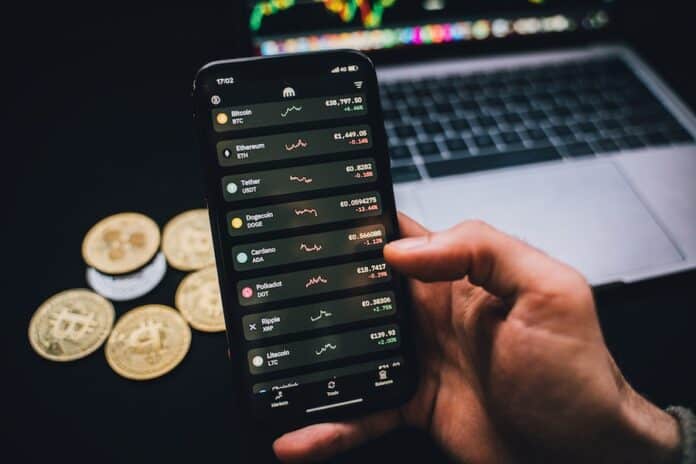 The way we handle our money, make payments, save, and invest has changed in the last 10 years or so. For many people, it is virtually unrecognizable. New technologies allow us to pay for items in different ways, sometimes using our phones or even watches.
Of course, one of the key changes has also been the fact that cryptocurrency has become mainstream. Bitcoin has gone from being worth around 10 cents each to being worth 65,000 USD at its peak, which shows the difference that this currency is making in the world and the respect people have for cryptocurrencies.
A lot of the stories we have read historically about Bitcoin and cryptocurrencies involve people making a lot of money with investments. However, crypto is no longer just something to buy and hold for the future. It is used day-to-day in many different industries, some of which are helping to drive growth.
Cryptocurrency Gambling
Some estimates put the value of the global gambling market at around $63.53 Billion annually. The industry is huge, and it has been one of the first to fully embrace crypto.
One interesting fact is that there are plenty of tournaments specifically designed for crypto gamblers, with sites also offering Freerolls and other promotions for users.
The growth in the industry has led to lots of quirky and interesting crypto betting fun facts and gambling statistics such as the fact that the only country that currently views crypto as legal tender is El Salvador. Plus, there are over 320 million cryptocurrency users worldwide. Some of the crypto statistics and facts are more useful for potential players such as the fact that this is one of the quickest ways to move money around. This means that crypto gambling gives players a quick way to withdraw any winnings or make a deposit into their account.
Cryptocurrency gambling options include all of the traditional games that people are used to playing at the casino, such as poker and slot games. There are also specific games like Crash, a game where players try to cash in on a rising graph before the market "crashes" and the value of a potential win drops. A crypto gambling site can give a different experience to traditional casinos and the industry can definitely be classed as an early adopter when it comes to crypto. Some estimates claim that 40% of all money staked on betting and casinos is now bet in cryptocurrencies.
eCommerce
eCommerce is predicted to account for over 20% of all shopping transactions in 2023. More people are shopping online and this is partially due to the fact that they have many options for how to pay, including cryptocurrencies.
Shopping platforms such as Shopify and Etsy can facilitate online shopping, even for small, independent sellers. A lot of companies that take payments using cryptocurrency are partnered with Bitpay. Bitpay allows people to buy from a variety of different retailers and even restaurants. People can buy from stores such as Columbia Sportswear, GameStop, and Home Depot online using Bitcoin and other cryptocurrencies to make their payments.
Most small and independent eCommerce stores run on a platform such as WooCommerce, BigCommerce, or Shopify, and all of these give options for retailers to take cryptocurrency as payment.
NameCheap, one of the biggest web hosting providers, is also one of the sites that accept cryptocurrencies and have done so since 2013, making them one of the earliest adopters of this payment method.
Food And Drink
The food and drink industry is another to have adapted to cryptocurrency. The change is happening slowly, but in some countries, huge fast food brands like KFC and Burger King accept cryptocurrency. Starbucks also allows people to buy gift cards using cryptocurrencies, and many other restaurants have started to accept cryptocurrency.
Each city has its own independent restaurants, and in big cities, it is often possible to find places where you can pay with cryptocurrency, and more options are cropping up as people start to use crypto in day-to-day life.
Charities And Nonprofit Organizations
Charities have been quick to find ways to accept Bitcoin donations and other cryptocurrency donations. There is very little risk for these organizations, as the worst that can happen is a drop in value.
The Giving Block is a specific platform allowing sites to take crypto donations, and charities including The Rainforest Foundation and nonprofits such as Wikipedia take Bitcoin. UNICEF is also experimenting with something called CryptoFund, a way for them to embrace cryptocurrencies to fund their life-changing projects.
Conclusion
It seems that the trend toward using cryptocurrency is only going to grow as time goes on, but certain industries have been much quicker to make the change than others. People can buy web hosting, food, and give to charity, as well as gambling using cryptocurrency. We're some way away from the point where you can buy anything with crypto, but the world is moving in that direction.