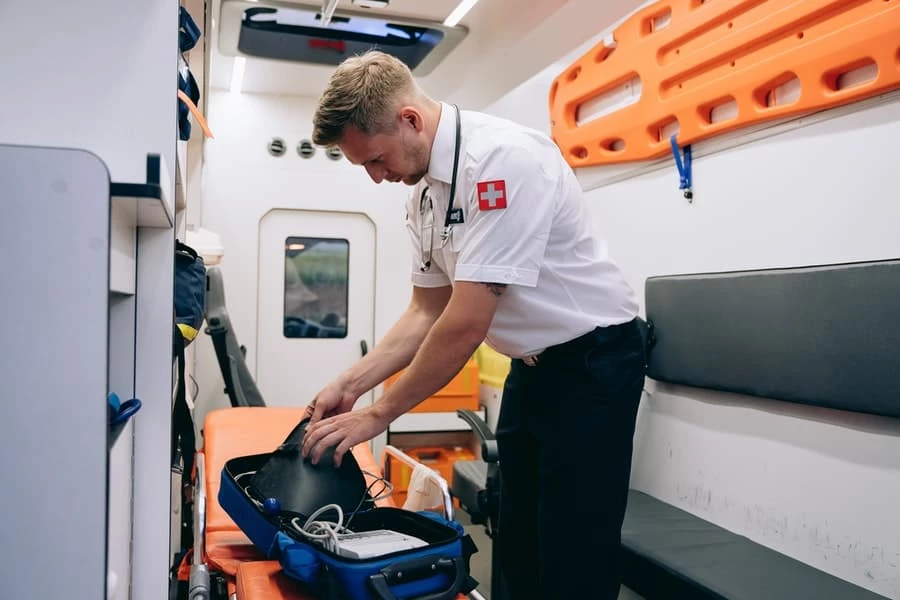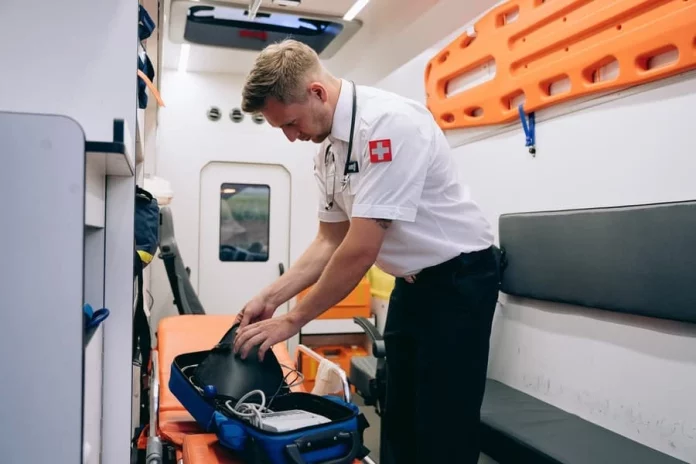 In contrast to seasonal enterprises, demand for healthcare products and services is relatively constant at all times – barring unprecedented times like a pandemic, when the demand surges even more. As a result, investments in healthcare, like FMCG, provide investors with the possibility to earn a generally constant return. In fact, during the market crash that followed the commencement of the Covid-19 outbreak, the healthcare industry outperformed most other sectors while suffering some losses.
The healthcare industry is made up of many diverse industries, each with its own set of characteristics, ranging from pharmaceuticals and gadgets to health insurers and hospitals. Many elements influence investments in this area, including favorable demographic trends and negative reimbursement trends. Understanding the underlying causes of healthcare investing necessitates a diverse approach. Investors can earn from investments made directly in the sector as a whole and/or its sub-sectors.
This post will go through the distinctions between the various healthcare industries and which metrics investors should look at before making a decision.
Safe And Defensive
Because some investors believe customers will continue to buy healthcare products even in difficult times, the healthcare sector is often regarded as a defensive area of the stock industry. Sales of healthcare companies are usually unaffected by economic fluctuations. This implies that its returns and earnings are generally constant and not correlated to the wider stock market. As a result, when the overall market is weak or volatile, health care tends to outperform.
The healthcare industry has a lower beta and volatility. It is a long-term rising structural sector. It is a secure investment environment with consistent growth and no inflationary pressures. Indeed, health care is the only industry that has shown positive annual earnings growth every year for the past 25 years, including during the epidemic. As a result, health care can add diversification to an investor's portfolio. Advisors frequently propose combining health care with cyclical companies, which have higher growth potential but are more volatile.
The Healthcare Industry Is Multifaceted
The health care industry consists of numerous industries, including hospitals, medication producers, health insurers, medical equipment manufacturers, and others. Each industry has its dynamics, reacting differently to varied market trends and situations. This was shown during the COVID-19 pandemic when certain corporations gained significantly while others incurred losses.
Vaccine developers and diagnostic test providers, for example, benefited enormously from the health crisis, but other segments of the industry, such as medical device firms, were severely impacted by the shortage of elective procedures. Furthermore, some health insurers were harmed by the increased unemployment rate because they primarily insure people through business plans and thus missed out on those premiums.
Those interested in investing in particular health care companies should first grasp the industry dynamics that each company operates in. Pharmaceutical companies, for example, are heavily influenced by clinical-trial data, and unexpected results can have a significant impact on their stock price.
What Is The McCall Report All About?
Matt McCall founded The McCall Report in October 2021, believing that the decade ahead of us – the Roaring 2020s – will provide significant growth to businesses that embrace the monumental changes that will occur over the next ten years. There are a few breakthroughs that will revolutionize our world in the same way that the railroad did in the 1800s, the automobile did in the 1900s, and the Internet has done in the 2000s.
Matt will highlight the firms driving this technology transformation with you in The McCall Report. The majority of these businesses are unknown to you, but others are on their way to becoming household names. Regardless, each of the firms recommended by chief analyst Matt McCall has the potential to triple, fivefold, or even more than tenfold your investment. However, the risk is not insignificant. Some stocks will never leave the launchpad. That is why, when constructing a portfolio, he recommends using a basket strategy.
Why Should You Invest In Health Care?
The sector also accounts for roughly 13% of the S&P 500. investors with a lesser weighting in their equity allocation may find that now is a good time to increase their exposure to the sector, as health care is a defensive sector.
When the broader market is sluggish or indecisive, defensive categories tend to outperform — as has historically been the case from May through October (on an average seasonal basis).
The rapid economic recovery from the global pandemic has pushed us into the midcycle, and with it, a shift in equity market leadership, which normally favors higher-quality equities in sectors such as financials, minerals, health care, etc.
Given that health care in the United States is among the most expensive in the world, changes from COVID-19 may result in a permanent shift in the role of telemedicine and digital health in the sector, which may present opportunities for both private and public investment. However, we are keeping an eye on key elements, such as leading indications for the growing transition to telemedicine, regulatory flexibility, new digital health platforms, changes in spending patterns across financing sources, R&D spending, and investment flows.
The health care sector's stocks can diversify a portfolio because it is a defensive industry with consistent returns that are usually uncorrelated with the wider stock market. An ageing population, breakthroughs in treatment for chronic diseases and disorders, and technological advances in telehealth and remote monitoring resulted in health care stocks rising far faster than the economy. Health care is the second-largest sector in the S&P 500, it accounts for more than 10% of the Nasdaq, and it accounts for five of the Dow Jones Industrial Average's 30 firms.
How To Make An Investment In Healthcare
There are numerous strategies to include healthcare equities in your portfolio.
Individual stocks
You will find global healthcare equities in the US exchanges that will include sectors from all over the world – not just the US. You'll need to determine which subsectors are the best fit for your portfolio and then determine which companies have the highest potential for appreciation, income, or whatever your primary investing aim is.
ETFs and Mutual Funds
There are various mutual funds and exchange-traded funds (ETFs) in the healthcare sector. Many of them are index funds. Some people track the sector as a whole by using an index, such as the S&P 500 Health Care Index. There are various sector indexes, such as the S&P Pharmaceuticals Select Industry Index and the Russell 2000 Biotechnology Index. Other funds are actively managed, with the manager selecting particular healthcare stocks based on corporate performance, outlook, and other considerations.
REITs
Real estate investment trusts (REITs) are publicly listed funds that own a portfolio of real estate assets. Some REITs often specialize in healthcare facilities – the physical structures that house hospitals, medical offices, and senior homes. These healthcare REITs, however a more indirect investment, can be a method to invest in both real estate and healthcare at the same time.
Not without its risks
Although the healthcare industry is an essentially low-risk investment, it is not without risks. A significant barrier for the industry is regulatory risk, which relates to medication price and cost control, as well as the prospective change to a single-payer system (Medicare/US government) rather than private insurance.
Furthermore, drug companies also carry clinical trial risks. For example, if a company's clinical trial data reveals that its new medicine is useless, the stock price may fall sharply. Furthermore, aftermarket data – such as the number of prescriptions filled, FDA warnings, or the loss of a patent – might have an impact on pharmaceutical company investments.
The Financial Takeaway
As long as we will have humans on earth, there will be healthcare.
Healthcare stocks provide an unusually wide range of options and diversity. This diverse industry offers options for growth, value, aggressive, and low-risk investors. Because of its sheer scale and the rise in healthcare consumption, this sector is difficult for any diversified investor to overlook.
Forecasts for healthcare consumption and spending indicate that this business has a bright future. Healthcare, like every investment, has drawbacks — and its unique dangers, such as sensitivity to government regulation and political climate. As a result, rigorous research is an essential component when investing in healthcare. Good luck!