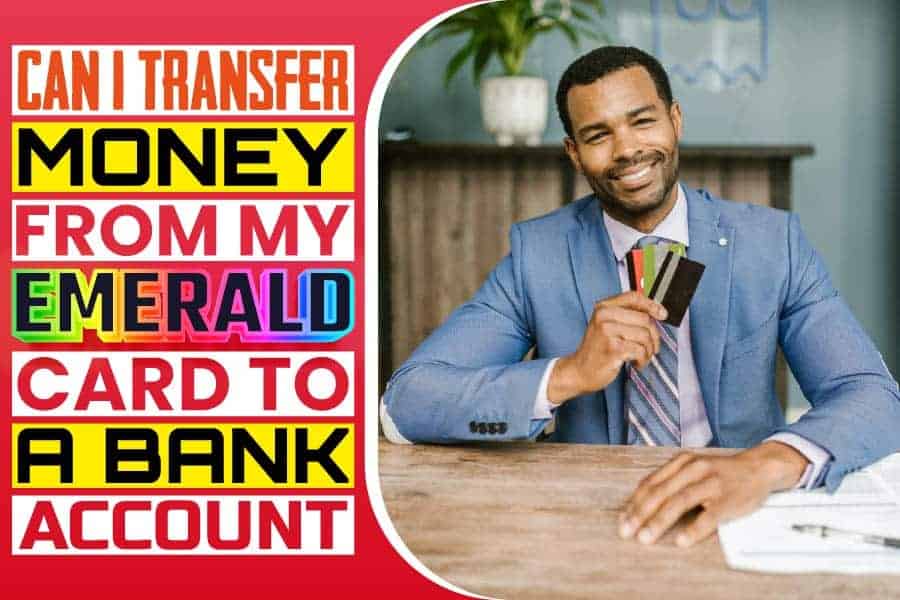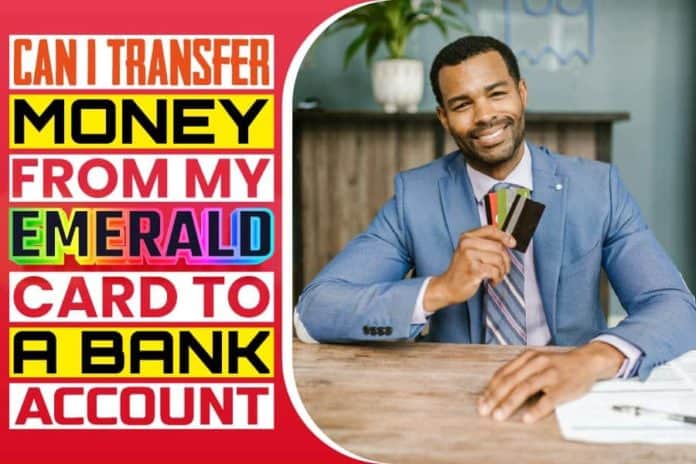 The Emerald card is a prepaid debit card; it functions like other popular debit cards. You can use the card to make online purchases, pay bills, send money and make money transfer to banks.
A prepaid card is a best and simple way to manage purchases without opening a bank account or credit card. People love prepaid debit cards because; they are a less risky way of managing your money. the POS
Most parents usually use prepaid debit cards to offer their kids proper financial lessons on managing money.
The Emerald card is one of the most popular prepaid debit cards with great benefits. Here is the answer to the common question.
Can I Transfer Money from My Emerald Card to a Bank Account
Yes, you can transfer money from Emerald's prepaid debit card to your bank account. However, you need to link the card to your bank account when applying for the card.
Ensure to link the bank account that you use in your daily transactions. You need to access the Emerald platform and go to the "add bank" section to link the two.
Here you add your bank details which are the routing and account number. If you link the Emerald card and your bank account successfully, you can seamlessly transfer funds from the card to the bank.
How To Apply For The Emerald Card
Applying for the Emerald card is quite forward, and you can do it online. You will need the following requirements to be able to apply.
The personal information will be your phone number, physical address, and email address. With Emerald, you can access an advance of between $350 and $1000, but this depends on your credit score.
It would help if you were about eighteen years to apply for the card. If the application is successful, you wait for delivery through your physical address.
After receiving the card, you need to activate it by calling their helpline at 1-866-353-1266. You need to create an online account that will allow you to manage your funds using the mobile app.
How To Withdraw Funds From Your Emerald Card
There are several ways you can withdraw funds from your Emerald prepaid debit card. Here are some of the popular and easy ways.
Using The Bank Account
It is possible to get funds from your Emerald card using your bank account. However, you should link the two. The bank account will help you actualize some of the transactions that the Emerald card cannot do.
Through ATM
The Emerald card offers the next-level convenience. You can use the card at any ATM that has Cirrus, MasterCard, or Maestro brand mark.
At some ATMs, you will have to pay the withdrawal fee of $3. The ATM allows you to access money anytime you need it.
Using Check or One Time ACH
The check is useful when you want to withdraw large amounts of cash. You will have to request a check from the Emerald service provider, and you can cash it at the bank.
If you request ACH, the company will transfer money from your Emerald card to your bank account.
Over The Counter
It's possible to withdraw money from the card at any financial institution that supports the card. The charges will be quite high since you will have to spend around $35 as a transaction fee. While withdrawing from an ATM costs around $3, and this helps you save about $32.
Cashback At The Store
It's possible to get cash back when you use the card in-store that allows it. However, the POS will charge you a nominal transaction fee.
Emerald Card Transaction Limits
The company issuing the card has set several limits that ensure you don't spend excessively. The maximum withdrawal amount per day at the ATM is $3,000.
The Emerald amount is much higher than other popular prepaid debit cards, allowing only a $1,000 maximum withdrawal daily. Therefore many people choose Emerald because of its amount.
The maximum amount for PIN transactions (POS authorization and ATM withdrawals) is $3500. You can also do the signature transactions, but the maximum amount for them is also $3500.
Emerald Card Account And Routing Numbers
The Emerald card routing number is similar for all Emerald users. However, only give the routing number and your account number to legit organizations and trustworthy individuals for direct deposits.
Some people are fraudulent and can use your debit card information (account and routing number) to make payments and order checks.
You can see your account and routing number from your account, but you must sign in to your Emerald online account.
Alternatively, you can call customer care for your routing number. To send money to another person that has an Emerald card, you have their account number.
To instantly send money with a checking account to another person, you only need the person's account number and name. The name will help you confirm if the account is right.
Prepaid Card
It's a card you can use to make your daily purchases like groceries, clothing, etc. Firstly you need to load the prepaid card with money.
You can get the prepaid card from most major financial institutions like American Express, Master card, etc.
Getting a prepaid card is so straightforward, but you need to read the requirements perfectly before applying for the prepaid card.
For example, you will have to pay a certain fee to keep them active with prepaid cards. It can be monthly or annually.
Other cards require you to load them with a specific amount of money. On the positive, prepaid cards are not limiting, and thus you can purchase anyplace.
Certain prepaid cards like Emerald allow you to withdraw through the ATM, send money to a bank account, etc.
How the Prepaid Cards Function
You need to load money to the prepaid card to be able to use it. The prepaid cards come from different providers; other cards will need you to load a specific amount, while on other cards, you choose the right amount you can afford.
After loading the card with the cash, you can use it to make purchases from any place that accepts your specific card.
Most prepaid cards are reloadable; when you use all the money in the card, you reload and continue using it.
The Best Reloadable Prepaid Cards
The American Express Bluebird
The prepaid card has great benefits and does not have unnecessary fees. If you are a parent that wants to teach the kids about finance and specifically managing money, this is the best card for them. It's perfect for money management skills because it does not allow negative balance.
It also offers convenience when it comes to loading it with money. You can load using money transfer, direct deposits, checks, etc.
The other great thing about this card is that it offers alerts when the account balance runs low. Plus, you can make cash withdrawals from any Money Pass ATM.
On the downside, the American Express Bluebird prepaid card does not allow cash backs at a retailer.
The Brinks Prepaid MasterCard
The brinks card is perfect for anyone that needs a debit card that offers quick access. The company activates all the processes faster; once you load the cash onto your brinks card, you will access the cash from the card almost immediately.
It also has a great mobile app that allows you to manage your money from any place at any time of the day. FDIC ensures the Brink card, and thus your money will always be safe. The card also offers a free pesky monthly fee, this way, and you can be able to save money effectively.
The Starbucks Prepaid Card
The maximum amount at Starbucks is $10,000. With this amount, you will enjoy all the flexibilities that come with this card. The card allows you to make purchases at any business that accepts the visa payment method.
You won't have to make any activation fees or monthly payments. However, with Starbucks, you cannot withdraw from any ATM.
When you are outside the United States, the company will charge you a 3% fee each time you use the card. If you love traveling outside the United States, this is not the right prepaid card for you.
PayPal Prepaid MasterCard
The PayPal prepaid master card is easy and quick to use. PayPal is quite popular when it comes to online banking because of its effectiveness. If you have a PayPal account, you will notice that the card is very easy to use.
To deposit cash into the PayPal prepaid card is quite straightforward, and you can do it through your online PayPal account.
The card also has other great benefits like cashback offers etc. Plus, FDIC ensures the card, and this means that your money is safe.
Conclusion
It is possible to send money from Emerald to your bank account. Its Meta Bank that issues the Emerald card, and FDIC insures the bank.
Therefore all the money you put in the Emerald card is safe. With the card, you can make several purchases of online services and goods. There are other great prepaid card options, like Chime, PayPal, Starbucks, etc.