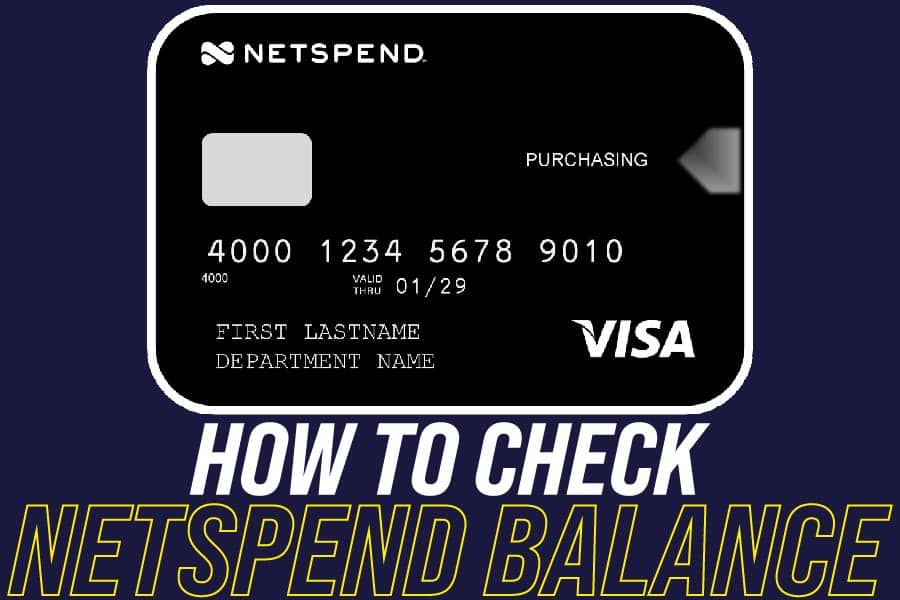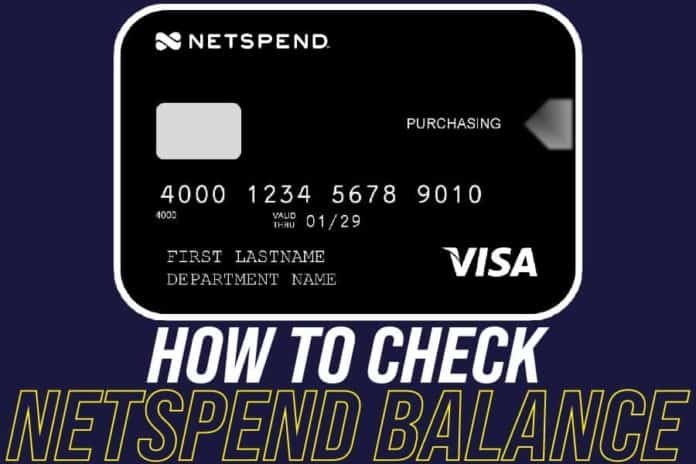 Checking Netspend balance before spending isn't a bad idea. It is important to keep track of your funds. Why? So you won't overspend and blow your budget. 
Netspend's prepaid cards are a wise choice for individuals who tend to overspend using debit or credit cards and then have to undergo unnecessary stress to make repayments.    
With Netspend's prepaid cards, you'll only spend the money you deposited in your account, not the one borrowed. Thus, if you have a low balance, your card will only be declined. You may have to reload cash to spend.   
But why wait for your card to be declined when you can conveniently check your balance to know the money you have in your account? 
This article is about NetSpend. You'll find tips explaining how to check your account and more! Read on. 
How To Check Netspend Balance
You can check your Netspend balance in several ways. Let's discuss each below. 
Method #1: Using Netspend Anytime Alert: 
You can check your Netspend balance by signup up on Netspend Anytime Alert. Upon signing up, you'll receive text messages showing your account balance. 
You can set the frequency of Netspend Anytime Alerts text messages according to your preference. You can set it to receive text messages of your card balance on monthly, weekly, daily, or even on a transactional basis. 
You'll receive an alert whenever a transaction takes place in your account. These include payments, deposits, budget notification, and declined transactions.
A Handy Tip: You can sign up on Netspend Anytime Alert with ease. The first step is to log into your Netspend online account and activate it. 
Once activated, you should text the word "BAL" to the number "22622." You'll receive details of your account balance immediately unless there's an issue with your network provider. 
However, sending text messages is a better option if you don't have internet access. 
Method #2: Inquire at the reload location:
When you get to a reload station, you can use the opportunity to ask the executives to check how much you have left in your Netspend account. They'll gladly provide you with the information. 
However, this isn't a feasible option for most people. Why? You cannot go to the reload location now and then. And if the place happens to be far away, it would be more expensive, time-consuming, and energy-sapping on you. 
Method #3: Call Netspend directly:
You can contact Netspend if you're not comfortable going to one of their over 130,000 convenient locations scattered across the United States. 
You can contact the company in various ways. These include via email, mail, or phone call. However, a phone call is an ideal option if your basis for calling is to know your balance. 
Netspend's toll-free number is 1-866-387-7363. But please keep in mind that this service isn't free as claimed. You have to pay $0.5 whenever you call the number. 
A Handy Tip: Note that you won't be speaking to Netspend's customer support directly. You'll be interacting with an automated response facility when you call. The IVR (interactive voice recorder) is what will answer your questions.
Method #4: Use an ATM: 
Several select ATMs where you can check your Netspend balance are scattered across the U.S. Your card is all you need to use these Netspend's participating ATMs.
When you slot your card into the machine, it will display instructions to check your balance. Follow the instructions, and you'll be through in a few seconds. 
Method #5: Use Netspend app:
You can check your balance if you have the Netspend app installed on your mobile device. The process is also simple. Just log into your account and you'll see your available balance. 
Other things you can do with the Netspend app:
Load checks

Check your recent transactions

See Netspend's nearest reload location
Method #6: Online account center:
You can visit Netspend Online Account Center to check your balance. Just enter your account details, log in, and you can view your balance, transaction history, and deposits.
Is visiting Netspend online safe? Yes, it is. They use Secure Socket Layer security apparatus to encrypt visitors' data. They have also not suffered any cyber attacks since inception. 
So, you can visit Netspend's official website and log into your account without fear. 
Other things you can do on Netspend Online Account Center.
Activate your card

Check recent transactions

Setup the Anytime Alert

Take advantage of Netspend payback reward programs
A Handy Tip: You can log into your Netspend Online Account Center account using a laptop, iPad, or mobile device. The site is mobile-friendly and boasts an intuitive interface.  
How Much Can You Spend From Your Netspend Account Daily?
Netspend cards are like many credit, debit, or prepaid cards with a spending limit. The limit refers to the amount customers can spend daily. 
Federal regulators, not Netspend, set these limits. For ATM withdrawals, $325 is the limit for each withdrawal. The total amount you can withdraw via ATM within 24 hours is $940.
However, the limit is $4,999 for cash withdrawal over-the-counter and purchase transactions. That's the highest amount that can leave your Netspend card within 24 hours.   
What Are The Pros And Cons of Netspend Cards?
Netspend cards have advantages and disadvantages. Take time to assess them before opening an account. Let's discuss what those pros and cons are. 
Pros of Netspend:
Website and app boasts intuitive interfaces

Numerous ways to check account balance

Massive reload location makes cash withdrawal and deposit a breeze.

You can even receive your paycheck two days earlier with a direct deposit. 

5% APY on amounts up to $1000, but 0.5% on higher amounts. 
Cons of Netspend Account: 
Netspend has a steep month fee

There's no option to wave their monthly fee entirely

The optional overdraft fee is $20 per overdraft.

There's no free network for withdrawals or cash reloads

Netspend has an inactivity fee for users that stopped using their cards

Netspend card boasts diverse fees many prepaid cards don't have 
Conclusion
This post explains how to check Netspend balance. You can check account balance in several ways, as you can see. You can contact Netspend, visit the online account center, sign up to Anytime Alert, use ATMs, mobile App or ask the reload location executives to reveal your balance. 
We also explained the Netspend spending limit. Their prepaid card is similar to other cards that have spending limits. You can withdraw a total of $940 from the ATM within 24 hours. And each withdrawal is $325.
Netspend also allows users to withdraw a total of $4,999 from over-the-counter or make a purchase.
However, we encourage you to check their pros and cons to know if they're a wise choice for you before making any commitment.