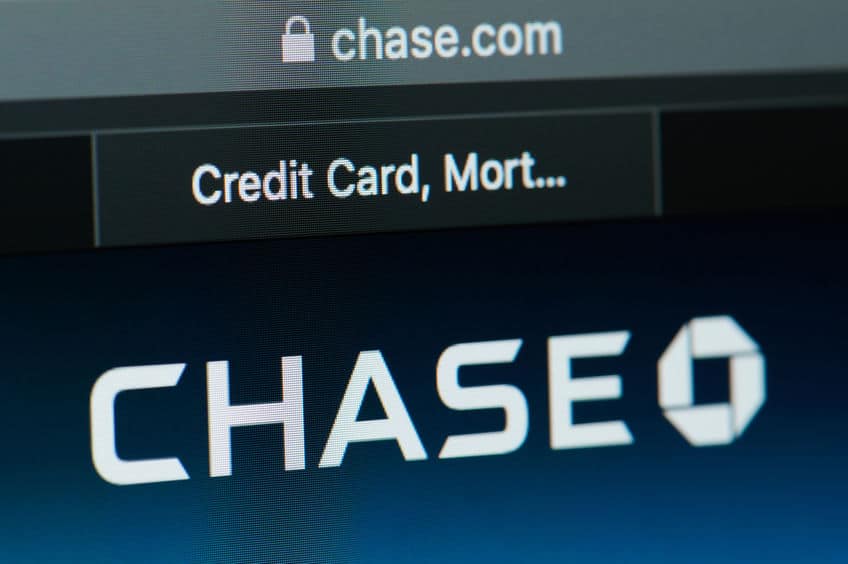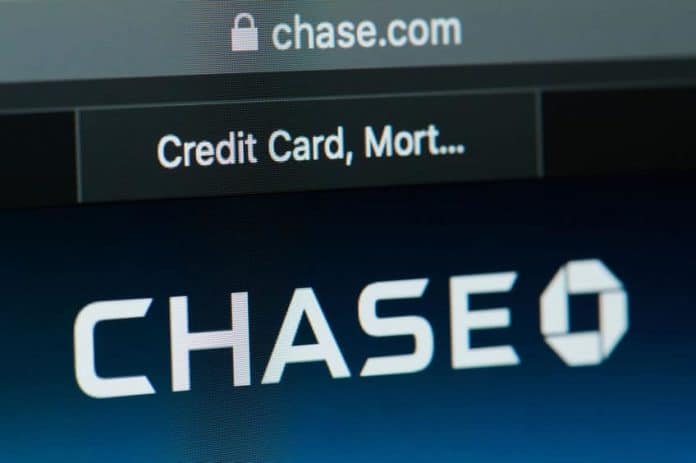 Banking is not something that many people give a great deal of thought to, at least not until they have to make a financial decision that really matters. For many Americans, deciding where they will bank is often little more than an afterthought. And in many cases, people choose their bank by simple virtue of which branch is closest to their home.
While following the path of least resistance can make sense when it comes to choosing a bank, there are some reasons to more carefully consider what financial institution will best serve your long-term interests.
Banking has historically been a commodity business. Services that competing banks offered were historically little different from one another. This forced banks to compete primarily on price, location and customer service. And this poor differentiation among competing banks meant that customers weren't missing out on too much by not carefully considering where they did their banking.
But with the advent of internet banking and integrated financial services, where you do your banking today can make a big difference. While there can be large differences between things like interest paid on savings accounts and checking account fees, the real advantages that one bank has over another often show up in areas like online user experience, branch availability and the distribution of no-fee ATMs.
In the totality of these latter categories, one bank stands above the rest. Chase Bank customers can find one of the bank's more than 18,000 ATMs to withdraw their funds, free of charge, in most populous areas throughout the U.S. And with over 5,000 branches, local walk-in banking is possible for the large majority of Americans.
However, it is in the still relatively new realm of unified online banking services that Chase really excels. The bank is frequently rated as delivering the best user experience of any U.S. financial institution. And with so many Americans conducting most of their financial transactions online, this is an aspect of banking that gives Chase a big edge over its competitors and leaves its customers smiling.
Table of Contents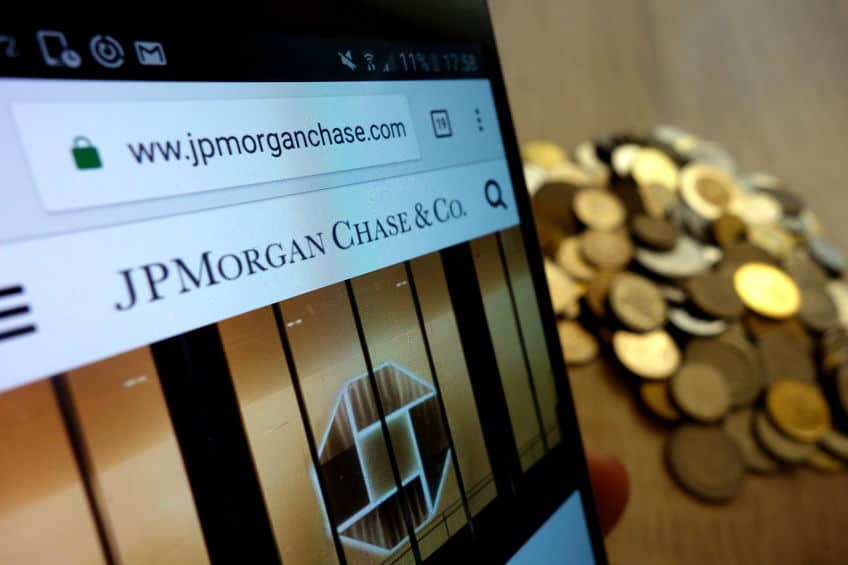 America's largest bank
J.P. Morgan Chase is the single largest bank in the United States when measured by assets. It is a highly diversified financial company, with investment banking operations, wealth management services and the second largest retail banking business in the country.
With $2.3 trillion in assets, 256,000 employees, and annual revenue in excess of $100 billion, J.P. Morgan Chase is not only one of the largest banks in the country, but it is also one of America's largest corporations in any industry. Combined with a pedigree stretching back 219 years, this lends to Chase an image of security and permanence that few other financial institutions can match.
And the bank's size, security and economies of scale translate to big advantages for Chase customers. With more than 18,000 ATMs across the country, Chase has the single largest ATM network in America. And this means that Chase customers are usually no more than a five-minute drive from being able to withdraw money from their account without being subject to exorbitant ATM fees, which often run up to $5 per withdrawal.
While Chase has the second-largest number of branches of any U.S. bank, those branches are actually limited to just 24 states. However, Chase customers can open online accounts from anywhere in the country. Chase's ATM network is slightly larger, operating in 28 states. The good news is that if Chase is operating in your state, a Chase ATM will almost certainly be located no farther than your local grocery store.
Finding a Chase bank near you
With the Chase branch and ATM locater, it is possible to easily determine if there are Chase branches near you.
While Chase does not do business in every state or city, where the bank does operate, they are likely to have a large number of both local branches and ATMs. In practice, this means that if you are in an area where Chase does have locations, it is highly likely that there is a Chase branch or ATM machine located within easy walking distance of where you are.
This is the benefit of a bank with more than 5,000 branches and 18,000 ATMs: Where it does business, Chase has invested the resources to ensure that it is able to deliver ultra-convenient and top-quality local banking services for its customers and is FDIC insured, maintaining standard banking hours.
Chase Online Banking
Chase has consistently been rated highly for its online and mobile banking options. Chase does not have the most competitive interest rates and fee structures for users who are primarily doing their banking online and through their mobile devices. However, the bank does have many ways to get the fees completely waved, effectively making nearly all of their savings and checking account options free for users who are able to meet those requirements.
And this is an important point for those who are concerned with the quality of online and mobile banking options that their bank offers. Chase is a financial conglomerate that offers products ranging from mortgages to credit cards to checking accounts. This means that when you go with Chase it is possible to access all of your Chase accounts through your computer or mobile device. And this can have huge benefits that makes the lower potential interest rates worth the tradeoff.
For example, with Chase's mobile deposit option, it is possible to deposit up to $2,000 per day worth of checks directly to your checking account without ever having to visit a branch or an ATM. Once those funds are available, you will then be able to immediately transfer them to make payments on any mortgages, credit cards, personal loans or other Chase products that you may have.
Chase has also invested billions of dollars in its information technology infrastructure. One result has been a mobile and internet banking interface that routinely garners the highest ratings of any bank. The ultra-user-friendly Chase Mobile Banking App allows easy access to the entire universe of Chase products, customers who are looking for the easiest and most streamlined user experience for their online and mobile banking needs may find that the few drawbacks of banking with Chase are well worth the opportunity to use this bank's excellent online services found at www.chase.com.
Chase Pay
Chase Pay is Chase's mobile payment platform. Although Chase Pay was a little slow to be adopted on its initial rollout, today, the platform is highly integrated with systems like Samsung Pay and ACI Worldwide. And this means that, today, Chase Pay is one of the most widely accepted mobile wallets, able to be used at millions of businesses throughout the country.
Like other mobile wallets, Chase Pay allows its customers the option to make contactless payments at the businesses that they frequent most. In addition to eliminating the need to carry cash and physical cards, Chase Pay provides a level of account security that is unparalleled, with some of the best account security and fraud detection that exists. With Chase Pay's advanced mobile security measures, even customers whose mobile devices are lost or stolen are at virtually no risk of having their account security compromised.
But perhaps the most-compelling reason to choose Chase Pay over other contactless payment systems is the sheer latitude provided by having a mobile wallet that is connected to all of your Chase banking accounts and products.
For example, it is possible to use Chase Pay in order to maximize your reward points from Chase Freedom and other credit cards issued by the bank. In fact, with some cards, all Chase Pay purchases may be included in the rotating categories for cash back rewards. This means that it is possible to maximize your monthly rewards through strategies like purchasing gift cards with your Chase Pay mobile app.
Chase's many financial services
There is no bank in America that offers a wider range of financial services than Chase. And this means that, with Chase's online and mobile banking, it is possible to completely consolidate all of your critical financial transactions in one easy-to-use account.
This can make otherwise difficult transactions as easy as transferring money from a checking account to a savings account. Your Chase credit card balances can be automatically paid through your checking account, avoiding massive interest rates. Similarly, you can make automatic or one-time payments to your mortgage or home equity line of credit with just one tap of the screen or click of the mouse.
Let's take a look at the many different financial products that customers can access under the umbrella of their Chase accounts.
Checking accounts
When it comes to checking accounts, Chase offers a number of serious advantages that few of its competitors can match. These include extreme ease of moving funds to other account types as well as the aforementioned nation-leading ATM and branch network, which assures that customers in the states where Chase has a branch or ATM presence will be able to quickly and easily get cash out of their checking accounts at any time.
Chase offers three main types of checking account, Chase Total Checking, Chase Premier Plus and Chase Sapphire. The bank also offers a Premier Platinum checking account for those with very high balances. While there are a few small differences between Chase's basic Total Checking account and the higher-level checking account types, the main selling point has been that the higher-end accounts pay interest. While that is still true today, at .01 percent APY, the difference between and interest-bearing and an interest-free checking account is hardly worth worrying about.
Most Chase customers will find that the base-level Total Checking account will meet all their needs. This account does come with a $12 monthly fee. But it can easily be waived by either having $500 or more in monthly direct deposits, keeping a minimum daily starting balance of $1,500 or by maintaining an average daily balance of at least $5,000 in any one of a number of qualifying Chase accounts. Total Checking also charges users a $2.50 per transaction ATM fee for withdrawals at non-Chase ATMs.
Ultimately, the real selling point for Chase checking accounts is convenience. Even for those who don't have Chase ATMs or branches in their area, services like Chase Pay mean that having a primary checking account with this multifaceted bank will allow for optimizing one's personal finances while spending the bare minimum of time required to do so.
Do note, that if you order checks through someone other than your bank, that Chase does operate in other states and Chase has different routing numbers. Make sure you use the correct Chase routing number on your checks.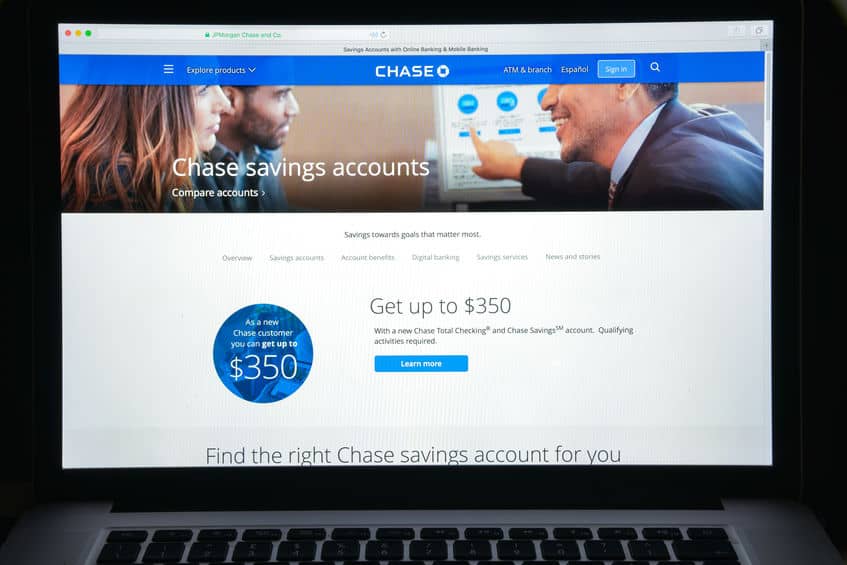 Saving accounts and CDs
Chase savings and certificates of deposit are one area where the bank falls short relative to some other options. With a savings rate of just .01 percent APY, parking your money in a Chase savings account will actually net you a significantly negative interest rate when adjusted for inflation.
Similarly, Chase's certificates of deposit are simply not competitive with other options. A five-year CD will only yield .35 percent APY, just a fraction of the current yield for one-month treasury bonds.
While tying your money up for five years with a Chase certificate of deposit that only pays .35 percent would be frankly crazy, there are still some compelling reasons that people might want to maintain significant savings with the bank, especially if they have many other financial products through it.
Ease of access to funds and the ability to instantly transfer money both to and from Chase savings accounts are reason enough to at least consider keeping some money there. But for those who are primarily concerned with earning decent interest without exposing themselves to risk, online bank accounts, treasury bonds and even the corporate and municipal bond markets are going to be a more attractive option.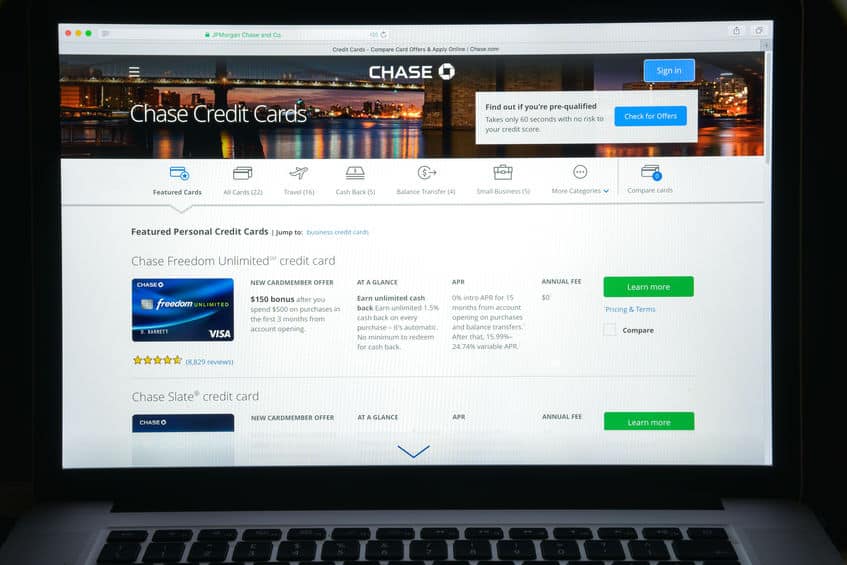 Credit cards
As lackluster as its savings products are, to the contrary Chase offers its customers some truly competitive credit cards.
The two main card types that the bank offers are its entry-level Chase Freedom card and its higher-end Chase Sapphire cards. The Sapphire cards come in two levels, Preferred and Reserve. Both the Chase Preferred and the Sapphire Preferred generally require solid credit scores of at least 690 whereas the Sapphire Reserve card is only available to those with excellent credit scores of 720 or higher.
The Chase Freedom card is great for everyday use while the bank's Sapphire cards are geared more heavily towards those who rack up frequent travel expenses. The Chase Freedom card gives 5 percent cash back on rotating bonus categories that may expand dramatically when used with Chase Pay. For all other transactions, there is a 1 percent cash back rate.
Even the best Chase credit cards have relatively high interest rates on balances that are not paid off in full by the end of the month's billing cycle. However, these rates can be completely avoided by simply paying off each month's balance before the grace period ends.
For those who travel frequently, both the Chase Sapphire Preferred and the Sapphire Reserve cards offer large $750 bonuses that are redeemable in points when $4,000 is spent in the first three months. Both Sapphire cards have strong ongoing rewards programs, especially for travel-related expenses.
Overall, Chase cards are highly competitive with those of other card providers. And while they may not be the absolute best for everyone, with strong sign-up bonuses and ongoing rewards, they are definitely worth a look for anyone who is interested in getting the most value for their credit card usage.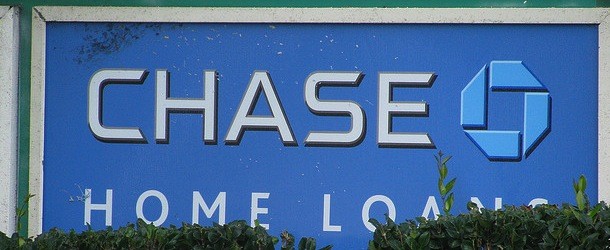 Mortgages
When it comes to mortgages, Chase is highly competitive with other major banks. In addition to offering a full range of mortgages and related products, with down payments coming in at less than 3 percent in some cases, Chase offers potentially significant discounts on closing fees and costs to its existing customers.
Chase mortgage customers also benefit from one of the most streamlined and simple mortgage application processes on the market. With the ability to complete nearly the whole mortgage application process online, customers only need to briefly speak to a mortgage lending specialist. And this can be carried out either at a Chase branch or entirely over the phone.
Chase is also one of the top banks in the country for first-time home buyers and those with lower income or who are buying homes in low-income neighborhoods. The bank has sunk tens of millions of dollars into creating educational resources that make buying a first home a less-daunting task.
Chase is also among the only banks to offer a cash bonus to some qualifying customers that complete a home-mortgage education course. With its DreaMaker mortgage program, Chase gives qualifying applicants that complete its educational course a $500 bonus towards their down payment. In addition, the DreaMaker program allows some customers to get up to a $2,500 down-payment credit if they are buying their home in certain qualifying low-income neighborhoods. DreaMaker mortgage customers also benefit from significantly lower rates.
Chase also aggressively seeks a wide array of federal, state, local and private grants on behalf of its customers. In practice, this means that many people who go with Chase mortgages are eligible for what effectively amounts to a no-down-payment mortgage.
Chase also offers competitive mortgages for customers who are looking to purchase home ranging from the $200,000s all the way up into the mid seven figures. Across all of its mortgage products, Chase typically requires a minimum credit score of 620 for customers to make less than 20 percent down payments.
And all Chase mortgage customers benefit immensely from the simplicity and ease of its mortgage application and approval process. Chase is one of the only banks to offer a 21-day maximum mortgage approval time guarantee. If your mortgage application is not either approved or denied within 21-days from the time that all of your financial documents were submitted, then the bank will pay you $1,000 cash.
Chase provides extremely solid value for its mortgage holders, especially those who are first-time home buyers, have low income or are purchasing a home in a low-income area.
Home equity lines of credit
For those who would like to tap into their home's equity in order to finance life's inevitable projects or costs, Chase offers a home equity line of credit, also known as a HELOC, that is highly competitive with other banks.
The downside is that Chase does not offer home equity loans, which can often be taken out at lower interest rates. However, the HELOC loan model also has some significant advantages, the biggest being that you never have to use the entire available credit line, only the amount that you actually need. And this means that HELOCs allow you to potentially keep the total interest you pay far lower while still maintaining large reserve funds should the need for them arise.
Many of the strengths that Chase brings to the table with its HELOCs are similar to those its mortgage customers enjoy. As far as customer service is concerned, Chase is frequently ranked as being among the best banks in the country. And this can be particularly good news for those who are going through the often-complex and drawn out HELOC application process, with helpful Chase agents always willing to guide you through every step.
One of the drawbacks of Chase HELOCs is that the full time from initiating the application process to getting cash in hand can take up to 48 days. Although this sounds like a lot, it is actually less time than is required by many of Chase's competitors.
On the other hand, Chase has some of the best loan-to-value ratios of any major HELOC lender in the country. This means that for any given amount of home equity, a Chase HELOC is likely to net the homeowner the largest possible available line of credit, allowing them to commit to bigger projects with a wider margin of safety. Chase even allows for HELOC interest rates, which are normally adjustable, to be locked in.
All told, Chase offers among the best terms, rates and loan-to-value ratios of any home equity lender. And, as usual, the bank's customer service and customer resources for these frequently complex loans is outstanding.

Auto loans
Chase is a major provider of auto loans throughout the United States. The bank has more than 3.7 million auto-loan customers and is estimated to originate around 6 percent of all auto loans in the country each year. This means that in many years Chase is the number-one auto-loan originator. It also has relationships with thousands of dealerships across the country.
Chase also maintains special relationships with entire car brands, such as Subaru, Jaguar, Maserati, Land Rover and Mazda. This means that it is often possible to get Chase auto-loan financing for these brands with uniquely great terms, like 0 percent APR, no-money-down loans and special cashback offers.
Existing Chase customers may also benefit from significant rate discounts on their auto loans, with qualifying Chase customers often being eligible for rates that are .25 to .5 percent better. While this may not sound like a lot, it can add up to serious money over the life of a loan.
Auto loans from Chase come in durations of 48 to 72 months. While it is possible to get auto loans that fall outside this range, with some lenders offering loans of 36 or 84 months, the vast majority of auto loans are taken out in the range that Chase offers.
Chase also uses the TrueCar buying service, which enables the bank's auto-loan customers to get the best-possible deals on the cars that they desire. TrueCar is just one of the many time- and money-saving online tools that Chase offers to its customers, which can ultimately make a huge difference in the total price that you pay and the amount of time you need to invest.
As with other Chase products, the application process is relatively easy, straightforward and can be carried out online. You'll need to submit your personal information, income, proof of residence, desired loan amount and the dealership from which you want to buy the car as well as your desired loan term. Once this data has been submitted, you may be approved in as little as one hour.
The only real drawbacks of going with an auto loan through Chase is that, unlike the case with some lenders, you will need to be preapproved for loans at any dealership from which you are considering buying a car. This means that you cannot go to one dealership, find a car you want, get the loan and then take the money to buy that same car model from another dealership. In this case, you would need to go through the application process again.
Chase auto-loan rates are highly competitive. And the bank typically has very low or no closing costs and origination fees. However, this can vary depending on which state you live in and whether or not you finance through the dealer or directly through Chase.
If you're looking for an auto loan, Chase offers competitive rates, an easy application process and deep discounts for both existing customers and those buying vehicles from its partner car brands.
Financial advice and planning
J.P. Morgan is the financial half of the J.P. Morgan Chase company. Founded in 1871, this venerable institution has stood the test of time. J.P Morgan has been a historical force within the United States, helping to shape many of the country's biggest deals for nearly 150 years.
Today, J.P. Morgan's retail side provides financial advisory services, financial planning and private banking for high-net-worth individual customers. These services cover a wide range of investment strategies, including tax-aware asset allocation, growth strategies and fixed-income investing for those with an eye to providing themselves with a comfortable life in retirement.
J.P. Morgan investment-advisory offerings are generally only available to clients with total investable assets of $50,000 or more. However, the entry-level J.P. Morgan Core Advisory Portfolio is available to clients with as little as $10,000 in investable funds.
While J.P. Morgan's fee structure is just slightly higher than the national average for investment advisory services, the level of service and sophistication of their investment strategies mean that this will be money well spent for those who lack either the time or the skills to manage their own wealth.
And with so few Americans being adequately funded for retirement, choosing the right financial advisor is often the single most-critical factor in whether or not people will be able to reach their retirement goals. J.P. Morgan's financial providers, while charging slightly higher fees than some other investment vehicles and services, pay for themselves many times over. The simple fact is that most people who are not financial professionals and who try to act as their own investment advisers often find out too late that they had a fool for a client.
Professionally devised investment strategies are the best and, indeed, the only way that most Americans will have to ensure that they have the continuity of lifestyle that they envision throughout their retirement.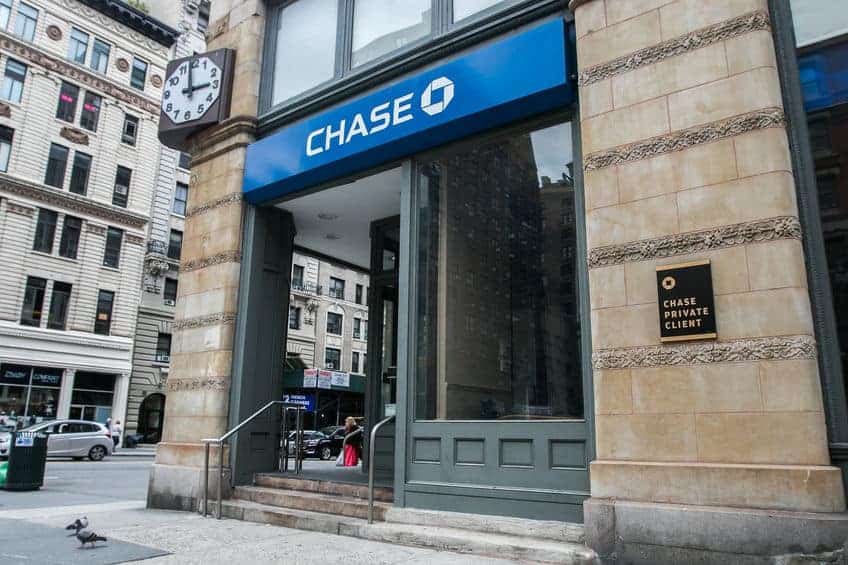 Chase Private Client
For those with more than $250,000 to to deposit across their bank and investment accounts, the Chase Private Client program offers a number of unique and valuable benefits that may interest some affluent or net-worth customers.
With Chase Private Client, customers get access to nearly the full spectrum of J.P. Morgan advisory services. But Private Client goes beyond just financial advisory and planning. Each Chase Private Client customer is assigned their own personal banker, who will provide them with priority service as well as a long list of additional perks.
To be sure, Chase Private Client has real value even for those customers who do not avail themselves of advisory or financial planning services. Each Private Client customer has access to a long list of benefits, including exclusive credit card offers, higher limits, bigger discounts on mortgages and special deals for family members.
However, for affluent individuals with the $250,000 that is required in qualifying accounts for eligibility, some may benefit more from other higher-yielding investments. Therefore, it is important for each person to carefully review their unique financial circumstance and consider both the benefits and costs of becoming a Chase Private Client.
Business banking
Chase offers such a wide array of top-flight business banking services that a single section in a consumer-oriented review cannot do the topic justice.
But Chase ranks among the best financial institutions for small and growing businesses. With super-competitive offers and products, like Chase Pay, that can make a tremendous difference both to a business' popularity with today's mobile customers as well as its bottom line, Chase business banking solutions should be on the top of any business entrepreneur's list.
Just one example is Chase's Total Business Checking account. Chase is currently offering new businesses an industry-leading $200 sign up bonus. Total Business Checking only has a $15 per month account fee, which is far smaller than the fees associated with many personal checking accounts. What's more, the fees are completely waivable so long as the account holder maintains a minimum daily starting balance of $1,500. While maintaining this amount is often difficult for individuals, it is far easier for most businesses, making Total Checking a virtually free checking platform for growing businesses.
And Total Checking is just the beginning. The bottom line is that Chase business banking products are, hands down, often the best available on the market. Every owner should at least take a look at Chase banking products and services for businesses.
Chase Bank customer service
Chase has long set the standard for customer service within the U.S. banking industry. With live customer support through chat, telephone and, of course, in-person bankers at over 5,000 local branches, Chase provides its customers with the solutions they seek through some of the most highly trained and skilled representatives in the banking sector.
Chase has also done more than perhaps any other bank in creating intuitive and easy-to-use web and mobile banking resources that allow customers to help themselves through providing them with critical information. With one of the most resource-packed websites of any consumer-facing financial institution, Chase not only helps its customers to resolve their issues, but it also helps them to prevent issues from ever arising by pointing its clients in the direction that is most likely to help them achieve their financial goals.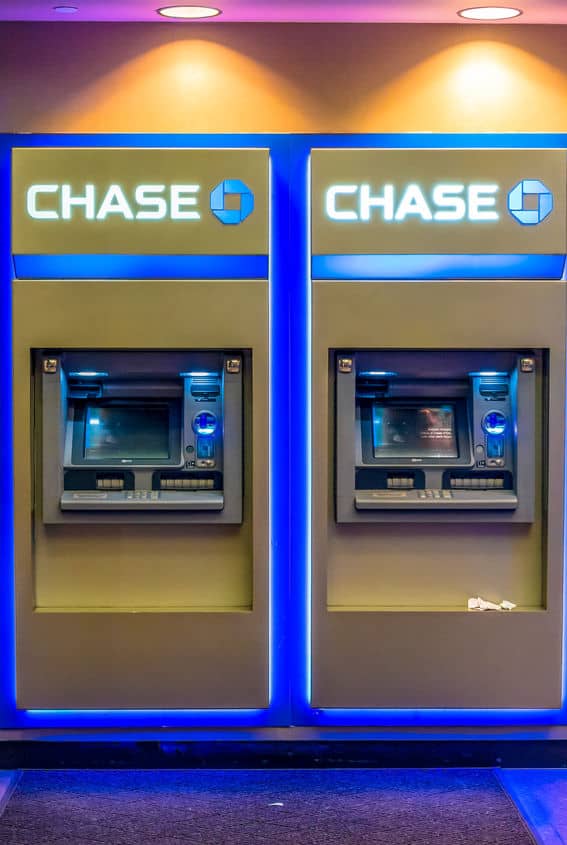 Pros of banking with Chase
As we've just seen, there are a number of areas where banking with Chase is at least as good as banking anywhere else. And there are a few areas where Chase stands head-and-shoulders above all of its competitors.
Some reasons that you might strongly considering banking with Chase include:
The largest network of ATMs in the country. With more than 18,000 ATM machines, if you're doing business in a state where Chase has a deep footprint, you will likely never be farther than walking distance from the nearest Chase ATM. And this means that you can withdraw as much cash as you like, with no withdrawal charges.

A credit card for any lifestyle. With a variety of different credit cards, Chase offers card types to suit nearly anyone's needs, including highly competitive rewards programs and some of the best cards around for frequent travelers.

A world-class mobile and internet-banking interface. Chase has spent billions of dollars developing their mobile and internet-banking platforms. And it shows. With effortless access to all of your Chase services and products in one easy-to-use app, Chase provides what is probably the most efficient and usable customer banking interface in the business.

Top banking options for small business. Between its business lending, business checking, credit cards and industry-leading merchant services, owners of any size business can't afford not to look into the many leading business banking solutions on offer from Chase.

Money Management. Chase easily integrates with nearly all of the top personal finance apps available for iOS and Google Play.
There are also a number of areas where Chase provides solid but not outstanding products and services. Some examples are:
Checking accounts. Chase offers excellent customer service for its checking customers, one of the best online checking interfaces in the business and easily waivable fees, making Chase personal checking accounts effectively free for those with sufficient disposable cash to qualify. However, for those who are chiefly concerned with earning interest on their checking deposits, Chase's maximum .01 percent APR means that other options may prove more fruitful.

Investment products. Chase has a mind-boggling array of investment products, services and client levels. For some customers, going with a Chase-managed portfolio is an option that makes good sense. However, for those with the ability to manage the complexities of investing significant assets, other less-expensive options may be likelier to maximize wealth over the long run.
Cons of banking with Chase
While there are many compelling reasons for nearly anyone to choose at least one Chase product or service, there are a few clear-cut cases where the bank falls short. Here are a few areas where Chase leaves something to be desired:
Chase doesn't do business in every state. While most of America's population is covered by local Chase branches and ATMs, the bank maintains no presence at all throughout significant areas of the country. While people in areas without Chase branches can still open online accounts with the bank, they may want to consider other options due to inability to withdraw cash without fees and no way to bank in person.

Chase savings accounts have ridiculously low interest rates. Let's be fair, nearly every major U.S. bank is paying what amount to negative interest on savings, after adjusting for inflation. Still, Chase's paltry .01 percent APR on savings and .35 percent on five-year CDs are hardly options that are going to entice anyone with even moderate financial sophistication.

Chase fees may be hard for lower-income people to avoid. While Chase is up front about their fee structure, and their fees are completely in line with other banks, there may be better options for those who know that they will struggle to meet the criteria to have their account fees waived each month.
Chase's competitors
Chase faces fierce competition against financial institutions such as American Express, Bank of America, Barclays, BB&T, Capital One, Citibank, Discover, HSBC, PNC, U.S. Bank, and Wells Fargo to name a few. However, the general rule is that Chase is highly competitive in nearly every area where it does business.
The unfortunate reality is that even where Chase falls short of what we'd like to see, its competitors are typically not picking up the slack. One example of this is checking accounts. While Capital One 360 Checking provides marginally better APY rates than Chase's pathetic .001 percent, this is an online-only account offered by a limited financial services company and so cannot be fairly or directly compared with the phenomenal utility of Chase's Total Checking.
But where Chase excels, it really leaves the competition in the dust. This can be seen in areas like customer service and user experience. We won't name names, but some of the largest banks in the country are not known for leaving their customers glowing with satisfaction after every customer interaction.
The Bottom Line
As you might expect, a company as diverse and enormous as Chase offers a huge array of products and services, some of which may be more appropriate for any given customer than others.
But if your goal was simply to pick one financial institution and carry out all of your financial business only there forever after, you would be well ahead of the game to choose the centuries-long track record, confidence-inspiring customer service, award-winning mobile platform and across-the-board competitive products that are on offer from America's most prolific local bank, Chase.