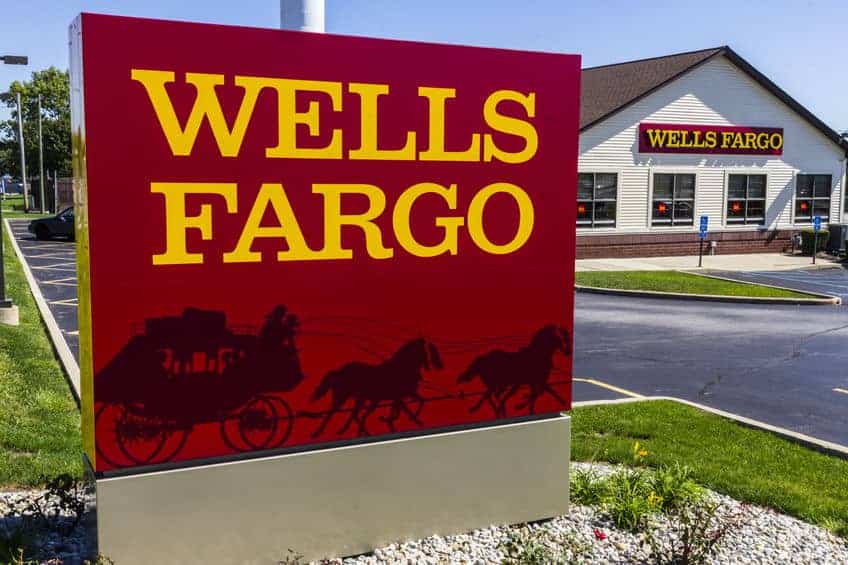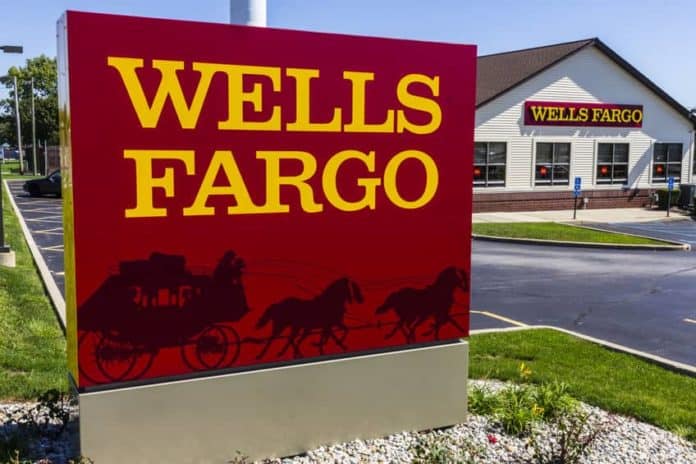 Wells Fargo & Company is headquartered in San Francisco, California. It is an American multinational financial service provider. The bank was founded in 1852 and grew steadily over the next one and one-half centuries. It is one of the few large banks that also operates a series of historical museums, which feature everything from stagecoaches and Pony Express memorabilia to gold nuggets. On the 2016 Forbes Magazine Global 2000 list, Wells Fargo ranked No. 7 among the largest Fortune 500 companies in the United States. It earned the No. 22 spot on a list of the world's most admired companies in 2015. Wells Fargo offers several financial products. These are some of the most important things to know if you are thinking about opening an account with this bank.
Table of Contents
How Big Is Wells Fargo?
In terms of market capitalization, Wells Fargo earned the No. 4 spot on the list of the largest banks in 2015. It also ranked No. 4 in terms of size of assets. Wells Fargo is still a leading bank in the world. It is considered one of the Big Four in the United States.
Revenue
On the 2018 Fortune 500 list of largest businesses by revenue, Wells Fargo ranked No. 26. In the third quarter of 2018, Wells Fargo reported revenue of $21.9 billion, which was an increase from the previous year. Its annual revenue in the third quarter of 2019 was $26.9 billion. Its total revenue for 2018 was $101 billion, which was an increase of 3.4% from $97.7 billion in 2017. Between 2016 and 2017, annual revenue increased by 3.8%, and it increased by 4.6% between 2015 and 2016.
Assets
Although it is a large bank, Wells Fargo is not the leader in size of assets. It fell behind Citi to fourth place in 2018 in asset size. In the third quarter of 2019, Wells Fargo reported assets of $1.9 trillion, which was a 3.8% increase from the previous year at the same quarter. Total assets in 2018 were $1.895 trillion, which showed a 2.86% decrease from 2017's total of $1.951 trillion. In 2017, assets increased by 1.12% from 2016, and asset growth for Wells Fargo between 2015 and 2016 was 7.97%.
Employees
In 2018, Wells Fargo reported having more than 258,000 employees worldwide. In the United States, it is one of the largest employers in the financial sector. Wells Fargo announced in 2018 that it planned to cut up to 10% of its workforce during the next few years. The bank stated that the changes were planned to meet the changing needs of customers. With its mobile and online banking platforms, many customers can do more on their own now.
One thing that Wells Fargo is known for is equal opportunity practices and social responsibility to its employees and the communities it serves. For 10 consecutive years, it was rated as the largest employee giving campaign in the United States. DiversityInc rated it as No. 13 among the top companies for diversity, and the National Organization on Disability rated it as a leading disability employer. Most employees rate Wells Fargo highly as a place of employment.
Number of Branches
According to a report from 2019, Wells Fargo has branches in 32 territories or countries. It has more than 7,600 locations. Today, Wells Fargo has more than 5,000 branches in the United States. In 2018, the bank announced that it may close up to 800 branches in the United States. As it stated with its removal of some jobs, the bank said that changing customer needs were the reason for the planned closures.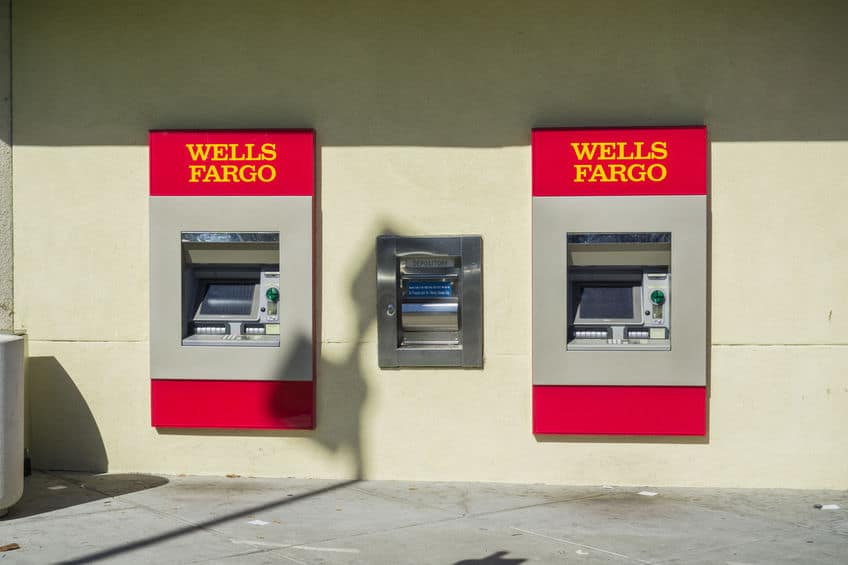 ATM Network
According to its site, Wells Fargo has more than 13,000 ATMs across the United States. One of the things that customers like about Wells Fargo's ATM network is that there are ATMs in smaller towns. For people who live in rural areas and drive to shop in nearby towns, this may be a benefit. However, its ATMs and branches are not available in every state.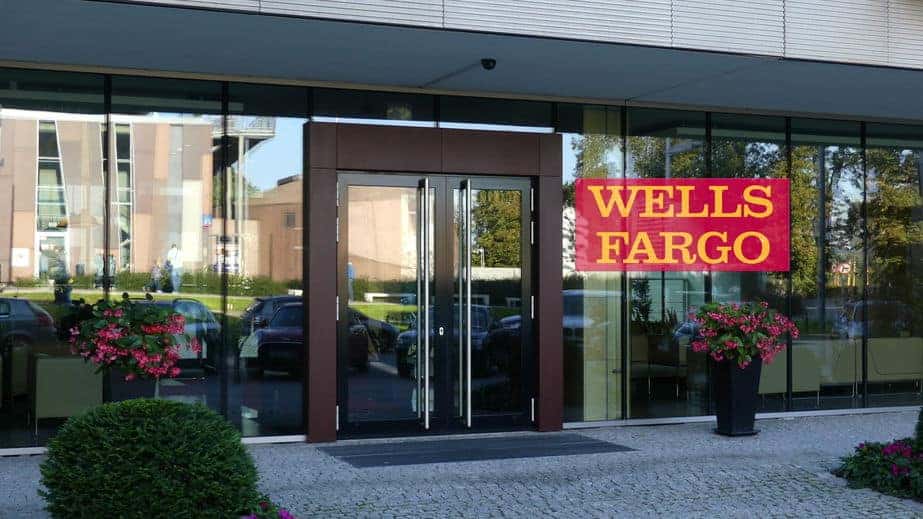 Finding a Wells Fargo Bank Branch Near You
Although the bank plans to close some branches in the coming years, you can still easily find the branches that are closest to you. There is an online locator tool that allows you to search for a branch or an ATM near you. Enter your city name or zip code to look for relevant results. There is a convenient map that shows you which states Wells Fargo serves and which ones it does not serve.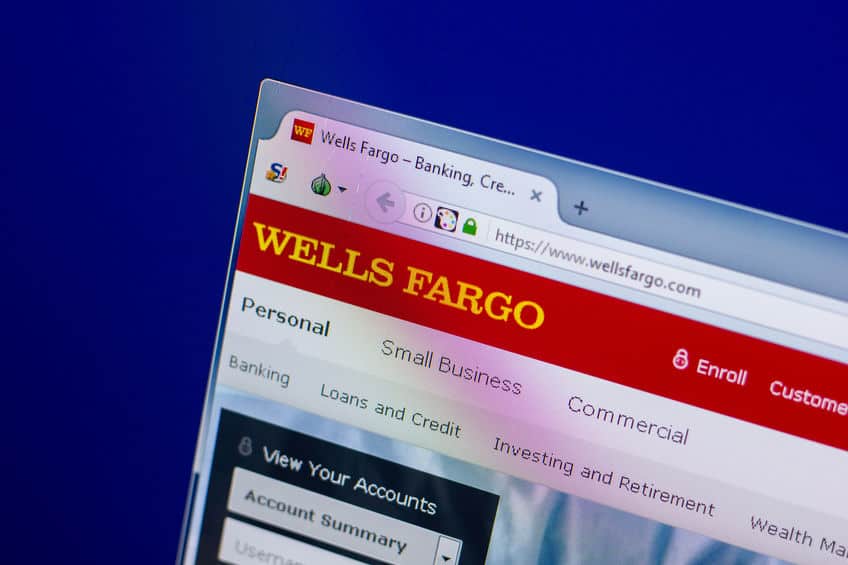 Wells Fargo Online Banking
Wells Fargo gives customers access to their account information through the online banking platform. You can log in on a laptop or desktop computer to complete several tasks or see important information. Most customers who rate the online banking feature state that it is useful, quick and reliable. However, some report occasional glitches.
Features
In comparison with most large banks, Wells Fargo offers about the same number of online banking features. You can change your address, contact information and much more without having to visit a branch. These are some other features that you may enjoy if you like to limit your ATM or branch visits:
View or print images of written checks and past statements.

Set up customized SMS alerts for various credit card, savings and checking activities.

Set travel notices and lock cards.

Set up automatic bill payments.

Gain access to financial software for setting and tracking goals.

Convenience
Overall, the Wells Fargo online banking platform gets good reviews for its convenience. It is accessible anywhere with a data or Wi-Fi connection, and it is quick and responsive. Everything is organized well, and the platform's features are categorized in a well-organized fashion. If you are looking for a platform that is easy to use, you may like Wells Fargo's features.
Technology
Wells Fargo protects the information that is stored and submitted through its online banking platform with special technology. You must make a secure password and set up security questions to help protect your accounts. Wells Fargo also has several technologies for fraud protection. Most customers rate the bank highly for calling customers, providing replacement cards and remedying unauthorized transactions after their information is compromised.
If you want additional security for high-value transactions or online payments, Wells Fargo also offers the RSA SecurID device. It is a small electronic device that generates special and randomized access codes every 60 seconds. To complete transactions, you will need to provide the current access code. This helps protect against any unauthorized payments that you might otherwise miss. Wells Fargo realizes that not all customers need this device. If you are considering opening an account and are not sure if you need one, the bank provides a number to call to find out. The number is 1-888-245-8454.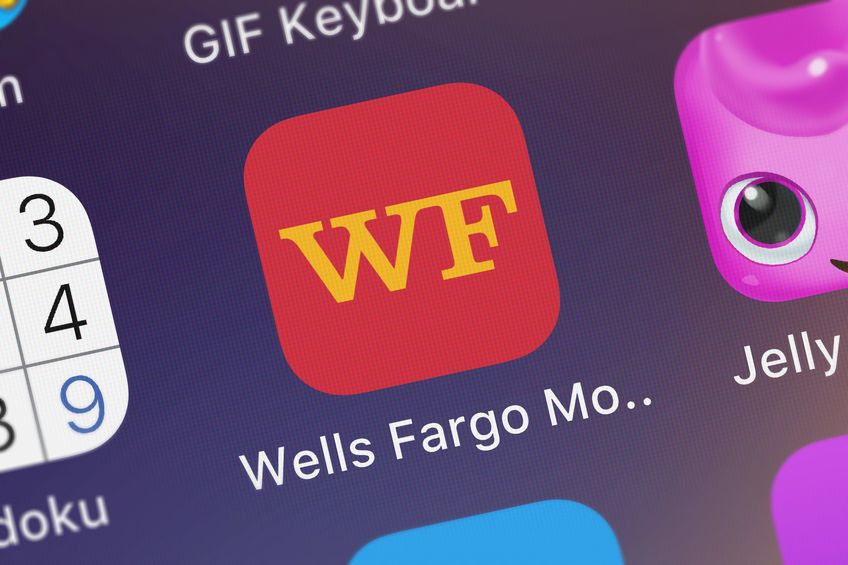 Wells Fargo Mobile Banking
Wells Fargo's mobile banking app is similar to the online banking platform. You can complete most of the same tasks through the app. For example, you can update your information, view check images or statements, set up online payments, check your balance and track your spending goals. You cannot make wire transfers through the app. However, you can transfer funds to your other accounts. If you want to send money to someone or receive it from another person, you can do so through Zelle on the app. These are a few other things that you can do:
Locate branches or ATMs nearby using GPS.

Enable push notifications.

Deposit checks by taking pictures of them.

Not all types of accounts are eligible for Wells Fargo's mobile deposit feature. The Wells Fargo Online and Wells Fargo Business Online accounts are eligible for mobile deposits without any fees for using the service. However, there are daily and monthly deposit limits. The limits vary with the age of the account, the type of the account and other factors. If you have an eligible account, you will see your deposit limit displayed in the app when you select the option to deposit money.
Most people who use the app rate it highly. On the Apple App Store, the Wells Fargo mobile app has an average rating of 4.8 stars. That is based on 2.9 million reviews. Out of more than 450,000 reviews on Google Play, the app receives an average rating of 4.6 stars among Android users. The app is free to download and free to use. On compatible devices, there is also an option to sign in with a saved fingerprint or with facial recognition. You must set up these features on your device first. While they are convenient options for people who do not like to enter passwords each time, some users report glitches or freezing when they try to open the app with these features.
Financial Services Offered
Like the other Big Four banks, Wells Fargo has a wide variety of financial products for savings, credit and general banking needs. It serves both individuals and businesses. These are some of the most popular financial services.
Checking Accounts
If you are thinking about opening a checking account with Wells Fargo, be aware that not all types of checking accounts are available in all areas. When you visit the site, you will be prompted to enter your zip code, and the bank will show you which of the following options are available to you.
Everyday Checking is the standard account. To open an account, you must deposit at least $25. If you are a young adult under the age of 24, the standard $10 monthly maintenance fee is waived. Also, you can waive the account fee by maintaining a balance of $1,500 per cycle. If you cannot meet that requirement, there is another option to waive the fee if you link a debit card and make more than 10 transactions per month. While this is a good checking account for college students, it may not be the account for you if you prefer one that earns interest. You cannot earn any interest with the Everyday Checking option.
Preferred Checking is for customers who want to earn interest. Although the APY of .01% is low, you can earn a little money with this account. However, the APY only applies to balances that exceed $500. You can open an account with a deposit of $25 or more. Each month, the maintenance fee is $15. You can waive it if you keep a balance of $10,000 or more. Alternately, you can set up a direct deposit of $1,000 or more per month to waive the fee. With this account, you may be able to avoid overdraft fees if you set up a Way2Save account and link it.
Portfolio by Wells Fargo Checking offers the highest earning potential. If you can maintain a large balance, this account is a better choice than the Preferred Checking account. However, the higher APY only applies to balances above $5,000. If your balance is lower than that, the APY is the same as the Preferred Checking account's APY. It increases to .05% if you have more than $5,000. To avoid the $30 monthly maintenance fee, you must have a monthly balance of $25,000. If you link Wells Fargo credit, brokerage or savings accounts, you can avoid the fee if the combined total of those accounts is at least $50,000. Another bonus with this account is that ATM fees are waived if you use out-of-network ATMs. The minimum deposit requirement to open an account is $25. With this account, you also have access to better rates for home equity loans, personal loans and auto loans through Wells Fargo.
Teen Checking is helpful for adolescents. This account is designed specifically for kids who are between the ages of 13 and 17. The account is a co-owned account, and parents have the power to set spending limits, notifications and other restrictions. Teens get their own debit cards and have 24/7 access to their account information online. They can also access spending and savings tools to help them learn how to spend and save responsibly.
Savings Accounts and CDs
If you want a long-term savings account or a short-term CD, Wells Fargo has several options for savings accounts and CDs. Most customers who rate the choices for Wells Fargo like that there are multiple options for terms and rates.
The Way2Save account is good for beginners. This account only requires a minimum deposit of $25. There is optional overdraft protection. If you keep more than $300 in the account, you can avoid the monthly fee of $5. Another way to avoid it is to set up automatic and recurring transfers to the account. The APY is .01% daily.
Platinum Savings is better for higher returns. With this account, the APY is .03% instead of .01%. This applies to balances below $100,000. For balances above that threshold, the APY jumps to .05%. If you have a large sum of $25,000 or more to make an initial deposit with, you may qualify for even higher rates. Talk to a representative before you open an account with a large deposit. The account comes with a $12 monthly fee, which can be waived if you maintain a balance higher than $3,500.
Wells Fargo CDs are good for maximizing earnings for specified terms. There are both step-up rates and fixed rates to consider. While your money is deposited, you cannot withdraw it for a specified period. If you link a Wells Fargo CD to your Portfolio account, you can qualify for bonus rates. Customers who use Wells Fargo's CDs rate them highly for these potential extra earnings. For example, if you set up a 90-day CD, the APY is .05%. The bonus APY is .1% However, if you set up a year-long CD, the APY jumps to 1.35%, and the bonus APY for the CD is 1.40%.
Another reason why Wells Fargo's CDs get high ratings in customer reviews is because they reward people for depositing more. If you deposit more than $5,000, you qualify for the following rates:
Nine-month CDs earn a standard 1.45% and a bonus 1.5%.

Nineteen-month CDs earn a standard 2.5% and a bonus 2.55%.

Thirty-nine-month CDs earn a standard 2.55% and a bonus 2.60%.

Fifty-eight-month CDs earn a standard 2.60% and a bonus 2.65%.

Keep in mind that you must have a qualifying account to get the bonus APY with those options as well. Although you can withdraw your money early from any CD account, there is a penalty. The fee is equal to three months of interest payments for short-term CDs. For terms greater than 24 months, the penalty is equal to a year of interest payments. With the step-rate CD, you can choose a term of up to 19 months, and you have one withdrawal every 180 days that does not incur a penalty. The APY for this CD option is 1.88%.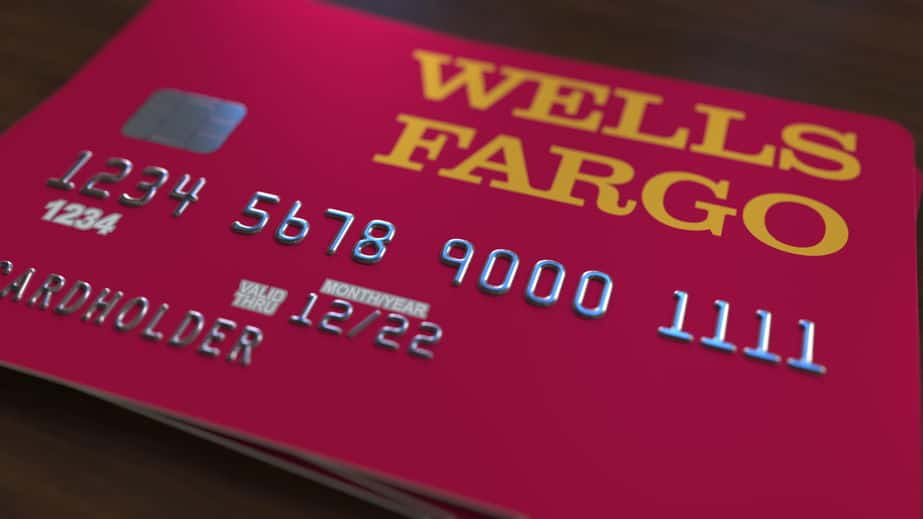 Wells Fargo Credit Cards
You do not need to have a bank account with Wells Fargo to qualify for some of its credit cards. There are a variety of options to consider, and the choices cater to several types of needs or purposes. These are Wells Fargo's top credit card options.
The Propel American Express Card is great for earning bonus points. If you make a lot of purchases with credit cards and like to earn cash back, this card may be right for you. If you spend $3,000 during the first 90 days after you open it, you earn 30,000 bonus points. You earn triple points on dining purchases, gas, transit, car rentals, flights, ride sharing and several stream services. On every other purchase, you earn the standard 1x point rate. There is no annual fee for this card.
The Cash Wise Visa Card is good for modest bonus earnings. You can earn $150 cash rewards if you spend at least $500 during the first 90 days after you start your account. One feature that customers like about this card is its unlimited 1.5% cash back rate on all purchases. For 15 months, you also receive the lowest current introductory interest rate. This applies to both purchases and balance transfers. There is no annual fee.
The Visa Signature Card is good if you mostly spend money on necessities and travel often. If you spend a lot on groceries and gas, you earn 1x points on all purchases. For the first 180 days, you earn 5x points for grocery, drugstore and gas purchases. This is good for up to $12,500. If you redeem your points for airfare, they are worth up to double their value. For example, you may decide to cash in your points for $200 or enjoy more than $300 toward an airfare purchase. There are additional travel perks with this card, and there is no annual fee for keeping it. You also have access to your FICO score and fraud protection features.
The Rewards Card is good if you buy groceries and gas often. You can earn 5x points for up to $12,500 in purchases of groceries, gas or pharmacy products for the first 180 days. Your standard point rate is 1x points for all purchases. For purchases and balance transfers, you get an introductory period of 15 months with no interest. This card is good for balance transfers. There is no annual fee.
The Platinum Card is good for general use. For 18 months, you enjoy a period of no interest. After that, the APR is variable and is based on your credit. It may be between 16.99% and 26.49%. The no-interest period applies to both balance transfers and purchases. However, to qualify for the zero interest, a balance transfer must be completed during the first 120 days after you open the account. This card does not have an annual fee.
The Cash Back College Card is great for college students. This is one card that you need to have a Wells Fargo bank account to qualify for. It is possible to get the card with a low credit score or no credit history. With this card, you earn 3% cash back for up to $2,500 in drugstore, gas and grocery purchases for the first 180 days. For all other purchases, you earn 1% cash back. There is no annual fee. During that period, you do not have to pay interest. After your interest-free period is over, the rate varies between 12.65% and 22.65%.
The Secured Credit Card is for building or repairing credit. If you are not a college student, this card gives you another way to have credit without a good or extensive credit history. You must deposit at least $300 to open an account. Your credit limit is equal to your deposit amount, and the maximum deposit allowance is $10,000. For every purchase, you have a variable APR of 20.49%. The annual fee is $25. Most customers who use this card like its flexibility for deposit amount choices.
Auto Loans
Wells Fargo is one of the few big banks that still offers auto loans and refinancing. Customers report that auto loans come with competitive interest rates, which are calculated by credit history, the loan-to-value ratio of the car, the age of the vehicle and the length of the loan. This applies to refinancing of an existing loan and new or used vehicle purchases. Wells Fargo works with over 11,000 dealers in the United States. You can get pre-approved for a loan, find a dealer with a qualifying car and enjoy a simple loan process. Loans are for vehicles that are still made or serviced in the United States. Boats, motorcycles and RVs are not included. There are also restrictions for mileage and age, which are subject to change. If your vehicle is older or has more than 80,000 miles, check with a representative to see if it qualifies for refinancing. For new and used car shoppers who qualify, Wells Fargo is rated highly for helping them find vehicles that they can afford.
Mortgages
As one of the nation's largest home loan servicing companies, Wells Fargo offers plenty of mortgage and refinancing options. With both traditional and specialty mortgages, these are the types of loans that it offers:
Jumbo loans.

Fixed-rate loans.

Adjustable mortgages.

FHA, VA or USDA loans.

Customers rate the bank highly for offering competitive rates. It especially receives good ratings for lower rates among its existing customers. This is because you can qualify for preferential rates and discounts if you have a qualifying Wells Fargo account or multiple accounts.
Another reason why customers like Wells Fargo is because it has educational programs for first-time home buyers and union members. It has several assistance tools and specialized products that help them get into homes when other lenders may turn them away. Also, it is rated highly for offering loans with down payment options as low as 3%.
Home Equity Loans
If you have equity in your home, you may qualify for a home equity loan. These loans are best for reinvesting in your home with improvements. However, some people use them for big-ticket purchases or other purposes. In comparison with a personal loan, you can usually get a better rate for a home equity loan. Wells Fargo relationship discounts may apply to both home equity loans and lines of credit. With a home equity loan, you have a fixed rate of interest. You can borrow up to a specific amount, which is based on your equity. The equity is your home's market value minus the balance that you owe on your mortgage. If you have more than 20% equity, you may qualify for a loan.
With Wells Fargo, having more than 20% equity does not guarantee a loan. If you have poor credit or a high DTI ratio, you may not be approved. Also, Wells Fargo may not approve the loan if your equity is a low amount. For example, if you have 30% equity that is equal to $20,000, Wells Fargo may not be willing to lend that small of an amount for this type of loan. For a HELOC, you have a variable rate during the initial period, which is called the draw period. However, you can turn your balance into a fixed-rate repayment structure.
Personal Loans
A personal loan from Wells Fargo is a good option for existing customers with decent credit or non-customers with excellent credit. There is a loan repayment calculator on the website that shows you how much you can expect to pay. You simply enter a predicted interest rate, a repayment term and the loan amount. Existing customers have access to rate discounts. However, for all customers, rates start at about 5.24%. There are a few options, and Wells Fargo also offers a convenient tool for comparing loan products before you make a choice. These are some of the perks that customers like about Wells Fargo personal loans:
No origination fees or early repayment penalty fees.

Competitive rates that are fixed and predictable monthly payments.

Funds may be transferred as soon as one business day after approval.

Loan amounts from $3,000 to $100,000 with no collateral.

Online application and funding processes that are easy and quick.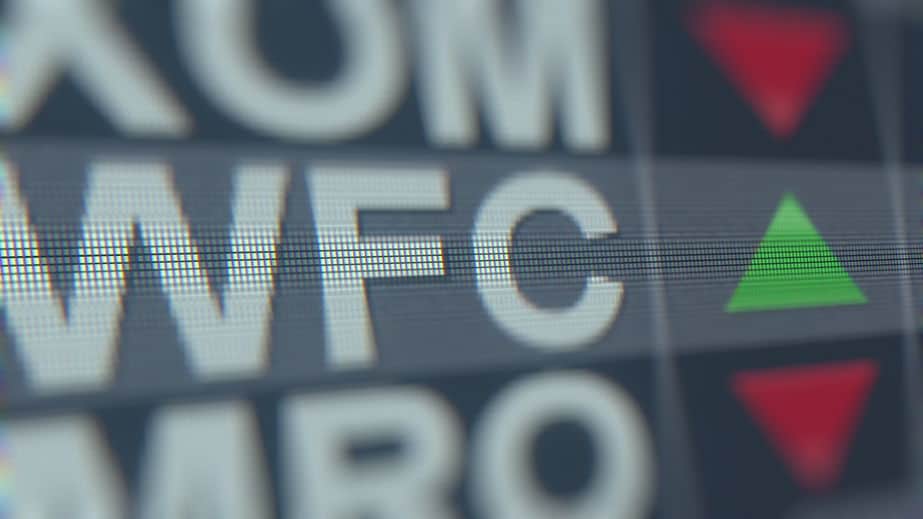 Investing and Retirement
For retirement, Wells Fargo offers several standard products. While they are about the same as those offered by competitors, Wells Fargo receives good ratings for customer service and educating customers before they make decisions. Customers can get help with tax issues and planning as well. These are the main retirement products that Wells Fargo offers:
IRAs.

Fixed-income options.

Rollovers and annuities.

For investing, Wells Fargo offers stocks, bonds, annuities and other products. Its services are divided into three tiered categories.
You can invest directly online with WellsTrade if you like flexibility. This account gives you the ability to make choices on your terms and whenever you want. Wells Fargo gives you expert research and tools with this account to help you make smart decisions on your own.
The Intuitive Investor account is good if you want diversification. This account has more professional supervision than the WellsTrade account. You have someone monitoring it and giving you personalized recommendations. However, you still have the power to make choices. Also, you have access to research and tools.
A dedicated adviser can guide you and maximize your earnings. If you prefer to have someone else guide your decisions and monitor your account, a dedicated adviser is a good choice. Wells Fargo's advisers learn your needs and goals and help you build personalized strategies to reach them.
Student Loans
Wells Fargo services private and federal student loans. If you are a student who does not qualify for enough federal financial aid to cover tuition, a private student loan from Wells Fargo may be right for you. Like federal loans, you do not have to start repaying your student loan through Wells Fargo until 180 days after you graduate. There are loans for career or community college students, undergraduate students, graduate students and parents of students. You can also consolidate your existing student loans. Also, there are discount options for account holders.
Business Banking
Unlike some banks, Wells Fargo offers more than just checking, savings and credit cards. It has customized business solutions for small and large businesses. It is also rated as a good bank choice for startups. These are some of the products that it offers.
There are three main business checking options. If you have a small business with simple banking needs, the Simple Business Checking account is better. If you have about 50 transactions per month and deposit around $3,000, this may be right for you. If you maintain $500, you do not have to pay the $10 monthly fee. You can start this account with just $25.
Business Choice Checking is the mid-tier account that is ideal for 200 transactions per month and deposits of about $7,500 per month. You have a variety of business mobile features and can access the Business Banking Center. Although there are several ways to waive it, there is a fee of $14 per month. As an account holder, you can also enjoy fee waivers for lines of credit and other credit products from Wells Fargo.
Platinum Business Checking is better for growing businesses and larger businesses. If you have double or triple the deposit and transaction needs of the mid-tier account's details, this is the right choice. One perk that customers like is that you can earn interest on your balance. Like the mid-tier account, you have fee waiver options for the account itself and other financial products. Also, you do not have to pay fees for money orders, up to two domestic wire transfers, money orders and several other transactions.
There are business savings accounts and CDs. The savings accounts are tiered like the checking accounts, and higher tiers earn more. For example, the Business Platinum Savings account is eligible for an earning rate of .10%. The monthly fee is $15. For a monthly fee of $6, there is also the Business Market Rate Savings account, which is better for new and smaller businesses. While the CDs offer competitive rates and flexible term choices, you must deposit at least $2,500 to open an account. Overall, the business savings products earn about average ratings.
There are several financing and credit options. Wells Fargo provides solutions for every phase of business. If you are just getting started, there are loans for startup costs. There are business credit cards and lines of credit. Compare the terms and interest rates before you make a decision. What works best for you depends on your spending needs and repayment abilities. Keep in mind that you get some fee waivers with a qualifying checking account.
There are payroll options and services. Since you have access to hiring assistance and background checks, this is a useful service for a growing company that is adding employees. There are automated payroll solutions, tracking tools and compliance solutions. You can get personalized help from experts with a wide variety of issues.
There are payment processing services. Wells Fargo gives you the tools needed to accept credit payments from your customers. You can set up this service on your site or on a device, and you can access funds as soon as the next day. Most customers rate this service highly.
Wealth Management
Wells Fargo offers personalized services for clients who want to allocate their wealth wisely and plan for the future. Through these services, clients have access to credit and deposit accounts with special terms and rates. These are the main parts of Wells Fargo's wealth management services:
Wells Fargo Private Bank offers regular monitoring, personalized strategies and specialized products for high-net-worth individuals.

Abbot Downing helps endowments, families and organizations grow wealth and develop strategies.

Wells Fargo advisers provide personalized advice, research, planning and other services for investment accounts.

While there are mostly good reviews online for Wells Fargo's private banking services and services through Abbot Downing, the financial advisory services have mixed reviews. Some customers did not feel satisfied with the level of care that they received. However, others rated it as average.
Wells Fargo Customer Service
Overall, Wells Fargo has average customer service reviews. It rates a little higher than some other banks for offering personalized service. Most of the negative and average reviews are for credit card services. Customers report technical issues with their credit cards, late charges or other charges that they claim they did not incur. The credit card customer service division also receives average ratings.
Most of the positive reviews for customer service are in the loan departments. Personal loan, mortgage and auto loan customers report good service overall. The bank is rated higher for solving issues and remedying any wrongful charges. It receives mostly average or good ratings for its checking and savings customer support on most sites. Customers can usually get help in a timely manner and usually have a problem solved during the first attempt.
Pros of Banking With Wells Fargo
These are the top benefits of banking with Wells Fargo:
When some institutions deny checking and deposit accounts to people, Wells Fargo has a second-chance policy.

Wells Fargo has a large ATM network and has machines in some smaller areas.

There are advanced theft protection and fraud protection measures on all cards.

You can easily access Zelle to send and receive money.

You can set up and use a mobile wallet.

You can deposit checks with phone pictures.

Cons of Banking With Wells Fargo
As it is with every bank, Wells Fargo has some drawbacks. These are the main ones:
The bank is closing some branches and may have more limited access in the future.

Some accounts are not available to people in certain areas.

On interest-earning accounts, the yields are minimal.

You have to pay for overdraft protection or risk seeing steep fees if you overdraw your account.

Accounts come with monthly fees if you cannot meet the waiver requirements.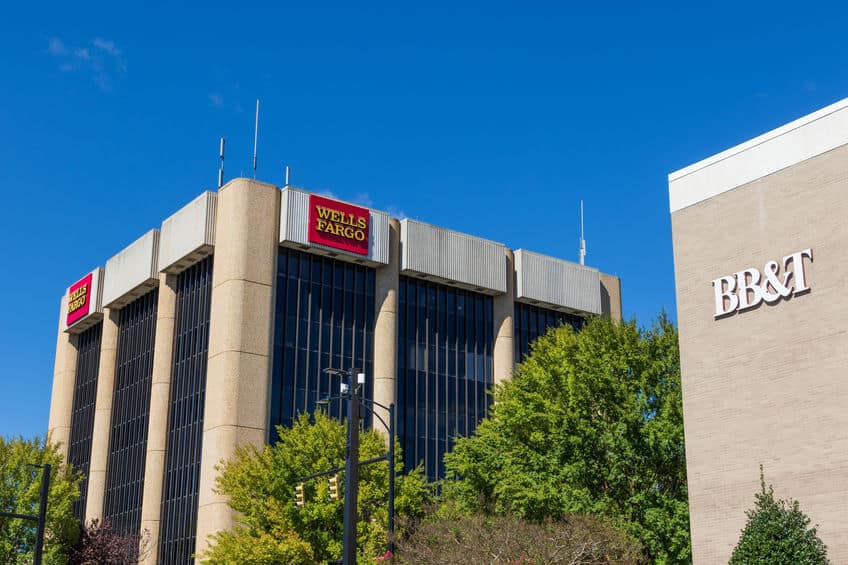 Wells Fargo's Competitors
If you are wondering how Wells Fargo stacks up to competitors, these are some key comparisons.
Chase
If maintenance fees will be an issue, Wells Fargo has a lower fee. However, Chase does not have a minimum deposit fee, and Wells Fargo's is $25. They offer about the same rates for savings accounts. Chase has a larger ATM network. Wells Fargo has better earning rates for CDs.
HSBC
For auto loans, Wells Fargo is a clear winner with its refinancing and initial loan options. HSBC does not offer auto loans in the USA. However, HSBC does offer a high-yield savings account online.
Citibank
Citibank has better earning rates for CDs and savings accounts. However, Wells Fargo has a larger ATM network in the United States, and its ATMs serve some less-populated areas as well. It also has more branches.
U.S. Bank
For account maintenance fees, U.S. Bank has a lower-priced option than Wells Fargo. Both institutions require the same minimum to open an account. Although you do not have to deposit as much money to open a CD with U.S. Bank, Wells Fargo offers a better earning rate.
Capital One
Capital One is the clear winner for ATM network size. With its Allpoint partnership, it has 39,000 fee-free ATMs in the USA. However, Wells Fargo has more branches. Capital One does not charge maintenance fees for its bank accounts.
Bank of America
Bank of America has steeper overdraft charges. For deposit accounts, Wells Fargo gives customers greater earning potential with higher rates. However, Bank of America has more ATMs, and its accounts are available in more places.
Bottom Line
Wells Fargo is a good bank if you want one institution to service your retirement planning, auto loan, home loan, savings, credit card and checking needs. This is because you have the opportunity to earn rate discounts as an existing customer, and you can even earn rate discounts on student loans with qualifying accounts. It is also a good choice for checking accounts for teens and kids. If you rely on services in branches or at ATMs a lot, make sure that you will have access to those now and as the bank downsizes branches in the future.