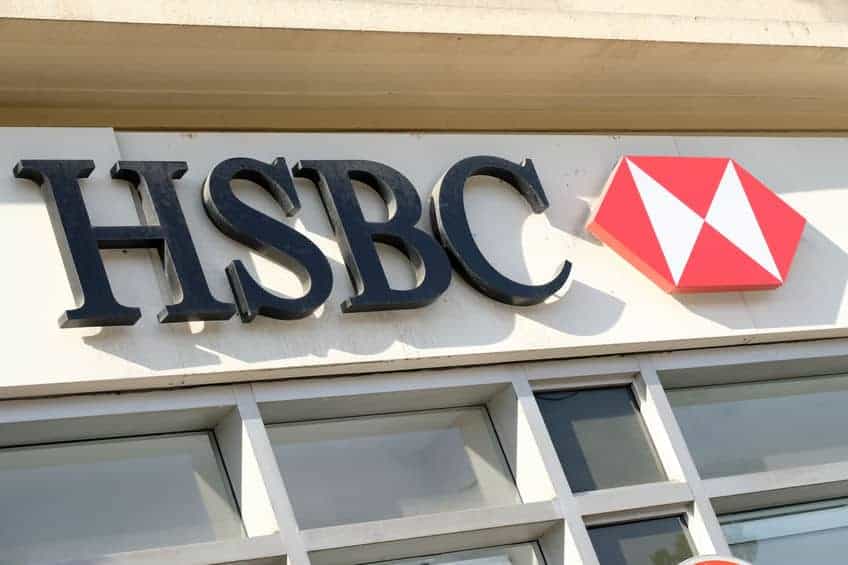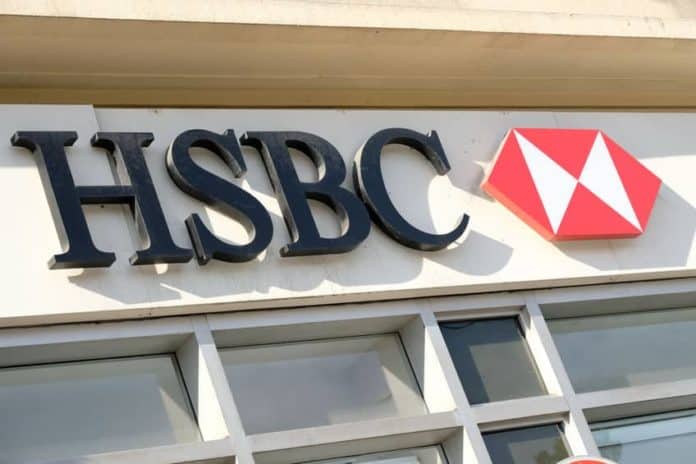 Although HSBC Bank may not be the most popular financial institution in the United States, it is one of the biggest banks in the world. It ranks among the top 10 in terms of assets. Originally, it was a British-owned bank in Hong Kong that was established in 1865. HSBC's growth was rapid in the 1990s and onward after several acquisitions around the world. It is headquartered in London now. HSBC provides personal banking, business banking, loans, savings, credit cards and other financial services. If you are thinking about opening any type of financial account with this bank, it helps to know your options and what to expect.
Table of Contents
How Big Is HSBC?
In 2018, HSBC's total market capitalization was $154 billion. While it is one of the largest and most widespread banks in the world, HSBC ranks 13th for the most domestic deposits in the United States. It maintains about a 1% market share for American domestic deposits. In some of the foreign countries where it operates, it has a larger market share in certain industries. For example, in Hong Kong, its reported market share in 2019 for the mortgage loan industry was nearly 22%.
Revenue
According to HSBC's site, its reported revenue at the end of 2018 was $53.8 billion. Its four major sections each grew in revenue in 2018. In Asia, HSBC grew its transaction banking revenue by 14% and its adjusted revenue by 11%. At the end of the third quarter of 2019, HSBC's revenue was $13.867 billion, which showed a decline from the previous year's third-quarter revenue of $28.887 billion. Revenue measurements at the same quarter declined nearly 20% from 2015 to 2016. In 2017, there was an increase of more than 32%, and there was an increase of about 13% in 2017.
Assets
In terms of assets, HSBC is one of the most valuable public banks in the world and usually ranks among the top five. On its site, HSBC reported total assets of $2.558 trillion for 2018. The bank expects to see more growth as global trade and connectivity trends increase its opportunities.
Employees
HSBC has at least 232,957 employees around the world. The company's interim CEO announced some major restructuring plans to respond to geopolitical and economic issues. In the early fall of 2019, HSBC announced that it would downsize up to 10,000 jobs. However, the majority of the jobs were senior-level executives and personnel in European branches. It plans to add more jobs in places with a higher demand for services. For example, it announced that it would add at least 1,000 tech jobs in China to address growing demand and competition there. It is also planning to hire at least 300 more employees in the United States for upcoming expansions.
In the United States, most employees rate their jobs highly for good benefits, fair pay and a good job environment. On most independent job review sites, HSBC gets a solid four stars. Job security and advancement were rated somewhat lower. However, many employees rated the workplace culture highly.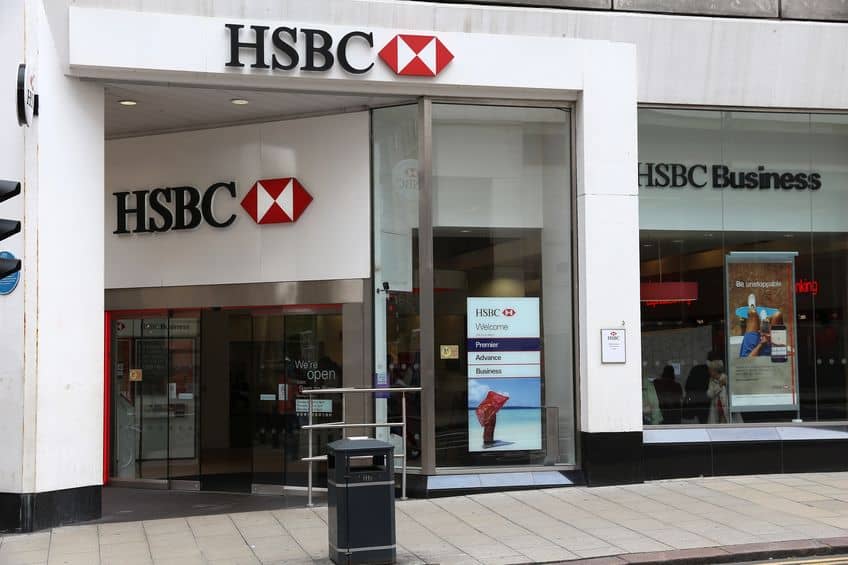 Branches
In the 67 countries that it spans, HSBC has more than 3,900 offices and branches. Most of the bank branches and offices in the United States are in coastal regions. There are more than 200 American branches in 10 states. HSBC recently announced plans to open 50 more branches in the United States.
ATM Network
According to HSBC, it has more than 24,000 ATMs around the world. Some review sites report that customers can access more than 60,000 ATMs globally. Since it does not specify a number in the United States, it is better to use the company's search feature to see if there are any ATMs nearby. If you use ATMs frequently and are considering opening an account, HSBC's limited reach is an important consideration.
Finding an HSBC Near You
On the search site that is linked in the previous section, you can find the closest branches and ATMs. Simply enter your city or zip code to find relevant results. There are filter options that allow you to view only branches or only ATMs. If you need a branch with safe deposit wheelchair access, 24-hour deposit options or other features, there are additional filters that you can use to find a branch that suits you. Most branches are in large metro areas.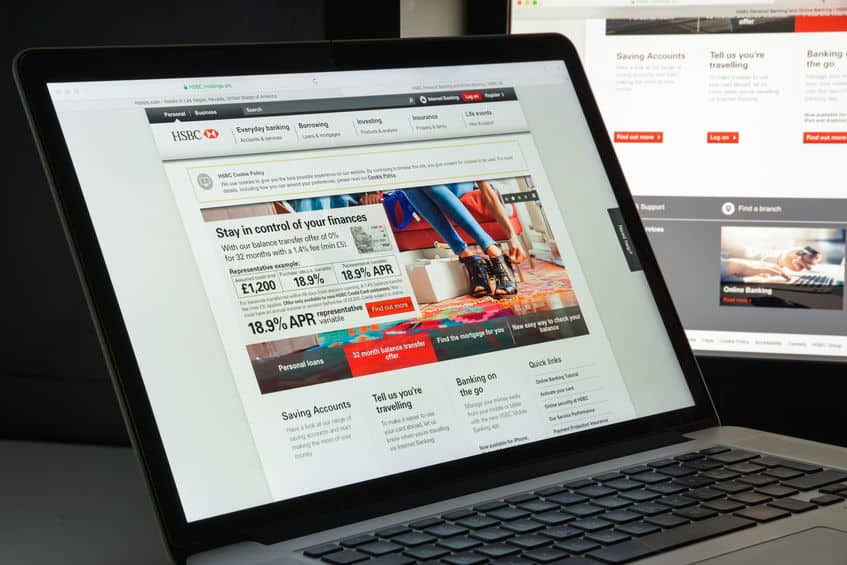 HSBC Online Banking
Most people who post reviews about HSBC's online banking platform give it an average of four stars. In recent years, it has been making more efforts to improve its online features, boost speed and add more conveniences for users. Adapting to changing needs and evolving markets, the bank is also making more wealth management options available online to customers in some countries. However, its general online banking service in the United States comes with several features.
Features
You can access the online banking features from a computer. This is what you can do on the American online banking platform:
View your account balance.

Transfer funds to other banks.

Set up electronic bill payments.

View statements, checks and activity for up to seven years.

Set and track goals and budgets.

Set up mobile alerts for account activities.

Temporarily suspend or lock your account.

Stop a payment from processing.

Order more checks.

If you have other accounts with HSBC, there are additional actions that you can take on the platform. For example, you can get quotes on life insurance products. You can request an increase for your HSBC credit card, and you can view your investment and brokerage balances.
Convenience
Most customers rate the features of this platform highly if they have to transfer money to and from their own accounts or to other accounts. While some banks only store statements for two or three years, HSBC's storage is more generous. If you may need to look back on old statements, this is a feature that you will appreciate.
Technology
The technology for the online banking platform includes high-level security measures. However, the platform's features are simple and useful. HSBC is committed to making improvements to its platform as necessary, and it has a dedicated technology team that includes professionals who develop mobile app features, online platform features and IT systems for the company. Their goal is to make features useful and easy to use for customers.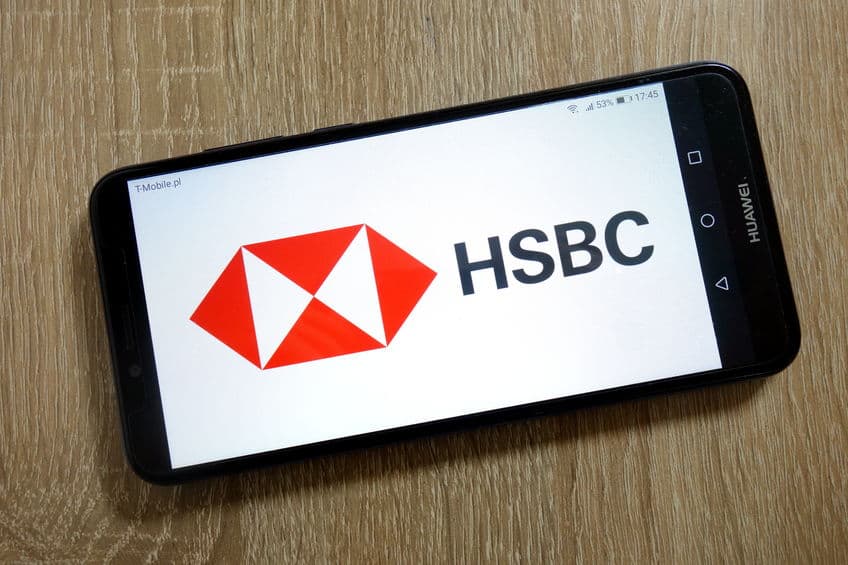 HSBC Mobile Banking
With the mobile banking app, you have access to most of the same features that were listed in the online banking platform section. However, the main exception is that you cannot use it to transfer funds. If you make a lot of fund transfers and rely heavily on your smartphone or tablet, this may not be ideal for you.
One unique feature that you get with the mobile app that is not available with online banking is mobile check depositing. You use the app to take a photo of your check to deposit it. As long as you deposit a check before 10 p.m., the deposit will apply the same day. However, the funds may not be available to spend as quickly.
HSBC is rolling out the mobile check deposit feature to existing customers. If this feature is a must-have option for you, check with the bank before you set up an account to ensure that you will have access to it. Also, there are check deposit limits. These are the current mobile deposit limits for account holders:
$10,000 per day and $25,000 per month for Premier customers.

$5,000 per day and $10,000 per month for Advance members.

$3,000 each day or $5,000 each month for Personal Banking customers.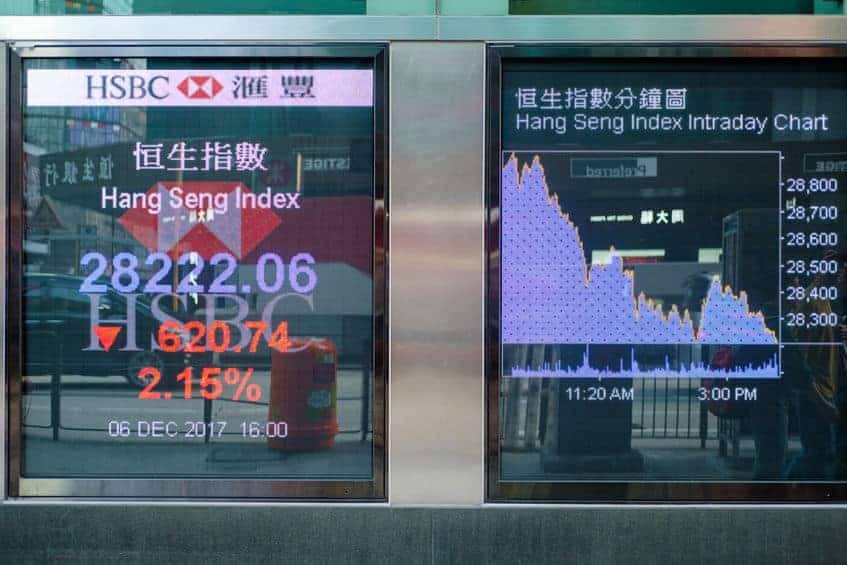 International Banking
If you travel overseas often or are moving overseas, banking can be a challenge with some institutions. However, HSBC's global presence makes it a leader in international banking services. There are several aspects of HSBC's international banking services that customers rate highly.
You can set up an account before you move or travel. If you are planning an extended stay in a country that HSBC serves, you can start the process of setting up a new account in your destination country right now. If you are in the United States, call 877-850-4722. To reach the International Banking support system from outside the United States, call +1-716-841-0613.
You can transfer money between your accounts in different countries. To do this, you can send a wire transfer. If you have an Advance or a Premier account, the process is simple and quick.
You can access your account anywhere online. Although the mobile app looks simple, it gives you the ability to use its features anywhere in the world where you have a data connection. You can still perform most functions on the app while you are abroad. If you have a Mastercard through HSBC, you can use it internationally. However, you can still set up a new credit account once you move to your destination country.
HSBC Financial Services
From insurance to basic checking, there are many services that HSBC offers. If you live near a branch, the easiest way to set up one or more accounts that you may need is to visit a branch. However, since the bank's branches are sparse outside of major cities in the United States, it offers online applications for deposit and credit accounts. According to the institution's website, it takes between 15 and 20 minutes to apply for most types of accounts online. You must be at least 18 years of age to apply online. These are the main types of financial services that HSBC provides.
Checking Accounts
There are several choices with HSBC's checking accounts. The right choice for you will depend on how much you deposit every month and how much of a balance you plan to maintain. Most customers rate the checking accounts as average for useful features.
HSBC's Basic Banking checking account is designed for people who only write a few checks. If you do most of your banking online, occasionally write checks and carry a lower balance, this account may fit your needs. The monthly maintenance fee is $3, and that fee applies regardless of how small or large your balance is each month. You also receive a free debit card, which is through Mastercard. Overdraft protection is available as an optional service.
Choice Checking is better if you write more checks and maintain an average balance. With this account, you have personalized support for your daily banking needs. You receive a free Mastercard debit card, which you can use at most HSBC ATMs without any fees. With this account, you must maintain a balance of $1,500 to avoid the $15 monthly maintenance fee. Alternately, you can sign up for recurring deposits to waive the fee. There is no minimum deposit to open an account.
Student Choice Checking is designed for college students. If you are new to student life and new to HSBC, you can enjoy this account without any monthly maintenance fees for up to six years while you are studying. There is no minimum deposit requirement to open an account. To help you save for your future after you graduate, HSBC also gives you a high-yield savings account.
Advance Checking is useful if you have a mortgage with HSBC. If you are planning to get a mortgage loan through HSBC or already have one, you will not have to pay the $25 monthly maintenance fee for this account. If you do not have a mortgage yet, opening an Advance Checking account can give you access to preferred loan rates through HSBC. If you do not have an HSBC mortgage, you must maintain a minimum balance of $10,000 or sign up for recurring deposits of $5,000 or more each month. With this account, you can receive rebates on non-network ATM fees up to four times each month. You can also make global wire transfers.
Premier Checking is ideal if you have a high-value HSBC mortgage or carry a large checking account balance. If your HSBC mortgage is $500,000 or higher, there is no maintenance fee for this checking account. The monthly fee without a qualifying mortgage is $50. You can also waive it by maintaining at least $75,000 each month or signing up for recurring deposits of $5,000 or more each month. You have access to a high-yield savings account. If you do not yet have a mortgage and sign up for this account, you have access to preferred loan rates from HSBC. Also, you have unlimited rebates on ATM fees and the ability to send global wire transfers.
Savings Accounts and CDs
HSBC is rated highly by customers for offering savings accounts and CDs to fit a variety of budgets and needs. It has one online-only option that is better than the rest. With the other three choices, many customers do not like that they must deposit a large sum to get a higher earning rate. The standard accounts are tiered. Depending on how much you deposit, you can unlock better interest rates. The minimum deposit to open an account in any tier online is $1.
Everyday Savings is better for beginners. If you are new to saving money, this account is simple and easy to use. The APY is .01%, which means that your growth will be modest.
Advance Savings is for Advance Checking members. To qualify for an account, you must have an HSBC Advance Checking account. Also, you must meet one of the fee waiver requirements for the checking account. For savings account deposits between $1 and $14,999, the APY is .01%. For balances above $15,000, the APY is .05%.
Premier Savings is for Premier Checking members. If you have a Premier Checking account and meet the fee waiver requirements, you can set up a Premier Savings account. For balances between $1 and $24,999, the APY is .01%. It rises to .10% for balances between $25,000 and $99,999. For balances above $100,000, the APY is .15%.
The Direct Savings account is the best choice. With a 2.05% APY, it is clear that this account offers more earning potential than the standard savings account choices. It offers online or mobile app transfers. There is no maintenance fee. The minimum deposit to open an account is $1, and you can open the account online.
HSBC has CDs that can be managed online or at deposit locations. The minimum deposit to open a CD online, at a branch or over the phone is $1,000.
The highest earning potential is with the 24-month CD. When you open this CD online, the APY is 1.30%. However, it is 1.25% if you open it at a branch or over the phone.
The 12-month CD is good for average earnings. With this option, the APY drops to .95% for online accounts and .90% for accounts that were opened over the phone or at a branch.
The half-year CD is better for short-term savings. If you are new to CDs or cannot risk leaving money tied up for an entire year or more, this may be a better option for you. For online accounts, the APY is .75%. It is .70% for accounts that were opened at branches or over the phone.
If you are considering a CD with HSBC or any banking institution, there are penalties for early withdrawals.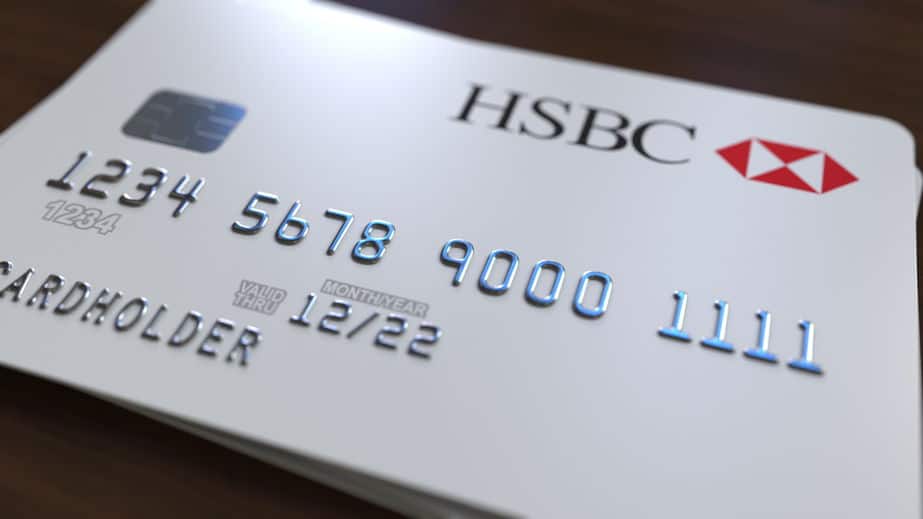 Credit Cards
While HSBC has overall high ratings for the benefits and features of its credit card options, it is important to note that all cards are through MasterCard. Most places that accept Visa also accept MasterCard in the United States. However, there may be some exceptions domestically and overseas. The card choices are designed for different purposes.
The Gold card is helpful for basic use and balance transfers. This card comes with a no-interest introductory period of 18 months. However, you can only complete balance transfers during the first 60 days after opening an account. The variable APR after the introductory period may be between 12.74% and 20.74%. Some of the perks that customers like about this card are that late fees are waived, there is no annual fee and there is no penalty APR. Also, there are no foreign transaction fees.
The Cash Rewards card is good for earning money. If you have a lot of purchases to make in the next year, this card can help you save with its introductory offer of no interest and 3% cash back for 12 months. However, there is a $10,000 cap that this offer applies to, and you must make any balance transfers within the first 60 days to have the no-interest benefit applied to them. After the introductory period, the earning rate is 1.5% cash back on all purchases. The interest rate is variable and may be between 14.74% and 24.74%. In addition to no foreign transaction fees, there is no annual fee.
The Cash Rewards Student card helps college students spend responsibly. There is no annual fee, and qualified students earn 1.5% cash back on all purchases. Approval is possible even with no credit history. You have access to online tools to help you track spending and set goals. Also, you have access to your credit information to monitor your score, new reports and more. After four years, the account is converted into a regular Cash Rewards account if it is in good standing.
The Platinum Rewards card is good for earning points. The standard point rate is 1x for every dollar that you spend after the introductory period, which is 12 months. During that year, you can earn triple points on every dollar that you spend. Aside from using points instead of percentages, this card's fee structure, reward limits, introductory offer and regular interest rate terms are the same as the Cash Rewards card.
The Advance card helps Advance or Premier members earn when dining out. You must have a Premier or Advance account to apply for this card, which has an earning rate of 2x points for every dollar spent on qualifying entertainment and dining purchases. For all other purchases, the rate is 1x. However, dining and entertainment purchase points are tripled for the first 12 months. This means that your doubled point total is tripled. For example, if your double points earning is 10 points, you get 30 points. Regular purchase points are doubled for the promotional period. The limit for this benefit is $25,000, and the introductory period comes with no interest. There are no foreign transaction fees. Also, there is no annual fee.
The Premier World card gives Premier members multiple travel benefits. This card gives Premier members who spend $3,000 during the first 90 days a bonus credit of 35,000 points. That is equal to at least $400 in travel credit. On travel purchases, you earn 2x points. The earning rate is 1x for all other purchases. Some other benefits are $50 in annual credit for Lyft or Uber rides, generous travel insurance benefits, no annual fee, no foreign transaction fees and competitive interest rates between 16.74% and 20.74%.
The Premier World Elite card maximizes benefits for Premier members who are frequent travelers. With this card, the introductory offer is 50,000 points for spending at least $4,000 within the first 90 days. That credit is worth more than $750 in airfare. Some benefits that customers like are the $100 annual statement credit for Lyft and Uber rides, 3x points on all travel purchases, 2x points on dining purchases and 1x points on all purchases. The annual fee is $395. With up to $1 million in travel accident coverage, frequent travelers who use the card say that the fee is worth it. There are no foreign transaction fees. Another unique perk that you get is two free airport lounge visits per year. There is complimentary access to more than 1,000 lounges around the world.
Auto Loans
HSBC no longer offers auto loans in the United States. After the financial crisis, the company scaled back its auto lending activities in some countries. It sold its auto finance units to Santander in 2010. However, it still offers auto loans in the United Kingdom, Turkey and a few other countries. Terms vary between countries. For example, customers in the UK may borrow up to a certain amount and may qualify for fixed interest rates as low as 3.3%. However, in Turkey, customers can only borrow up to 70% of a new vehicle's value and cannot have loan terms that exceed 48 months. HSBC still offers personal loans in the United States, and some customers may use those funds to pay for a down payment on a car or pay for a major repair.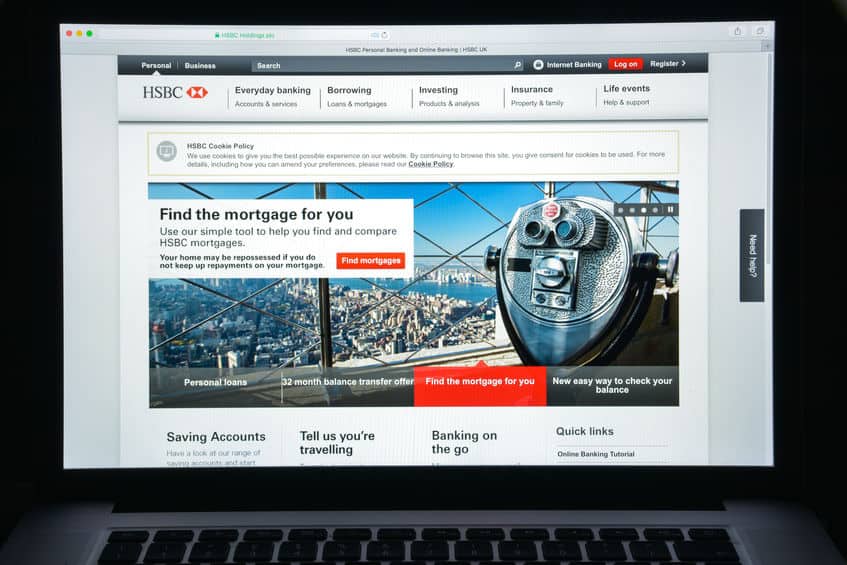 Mortgages
Overall, HSBC does not receive excellent reviews for its mortgage terms and services. The bank offers fixed and adjustable rates for several types of mortgages.
There are conforming mortgages. The fixed rates for these mortgages start at about 3.63%, and adjustable rates start at about 3.75% for mortgage values around $400,000.
Jumbo mortgages are available. For values around $2 million, the fixed rates vary based on status. There are four status tiers. For example, the Elite tier interest starts at about 2.2% for a variable rate. At the fourth and lowest tier, the variable rates for that amount start at about 2.5%.
There are affordable mortgages through SONYMA and CommunityWorks. The rates for these mortgages start at 4.11% for mortgages around $200,000. Only fixed rates are available with these mortgages.
The minimum credit score required to apply for a mortgage with HSBC is 620. Although some loans have a higher down payment requirement, some are as low as 3%. Some customers like the affordable mortgage options and possible low down payment options, and others like the exclusive rate discounts for HSBC customers.
Home Equity Loans
While HSBC does not offer home equity loans in the United States, it offers what it calls a Home Equity Line of Choice. It is a home equity line of credit. The HELOC from HSBC is rated higher by Premier and Advance members. Premier members get a .50% rate discount, and Advance members get a .25% rate discount. Basic Banking members also qualify for the .25% rate discount. These are the main features of the HSBC HELOC:
Interest is only charged on the amount that you choose to borrow from your limit.

For lines up to $500,000, there are no closing costs, annual fees or application fees.

There is an option to set up part of an outstanding balance as a fixed-rate loan.

In some instances, interest charges may be deductible on your taxes.

Depending on the equity in the home, Advance members may get up to $350,000. Premier members may qualify for up to $1 million. Applicants with mortgages from other lenders may also apply. The HELOC is available in all 50 states.
Personal Loans
HSBC's personal loans are helpful for any major expenses that arise. They are available to existing customers and non-customers. As an applicant, you have access to affordable and fixed rates. There are no origination fees, no annual fees and no early payoff fees.
Non-customers qualify for fixed rates starting at 6.99%. The loan term can vary between 24 and 60 months. If you do not have any HSBC accounts, you can request between $3,000 and $30,000. Your income and other factors determine how much you will get and your interest rate. One aspect of these loans that people rate highly is the online application process, which is quick and easy. Also, the loans get good reviews for quick funding, which may be as soon as the next business day for approved applicants.
Existing HSBC customers qualify for rates starting at 5.99%. Like the loans for non-customers, personal loans for HSBC account holders may be between 24 and 60 months. However, members may borrow up to $50,000 instead of only $30,000. The only drawback for existing customers who live far from a branch is that they must apply in person at a branch to get the lower rate. If you have an account, funds are transferred into your existing HSBC account if you are approved.
Investing and Retirement
HSBC is praised for being one of the few big banks that offers investing and retirement advice to people of all financial statuses. These are some of the products that the bank offers:
Traditional IRAs

Roth IRAs

Mutual funds

Equities and ETFs

Fixed income products

Insurance

Annuities

The specifics of these products are extensive, and what is right for you depends on your financial situation, family needs, future goals and more. You can call HSBC or visit a branch to discuss your options. Most people who use HSBC's investment products and retirement planning services rate them as average or better than average. HSBC is known for its personalized service.
Insurance
As a global banking institution with extensive retirement planning services, it makes sense that HSBC offers life insurance options as well. You can pay your premiums monthly, quarterly, semi-annually or annually. You have four choices through HSBC.
Term life insurance is for a specific period. Term choices are between 10 and 30 years. If the policy expires, there is no payout unless you renew it. While the premium is lower with this option, there are some drawbacks that you should discuss with your adviser before you make a decision.
Whole life insurance does not have a fixed period. While the premium is higher, the policy does not expire. The rate and payout are fixed.
Variable universal life insurance has a variable payout. In comparison with whole life coverage, the growth potential may be greater. This type of insurance uses investments to grow the policy's value. The performances of those investments may make payments more flexible.
Universal life insurance offers lifetime coverage. This choice is good for changing needs over time. The premium and payout are variable and flexible.
Business Banking
On a global average, corporate banking customers rate HSBC with about three out of five stars. The higher ratings tend to be from customers in the United States. Since HSBC Group has different bank affiliates in each country, corporate services vary in foreign lands. Most American customers appreciate the advising and planning services. HSBC is working to help corporations improve their environmental and sustainability strategies. These are some of the business banking services that HSBC provides in the United States:
Risk management

Payment services

Business investment services

Credit and loans

Receivables financing

Exports and imports

Global payables and receivables

HSBC Customer Service
According to a collection of online reviews from sites around the world, there are mixed responses to the quality of HSBC's customer service. In the United States, reports also vary based on the type of service. For example, many customers rate the mortgage customer service department poorly. However, the personal banking customer service reports are more positive.
One feature that customers rate highly is the live chat feature, which is available 24/7. While not all people report being connected to representatives who are knowledgeable, many people say that their issues are solved with one contact attempt. HSBC's customer service center is also available by phone or email. There is an international customer service number as well.
Pros of Banking With HSBC
As one of the most expansive global banks, HSBC offers several enticing advantages. These are the top pros:
There are attractive bonuses for new customers.

The bank's worldwide ATM and bank network makes it a favorable choice for traveling internationally to major cities.

Many of its savings vehicles do not come with monthly service fees.

It offers one savings option with an earning rate that is higher than competing banks.

People who bank with HSBC and have high-tier accounts have access to better mortgage rates.

All HSBC customers have access to lower rates for personal loans.

There are optional overdraft protection plans.

According to company policies, dispute resolutions and overdraft policies are designed to favor customers.

Cons of Banking With HSBC
The disadvantages of HSBC may not apply to everyone. For example, if you never use ATMs, fees may not be an issue to you. These are the main cons:
There are ATM fees, which are not refundable without a high-tier checking account.

There may be ATM fees at some foreign HSBC terminals if they are operated by other banks.

In comparison with other major mobile banking platforms, HSBC's is not rated as highly.

The monthly maintenance fees for higher-level checking accounts can be high.

HSBC's general savings accounts offer low earning rates.

Access to the best benefits requires larger deposits or maintaining a larger balance.

HSBC's Competitors
If you are thinking about setting up a deposit account or applying for any type of credit account with this bank, it is good to know how it compares to its main competitors.
Chase
In terms of savings accounts, HSBC beats Chase with a better APY and no monthly service fees. The monthly checking fee for HSBC is lower than Chase's basic account. However, Chase beats HSBC for customer service ratings and availability. Chase Bank also has a larger fee-free ATM network than HSBC in the United States.
Citibank
Citibank is more flexible with investment accounts and offers more options. However, HSBC has a better savings account earning potential. Both banks have limited ATM access in the United States. In terms of brick-and-mortar branches, Citibank has more than HSBC. The minimum deposit for a CD with HSBC is the same in all locations. With Citibank, it varies based on state.
Wells Fargo
In comparison with other big banks, both Wells Fargo and HSBC have limited ATMs and branches in the United States. While both banks have mediocre earning rates for basic savings accounts, HSBC's 2.05% APY for its Direct Savings account gives it a big advantage. Unlike HSBC, Wells Fargo offers a special checking account that is designed for teens. It also has more options for people with financial troubles.
U.S. Bank
Although U.S. Bank has some savings options with reasonable APYs, HSBC still has an advantage with a higher maximum rate. Both banks offer student checking accounts with no maintenance fees. U.S. Bank has fees for all other checking accounts. The fees can be waived. However, HSBC's basic account has a lower maintenance fee of $3. When it comes to CDs, U.S. Bank has a promotional CD with a rate that is higher for different terms lengths.
Capital One
With checking accounts, Capital One is a clear winner. It does not have a minimum deposit requirement, and there are no monthly maintenance fees for checking accounts. While a few of HSBC's credit cards are hard for most people to attain, Capital One has more options that are easier for people with average incomes to attain. However, HSBC offers a higher APY for savings. Unlike HSBC, Capital One does not offer the same mortgage rate discount and personal loan rate discount to existing customers. Capital One has a much more extensive ATM network. Due to its agreement with Allpoint, it offers access to more than 39,000 fee-free ATMs in the United States.
Bank of America
While both banks come with monthly fees that may or may not be waived, the lowest fee is with HSBC. Bank of America's monthly maintenance fee is at least four times higher. HSBC offers more credit card choices than Bank of America. HSBC has a better earning rate for Direct Savings account holders. Bank of America has more ATMs across the United States, and it has more financial centers than HSBC. For new checking account customer bonuses, HSBC offers a better value.
Bottom Line
If you are looking for a bank with a good savings account, it is hard to find one that is better than HSBC's Direct Savings option. Most accounts that offer high yields require a larger deposit. Since the bank has limited branches and ATMs in the United States, HSBC is better for people who do most of their banking online and rely less on ATMs. If you travel back and forth internationally, it may be a good choice for you because of its international banking options. If you travel a lot and bank internationally with an Advance or Premier account, this bank may be especially valuable to you. When you are a high-level member, you have access to personalized services, ATM fee rebates, lower mortgage rates and enhanced travel perks with HSBC's top credit cards. Also, HSBC is a good choice if you are looking for a one-stop place for investments, life insurance, retirement planning, personal banking, credit accounts and a long-term relationship with a big banking institution. It is also a good choice for corporate banking because of its extensive services and features.