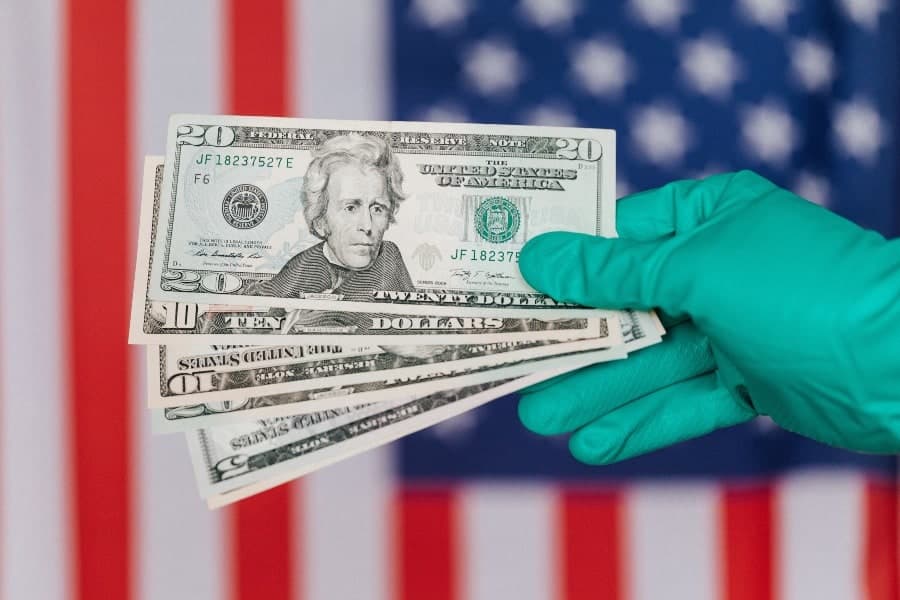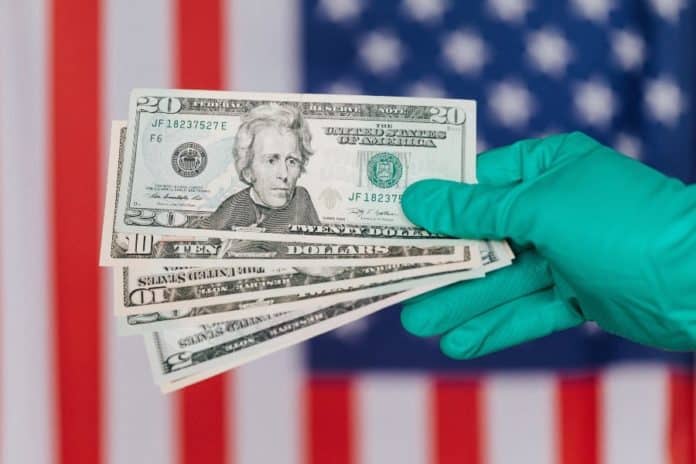 Everyone loves convenience, which is precisely what most retailers offer you in this era. Many convenience stores have made it easy for you to shop and do your bank transactions in one location by giving you cashback.
Cashback is a financial transaction whereby your preferred cash amount is added to your good's purchase price when using a debit card.
When the transaction is complete, you receive the cash. This saves customers the trouble of going to banks. Furthermore, you get to avoid extra fees associated with bank withdrawals.
If you shop at discount stores often, you might discover they offer cashback. In case you are wondering if the one-stop shop, Family Dollar, does cashback, then you are yet to find out.
Does Family Dollar do cashback?
Yes, Family Dollar store offers cashback for all purchases you make with a debit card. There is a maximum amount for cashback for each transaction at Family Dollar, and it is $50. Three cashback options are allowed in the store: $10, $25, or $50.
At Family Dollar, there is a fee that accompanies cashback. The fee ranges from $1 for $10, $1.25 for $25 and $1.50 for $50. Cashback is affordable compared to banks and ATMs, which charge $4 per transaction.
The best thing about cashback at the Family dollar is that there is no minimum purchase. You can divide your shopping into batches and check out separately to increase your cash back limit. By so doing, you will receive a cashback with each transaction.
Steps To Follow To Get A Cashback At Family Dollar
To get cash back at Family dollar, you need to purchase an item from the store and pay using a debit card. The steps you follow in order to get a cashback are easy, and anyone can try.
Go to the check-out counter after getting an item of choice.

Insert your debit card at the point of the sales device and enter your PIN.

Choose your purchases to be processed as debit. If you choose credit, then you don't stand a chance to get cashback.

Enter "Yes" when asked if you want cashback.

Choose the cashback amount you want to receive.

Once the transaction is over, you pay for the purchase.

Get a receipt and your cashback amount.
Places That Give You Cashback With A Debit Card
Borrowing money from friends is usually annoying. The thought of incurring extra fees at the ATM doesn't help either.
Hence, it would be best to memorize these names of places that give you cashback other than Family Dollar.
1. Grocery stores
Instead of using a credit card or cash to pay for goods at a grocery store, a debit card is preferred, especially if you want a cashback. Grocery stores like Albertsons, Aldi, and Food Lion give you cashback when you need it.
Getting cashback from the grocery stores allows you to get cash and saves money. All you have to do is withdraw from your checking account when paying for goods bought.
2. Gas stations
Other than grocery stores, gas stations also give cashback. It's easier to get cash from a gas station when taking errands or in a hurry. This is because gas stations are located in so many places.
They are many advantages of getting cash back at the gas station. The main benefit is that gas stations don't charge fees to get cashback.
However, the maximum withdrawal amount is lesser compared to other stores. Gas stations that give cashback are; BP, Shell, 7-Eleven, Chevron, Ampm, and Marathon, just to mention a few.
3. Department stores
Other than gas stations and grocery stores, some department stores also give cashback fee-free.
With department stores, they consider the minimum purchase requirement. Departmental stores that give you cash back on a debit card are Target, Walmart, Costco, Walgreens, and Rite Aid.
Stores That You Give The Most Cash Backs
The cashback limit varies from one store to another. Which Family Dollar gives you a limit of $10, other stores give you a higher limit. The stores that give the most cash back are;
Kroger
For debit card transactions, Kroger gives you a $300 limit. When you have $100 cashback, the fee charged is $0.50. For $100.01 to $300, the fee is $3.50.
Kroger allows cashback on some credit cards and personal checks. The cashback limit on Discover Credit is $120, and for checks, only $20.
Albertsons
This store gives cashback for Discover Credit transactions and debit cards only. The limit for debit card transactions varies from $100 to $300, and for Discover credit,$120.
Cashback rules and regulations differ for all Albertson stores. You should check with your local Albertson before making a withdrawal.
Fred Meyer
Fred Meyer gives you a cashback limit of $300 for debit card transactions. For $100 transactions or less, the fee charged is $0.50. For cashback between $100.01 and $300, the fee is $3.50
Shoppers Food Warehouse
This store only gives cash back for debit card transactions. For personal checks and credit cards, there is no cashback.
The maximum cashback you can get at Shoppers Food Warehouse is $300 at the register. For self-check-out, the cashback limit is $100.
Food Lion
Food Lions gives cash back for debit card transactions, personal checks, and the EBT card. You get a maximum cashback of $200 for debit cards and $50 for checks.
Food store has no minimum purchase limit; thus, you can get cashback without buying goods from the store.
When you purchase goods, you get a cashback limit of $200. Without purchase, you get a maximum cashback of 100$.
Safeway
Safeway gives cashback for Discover Credit and debit transactions at no extra fee. The maximum cashback amount at Safeway is $200. For personal checks, there is no cash back option.
Vons
Vons gives cashback for debit cards, Discover credit, and personal checks. For personal checks, the cashback maximum is $25. Debit card and Discover credit transactions allow you a maximum of $200.
ShopRite
ShopRite gives cashback on debit card transactions and Discover credit only. You get the maximum cashback amount of $200 and $120 for debit and Discover credit, respectively.
Save Mart Supermarkets
Depending on the store location, the cashback limit ranges from $200 to $300. Save Mart allows cash back for debit card transactions only.
Walmart
For debit card transactions, Walmart gives a maximum cashback of $100. Also, you can cash a check at Walmart in any amount. Check cashing fee depends on the check amount. For $1000, the check fee is $4. Between $1000 and $5000, the fee is $8.
Publix
At Publix, the maximum amount of cashback you get is $100. Publix gives cash back for debit cards and Discover Credit transactions. Publix does not require you to have a minimum purchase to receive cashback. In addition, there are no hidden fees associated with cashback.
Whole Foods
At Whole Foods, the minimum cashback is $1, while the maximum is $100. For all Whole Food stores, the cashback policy is consistent.
You must purchase goods in the store for you to request a cashback. However, there is no purchase limit in order to get cashback. Whole Foods give cashback only for debit card transactions.
Mariano's
This supermarket offers you a maximum cashback of $100 for debit cards and Discover Credit transactions.
The fee for receiving cashback is $1. However, terms and conditions govern the cashback policy. For example, when using coupons, there is no cashback.
Here Is Why You Should And Shouldn't Use Debit Card To Get Cashback
Before you make getting cash back with a debit card a habit, it is crucial to know the benefits and disadvantages.
Pros
The process of receiving cashback is easy and quick.

You get cash instantly.

There is no cashback fee at some stores, and it is small for those with a fee.

Cashbacks save you a visit to the ATM or bank.
Cons
Most stores require you to purchase goods in order to get a cashback.

A minimum purchase amount may be necessary to get cashback.

Some merchants charge extra fees for cashback.

There are cash withdrawal amount limits.
Conclusion
It is common to receive cash back at the Family Dollar store, grocery stores, gas stations, and pharmacies. Cash backs are beneficial to both customers and retail stores. They improve the customers' experience and foster loyalty. Sales might also go up for stores that require a minimum purchase.
Getting cash back at the Family Dollar store is quick and convenient. Compared to banks, the fee charged for receiving cashback is lower. The limit cashback amount is relatively small, and you may have to access a bank if you need a large number of funds.
Getting cash back at stores is a brilliant idea if you require cash instantly. However, before you make a habit of buying things unnecessarily to get cashback, consider the cons and pros.