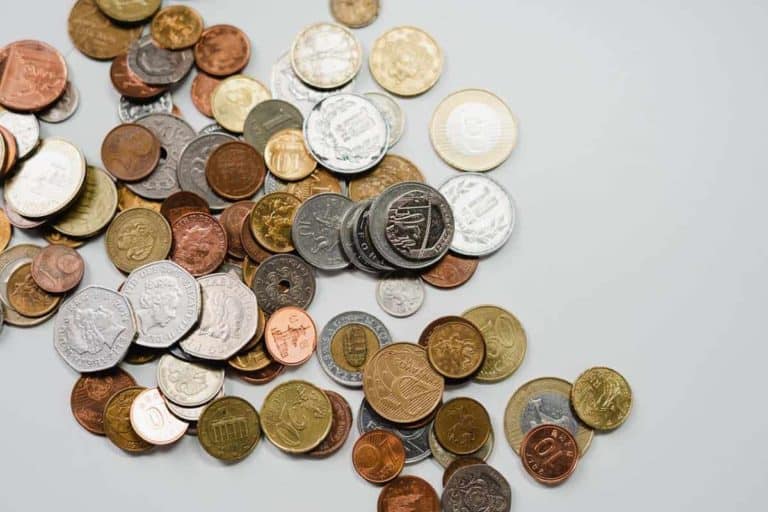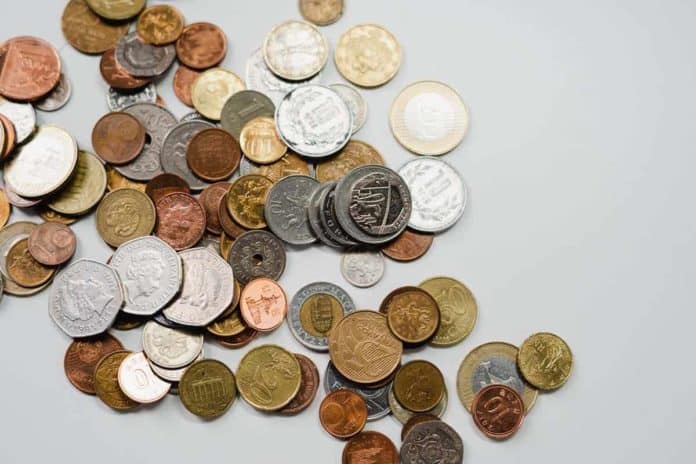 "Hobby of Kings" is a nickname often associated with coin collecting and it's said that the earliest coin collector is the Roman Emperor Caesar Augustus, who collected coins and currencies from foreign lands. Coins collections in ancient times were given as presents to rulers and even as a token for trade agreements. Popes, royal family members, and emperors were also among the notable coin collectors.
If you're an avid coin collector looking to add a piece to your collection or if you're planning to get some coins to give as a gift to a loved one, here's what you need to know before you buy coins online:
A Brief History Of Coin Collecting
Coin collecting is also known as numismatics. In a broader sense, numismatics is defined as the scientific study of money and its usage throughout history. However, it's not just confined to collecting coins as it also includes collecting paper currency, bank notes, token, bullion rounds and medals. Collecting coins, coin-like memorabilia, and currency notes are also considered as numismatics.
Numismatics is not only confined to the history of money, as coin collecting can also include collecting modern-day coinage and paper bills. Numismatics also has specialized fields such as Exonumia, Notaphily, and Scripophily.
Exonumia is the study of tokens, medals and other commemorative mementos such as World War II commemorative medals.
Notaphily is the study of paper and bank notes issued by public banking institutions and national governments.
Scripophily refers to the study of stocks and bonds which are prized for their historical significance and classic engravings.
More Than A Hobby
Coin collecting has come a long way from being a prized pursuit of popes and nobles as it has made its comeback as a hobby, thanks to increasing education and appreciation for rare and old coins. Coins are now regarded as historical pieces, and the intricacies in their design make them profound works of art. Coins minted during a certain period reflect the art of that time and they provide glimpses of history in their layout. Rare coins are not only confined to the limited or flawless coins, as there are collections featuring coins that have errors in their mint or even in the engraved design.
Numismatics not only has a recreational aspect, but an economic value as well. The current situation of the gold and silver market has transformed coin collecting from being just a hobby into becoming an investment asset. Rare coins are deemed very valuable and many are eyeing coin collecting as a lucrative venture. As such, collecting coins often begins with a search in one's jar of change or a search in the attic for old coins and bills. Experts advise specializing on certain types of coins or focusing on a specific series to ensure a guided and inspired collection.
Coin Experts
Professional numismatics have also formed groups to promote coin collecting and other coin-like memorabilia and even share their knowledge to novices and budding collectors. They regularly publish their newsletters to keep everyone abreast with the latest in numismatics subjects and concerns. Nowadays, there are also established local coin clubs and associations that cater to specialized interests in coins across the globe. Collecting coins has become an educational tool to learn about history and even foreign countries. Aside from this, coin collecting has also become a profitable pastime and even a legacy that can be passed on to future generations.
Benefits Of Buying Coins Online
Expanding one's collection of rare coins and coin-like mementos is often completed with a visit to a brick-and-mortar coin shop and participation in local coin shows. One can also find a rare coin sold in an auction or by trading with a fellow collector. Beginner collectors not only benefit from additional items purchased from more experienced collectors but also gain further knowledge. Most of these interactions happen face to face, with collectors meeting together in coin shows and auctions.
However, the Internet has revolutionized coin collecting, buying, and selling. Collectors and dealers now post their selections online and provide buyers several advantages when it comes to product selection, convenience, and privacy. Here are some of the top benefits of buying coins online for the collector you know:
1. Ease and Convenience
Whether you're just beginning your coin collection or looking for an additional piece to complete a series, online coin stores now provide collectors with updated catalogs of the available coins for sale. When you're on the hunt for rare coins, you can easily search for a specific coin and locate websites that have it.
Plus, searching for coins is no longer confined to the operating hours of a local coin shop and to its display as one can search and find coins no matter where they are and what time of day it is as long as they're connected to the Internet. Compared to a local coin shop with limited coins at a given time, most online coin stores have a wider selection and a variety of products to cater to the needs of collectors and enthusiasts.
2. Price Comparison
Searching for coins for sale online is fun and it can also get exciting when you can compare prices from various sites. Compared to hopping from one local coin store to the next and taking notes on prices which can be time and cost consuming, browsing several sites at once gives you a decent idea regarding what's considered a fair price for any given coin. You can use this information to gauge the value of the coin and estimate its marketability, should you decide to invest on it as an addition to your collection.
Aside from comparing prices based on published rates, online coin stores also provide up-to-date current market value of coins to help prospective buyers make informed choices about their purchase.
3. Better Deals
Shopping for coins online can also guarantee lower prices as there are fewer overhead costs for online stores since they don't pay for rent, utilities, and labor when compared to maintaining a physical coin store. Online stores are also able to keep their prices competitive as they're able to offer volume-based pricing to their customers. Thus, you'll most likely find a better deal online or a deal comparable to those offered by local coin shops.
The contactless nature of online coin stores can also be an added benefit. Compared to facing impatient sales associates who may rush customers into bad deals, online coin stores boast of a better shopping experience that leads to competitive price deals as well. As such, coin collectors are assured of getting better deals when buying online.
4. Trust
One of the misconceptions about buying coins online is that it's prone to scams, deception, and fraud. Some even add that not being able to personally inspect the coin makes it a risky transaction. However, buying coins only from reputable vendors lessens such suspicions. You can look into online coin dealers and read customer feedback and reviews to ascertain their credibility. Aside from these, verified online coin stores often employ a grading process to indicate the condition of the coin and its flaws to provide the buyer with relevant information before they purchase.
5. Payment
Buying coins online comes with a variety of payment methods that are often quick and convenient. Some of these include personal checks, bank transfers, credit/debit card transactions, and PayPal. These payment modes take less time than waiting in line at a local coin shop, saving you considerable time and effort.
6. Privacy
The Internet also provides anonymity while you're browsing through online catalogs of available coins as compared to being singled out after a visit to a local coin shop or a trip to a local coin show or auction. In a sense, one's identity and interest towards gold and silver coins are protected when shopping for rare coins online because of contactless transactions and safety features embedded with secure payment methods.
Indeed, buying coins online has made coin collecting more accessible and more convenient with its wide array of available products as well as ready comparison of current market value and prices. Online purchases are also guaranteed safe and secure, enabling one to make coin collecting a considerable investment. However, there's a prevailing issue regarding the credibility of online coin stores and the veracity of their items.
Concerns About Buying Coins Online
Buying coins involves a great deal of scrutiny with regards to the quality of coins and the transaction itself. Often coins available for sale are presented in pictures and given grading details that form the basis of one's purchase. One argument against buying coins online is that coins need to be personally examined in order to ensure its authenticity. Some insist that a personal visit must be made to the collector in order to ascertain the condition of the coin.
Experts also insist that offline means of communication be established between the prospective buyer and the seller to be assured of a successful deal. Others also caution against buying coins online as some may end up as scams and result into the purchase of fraudulent coins. As much as possible, coin seekers are advised to establish personal contacts with the seller and stay away from online transactions. They're told to rely on local experts or a professional numismatic instead.
While these arguments have their merits, online coin stores and collectors that double as dealers can be as reputable as your local brick-and-mortar coin shop and its coin expert.
When it comes to counting coins, it is better to learn how the coin sorters accuracy works, which is extremely useful in keeping the coins counted and well-organized.
Tips For Buying Coins Online
The key to ensuring safe and successful online coin shopping is in looking for reputable coin collectors or sellers. Here are some tips you can use:
A quick search can churn out a list of verified online coin stores from which one can choose from. The key characteristics of a reputable coin dealer include experience, assets, and good reviews from previous buyers and a good standing with professional coin dealer associations such as PNG or the Professional Numismatics Guild. PNG also has an online coin dealer directory that you can check to see if your prospective seller is on the list.
Numismatic associations online can provide recommendations regarding respectable supplier and some even have customer reviews to prove their reputation. An example of this is the (PNG), an association of coin dealers that adhere to a strict code of coin collecting and dealership ethics.
Most online coin stores also offer chat or email support with regards to customer inquiries. Talk to the seller through these methods and assess their breadth of knowledge through their responses. Customer support systems can also be an advantage in case you have issues with your purchase.
If you're still in doubt, do further research on the prospective seller. Conduct your own research about the coin in question to be knowledgeable on the history and value of the item. It's also best to consult fellow coin collectors and even verify the dealer's standing with numismatic groups. The American Numismatic Association (ANA) is one of the leading authorities in this field and they can help you in your search for a reputable dealer and even give you professional advice.
Takeaway
As with any transaction online, security is of paramount importance. Coin collecting, especially when you're acquiring rare or gold and silver coins, are no exception and must be done after extensive research and proper caution. Use multiple websites to look for your desired coin, and assess its possible value based on prevailing prices and market value for gold or silver coins. The Internet has made it possible to cross check these, so you can easily choose stores based on their convenience and item availability. You can also seek the second opinion of experts, whether they're fellow collectors or industry experts.
Buying coins online can be a leap of faith for the skeptic collector who's tied to traditional means of obtaining pieces for their collection. However, it's quite beneficial to any collector who wishes to expand their collection, as it provides ease with acquisition and payment. A key note in making purchases is that it's best to deal with notable coin collectors and online coin stores so as not to fall prey to scrupulous websites or fake mints and coins.