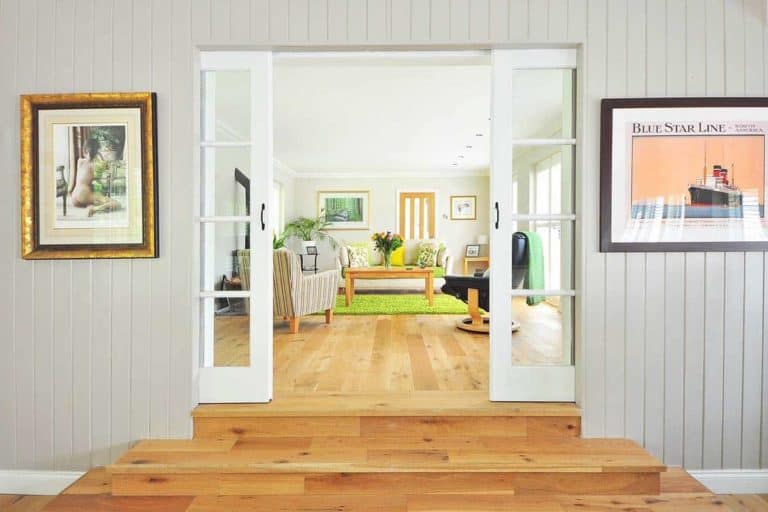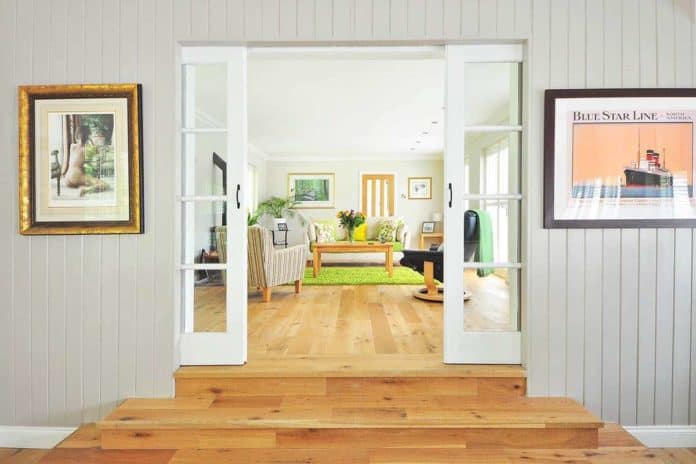 Selling a home is a huge decision. It's more complicated when you don't know what step to take.
No homeowner would like to sell a house below its market value when he or she can get more money. So, home value estimation is essential.
Whether you're a homeowner or potential home buyer, this home value estimation guide is for you.
Keep reading to learn more!
What Home Value Estimation Mean
Home value estimation involves finding out a house's worth at a specific period. It tells you the estimated value of the house in the property market.
The house value means how much you'll likely recoup after its sales. Home value estimation is also vital if you're planning to sell off your property.
Factors Influences Home Value
Several factors determine the value of a home. And knowing them can help you to influence your house's value before sales.
Below are some of the factors.
Parking space:
Parking space can significantly increase a house's value. The buyer may have a keen interest in a property with parking space.
Economic growth:
Not many factors can have as much impact on the property market as economic growth. When the economy grows, wages and employment grows.
In such an economy, people's purchasing power would increase, and you can expect more home buyers to flood the property market. Consequently, this will increase home prices.
Demand and supply:
The forces of demand and supply have a huge influence on the property market.
Here's how it works. If there're more homebuyers in the market competing for fewer houses, expect a rise in home prices.
Location:
Location is one of the biggest factors that can influencers a home's value. A home that's closer to a beach will cost more than another that isn't. In the same vein, a house that's closer to public transport, school, restaurants, and shops might cost more than one that isn't.
Many people like to live near their workplace. Most individuals also prefer to live where they can go out and have fun. The security status of the neighborhood can also influence a home's resale value.
Amenities and sizes:
The facilities a home has, including its size, can influence its value. A two-bedroom and four-bedroom apartments in the same location won't have the same market value. The latter would have a lower resale value.
Facilities can also influence a house's price. Examples include a swimming pool, garage, outdoor entertainment area, energy efficiency, and others. A home with any of these facilities will cost more than another without them. If you are looking to purchase a property with all such facilities in top cities, check out houses for sale in Los Angeles. The properties listed here offer all the required facilities that contribute to your luxurious home.
Renovation and repairs:
A property's renovation potentials can impact its resale value. These potentials include adding an extra story building, bedroom, master bedroom, swimming pool, outdoor entertainment area, garage, patio, and others.
When investors and homebuyers spot such properties, their interest may increase. A home with lesser repairs will also have a higher value. If you don't want to do a lot of repairs, a buyer may be incentivized with a home warranty contract included in their purchase instead.
Aesthetics:
In real estate, the first impression matters a great deal. Investors or home buyers are always very cautious. They'll evaluate everything about a home before making an offer.
So never take the outside appeal or aesthetics of a home you're planning to sell for granted. It can take away or add a couple of dollars to a home's value.
Home Value Estimation – How It Is Done
There are different ways to determine a home's value. However, keep in mind that such values are subjective. One homebuyer may accept a property's market value, while another won't.
Nevertheless, home value estimation is vital. It gives you a rough estimate of your home's resale value. With that, you can set your asking price.
Here's how to determine the value of a home;
1. An online home value estimation tool
There are several online home value estimation tools out there. Many of them are super easy and convenient. If you have a property you wish to sell, you can get a quick estimate using an online home appraisal tool.
How does the online home valuation tool work? First, keep in mind that you won't have a licensed appraiser stop by your house. Everything is done online. You hawve to provide the required information about the property for evaluation.
The online tool might also request personal information such as your name, email address, and contact. The valuer will send a report regarding your home's market value to your email.
These online home evaluation tools work with the information you provide. So, endeavor to provide accurate information about your property. You might also be required to give the house's postcode and number so that the valuer can locate the apartment.
Other information online home estimation tools may require is the property age, number of rooms, tenure, and property type. You may answer a few questions related to the property.
Note: Online valuation tools evaluate properties based on the information about the property and public data. You should also bear in mind that evaluations from these tools are just rough estimates. Treat them as mere guidelines.
How does an online home valuation tool calculate property value? The straightforward answer is an algorithm. That's how they produce a home's estimated value without anyone visiting the property in person. Instead, the valuers rely on comparative data to arrive at their estimates.
The comparative data used includes the value of previous homes sold within the same location as the property being estimated. Others include insight from a local estate agent and the value of properties listed for sale.
Advantages of online home value estimators
The majority of the online home estimation tools regularly update their databases, making them a wise choice for homeowners who wish to tweak their listing prices during the selling process.
Homebuyers can use online valuation tools to quickly check if a property's asking price is fair before making any commitment.
Most online home estimation tools are a breeze to use. Thus, even if you're not tech-savvy, you can use them.
Most online home estimators are entirely free to use.
They are super fast. Thus, you can get an estimated value of your home in no time.
An online valuation can be a beneficial reference tool for homebuyers. It will enable buyers to view the prices similar properties were sold in the postcodes of choice and compare with the one they wish to buy.
A handy tool for guidance.
The evaluations from top online home appraisal tools are sometimes closer to the ones given by estate agents after careful internal and external review of the property.
Disadvantages of online home value estimators
Online home value calculators don't consider some unique areas of your property, whether they appeal to the homebuyers or not.
Each online home valuation tool uses different algorithms to calculate home values. Hence, a property may have slightly different values from one tool to another.
Most of these tools skip details that can significantly influence a home's values, such as repairs or renovations.
Online Tools for home value estimation
There are several online home valuation tools out there. However, the home values from these tools are just mere estimates. So treat them as such. Your house's worth might be higher or lower.
Here are some of the online home evaluation tools to gain insight into your property's value.
Zillow is rated as one of the biggest online home estimation tools available. It helps you monitor your property value. Besides using Zillow for home value estimation, you can shop for properties in any area of choice.
Like Zillow, Redfin has become a famous online home valuation tool among homeowners and real estate enthusiasts. It lets you see listing information and images of the comp used to deduce your home value.
Several features make this online home valuation tool stand out. It's free and a breeze to use. Enter the property's address on this site, and you'll receive a wide array of details about your property, including its estimated price.
Here's a free online home value estimation tool from Chase bank, a renowned financial institution. You can visit the site and enter your state, home address, and zip code to know your home's estimated worth.
This online tool also lets you change your house information to achieve a more precise estimate.
This online tool won't only furnish you with home prices. You'll also learn about properties sold nearby, refinancing rates, and many more.
Trulia lets you learn about the average prices of homes in your location, including concrete details about your property. These include lot size, square footage, bedroom information, and more.
2. Analyze comparable properties
Over 56% of homeowners in the United States of America use comparable (comps) properties to determine the market value of their homes.
Analyzing comps is one way to have a rough idea about a home's market worth without paying an appraiser. But you need to use good judgment. Pick accurate comps.
Ideas on how to evaluate your comps:
Find sites with MLS listings – This should be your first step. The goal is to get recent prices of comparable properties that were sold in your location.
Search listing prices – Can't get enough recent home sales? No worries! Focus on listing prices of homes in your neighborhood. However, keep in mind that those might not be the final listing prices.
Use more comps – You shouldn't rely on a single comp to decide your home market value. Use at least 3 to 4 comps.
Note: There might be significant differences between your comps and home you are estimating, which will affect the property's market value. You need to account for those differences too.
For example, one of your comps may have a swimming pool, but your property doesn't. Now try to find out the value of that comp's pool and subtract it from your property's estimated value.
Not just a swimming pool. Your comp may possess other features that increased its market value. It could be a garage, or something else.
3. Get An Appraiser
When you apply for a bank loan to buy a house, the bank will request an appraisal. Failure to present it means your loan will not be granted.
Well, that's for the home buyer. However, a homeowner that plans to sell a house may also decide to hire an appraiser.
An appraiser provides a carefully researched estimate of the market value of a property. Being a professional who has a reputation to protect, a home value provided by an appraiser can end all skepticisms about a property's market worth.
How do appraisers work? First and foremost, appraisers aren't free. You have to pay for their services out of pocket. The amount you'll be paying depends on your residential area and apartment size.
An appraiser will physically visit the property and review comps that were recently sold or with pending sales.
A URAR (Uniform Residential Appraisal Report), a real estate appraisal form by Fannie Mae, is popularly used by most appraisers to determine home estimated values. It includes features that the appraiser needs to consider when evaluating the home.
Below are examples of such features;
Foundation type.
When the house was built.
Repairs or structural improvements made on the property.
Home appliances and conditions
The home's location
Whether the house boasts any facility such as swimming pool, fireplace, or deck.
In addition to these guidelines, the appraiser will consider the sale history of the property and what it would cost to have it built.
Advantages of hiring an appraiser
A professional home appraiser's evaluation would help to counteract any proposed buyer's low appraisal of your property.
The appraisal might open your eyes to some renovations or repairs you can make to increase the market value of your property.
A home buyer needs an appraisal to secure a bank loan for property acquisition.
Disadvantages of hiring an appraiser
You'll have to pay the appraiser out of pocket.
You might have difficulty finding a satisfactory listing price if the appraisal is below your home's expected value.
4. Use a realtor
Realtors have the techniques to determine home estimated value. They have access to useful information from diverse sources. Therefore, they can use the information at their disposal to arrive at the estimated market value of your property.
Realtors can do the following;
Perform on-site inspection, examining a property's interior and exterior features in detail, and identifying features that can affect a property's market value.
Review recent listings history or sales for properties that are just like yours.
Provide information about the current economic situation and how it might affect your property market value. Economic improvement may spur an increase in prices and vice versa.
Using this information, a realtor can provide an estimated market value of your property. You can then analyze the value provided and come up with a suitable asking price for your property.
Many realtors use the CMA (Comparative Market Analysis) to determine the market value of properties. The CMA takes into account information about the comps (comparable homes) in your location.
Conclusion
Many individuals view their homes as their biggest assets. They have worked hard to establish one for themselves. It's essential for every homeowner to have sound knowledge of the market value of their property. It is vital for those who wish to borrow, refinance, or sell up their property.