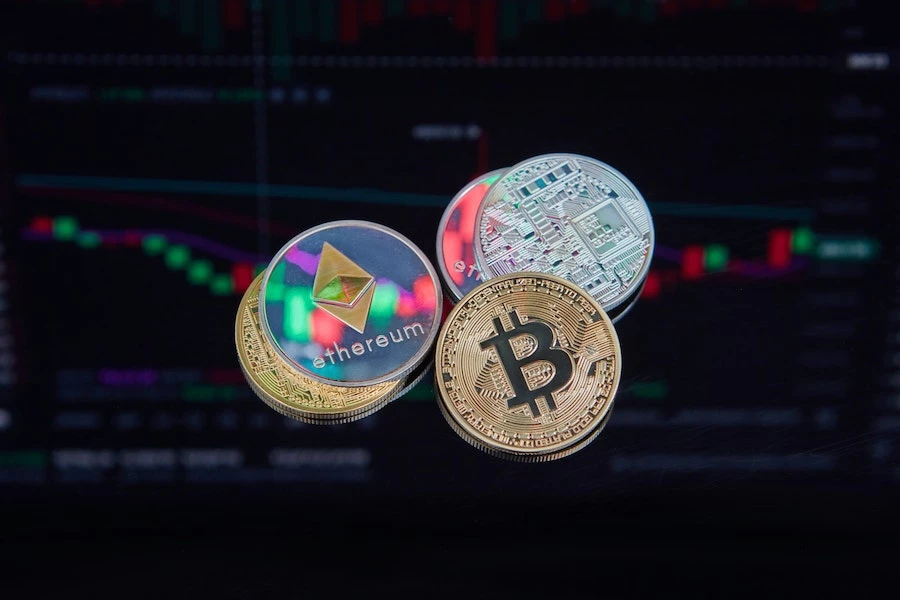 If you've been actively following the crypto industry, you might have encountered the term "Ethereum killer." It denotes a project that allegedly has the potential to overtake Ethereum's place as the most popular dApp platform. The two such projects that have often been regarded as Ethereum killers are Avalanche and Solana.
In the following article, we will compare AVAX vs SOL, the two tokens native to Avalanche and Solana, respectively. Moreover, we'll cover the two crypto protocols, including their goals, technologies, and more. Ultimately, this guide should help you decide which of the two should be your primary focus.
What Is Avalanche?
Avalanch is a direct rival to Ethereum, with AVAX being its native token. The platform uses smart contracts for a wide range of blockchain-based projects. Still, it prioritizes scalability and transaction processing speed, as it is a much faster option for sending and receiving digital coins than Ethereum. Reportedly, the platform can process up to 4,500 transactions per second, which makes it one of the fastest in the crypto sphere. 
The total number of AVAX is capped at 720 million. However, the rate at which new AVAX are minted depends on the owners of this cryptocurrency, who are given an option to vote on this and many other things regarding governing this platform.
Moreover, AVAX uses the burning mechanism, with transaction fees burned after every transaction, to make the coin scarcer with time and secure its value.
The platform uses a unique consensus mechanism called the Snow protocol, built by the Avalanche team only for this platform. The main features of Avalanche: 
It's fast, processing thousands of TPS.

There's a detailed rewards structure to incentivize AVAX owners to participate.

It can support numerous of blockchain-based projects.
What Is Solana?
Solana is another "Ethereum killer," meaning it offers a platform for building decentralized apps and executing smart contracts. Solana uses a one-of-a-kind consensus mechanism based on proof-of-stake but improved with proof-of-history, based on hashed timestamps for verifying transactions. SOL is the native token of the network. It can be used for staking to help the protocol while earning rewards in the process.
There's no maximum cap on how many SOL can be minted, and the total supply is likely to increase over time.
If Avalanche doesn't seem like an excellent fit to compare Solana to, you can see how Solana compares to other similar projects on our SOL vs LUNA overview page.
The main features of Solana:
It's fast, as the block times are around 400 milliseconds.

It's decentralized while ensuring that data remains censorship-resistant and secure.

It's scalable, as it can handle thousands of transactions per second at low fees.
Avalanche vs Solana: Comparing Key Characteristics
Let's check out the main differences between Avalanche and Solana's tokens and features.
| | | |
| --- | --- | --- |
| | AVAX | SOL |
| Consensus mechanism | Snow | Proof of History |
| TPS | 4,500 TPS | 50,000 TPS |
| Transaction fees | Between 75 nAVAX (gwei) and 225 nAVAX (gwei) | 0.000001 SOL |
| Number of validators | 1,200+ | 3,400+ |
| Staking rewards | 11% APY on staked AVAX | Around 6% APY on staked SOL |
| Market cap | $3.6 billion (as of 23 Dec, 2022) | $4.3 billion (as of 23 Dec, 2022) |
As you can see, both options are similar yet unique, given that both use proprietary consensus mechanisms.
And The Winner Is
Solana is currently the 16th largest crypto project based on its overall market cap, while Avalanche is 18th. Therefore, the two are very close competitors, given that they operate similarly and are both considered Ethereum killers. 
So, which one is the winner? At the moment, it's safe to say that Solana is slightly more popular than Avalanche, but that may change in the future, given how fast-changing the crypto industry is. Therefore, we'd go for Solana as the winner but would advise you to follow the news closely and do your research before making any decisions, especially regarding trading and buying SOL and AVAX.