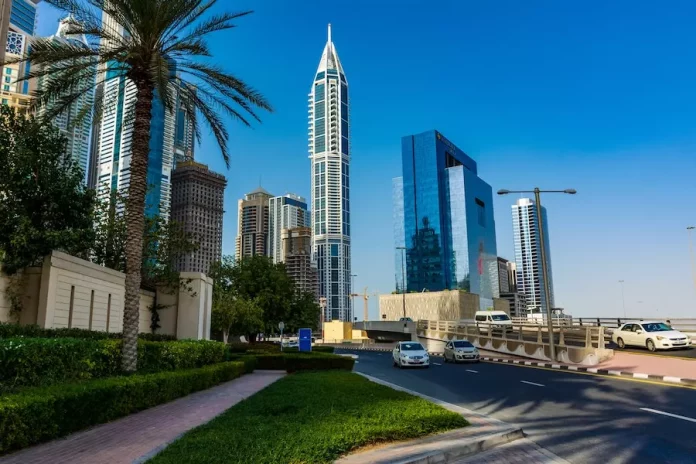 Apartments In Dubai
Foreigners can buy properties listed in prices apartments in Dubai Hills in installments with a down payment. Mortgages and installments may be combined, and even if an installment is not yet paid back, you may still be eligible for an Emirates residency visa. Information about the majority of these flats may be found at Emirates.Estate.
Cost Of Apartments
Real estate in this opulent city of luxury is expensive, as Dubai is consistently listed among exquisite cities in the world. A luxury lifestyle unparalleled anyplace else in the world is well renowned for the city. All real estate experts agree that now is the ideal time to purchase a home in Dubai since prices will continue to rise until 2023–2024. Regarding the price of purchasing a home in Dubai, it continues to be among the most fascinating due to the unrivaled property values in the Emirate when compared to certain other cities around the globe.
In October 2021, the average housing price increased to AED 1,235 per square foot from AED 1,021 per square foot in January of the same year. However, the location of a property affects its price.
A typical apartment in Dubai Properties' DAMAC HILLS residential neighborhood, for instance, costs AED 500,000.
The good news is that 10% down payments are allowed for property purchases made over time. Two types of installments, which differ in the sum of the first installment (front payments) and the timing of the payments, are most frequently seen in the Dubai market:
The practice of rent-to-own 

50–70% of the cost is distributed according to the payment schedule during the construction process, and the remaining amount is only after the housing is put into operation. 
Installments Are Easy To Arrange, And Payments Are Protected By The Regulator
Each developer in Dubai will provide installment alternatives, though payment schedules may vary between projects. The investor only needs to agree on a method of payment and choose a deadline; the developer's agent will prepare all the paperwork.
Investor payments are protected by banks and regulations. Developers can only utilize banks that have been approved by the Dubai Land Department when applying for installment loans. Banks never transfer money to a developer's account before first checking that the object is ready with the appropriate regulatory bodies.
Even if you buy property in installments, you are entitled to apply for a three-year resident visa of the Emirates – a status similar to a residence permit. To apply, three conditions must be met:
at least 205 thousand US dollars for real estate has already been paid;

payments made are at least 50% of the value of the object.

object must be put into operation.
When applying for a resident visa, additional documents will be required, they can be prepared by representatives of the developer. 
How You Can Save If Installments Can't Work
You may decide to save money instead of going ahead to purchase because the available installment plans might not be fully advantageous for you. Here are some strategies for saving money if you're one of the purchasers who thinks they won't ever be able to purchase a home because they can't afford a 10% down payment.
Setting a budget is the first step in the saving process. Make sure you are aware of your monthly income and, if your spouse or partner will also be helping with the down payment, add income from them as well. If it looks bad, you might want to think about shrinking. When you downsize, you spend only what is absolutely required and put the rest aside to save for the new location you want to move into.
Then, make sure you wipe off harmful behaviors like buying on impulse and ordering takeout completely. You may go one step farther and look into other work opportunities. Even though it might not seem conceivable at the time, changing professions and earning a higher salary can help you save money for a down payment.
It certainly goes without saying, but avoid splurging on luxury items like travel. Discovering a new place may be a great adventure. Unfortunately, it's frequently also a costly one. A $4,500 vacation budget for a family of four is a sizable sum of money. Instead of taking a vacation away from your city, think about saving that money for a down payment.
Renting out a spare space or parking space is another choice you have. You get to decide when and who uses your space when using services like Airbnb. You can pre-approve dates and visitors and only let people use your extra room when it's convenient for them. If you reside in a city where parking is scarce, you might want to think about renting out any of your designated spaces. This might be a fantastic way to earn additional money on the weekends if you live in a city or other crowded region.
Finally, understand that asking for assistance is never a sign of weakness, especially when you're putting money aside for something as significant as a down payment on a home. Home buyers are using websites and applications to crowdsource their down payments at an increasing rate. You might want to suggest that family members and friends give money instead of gifts on holidays and other special occasions. It's becoming more typical to do this during occasions like weddings and baby showers. While doing all of this, make sure to automate your saves, this will allow you to track your progress while automatically monitoring your savings.
Dubai is a great city to invest or live in. Make sure to check it out!