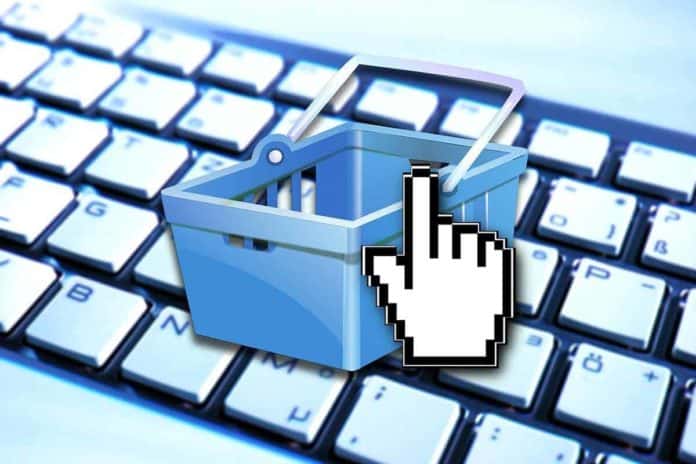 Investing in the stock market in this current economic climate is a tough decision for investors.  
The COVID-19 pandemic is hitting hard on businesses, creating panic and uncertainty that is battering equities. 
But then, there're stocks worth buying despite the falling stock market. These are stocks from businesses with impressive growth potentials and financial profiles. And the returns from such stocks could be electrifying. 
So if you're thinking of investing in the stock market and have less than $2000 to spare, this post will be of great benefit to you. 
Stock Market Crash

Or

Correction

–

Is It Good

Or

Bad

?
A stock market crash happens when the market index (S&P 500, NASDAQ, Dow Jones Industrial Average) drops massively in a single day or a couple of days. 
A stock market correction is different from a crash. It's a decline recorded in the stock market, which is higher than 10 percent but less than 20 percent. Furthermore, a crash is more sudden than a correction.
The truth of the matter is no stock investor wishes to experience a crash. Crashes tend to happen suddenly, violently, and unexpectedly. And they are more dangerous. 
However, a falling stock market isn't the end of the road for any serious investor. It could even be the best time to put your money to work. 
The beautiful part is that you can own a piece of your dream company for a discount price. 
Is The Stock Market Only For The Rich?
You don't have to be a millionaire to invest in the stock market, although the higher your investment, the larger the returns. 
If you want to dive into the stock market, Jeff Clark is one of the gurus you should consider talking to. You need professionals like these with proven track records and successes in the stock market to guide you. 
Investments involving the stock market can be very dicey, but you can make an informed decision with the right information.
The bottom line is you can invest as little as $2000 or less in stocks and own a piece of a high-quality and innovative firm.
Therefore, if you have some cash at hand that isn't for emergencies or bills, investing in stock could be the best decision you will ever make this year. 
So without mincing words, here are two stocks you should consider in the declining stock market. 
The E-commerce Stocks 
The COVID-19 pandemic is harming diverse sectors' growth. But the reverse is the case for the e-commerce sector. Companies like Shopify, an e-commerce platform, have been smiling to the bank since the global pandemic struck. 
Before the global pandemic, people patronized e-commerce businesses, owing to their conveniences. But since the novel virus' outbreak, e-commerce usage has automatically become a necessity. 
The COVID-19 pandemic changed how many companies operate, including how and who consumers purchase products from. 
However, it's only common that online shopping won't remain a necessity forever. But as people continue to remain indoors for safety reasons, they may likely form new online buying habits. And this might stimulate the increase in fortunes of the growing e-commerce stock. 
Shopify's growth in this COVID-19 era has been massive. The cloud-based e-commerce platform, as of the time of writing, powers over a million businesses, across 175 countries.
What makes investing in the Shopify stock (NYSE: SHOP) worthwhile is its growth prospects. In the second quarter of the COVID-19 pandemic, Shopify recorded a massive 71 percent increase in the number of new stores created. Its gross merchandising volume rose to 119 percent, which was way higher than the previous quarter.
The platform is witnessing a surge in account opening, which translates to more business and revenue. There is also an uptick in usage by brand names and large businesses. 
Shopify is trusted by big brands such as Tesla, Nestle, Red Bull, and GE.
If Shopify continues to attract more customers, which might be the case, Wall Street foresees a revenue growth from $1.58 billion generated in the year 2019 to a whopping $17.95 billion by 2024. 
So, investing in e-commerce stock could be a good decision. And if you're seeking a growth-oriented e-commerce company whose stocks might bring electrifying returns, Shopify is a wise choice. 
The Utility Stocks 
The COVID-19 pandemic and events across the globe have demonstrated how crucial electricity is. They made the world realize that power is almost as important as shelter and food. Even in today's digital economy, power is crucial for businesses, regardless of size. 
So if you're thinking of investing in stocks, a utility stock could be worthwhile. The failing stock market also offers investors an opportunity to own a piece of their dream power company at a discount.
NextEra Energy is one of the few power companies, making investors see why buying the utility stock is worthwhile. The company has recorded massive success, owing to its innovativeness. It shifted focus from fossil fuel to renewable energy sources, a decision that is paying off. 
Though renewable energy projects' cost is on the high side, NextEra has benefited immensely from lower lending rates and that renewable energy sources' power generation costs are way cheaper. 
As of the time of writing, no United States' utility generates more wind and solar capacity than NextEra Energy. NextEra has made a name for itself in the renewable energy niche.
NextEra Energy's mode of utility operations is another reason investors value the company's stock. State-run energy commissions manage the firm's electricity generation business. And it's a reason for the company's transparency. 
The only bottleneck is that NextEra Energy doesn't have the power to increase electricity tariffs whenever it pleases. But being regulated exempts it from unpredictable and volatile wholesale electricity pricing. 
The dividend paid and total returns make buying NextEra's stock more appealing. So, if you have an opportunity to purchase a utility stock, consider NextEra Energy (NYSE: NEE).
Final Note:
Stock investments are sometimes dicey. Only experienced brokers or investors can make informed investment decisions. And ensure you are ready to part with the cash at hand for quite a long time. Don't invest money you might need for an emergency or bill later.