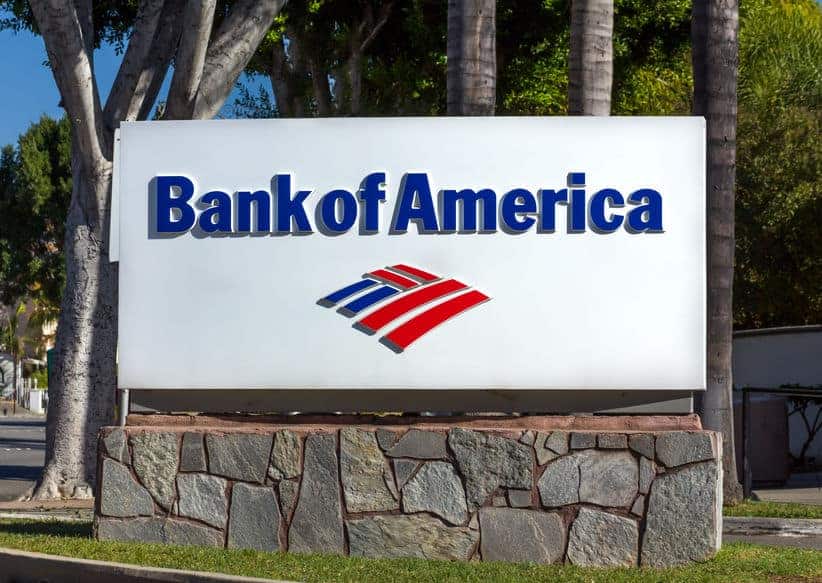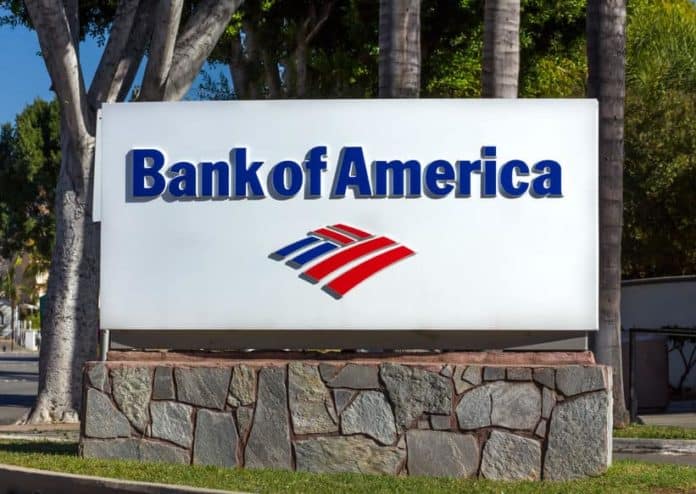 Headquartered in North Carolina, Bank of America is one of the country's top two largest banking institutions. The multi-national financial institution also has major hubs in Hong Kong, New York, Toronto and Minnesota. When BankAmerica was acquired by NationsBank in 1998, Bank of America was officially formed. The bank is referred to as one of the Big Four in the United States. Most of Bank of America's services are related to investment banking, wealth management and commercial banking. Before you consider investments, loans, business accounts or personal accounts with Bank of America, it is important to know more about the institution.
Table of Contents
How big is Bank of America?
Of all the bank deposits in America, more than 10% are completed at Bank of America locations. Although it is a product of mergers and acquisitions of multiple branches, it maintains the same reputation for servicing the middle class with more banking choices. This is one of the reasons why it has such a large market share. In 2018, the bank's market capitalization was $313.5 billion, which made it one of the largest companies in the world. In the United States, it ranks sixth on the list of the nation's largest companies. If you are looking for a sizable and stable financial institution, Bank of America may be the right choice for you.
Revenue
For the quarter that ended on June 30, 2019, Bank of America's revenue was $29.1 billion, which represented an increase of more than 7% from the same period in 2017. Its growth during the 12 months leading up to that date was more than 10%. In 2018, Bank of America's annual revenue was $110.6 billion, which was an increase of 10.29% from the previous year's annual revenue. During 2018, Bank of America maintained a profit margin close to 30%. This is part of what makes it attractive to many investors.
Assets
In 2018, Bank of America's total assets were nearly $2.36 trillion. During the last several years, the bank's annual asset increase held a steady growth pattern. The bank averaged an asset growth rate of 2.4% between 2015 and 2018.
Employees
One of the reasons why some employees applaud Bank of America is because of its wage policy. In May of 2019, it raised its minimum hourly wage to $17. The company also expressed its desire to raise its minimum hourly wage to $20 in 2021. According to Bank of America, it had a total of 204,489 employees in 2018. More than 170,000 jobs are held in the United States. More than 25,000 jobs are held in Asia. In Europe, the company employs more than 7,500 people. It staffs over 800 people throughout Latin America. More than 53% of the bank's American workforce is comprised of women. If you are looking for a bank that values diversity in its hiring practices, Bank of America is committed to this.
Branches
According to a CNN report, Bank of America had more than 4,500 locations in 2017. That number dropped to a little over 4,400 during 2018. Its number of branches has decreased by nearly 30% since 2008. However, the bank is not doing poorly, downsizing its operations or losing market share. Most of the branch closings were due to the growth of online banking. With Bank of America's mobile app, the need for visits to brick-and-mortar branches has been greatly reduced. Bank of America's mobile banking user volume increased by 11% during the period between 2017 and 2018.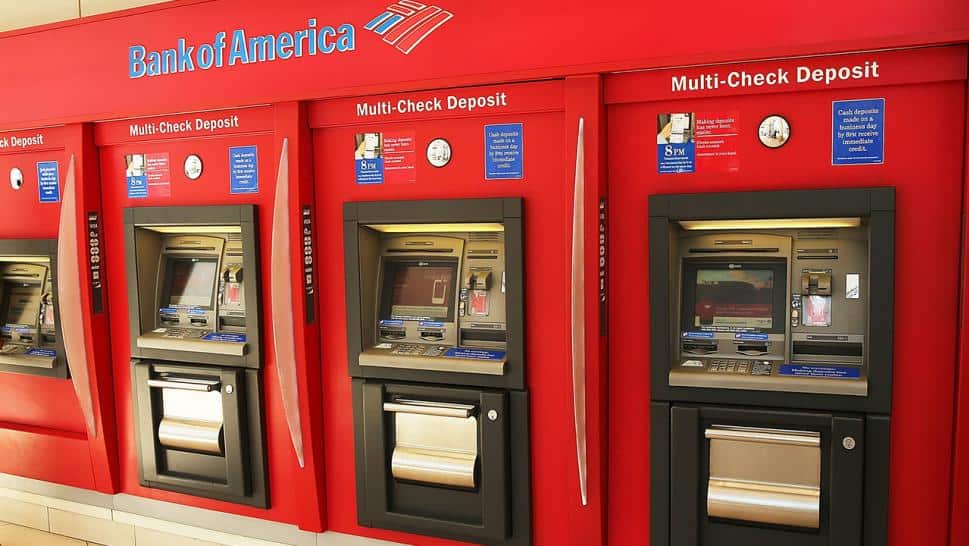 ATM Network
In 2018, Bank of America had approximately 15,900 ATMs. As mobile banking continues to grow in popularity, its ATM numbers may drop. A news report about the bank's ATMs unveiled a new type of machine. The Extreme ATM, which is also called an XTM, has a larger and clearer monitor. If you are a customer, one security improvement that you may like is the limited data display. Your information is only on the bottom one-third of the screen. Also, there is a rear-view video feed to help you see what is happening behind you, and the machines give you access to tutorials and other helpful information. Bank of America plans to have well over 100 XTMs in operation soon.
Finding a Bank of America Near You
Most of the Bank of America financial centers and ATMs are close to urban areas. In South Dakota, North Dakota, Montana, Wyoming and a few other states, there are no financial centers. If you want to open an account at a bank branch, the easiest way to find the nearest financial center is to use the Bank of America locator tool. On the upper left side of the page, simply enter your postal code. The search tool will show you the closest locations in the form of a list. On the list, there are both ATMs and financial centers. You can see the distance that each one is from you. For financial centers, you will see the hours of operation. Most ATMs are available 24/7. If there are no locations within 100 miles, the search feature will display a message that tells you that.
Bank of America Online Banking
Most people who use Bank of America's online banking system rate it highly. The bank has been adding features to Bankofamerica.com for the last several years. Many people use it to look up statements, monitor transactions or pay bills.
Features
With the online banking system, you can perform the following safety tasks:
Lock or unlock your debit card.

Set up customized security alerts.

Verify that your card is with you.

Replace a lost, damaged or stolen card.

Many customers like that there are alerts, which you choose to set up. They can be sent to a verified phone or email account. Also, many people like that there is a security center with important and helpful online banking safety information.
There are several features that customers appreciate and review positively. For financial activities, these are some of the features that you may appreciate:
Create a budget based on spending habits.

Check your balance.

Enroll in exclusive discount programs.

Use your credit card rewards.

Perform a balance transfer.

Sign up for paperless communications.

Sign up for direct deposit.

Set up online bill payments.

Update your contact information.

Schedule an appointment at a financial center.

Send or receive funds through Zelle.

If you are a credit card customer, you can also enroll in a free program to check your FICO score whenever you wish. You can also set and track financial goals. The deals that you can enroll in with your debit card are called BankAmeriDeals. They are usually with local merchants or franchises. They are free to use, and you simply click a button to add them to your card. If you make a qualifying purchase, you receive a cashback reward. For example, if a restaurant offers you a 10% cashback deal on a purchase of $50 or more, Bank of America will give you a 10% credit to your account on an upcoming cycle.
Convenience
The online banking features for balance transfers and money transfers save you a trip to a local branch. Another feature that is rated highly for convenience is the system for paying bills. You can add the recipients for car payments, mortgage payments, utility payments and more. This saves you from having to log into different accounts or mail checks. Also, you can check your balance without having to make a phone call or drive to a nearby ATM.
Technology
Bank of America uses advanced technologies for security and transactions. It spends about $3 billion each year on technology development. This is nearly double the amount that it spent just five years ago, which shows that the bank is dedicated to staying competitive. During the past several years, the bank made advancements that transformed its online banking interface. It now offers a streamlined platform that is designed to maximize user satisfaction, and it added more high-tech features. In June, the CTO for Bank of America said that it was finishing a multi-year cloud project that has saved the bank billions of dollars. Also, he said that it has greatly improved customer experience. The company was able to save money by transitioning much of its workload to the cloud. If you are looking for a bank that is committed to advancing technology and offering customer-centered innovation, Bank of America prioritizes both of those issues.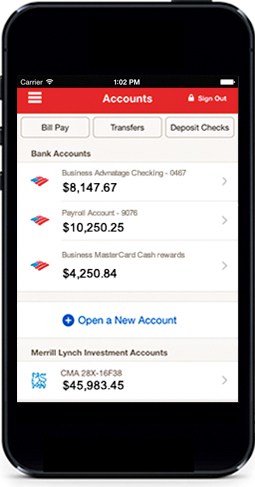 Bank of America Mobile Banking
In 2007, Bank of America announced its plans to release a mobile banking option. Since then, it has been updating and improving its mobile app. The current app offers many more features. The mobile banking app is free to use and free to download. The bank's mobile app is compatible with Windows phones, iPhones and Android phones. You can also download it on most types of tablets. It is certified with the J.D. Power program.
You can use the app to perform the same functions that you would if you were using the online banking system on your computer. However, it offers additional benefits. The mobile banking app is especially preferred among people who accept a lot of checks. For example, you cannot deposit checks when you use the system on a desktop computer. If you use it on your smartphone, you can take photos of the front and back sides of a check to deposit it. If your account has been open for more than 90 days, you can deposit up to $10,000 monthly with the mobile app. Although the monthly deposit limit for new accounts has changed a few times, it is about one-third of the regular limit. If you need to deposit more than that, you must visit an ATM or a bank branch. These are the top three benefits of the mobile app that customers rate highly:
If you have a data connection, you can deposit a check from anywhere.

You can make payments with a digital wallet.

On compatible Apple or Android devices, you can set up FaceID or TouchID.

There are different rules and limits for mobile deposits that are made by small businesses. For a small monthly fee, Bank of America offers a more comprehensive remote mobile deposit program.
Bank of America CashPay
The Bank of America CashPay program is an alternative to direct deposit. It is a deposit account that lets you spend your payroll checks with a card that is linked to the account. This is not the same as a checking account. The CashPay card may be right for you if you do not want a regular checking account or a credit card. Most of the customers who recommend this card are people who normally cash their paychecks at nondepository businesses on payday. The CashPay card is considered a prepaid card. These are the benefits that come with it:
You can usually access your funds the same morning that your employer deposits funds.

It is accepted wherever Visa and debit cards are accepted.

There are no in-network ATM withdrawal fees.

There are no fees for loading funds to your card.

Since it is not a credit card, you will not be charged interest.

It is a more secure spending option than using cash.

It eliminates cashing fees that most nondepository merchants charge.

The only drawback that most users report is the monthly maintenance fee. It is a flat fee of just under $5, which is automatically deducted. However, if you do not qualify for a checking account fee waiver, this is considerably lower than the monthly maintenance fee for a standard Bank of America checking account. Overall, the CashPay program is a good choice if you want the security that a Visa card has to offer. It is also good if you do not want to deal with the risks of overdrafts, fees and the other potential expenses of a regular checking account.
Bank of America Financial Services
As a product of many financial institutions coming together over the years, Bank of America offers a wide array of financial products and services. You can find multiple options for investing, business banking, loans, personal checking and much more. If you have questions about types of accounts, the best way to learn about them and if they are right for you is to schedule an appointment at a branch near you. This is more efficient than walking into a bank lobby and waiting. These are some important considerations about the bank's major financial services.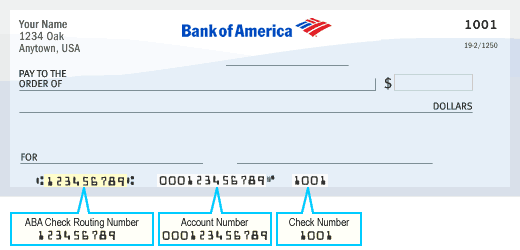 Checking Accounts
A checking account with this bank may be right for you if you want more features than a prepaid cash card, and it may be the right choice if you prefer to write paper checks. However, not all accounts use paper checks today. When you sign up for a regular checking account with Bank of America, there are three options.
Advantage SafeBalance is a paperless account. With this non-standard account, you do not use paper checks. Students and low-income individuals usually rate this account option higher. It is designed to help you stay within your balance and avoid overdraft charges. You can pay with Zelle, a debit card or online banking. If you do not qualify for a waiver, the monthly maintenance fee is just under $5.
Advantage Plus is a standard checking account. You can pay with paper checks, online banking, Zelle or a debit card. Each month, you are automatically charged a maintenance fee of $12. However, you will not be charged a fee if you make a qualifying direct deposit that is $250 or higher each month. You can also waive the fee if you enroll in Preferred Rewards or maintain a daily balance of $1,500 each cycle.
Advantage Relationship Banking is a premium checking account. If you meet the fee waiver requirements, this is the most optimal checking account choice. The standard monthly fee is $25. You can waive that by enrolling in Preferred Rewards. You can also waive it by maintaining a combined balance of $10,000 each cycle among linked accounts. You can earn interest on your balance, get fee waivers for other services and enjoy optional overdraft protection.
The Preferred Rewards program gives you reward options based on your combined account balances. There are three tiers, and you can see what your rewards may be with the scale tool on the Preferred Rewards page. If you are a student who is under the age of 24, you may qualify for a fee waiver on your checking account. With each type of checking account, you also have access to the online and mobile banking features.
Savings Accounts and CDs
If you want to put away some money for a down payment on a house or another major purchase, the savings account and CD options from Bank of America may be helpful. The Bank of America Rewards Savings account gives you multiple ways to maximize your earning potential. The Preferred Rewards program and the BankAmeriDeals program, which were explained in previous sections, are two options. These are the other two benefits that most customers rate highly.
The Tiered Savings program gives you more earning potential. As your balance grows, your interest rate may increase. This is helpful for long-term savings growth.
The Keep the Change program increases your deposits. This program is linked to your debit card. It rounds every purchase up to the next dollar. The remaining change is automatically deposited into your savings account. If you use your debit card a lot, this can be a great benefit.
If you maintain at least $500 in your account each cycle, there is no monthly maintenance fee. You can also waive the fee if you link an Advantage Relationship checking account to your savings account, and being a Preferred Rewards member exempts you from a maintenance fee. The maintenance fee is $8 each month. You may qualify for a waiver if you are a student under the age of 24. To open a savings account, you must deposit at least $100. You can make up to six withdrawals or transfers per month without a fee. If you make more than that, there is a $10 fee for each additional transaction.
Savings account interest rates are available on the site. They are subject to change. There are other options as well. IRAs, CDs and savings accounts for children are a few additional financial products that customers like. Aside from savings accounts, CDs are commonly chosen by customers who want to save money and watch it grow. With Bank of America CDs, you have two choices.
The Featured CD has a fixed rate. With this option, you do not have to make a long-term commitment, and your returns are predictable. There are competitive interest rates. To open an account, you must make a minimum deposit of $10,000.
The Standard Term CD is a flexible choice. You choose your term length, which can vary between 28 days and 10 years. The APY is based on your term and balance. There is only a $1,000 minimum deposit for this account.
There are a few things about Bank of America's CDs that may be considered disadvantages to some people. With both types of CD accounts, you cannot deposit additional funds until they have matured. Also, penalty fees apply for early withdrawals.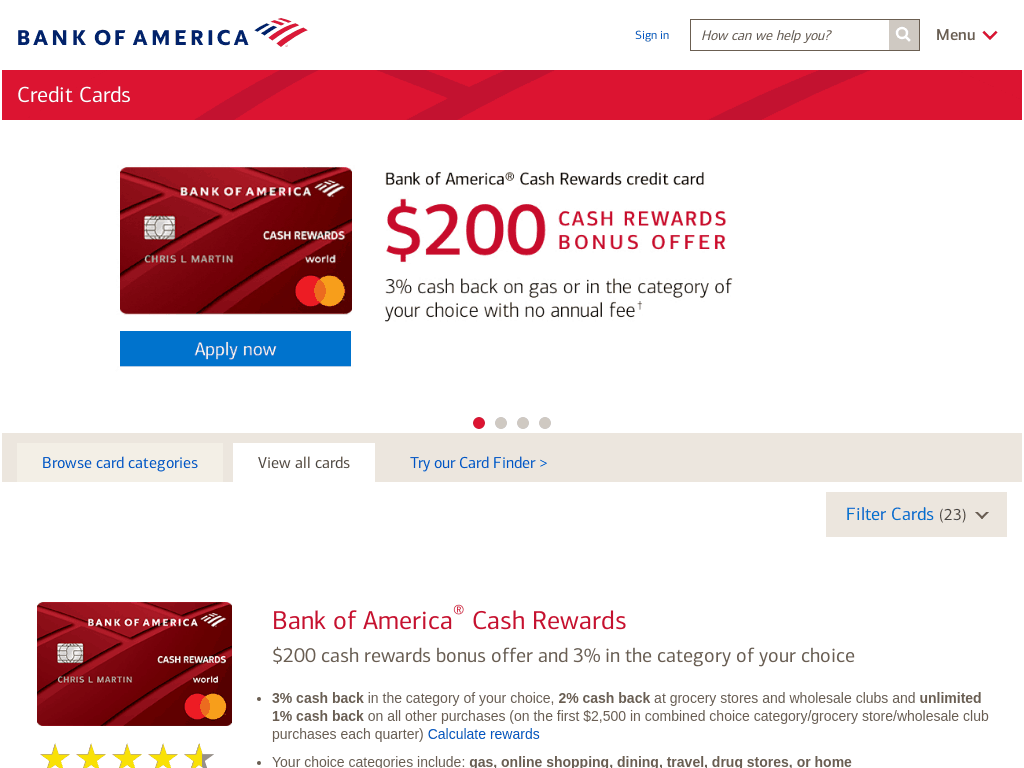 Credit Cards
If you are an existing customer, you may qualify for special promotional offers on Bank of America credit cards. For example, some people may be offered an introductory period with no interest or another special deal. There are four types of credit cards that you can apply for from Bank of America.
The BankAmericard account usually comes with a low introductory interest rate. The introductory rate is normally in effect for 18 months and applies to most purchases or balance transfers. One of the benefits of this card is that a penalty interest rate will not be applied if you make a payment late. There is no annual fee.
The Cash Rewards card gives you several ways to earn on your purchases. If you spend a certain amount within the first 90 days after you open an account, you may qualify for a bonus between 10% and 20% back. After that, your cashback rate may be 3% on your chosen purchase category. For most grocery purchases, you can earn 2% back. The standard rate for all other purchases is 1%. There is no annual fee, and your rewards do not expire.
The Travel Rewards card helps you earn credit toward qualifying travel arrangements. This card gives you generous bonus points when you spend the required amount to qualify. The amount must be spent within the first 90 days. For each dollar that you spend anywhere, you earn 1.5 points. Your points do not expire, and there are no blackout dates, booking fees or foreign transaction fees when you redeem points.
The Premium Rewards card gives you the biggest signup bonus and more reward choices. If you make the minimum spending requirement during the first 90 days, you may earn up to $500 in rewards. For travel and dining purchases, you earn two points for each dollar that you spend. On all other purchases, you earn 1.5 points per dollar spent. You can redeem your rewards as multiple travel perks, a statement credit, several types of gift cards or a credit to a Merrill Edge account.
Mortgages
Bank of America offers fixed-rate mortgages, adjustable-rate mortgages and alternative mortgages. The bank offers competitive rates on each option. If you are planning to stay in your home for a long time and want a predictable payment, the fixed-rate option may be better. The adjustable-rate option may be preferable if you plan to move within a few years. Also, the adjustable-rate mortgage often comes with a lower initial rate than the fixed-rate mortgage. Alternative mortgages that the bank often facilitates are through the Federal Housing Administration or the U.S. Department of Veterans Affairs. FHA and VA loans come with special terms for those who qualify.
Bank of America also offers its Affordable Loan Solution mortgage. This exclusive loan has competitive interest rates. For some people, the down payment may be as low as 3% of the property's purchase price. Bank of America is known for knowledgeable mortgage counselors and experts who can help you find the right types of loans. They are rated highly for helping people with special circumstances. The bank is known for helping people with imperfect credit, low income and other issues.
Bank of America provides educational resources about how mortgages work, mortgage readiness and much more. If you want to apply for a mortgage, you can start the process online. There is a secure application that is easy to complete. If you have issues or questions during the process, you can call for quick assistance. Also, there is a live chat option. Most applicants receive a quick response regarding approval status.
Home Equity Line of Credit
If you want to cash in on your home's equity to make improvements on it, you may consider Bank of America's HELOC. It comes with an introductory interest rate that is variable. On the bank's website, you can view the current introductory rate and the rate that applies after the introductory period. It is important to note that this is not the same as a loan. Bank of America does not offer a home equity loan at this time, which some customers may consider a disadvantage. With a line of credit, you are approved for up to a certain amount of your home's equity. You can take as much as you like in multiple withdrawals.
Although approval may take more than a month for some applications, you can check your status with customer service. One advantage that Bank of America offers is discounts. You can earn a small discount if you set up automatic payments, and you can earn up to 1.50% on qualifying initial withdrawals. If you are a Preferred Rewards member, you can earn an interest rate discount. These are some other top-rated features that may be useful to you:
You can easily apply for free online.

You have access to a home equity calculator.

There are no closing costs.

There is no annual fee.

You have access to mobile banking features.

A dedicated specialist guides you through the entire process.

Auto Loans
Bank of America is rated highly for offering fair and competitive rates on vehicle loans. Your rate depends on your credit history, credit score, the details of the vehicle and other factors. Bank of America offers loans for new and used cars. Also, it offers loans to buy out your lease or buy from a private seller. If you are a Preferred Rewards customer with Bank of America, you may also get a lower interest rate than what competitors offer.
When it comes to buying a new or used car, Bank of America will not approve all vehicles. This is true even if you meet the credit requirements. These are the limitations that Bank of America has for auto loans:
The car cannot be older than 10 calendar years.

The car cannot be valued under $6,000.

The car cannot have more than 125,000 miles.

The car cannot be a commercial vehicle.

The car cannot have a salvage title.

There cannot be any lemon law reports.

Those limitations may be disadvantages to some car shoppers. Boats, motorcycles and RVs are not eligible for the vehicle loan program. If the vehicle you are considering was used for deliveries or commercial purposes, the bank will not approve it. You must be at least 18 years old to apply for an auto loan at Bank of America. With the exception of Minnesota, the minimum loan amount for any eligible state is $7,500. There may be loan fees, and all state title fees and taxes apply. Bank of America may require you to make a down payment. If you plan to pay off your loan early, Bank of America will not charge you a prepayment penalty. This is a benefit that many customers like.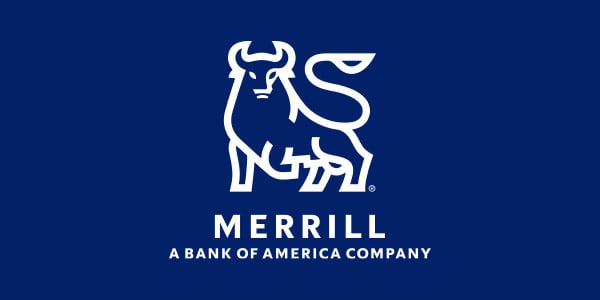 Merrill Edge
Merrill Edge is a product of Bank of America's acquisition of Merrill. This investment account is ideal if you are a high-balance customer. You will not be charged inactivity fees or annual fees. The flat-rate trade fee is $6.95 per trade, which is comparable to the fees of distinguished competitors. For balances above $20,000, there are free trades. As a Bank of America customer, you have access to dedicated Merrill Edge account support at about 2,500 locations across the United States.
Another advantage that many people like is that there are no online stock and ETF trade costs. Also, there is no minimum deposit. Many Bank of America customers also rate the in-depth research and advice highly. Another benefit that customers like is how accessible the company is. There is 24/7 customer service, and account support is available via chat, email and phone.
When you sign up for an account, you may qualify for a promotion. Although the site does not list some of the promotions that it offered in the past, many customers who call and ask for an introductory benefit receive one. For example, some customers may receive a set number of free trades during their first few months.
Bank of America Private Bank
Bank of America's private banking solutions are good for families, businesses and institutions. In comparison with top competitors, Bank of America offers competitive rates on credit accounts. It also offers higher limits on credit accounts for qualified customers. If you meet the minimum balance requirements to be a private customer, you will have a dedicated representative. The main advantage of this is that you have one individual to contact for any question, concern or request.
Your representative will connect you with what you need and will give you important advice. Also, your representative ensures that your accounts are continually monitored and managed. Bank of America is rated highly for proactive wealth managers who work hard to help you build goals. The wealth managers are also known for tracking your goals like they are their own. If you are interested in philanthropy, Bank of America is highly rated for its charitable wealth solutions and for helping you make your wealth meaningful.
Business Banking
Bank of America ranks highly among small business owners. It has a range of products that are designed specifically for smaller businesses. These are some benefits of the bank's business accounts.
Checking accounts are easy to manage. You have access to the mobile and online banking features covered earlier in this review. When you set up an account, you can do it online, by phone or at a branch. Also, Bank of America offers a $450 total bonus option. If you are a new account holder, you get the first $100 when you open an account. You receive the rest when you sign up for automatic bill pay and make $1,000 in qualifying deposits within 60 days.
You can open a savings account online. If you work during normal business hours, applying online saves you from having to take time away to visit a bank branch. Also, Bank of America offers CDs for businesses. Rates vary from one state to another.
There are unsecured loans for small businesses. Not all banks that offer business accounts provide unsecured loans. Bank of America is known for quick approval or rejection with applications. If you qualify, you will have a fixed rate and monthly payment. The interest rates are competitive.
You may qualify for a line of credit. This option may be better for you if you do not need a lump sum. One advantage that Bank of America offers is the potential to save up to $150 on origination fees. There is no collateral with this credit arrangement.
If you need a vehicle, equipment or a bigger space to operate, Bank of America offers financing for these specific needs. Many businesses choose Bank of America because of its competitive minimum income requirements. While some banks require more, Bank of America requires a minimum annual revenue of $250,000 for equipment and real estate loans. For business auto loans, it offers terms between 48 and 72 months. Bank of America is also rated highly for its specific types of business financing. For example, it offers special loans for health care practices.
Bank of America Customer Service
Although some people have negative experiences with customer service at any financial institution, Bank of America has a policy to resolve all matters. It uses the account or card terms that you agree to as guidelines for making decisions. Bank of America regularly notifies customers if there are updates to any terms or policies. One of the customer service aspects that people rate Bank of America highly for is response time. Most people do not have to wait on hold to talk to a representative on the phone. However, some customers are disappointed that it is not 24/7 service. While the phone service hours are extended, they are limited. For some services, there is a live chat feature online. Also, you can contact customer service by email.
An aspect of customer service that social media users like is Bank of America's fast response time to Facebook messages. Representatives are usually good about helping people solve their issues by connecting them with staff members who can help. One way that Bank of America beats many competitors is with its self-help options. Most customers like that they can find answers to questions online.
You can transfer funds, check balances, deposit checks and do much more without the help of a customer service representative. To prevent a card freeze, you can also set travel notices electronically. The bank has invested billions of dollars in customer service features and self-help features. If you need to speak to a representative, they are thoroughly trained to handle a variety of issues, to make some changes and to find answers quickly.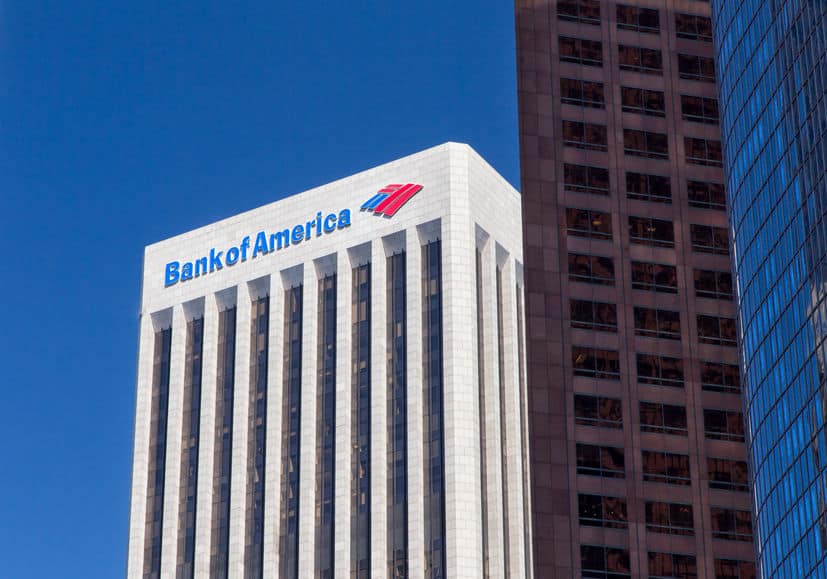 Pros of Banking With Bank of America
If you are looking for a bank to work with, you probably identified some of the pros as you read up to this point. However, if you missed any, these are the top pros that the bank offers:
Remote check deposits via smartphone photos.

Generous reward options with the Preferred Rewards exclusive membership.

A wide variety of account choices for businesses of all sizes and individuals.

Extended customer service hours.

High-grade security features for online banking and the mobile app.

Automated savings features.

Competitive and in-depth wealth management services.

A large network of branches and ATMs across the United States.

Bank of America easily integrates with nearly all of the best personal finance apps available for iOS and Google Play.

If you want to invest in Bank of America, one little-known benefit is its large volume of non-interest-bearing accounts. In comparison with other big banks, it has the highest number. This means that shareholders have more earning potential when interest rates rise.
Cons of Banking With Bank of America
Bank of America may not be right for every person. These are the main drawbacks of choosing this bank:
It does not operate in every state.

The interest earnings on some accounts are lower than competitors' rates.

Without a comfortable income, account fees may be hard to avoid.

Some complex customer service issues may be resolved slowly.

Bank of America's Competitors
While Bank of America may beat its competitors in some areas, it does not always offer the same perks or rates that competitors offer. Bank of America's competitors also provide a variety of products for business, private clients and investors. These are the bank's main competitors.
Chase
One of the aspects that most customers like about Chase Bank is its extensive network of ATMs and bank branches. Like Bank of America, it has several credit card options. One way that Chase attracts customers is with cash bonuses for setting up new accounts and enrolling in direct deposit. However, Bank of America has lower checking account fees than Chase.
Citibank
Both Bank of America and Citibank have user-friendly technology features. While Citibank has more ATMs, Bank of America has more financial centers. Citibank's main benefit is its 24/7 customer service. However, Bank of America often has quicker response times. Citibank has higher fees.
Wells Fargo
One advantage that Wells Fargo offers over some competitors is the choice between two types of savings accounts. A disadvantage is that Wells Fargo's interest-earning rates for customer accounts are lower. Like Bank of America, Wells Fargo also has a large network of ATMs and bank branches.
U.S. Bank
U.S. Bank has 24/7 customer service. However, it does not have as many banks and ATMs as Bank of America. Also, if you have a savings account with Bank of America, the interest earnings are higher.
HSBC
One of HSBC's top products is its high-earning savings account. While most banks require $100 as a minimum deposit, HSBC has a $1 minimum. The account has a 2.30% APY. Most competitors offer between 0.01% and 0.03%. Unlike Bank of America, HSBC has a much smaller bank and ATM network. Also, most of its locations are limited to areas along the East Coast and the West Coast.
Capital One
Like HSBC, Capital One's customers can earn more with their savings. However, at 1.00% APY, the rate is not as good as HSBC's rate. Since it collaborates with Allpoint ATMs, Capital One offers access to 39,000 ATMs across the country. Bank of America has less than one-half of that amount. However, Bank of America has many financial centers, and Capital One does not have any brick-and-mortar bank branches.
Bottom Line
Bank of America is a smart choice if you like advanced mobile technology, efficiency, plenty of choices and convenience. If you are looking for a bank that is a one-stop place for every financial need, Bank of America is a good option. This makes it a great choice if you are the type of person who likes to establish a long-term relationship with a service provider that you can count on for decades to come. The bank is in excellent financial health, has survived multiple economic slumps and continues to be a top choice among many Americans.