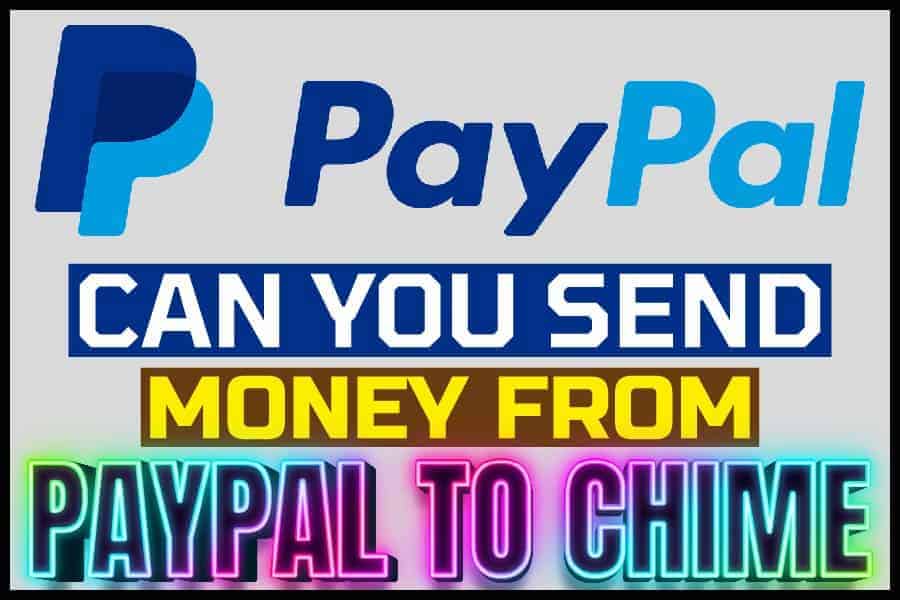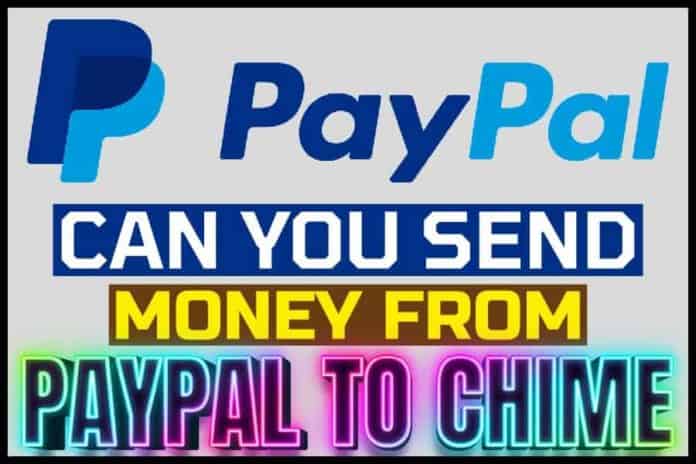 The online banking service makes money transfer easier, quicker, and safer. These days you do not need to visit the bank to transfer or send money.
Many great online options allow you to transfer funds to people, companies, etc., instantly. One of the popular platforms is PayPal, which brings a lot of revolution in the banking industry. 
You can easily send or receive cash from any location. With a click of the button, you can send money to your friend, family if they have a PayPal account or not. 
Chime is another great invention; just like PayPal, you can quickly and safely transfer money from one account to another. The great thing about Chime is that the transfers are free, and that's why many love it. 
You might be wondering if it is possible to transfer money from PayPal to Chime. In this article, you will get a guide on linking and transferring money from PayPal to Chime seamlessly. 
Can You Send Money From PayPal To Chime? 
Yes, it is possible to transfer money from PayPal to Chime. For the process to be seamless, you need to connect PayPal to Chime. 
To do this, you need to have the Chimes recipient account number and the routing number. The Chime account information and routing number are in the Chime mobile banking application. Download the app, install and launch it. 
Guide On How To Connect PayPal To Chime
Step 1: Get The Chime Routing and Account Numbers
Once you log in to your Chime account, locating the account and routing number is quite straightforward. You can do it directly through the application or from the website. 
First, you need to find the "Move Money" menu, and on the application, it's in the settings. From the menu, you will get the routing number and account number. 
If you are using the app, you will have to re-access it after opening PayPal since the Chime application automatically closes once you log out. But if you are using a browser, you can keep the page, open another tab, and continue as normal.
Step 2
:
Connect the Chime Account to Your PayPal Account
To successfully transfer money from your PayPal to Chime account, you need to link the two platforms. That's why you'll need the routing number and Chime account. 
You need to open your PayPal account; it will function better from a computer browser. While in your PayPal account, go to the "Pay and Get Paid" menu; it's in the top navigation bar. 
You will see the "Wallet" menu; open the "Bank and Cards" option. You will see your account balance and all the cards and banks linked to your PayPal account.
Go to the "Bank" section and select the "add a new one" option.  A list of banks to choose from will appear, but unfortunately, Chime is not among them. So, you'll need to select an option that allows you to add bank account details separately. 
The next screen will ask about the type of account you want to add; to link to Chime, choose the personal account by checking the box. You then add the Chime account number and routing number. 
After this, click on "link your bank," The Chime account will automatically link with the PayPal account.
Step 3: Make a Transfer to be Certain It Perfectly Works 
Do this to ensure that everything is correctly set up. The PayPal system is quite intelligent and does great work at adding bank accounts. The system will certainly reject any bank account number that is wrong. 
To verify if everything is well set up, try sending at least $1from your PayPal account to your Chime account and then check your Chime account to confirm if the transaction was successful. 
If you find the money in your chime account, it means everything is perfect, and you can now transfer a huge amount of cash. 
PayPal 
The PayPal Company is an online payments company that allows people to transact money. eBay bought PayPal in 2002, but in 2015, PayPal left eBay, and today it operates separately. 
PayPal is easy to link to a credit card, debit card to send or receive money. Opening a PayPal account is free; you need to fill in your basic contact information and email. 
A PayPal account allows you to transact with anyone who has a PayPal account. PayPal charges a small processing fee for any money sent as part of a business transaction.
PayPal owns another popular online peer-to-peer payment service known as Venmo. Therefore you need to know that it's one company that processes both your PayPal and Venmo transactions.  
PayPal Credit 
The PayPal credit offers too much convenience; you do not need an actual physical credit card to use it. You can use the card at any place that accepts PayPal. If forgotten the card number learn how to find PayPal Credit card number right here
It functions like normal credits. Therefore interests and fees apply if you do not pay your balance fully each month. 
Venmo offers a physical card, and you can use it at any merchants that accept MasterCard. Therefore Venmo is more convenient when it comes to traditional merchants that still prefer cards.
PayPal Cash 
It's the account that holds the money that is in your PayPal. The PayPal Company came up with this idea back in 2019. 
If you receive cash through PayPal, you can transfer it to your external bank or save it in the cash account. 
It's also possible to send money from your PayPal cash account to friends or family and buy goods and services. Another great thing is that you can pay Google Pay or Samsung pay using PayPal cash balance.
How It Works  
The online banking platform allows two people or businesses to exchange money. There is no charge for sending money to friends or family. 
However, if you send money as a part of a payment or purchase, PayPal will charge a small processing fee before passing the money to the recipient. 
Business owners who want to use PayPal as a payment option need to open a PayPal business account. The PayPal business account will help streamline your operation and does offer fraud protection. 
The Pros of PayPal 
You won't incur any transaction charges when you send money to friends or family.

The app and the website are easy to use

PayPal is so secure and private – it has a fraud prevention and encrypts credit card and bank information. 
The Cons of PayPal 
Regular account freezes

Charges 1% fee to anyone that needs instant access to money
Chime 
Chime is a financial technology company that offers personal banking products, but it's not a bank. The platform has an attractive mobile app and website that are easy to use. 
People love Chime because of its simplicity; it has one saving account, one checking account, and a secure credit card. 
Types Of Chime Accounts 
Chime Savings Account
Chime has a great high-yield saving account. The account does not need a minimum balance or charge any monthly fees. You will also earn interest on any amount that is in your account, be it one dollar. 
To open a Chime account, you must have a "Chime Spending Account." The great thing is that Chime does not need any minimum deposit. The company also has great saving programs that make saving fun and easier. 
It has "save when you spend" that saves small amounts each time you make a purchase.  It also saves when you get paid, which automatically saves 10% of a direct deposit or $500 and above.
Chime Spending Account 
The Chime spending account is also known as the Chime checking account.  The account does not charge any fee, plus it will not ask for any minimum deposit.
 It has a great program that facilitates faster direct deposits. The amount you deposit will be in your account in less than two days.  
Access on The Go
You can primarily use this service through the mobile app. It has many features, and this makes the platform so convenient and easy to use.  
The company is popular for its unique mobile application with a 4.6 rating out of five stars in Google Play. With the app, you will get transaction and notification alerts when you make any purchase. 
The app also allows you to disable transactions if you misplace your card. The Chime debit card usually works at any place that accepts Visa; it's also possible to add the card to Apple Pay or Google Pay.
It's possible to deposit to your Chime Spending Account using the mobile deposit that's on the Chime app. 
The Pros of Using Chime 
Great and competitive saving options

Early receipts for direct deposit payments

Automatic saving tools 
The Cons of Using Chime
Lacks branches for in-person service
Conclusion
To send money from PayPal to Chime is possible. However, when linking PayPal to Chime, keep in mind that PayPal accepts Chime as a bank and not a debit card. 
Therefore add Chime the same way you add your banks. For you to send money from PayPal to Chime, you need to link the two platforms. The steps are in the article, and thus linking the two online payment platforms will not be tricky.