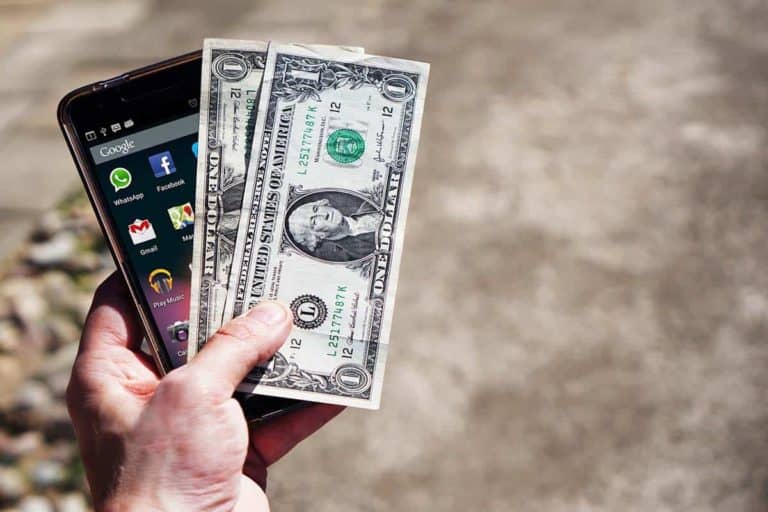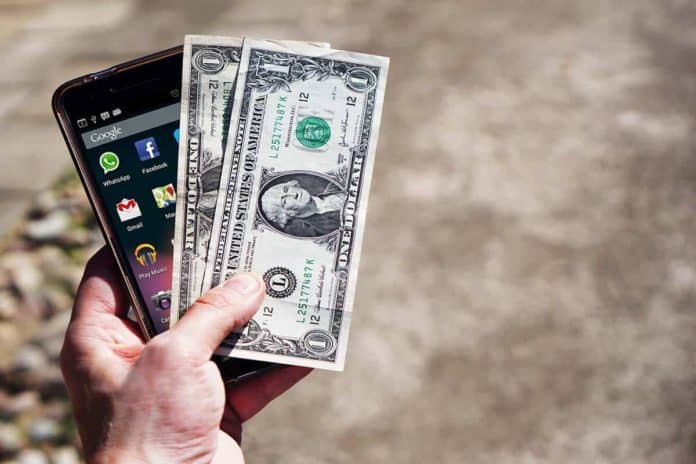 Before, you might need to step outside your house to earn money. Going to the office to work full-time or becoming a door-to-door salesman are two examples. Today, it's now possible to earn real cash relatively anywhere. Perhaps, all you need is your smartphone, a stable Internet connection, and the best money making apps. Continue reading to know the top money making mobile apps that may help you earn real cash.
1. Gigwalk
One of the apps that pay real money is Gigwalk, a mobile application offering small jobs to freelancers. Create an account from the app to become a quality control manager for partnered companies.
You'll become a Gigwalker, and, as one, it's going to be your job to assess specific product or service experiences. Then, use your account to report your findings. Think of it as posting your feedback online. However, instead of your post going public, your review is going straight to the partner business.
Gigwalk pays about USD$3 to USD$100 for each job. But, don't think that you're going to become an overnight success with this app simply because it pays cash through your smartphone. Ergo, if you want to earn about USD$100 per week, you need to put in the work, which is the case for many gig apps.
Using this money making app is quite easy as the user interface (UI) is relatively straightforward. After creating an account, you should see a map of your area, along with pins that indicate partnered companies. Tap on a pin to choose a job, then, select 'Apply for this Gig' to proceed.
Next, choose a suitable timeframe to complete the task. Click on 'Apply,' and you should see detailed instructions about the task. From that point, it's now your responsibility to complete the job. Once the client approves your work, you should find money deposited into your Gigwalk account.
2. Rover
Rover is another gig economy app that makes this list. But this time, it involves pets, particularly dogs.
This mobile money making app connects dog walkers and pet sitters to fur parents looking for this type of service. The application is transparent with regards to the prices offered for dog walking and pet sitting services. Note that the company behind the app pays about USD$20 for a 30-minute dog walk, whereas pet sitters may receive an average of USD$35 to USD$70 per day.
Additionally, the average salary you can get from this app may vary depending on the number of customers you can get. Perhaps, you may start with one 30-minute dog walk per day. Thus, you may earn an extra USD$210 per week. Remember, that rate is only for one dog. So, if you think that you're a master dog walker, you might consider handling one, two, or even five dogs at once. Therefore, earning from Rover can skyrocket, depending on the time and effort you can provide.
3. Mistplay
If you're not a fan of going out of the house to earn money online, perhaps, Mistplay might pique your interest.
Mistplay is an ideal app for mobile gamers as you get to download and play handheld video games. This money making app's concept is that mobile gaming developers need their applications tested before they release them to the public. Therefore, you're going to play the role of a mobile game tester. Testing each game takes about two to five minutes to complete. But, your smartphone needs to have the required specs and available storage space to play games.
Also, you can't cheat the system by minimizing the games. It's because the built-in timer will only run when you're actually playing the game. With that in mind, Mistplay pays its users through a point system. The points earned per game played vary per title. Also, you may convert 1,500 points for a USD$5 gift card. Moreover, playing a game for about two to five minutes should earn you 20 points on average.
Therefore, this app tends to be an excellent choice for hardcore mobile gamers. If you fall into this category, you may legitimately earn extra cash by playing mobile games all day. However, it would help if you still consider some of its shortcomings. First, this app is only usable for Android devices. Thus, iOS devices can't take advantage of this application at the time of writing.
Furthermore, you might be out of luck to use this mobile app if you live outside Canada, Singapore, and the US since it's not available anywhere else other than those regions. Still, you can download and use Mistplay if you live in Europe, but only if you're in select countries.
Conclusion
Gigwalk, Rover, and Mistplay are three of the many potential money making mobile apps you can download today. Creating accounts for these apps is a relatively straightforward endeavor. The next step would be to learn your chosen app's details and start getting to work. You might even gain a significant amount of extra money from these applications with enough effort.