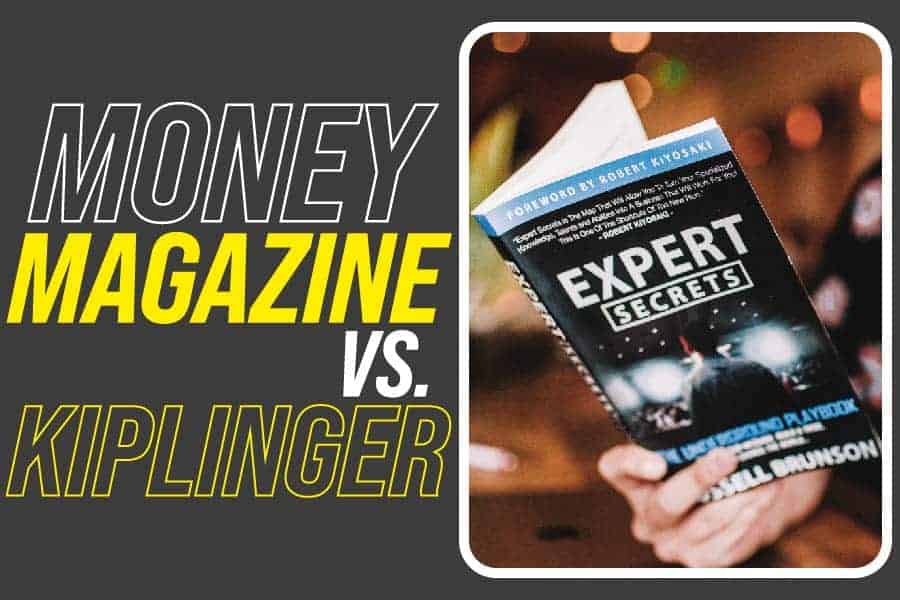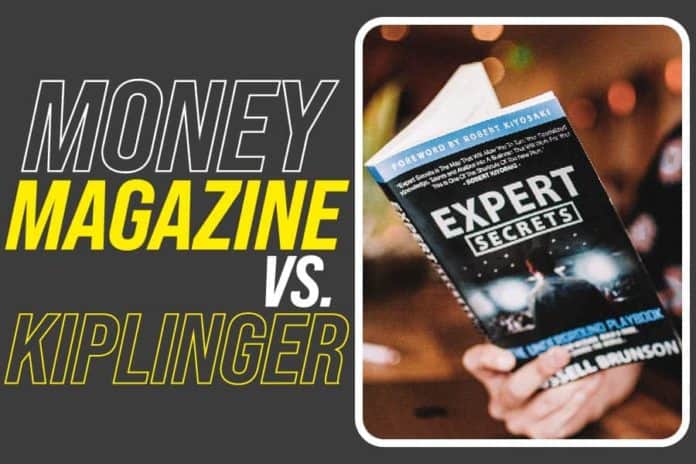 If you want to improve your specific money skills, then financial magazines will be helpful. It has tips on how to improve your money managing skills and become a better investor.
To be a good investor, you must read financial books and magazines. The financial magazines cover various topics such as managing money, financial news, and other investment topics.
Knowing the latest happenings in business will help you learn about the various money and investment products. It will help you build and manage your wealth well. However, most magazines are accessible at a subscription.
This article compares the two popular financial magazines the Money Magazine and Kiplinger. You will find more information about their strengths and how they can benefit you.
Money Magazine Vs. Kiplinger
Successful people indeed read a lot. However, successful people are usually selective in what they read.
However, choosing what to read has never been easy, and it is even trickier when you try to choose between the two most popular financial magazines; Money magazine and Kiplinger.
The battle between these magazines has been around for quite a long; however, both are useful in different ways. The Money magazine is a mobile-friendly and affordable magazine.
The Kiplinger is suitable for readers that want more information because it offers intensive content.
However, the financial advice in both magazines is attractive and easy to understand since they use humor and real-life stories. Below is more information about the two popular financial magazines.
The Money Magazine
History
The Money magazine, popularly known as money, is an American brand. It is a personal finance and website under Ad Practitioners LLC. Formerly it was a monthly magazine.
The first publication of the magazine was by Time Inc. in 1972. The following publication was by Meredith Corporation from 2018 to 2019.
The articles in Money magazine cover a wide range of topics such as insurance, banking, mortgages, credit card, careers, etc.
Investors who actively subscribe to financial magazines think money magazine is ideal for investment advice and ideas.
The magazine publishes information about individual stocks which Kiplinger doesn't have. Therefore the magazine is great for investors that want to learn more about the stock market.
The Money magazine is only available in digital format. It means you cannot subscribe to print copies.
Relatable and Easy To Understand
The Money magazine has creative writers and editors who attractively present financial advice through words. The various articles in this magazine talk about acquiring real estate etc.
The headings are usually eye-grabbing and prompt leaders who were not interested at first. The writers use real case studies and life stories with clear illustrations to make the content relatable and actionable.
The grammar is not complicated and thus easy to comprehend. Therefore you won't have to pause reading to find the meaning of complex terms. It's the reason why most readers who do not know much about financial matters love Money magazine.
With the real-life case studies and clear illustrations, the reader will get a clear picture of executing the financial advice. The attention-grabbing headlines attract readers to content they were to skip otherwise.
Affordable
The money magazine subscription is affordable at only $20 yearly. With this budget, you will access an excellent educational resource that will help you know about spending and saving.
The knowledge will also help you invest well and make better financial decisions. It's possible to find all the information in this magazine online in other blogs.
However, this magazine combines all the vital information for you in one place. Plus, their information is more straightforward than in other over-priced magazines.
It's Valuable for different readers
However, by different, it doesn't mean everyone. The magazine is ideal for college students, couples, middle-aged, etc.
It's also suitable for standard American families that own multiple credit cards, mortgages, vehicles, etc. For those looking for good retirement plans, the magazine can also be an excellent read for you.
The money magazine has very few audiences, and it does fully accommodate the learning needs of the diverse group that takes up their yearly subscription. That's from college students to senior citizens.
In simple terms, it carters for almost all the American population. It's usually tricky to find a magazine that caters to everyone and still offers valuable information and an affordable cost.
Mobile Friendly
Today technology is widespread, and the mobile phone is quite popular in this era. Affordable internet and the availability of many mobile brands make the mobile phone popular.
The Money magazine is mobile-friendly, and this makes it convenient. The digital format money magazine is ideal for individuals who are always incredibly busy.
You can access it any time and read about the trending stories and other money matters in the market. You won't also have to browse through magazine stacks trying to find a past article.
The Shortcomings of Money Magazine
Lacks In-depth Content
The information in money magazines is readily available in other personal finance blogs.
Plus, the information in the magazine is specifically for entry-level readers who are learning about several money aspects and management of wealth.
Therefore it's not ideal for highly informed readers or professionals in investing.
Kiplinger
History
Kiplinger is a famous American publisher. It focuses on publishing personal finance advice and business forecast, and it operates under Dennis publishing.
The Kiplinger Washington Editors, Inc. is a company that has been around for more than nine decades. In these decades, three generations have managed the media company. Denis Publishing bought it in February 2019.
Little Advertising
People love reading, and when one decides to devote their time to reading, distractions like advertisements become nuisances. People want high-quality and valuable information, not just ads popular in many financial magazines.
Kiplinger does not feature too many adverts in their magazines, and that's why people love it. Adverts are not bad, and many new and small businesses make money through them.
It's good if a magazine includes one or two ads on every few pages. But putting ads on every magazine page takes up most of the magazine's space. The Kiplinger magazine tastefully advertises valuable content in their magazine spaces.
Actionable Financial Advice
Kiplinger's financial advice is actionable and applicable to people of all ages. Most people think it targets middle-aged families and those nearing retirement.
However, the magazine targets millennials. It talks about several topics such as saving fast for a house etc. It also offers financial advice that is useful across the entire age spectrum.
For example, you will find information about mutual funds, stocks, long-term investing, and low-cost investing. The information is a gem to any investor globally, regardless of age.
Affordable
The subscription to Kiplinger's annual magazine is affordable at $30. With this amount, you will access the magazine that will guide you in investing, insurance, real estate, retirement, etc.
Emails and Newsletters
The Kiplinger magazine is a monthly publication, but the publisher offers more weekly online digital newsletters. The newsletters cover various topics and subjects like retirement, taxes, etc.
For example, the "Kiplinger Tax Letter" teaches people how to handle taxes according to the legal stipulations. Another great thing worth the mention is Kiplinger's alert.
The email service is good; you will get actionable financial hacks and tips on your mobile device and computer.
The Kiplinger magazine also has an easy-to-use website; at the website, you will find excellent learning resources on almost all the topics that appear in the monthly magazine.
The Popular Categories In These Financial Magazines
Personal Finance
It takes about taxes, credit cards, savings, credit cards, and many more.
The content in this category is mostly about your daily spending (like gas), expenditure on various items, financial planning on things like health care and education, etc.
On spending, you will get advice about products that you need to spend on and those you should avoid. You will also get helpful tips on financing your wealth through real estate or insurance.
Investing
Underinvestment, you will get the analysis and outlook of the various markets. The category offers you information about mutual funds, stocks, etc.
You will also get mentions about the mainstream choices like commodities. The category will enlighten the investor about the different investment products and strategies. The common topics here are index funds, ETF, and timing in the market.
The Best Alternative To Money Magazine And Kiplinger
Financial magazines are the best way to learn about the different money topics. You will learn about other investing methods and the magazines' best places to invest your money.
With these publications, you will improve your money skills, and it is an excellent way to optimize your free time. Here are some popular financial magazines that offer quality, readable financial information.
Conclusion
Financial magazines are the best way to learn about finances and investment. The article is about Money magazine and Kiplinger, which have been around for years.
Both magazines offer unique content and have something for almost all readers. Other popular financial magazines, such as Forbes, Barron's, etc., provide financial news.
You can visit their websites or buy from eCommerce platforms like Amazon, etc.