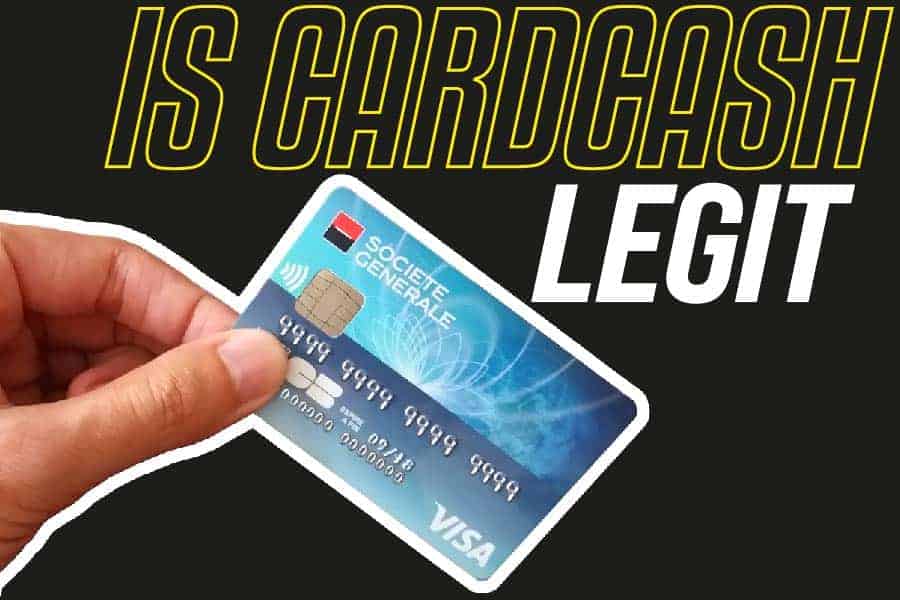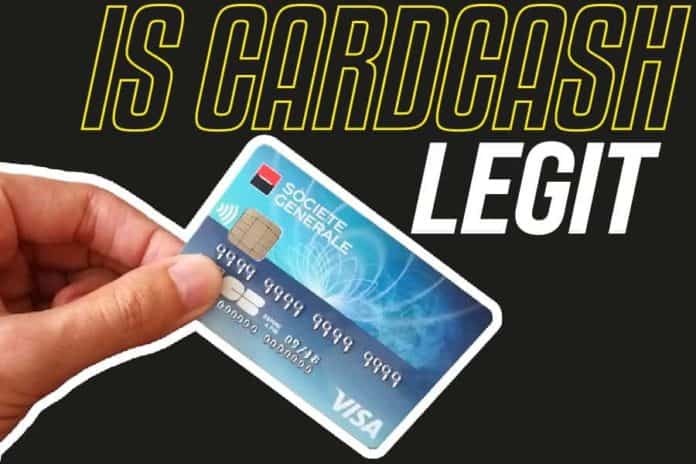 Cards are a significant part of our lives. They are used in almost everything we do. It is therefore not surprising that there is a vast market for cards.
CardCash is a gift card reselling website that has been in business for over ten years. They are also the largest secondary gift card market, which means they can offer discounts on name-brand brands like Target and Walmart.
But what about the complaints? Are CardCash complaints a legitimate concern, or does CardCash provide value for money when getting a discount on gift cards? Let's find out.
Is CardCash Legit?
CardCash is legit and a good choice if you're looking to quickly and easily sell your gift cards. The prices are great, and there's no hassle at all with the site. It's also straightforward to use, which is a big plus for most people.
CardCash: An Overview
CardCash is a pre-owned gift card marketplace where you can buy discounted gift cards from different brands and sell unwanted gift cards for cash.
CardCash's mission is to help consumers and businesses get the most value from their gift cards.
Elliot Bohm and Marc Ackerman founded the company in Brick, New Jersey, the USA, in 2009.
The company buys millions' worth of gift cards annually and has sold millions of discounted gift cards. Its customers are located across the United States and Canada, with a powerful presence throughout the Northeast, Midwest, and Southeast.
The company accepts both real-world and digital gift cards. CardCash makes money by charging a small percentage on each transaction.
CardCash offers three ways to save.
First, you can sell unwanted gift cards and get cash for them.

Second, you can buy discount gift cards from hundreds of popular brands.

And third, you can use CardCash money to make everyday purchases at retail locations and online merchants.
What's excellent about CardCash is that it provides consumers with an easy way to get rid of unwanted gift cards or purchase gift cards at 1300+ popular stores at a discount.
CardCash has grown to become a top-tier company in the secondary gift card marketplace and is currently the largest retailer in the space.
CardCash has entered into partnerships with other leading brands to expand its reach beyond the digital realm, including Groupon and eBay.
It has over 100 brands across all major categories, including restaurants, entertainment, fashion, electronics, home improvement, travel, and more.
CardCash is also one of the largest gift card marketplaces, with over $100 million in annual sales volume.
However, their business practices are pretty controversial because many people have reported being scammed by this company.
How Does CardCash Work?
If you're looking to save money on gift cards, look no further than CardCash. This company buys and sells discounted gift cards.
While they do have a bit of a reputation for being a risky company, it's important to note that their CEO has ensured that the site is fully compliant with federal anti-money laundering laws.
When you sell a gift card, CardCash will send you an Amazon Gift Card in exchange for your unwanted gift card, of equal value to what you've listed.
Also, if you are looking to buy a gift card at a discounted rate, you can do so through CardCash as well.
CardCash's e-gift card exchange works like this:
Customers receive a voucher code to the exact amount of their purchase via email, which they can then use to buy a gift card from one of CardCash's 1,500 retailer partners.

So, for example, if you buy $100 worth of Amazon gift cards from CardCash, you'll receive an email with a $100 Amazon code.
CardCash uses blockchain technology to ensure the safety of each transaction. It also offers free shipping for its customers and free returns for retailers.
The card-redemption service CardCash is an excellent example of a company that has turned customer loyalty into a powerful, sustainable marketing tool.
CardCash shoppers purchase discounted gift cards in bulk but use only a tiny portion of their cards.
While holding onto the remaining balance, they can create wish lists that other customers can view to find deals.
The company also encourages people who receive gift cards from selling unused balances to CardCash, providing an additional revenue stream.
CardCash Refund Policy
CardCash has a very liberal refund policy. If you are not satisfied with your purchase, CardCash will refund you. It's that simple!
If you come across a gift card with a discrepancy and want to return it, they will give you a full refund as long as it is returned within 45 days of the original purchase date.

CardCash explains that it is not responsible for transactions initiated by a buyer or seller with a stolen credit card.
If a buyer accidentally used their card and tried to get a refund when the bank charged back the transaction, CardCash would not issue a refund.

However, if the bank did not charge back the disputed transaction, CardCash would work with the buyer and seller to sort out the issue.
All of their used gift cards are sold with a 100% guarantee. They are so confident that you'll be satisfied with your order that they don't charge for return shipping.
A recent development on the CardCash website has increased customer inquiries regarding incomplete gift card orders and refunds.
If a customer orders several different gift cards, most of those cards are delivered on other days.
Why Do Gift Cards Lose Their Balance And Value?
A cash card is a perfect solution for convenience to customers who want to pay at any retailer or make online purchases using their prepaid cash card.
So, they can make payments and get access to the funds that are loaded to the card anytime they need them.
But sometimes, the customer's balances disappear from their cards when they check their funds.
The reason why the cash card balances disappear from their cards is straightforward as there are different reasons behind this.
Ways Of Avoiding Valueless Gift Cards And Discrepancies
Simple precautions will protect you from unethical merchants and illegally acquired gift cards:
Before you go to the store, check the balance of your gift card.

Use the entire card balance within 45 days of purchase.

Even if you verified the amount within 45 days and it was fine, the guarantee ends 45 days after your purchase date. All you have to do is use the card within 45 days after receiving it.

Report any balance mismatch to claims@cardcash.com within 45 days of purchase.
Recognition
The company has been featured on Forbes, ABC, Inc Magazine, and Orlando Sentinel as an innovative gift card exchange service. Every day, a company gets recognized by Forbes, but that happened to CardCash company.
The company has gained recognition from influential players in the financial industry, and in 2014 Forbes recognized them as one of "America's Most Promising Companies."
It was also listed as the "Top Consumer Products And Services Company" and in the "Top Companies In New Jersey In 2014" by Inc Magazine.
The Top Selling Gift Cards At Card Cash
Walmart

Target

Home Depot

Best Buy

Lowes

Foot Locker

Nike

Starbucks

Nordstrom

Bed Bath & Beyond

Sam's Club

Dick's Sporting Goods

Sephora

Apple

Ulta

Kohls
Retailers With The Highest Discounts in 2021
Best Buy

Home Depot

Starbucks

Sam's Club

Dick's Sporting Goods
How Long Does It Take To Be Paid By CardCash?
The quick answer is that it usually takes less than seven days, but there are some situations where you might have to wait a little bit longer.
It takes between 1-2 business days to receive, verify, and process your order.

New gift cards could take up to 7 working days to get your card in the mail.

For e-gift cards, you'll receive them within a 24hr window in your email.
The rate at which you will receive your payout depends on these factors:
The type of gift card you sell

The verification processes
There are a few ways to receive payment from CardCash:
Direct deposit

Check by mail(USPS)

Transfer to your PayPal account.
CardCash will pay you via check or PayPal, but they typically take anywhere between two days or even longer to issue checks.
If you would like to receive payment in your PayPal account within five business days, you will want to link it to your CardCash account. You will want to log in to your PayPal account and link to a bank.
Conclusion
CardCash is an excellent deal for those that want to save money on gift cards. While it does have some cons, these are easily outweighed by the numerous pros – especially if you're someone who buys a lot of gift cards.
CardCash deserves consideration as your go-to source for discounted gift cards with such a large selection and so many savings opportunities.