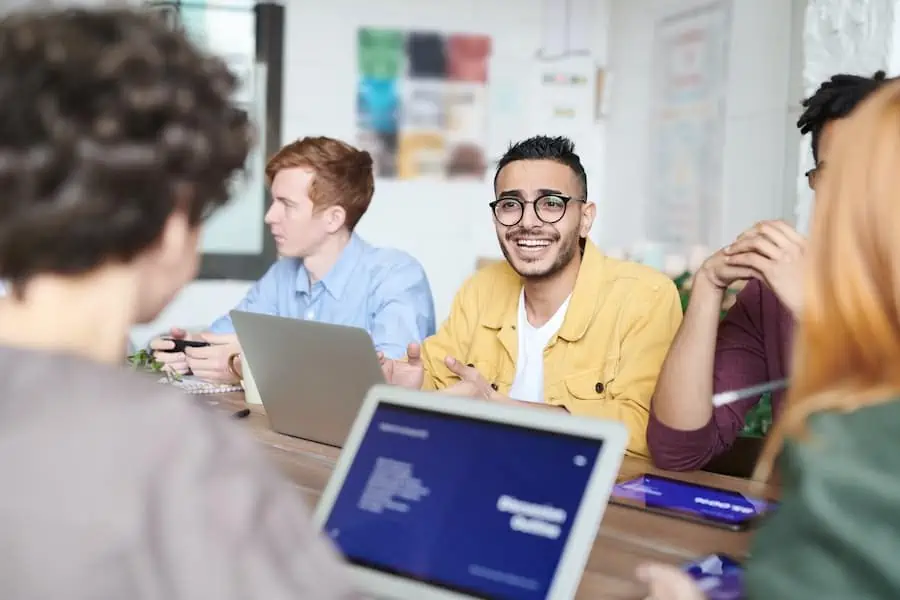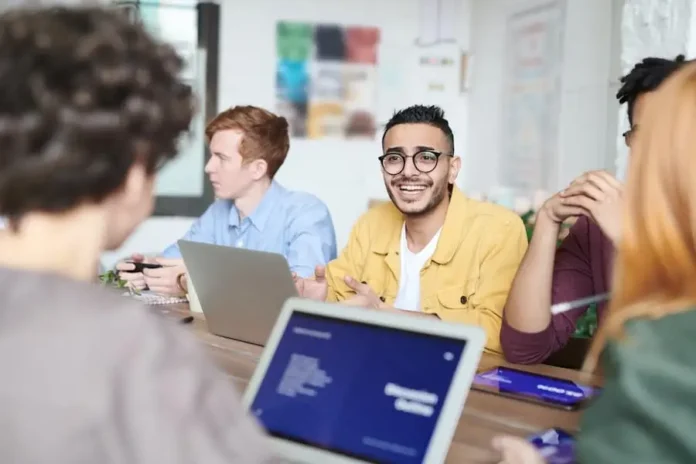 According to a BrightLocal survey, 60% of consumers prefer to call companies after finding their products or services on Google. Despite the growing popularity of online inquiries through feedback forms, chats, and online consultants, phone calls remain the most relevant sales channel.
By providing uninterrupted phone service, you can ensure a positive customer experience, which plays a significant role in lead management. According to Salesforce, 96% of consumers say that quality customer service builds trust in a company and increases the likelihood of repeat purchases.
Phone communication is an excellent way to interact with consumers. However, it has a significant drawback—tracking how a customer found your website and which advertisements are effective is quite challenging. Sales effectiveness and business development success heavily rely on accurate information about potential buyers.
A call-tracking service can successfully address this problem. It is an excellent tool for optimizing phone calls and improving customer service quality. Detailed analytics, statistics, and the callback function are just a small part of the system's capabilities.
If you haven't implemented call tracking into your lead management software yet, reviewing the system's advantages will allow you to assess its importance for your business.
We have prepared material that will help you understand why call tracking is necessary and how it assists in managing customer experience and optimizing the sales process.
What Is Call Tracking And How Does It Work?
Call tracking is a technology that allows you to determine what kind of advertising guided the customer to make the call. It is indispensable in marketing, especially for companies with several promotion channels and a comprehensive lead management system.
Such software identifies the source of the call, informs the manager about it, and collects statistics. In other words, call tracking is an alternative to manual work, where call center operators ask each caller how they found out about the offer, where they are calling from, and what keyword they entered in a search engine before they got to the site.
Not every client remembers this information and is willing to spend time on such conversations.
Call tracking automatically summarizes all this data into one report, which allows you to optimize the quality of calls, and the advertising budget and improve the company's efficiency.
The mechanism of such a service is straightforward. The essence is that it replaces your company's phone number on the website. Instead of the contact phone, another number is displayed, which will be associated with the advertising source.
Here's how it works:
A customer visits your website.

They see a phone number (a substitute) and make a call.

The call goes to a virtual phone system, and the customer is connected to you.

After the conversation ends, all call information is recorded in a special log.
A separate phone number is assigned to each advertising source. This makes it easy to understand which advertisement motivated the customer to call and which lead management strategies worked best.
By analyzing the data from the service, you can determine the profitability of each advertising source, identify its strengths and weaknesses, and improve the sales lead management process.
For the service to work on the right scenarios and numbers, you need to connect and configure it correctly. To do this, it is better to contact the best call-tracking company.
What Data Can Be Obtained Through Call Tracking?
An effective system must track various data related to phone calls to provide your business with rich analytics.
Here's a look at the key metrics the programs provide:
Number of calls.

You can analyze the number of calls per hour, day, week, and month. This information can be useful for making decisions regarding advertising budgets, resource reallocation, and optimizing marketing efforts.
Call duration.

Provides insights into which marketing channels contribute to longer calls. Calls that are too short are likely non-targeted and have a low chance of resulting in a sale.

Call time and location

. Gives an understanding of what hours and from what countries and cities the most calls and warm leads come from.
Landing page effectiveness.

Helps determine which pages generate more calls that convert into sales. It also identifies pages that underperform and require improvements to encourage visitors to call the company after reviewing the content.

Sales department performance.

Allows you to identify which managers successfully convert leads into sales and which lose potential clients. With this information, you can control and allocate incoming traffic effectively and improve the performance of your managers.
Your marketers can develop an effective lead management strategy by getting these metrics.
How Can Call Transcription Help You Sell More?
Call tracking complements lead management sales software and creates every opportunity to analyze quantitative and qualitative call metrics. It becomes a spotlight for most companies, illuminating the path in the darkness.
One of the main benefits of the technology is the ability to get reliable data about the advertising channel that generated the user's call to you. But there are other call-tracking advantages:
Optimizing advertising costs
By clearly understanding whether or not each advertising channel you use produces a return on investment, you can weed out the ones that are wasting your budget. By eliminating the campaigns that aren't working, you'll save money to invest in effective ones.
Sales department monitoring and service level improvement
By implementing a call tracking system, you will have your own virtual phone system with functionality that allows you to gather detailed information about calls for further analysis. The ability to track the number of missed and answered calls, listen to call recordings, and utilize other features enables you to control sales process steps, monitor the performance of your managers, and focus efforts on improving their professionalism.
Data transfer to other systems
The technology transmits data to other services, allowing you to expand your analysis capabilities. For example, you can link call-tracking to CRM so that deals, goals, and contacts are automatically generated or connect it to Google Analytics for equal analysis of offline calls with online conversions.
What To Look For When Choosing The Best Call Tracking Service?
The criteria for selecting a service depend on the project's characteristics, the tasks the marketer solves, and the available financial resources. 
Let's consider the most important ones:
Subscription cost:

An important criterion for choosing a service. Market leaders offer subscribers multiple pricing plans with different functionalities.
Trial period:

A free trial period helps consumers evaluate the service before purchasing a paid subscription.
Dynamic call tracking:

This feature allows for quality analysis of channel effectiveness beyond just tracking the number of calls.
Geography:

An important criterion for international companies and local players. The call tracking service should operate in the regions covered by the business.
Ease of integration and setup:

Ideally, marketers should be able to configure the system independently without needing technical specialists.
Call recording and listening:

This feature is necessary for in-depth analysis of advertising channels. Recording helps identify patterns and determine user needs across different channels. Recordings are also useful for evaluating the performance of managers.
Integration with external services:

Call tracking is convenient to use alongside

lead management software

and analytics systems. This expands the capabilities of marketers and improves

sales efficiency

.
Call tagging:

You can assign tags to calls depending on the results of the call or the user's actions. This increases the efficiency of analytics.
Number substitution with geolocation:

Relevant for large companies dealing with customers from different countries. This feature displays numbers with regional codes to users based on their location.

Number reservation time:

Assigning a number to a user for the duration of their session and a few minutes after it ends enhances the accuracy of analytics. With this feature, the system associates call with users, even if they called after closing the website browser tab.
Before making your final decision, it is advisable to test the selected call-tracking service, if possible, or read the demo version. This will help you make an informed choice to ensure an effective lead management process.
Conclusion
Call tracking is a valuable tool for businesses to help optimize marketing efforts, improve customer service, improve the conversion of leads into sales, and measure the effectiveness of marketing campaigns.
Using such software and lead management systems allows companies to reduce the cost of advertising campaigns, increase profits and achieve more successful results.