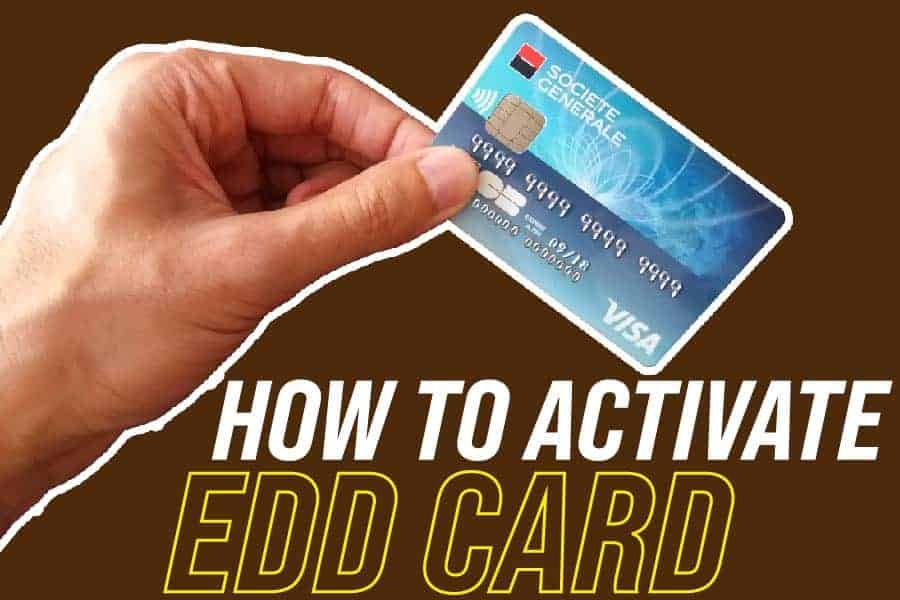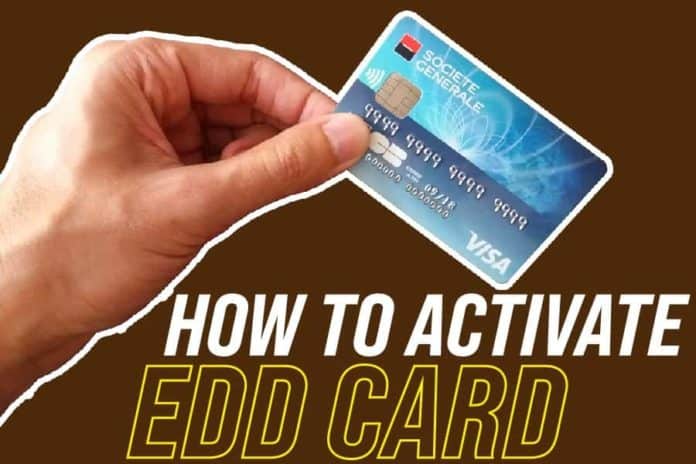 The EDD (Employment Development Department) provides a range of services for many Californians. They offer benefits for individuals in varied categories. These include people qualified for paid family leave, unemployment insurance, and disability insurance claims.
The payment is usually accessed via a visa debit card. The agency deems it a convenient, secure, and quick way claimants can access their unemployment benefits.
Unfortunately, you cannot use the EDD card unless activated. This brings us to the very important question. How can you activate an EDD card? Read to find out.
How To Activate EDD Card
The Bank of America issues EDD cards. But you cannot access your unemployment benefit without this card.
The EDD card also arrives un-activated. Thus, you must activate it to withdraw or transfer your funds.
You can activate the EDD card in several ways. You can do so by visiting the debit card webpage of the issuer – Bank of America. EDD card activation is also possible via phone.
Let's explain the various ways you can activate your EDD card with ease.
Method #1: Activating EDD Card Online:
This method is quick and easy. And you can use a mobile device or laptop computer (ensure you have internet connection). With these, you're good to go.
Here's how this method works.
Step#1: Visit Bank of America's EDD card website here. You can type the keyword on Google or other search engines to get the webpage.
Step#2: Click the "activate my card" icon.
Step#3: Fill the form. You have to provide your information and please ensure your details are accurate.
Step#4: Wait for the card to be activated. The Bank of America will verify your details and activate your card. Just be patient.
Method #2: Activating EDD Card Offline:
Is it possible to activate the EDD card offline? But that can only be possible by calling Bank of America.
Firstly, there are certain things you need to have on hand before you make that call.
Once you have the information above, you can now call the Bank of America. You need to have the details on hand because the bank will require them before considering your request.
Why is this important? It's for security reasons. The bank wants to confirm that you're the one calling before setting up your pin.
The number to call while in the USA is 1-866-692-9374 or 1-866-656-5913. If you call and keep hearing all agents are busy, keep calling until you get a desired response.
Once you can provide the necessary details to the bank, they'll set up your pin. That's what you need to start using your EDD card.
A Handy Tip: Please note that you can only call the Bank of America to activate your EDD card with those numbers if you're in the United States of America. The numbers above won't work outside the United States.
What then can you do to activate your card if you're not in the US? Well, if you're outside the United States and wish to activate your EDD card, you must call this number 1-423-262-1650.
However, please endeavor to double-check the number before calling. You don't want to call a wrong number and give your personal information to the wrong people.
Can You Activate An EDD Card Without SSN?
No, you cannot. That's the straightforward answer. Let no one tell you that you can plead with the bank to honor your request.
The bank needs to verify your identity. They have to be certain you're the card owner before setting up your pin.
So, if you don't have your social security number, you can forget about calling Bank of America to activate your EDD card.
In most cases, the bank may ask you to provide only the last four digits of your social security number over the phone. But if you are in the banking premises, they may request you to provide your SSN in full.
Can You Start Using The EDD Card Immediately?
The EDD card doesn't arrive activated. If that's the case, contact the issuer, Bank of America, without hesitation.
You cannot use your EDD card until you have activated it. The activation process involves creating a pin to use the card.
However, once activated, you can start using your EDD card immediately. You can even spend the entire amount paid into the card.
A Handy Tip: You can use your EDD card the same way you use a personal debit card. You can also use it wherever the Visa card is accepted.
How To Transfer Your Money From An EDD Card To Your Bank Account
The first and most crucial step is to get the EDD card and activate it. Once activated, you can start spending the cash in the EDD card account.
You can move your funds from the EDD card into your bank account. However, there are steps you have to follow.
So, how can you transfer the money paid into your EDD card account to your bank account? Follow the steps below.
Firstly, understand that you can transfer your funds into a savings or checking account whenever you want. But you have to set up a direct deposit transfer, which only Bank of America can conduct.
Here are the various things you would require to set up a direct deposit.
EDD debit card – The card has to bear your name. An email address – You have to ensure this email account is valid. Double-check the account before using it.
Account number – Check the number correctly.
Routing number – You also have to check the number correctly
A Handy Tip – The routing and bank account number belong to the account you wish to transfer funds from your EDD card into.
Bank of America allows EDD cardholders to decide if they want the direct deposit transfer to be one-off or take place automatically for a specific period.
You can contact the bank's customer service via the numbers provided above or online.
How Can You Replace A Stolen EDD Card?
Replacing a stolen, damaged, or expired EDD debit card is simple. The Bank of America won't charge you a dime whether the card is damaged, stolen, or expired.
So, how can you replace your EDD card? All you have to do is contact the Bank of America.
Please note that you won't be speaking to a customer service representative when you contact Bank of America. You'll be directed to an automated menu.
You'll be asked to choose from two options "stolen or lost." The bank wants to know how you misplaced your card.
You would receive your new EDD card within 7 to 10 days from when you placed the order.
Furthermore, please wait for the card to be delivered within this period. Please do not request a new card for the second time, as it would block the first and delay your benefit payment.
Conclusion
This post discusses how to activate an EDD card. You can follow the steps to activate your card if you just received it for the first time.
Please keep in mind that you cannot use your EDD debit card unless activated. Again, never disclose your card pin or EDD account number to anyone.