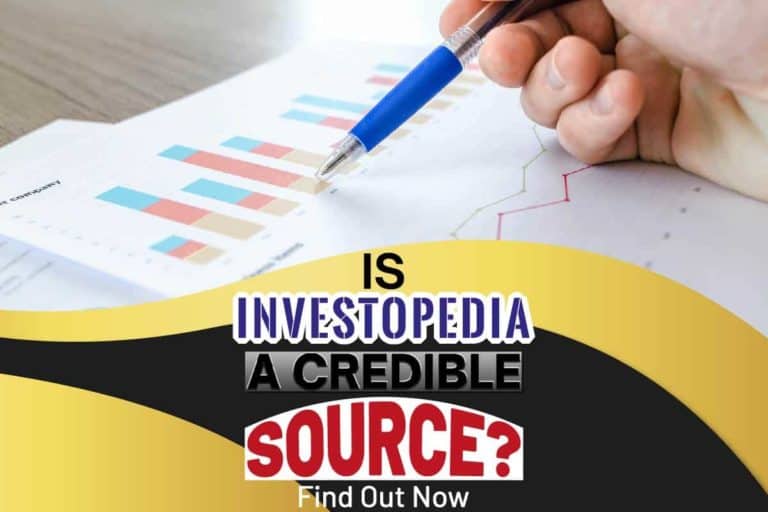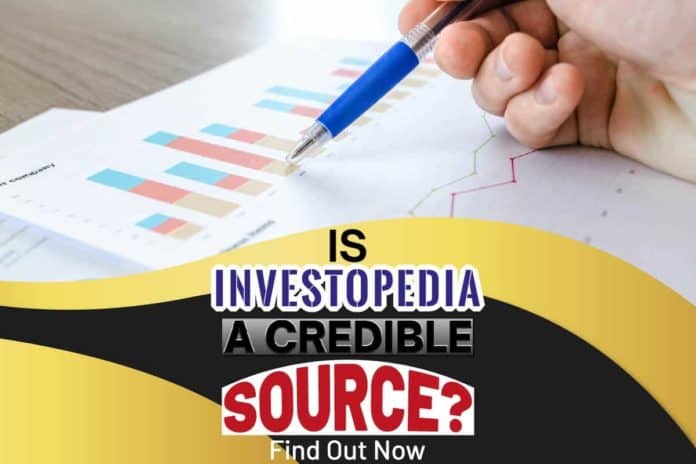 Investopedia is one of the best sources of information out there – be it for financial information, learning through self-paced courses, and sometimes even for practicing stock market trading. It is indeed a great learning website for beginners and experienced professionals alike.
But is Investopedia a credible source?
Well, Investopedia definitely is a fantastic source to have a better understanding of complex financial information. However, it is not peer-reviewed, so it isn't the best option for academic research. But if you just want to improve your knowledge about basic finance, then it sure is the site to visit!
Features Of Investopedia
The two main features of Investopedia are described below –
1. Academy
Investopedia Academy is known as an education marketplace that offers a growing library of self-paced online courses up for purchasing. The courses range from day trading to simple personal finance. Some of the most popular courses on this site are –
Trading For Beginners

Become A day Trading

Excel for Finance

FOREX for beginners
Each course is created by knowledgeable instructors (mainly financial experts) and has supplementary quizzes, exams, practice tests that help students retain the information.
The best thing about Investopedia Academy is that it does not market itself to be something that it isn't just to attract more people. Instead, its generally accurate factual information and ability to provide beginners with a starting point does that by itself.
2. Stock Simulator
The second noteworthy feature of Investopedia is its stock simulator. This feature gives you the feeling of actually trading in a stock market and definitely helps gather some valuable experience before going out to do the same thing in the real world.
Let's dive a bit deeper into it. The way this works is that you get $100,000 in virtual cash to invest in a stock market and manage your portfolio once you have signed up for the simulator. While this is definitely a fantastic feature, there is scope to do better.
For example, the registration process is very complicated and has a lot of unnecessary steps. Besides, the user interface is a bit backdated. And it lacks some modern trading options.
What Makes Investopedia Trustworthy?
Here we will discuss in details a few characteristics of Investopedia that makes it a trustworthy source to its users;
1. Editorial standards
The editorial staff of Investopedia always ensures that each article contains factual, updated, and complete information free from errors and biases. Whenever there is a new update regarding any information presented in their articles, they quickly update it, and when necessary, rewrite it.
The due diligence by the editors complied with the knowledge and expertise of their contributors makes the topics provided on the site extremely credible.
2. Financial Review Board
Since Investopedia mainly works to provide financial information to its users, it has a financial review board. This board is responsible for continuously reading and reviewing the content across the site and notify the editorial team if any updates need to be made.
The board is not made up of random members either. Instead, a group of highly skilled economists, financial planners, certified public accountants, investors, financial analysts, tax experts come together to make the website as credible as possible.
3. Inclusive Content
More than ever in today's world, inclusivity is important. Investopedia recognizes that and therefore ensures to provide content that mirrors the perspective of people of all genders, ethnicities, sexual orientations, and socio-economic backgrounds.
This helps it connect to a broader range of readers and makes the readers feel heard in turn.
Instead of just trying to make inclusive content, Investopedia tries to represent people from diverse backgrounds in their workforce too. They are incredibly diligent about having Black, Indigenous, and People of Color (BIPOC) on their staff.
The content of Investopedia is also reviewed by an Anti-Bias Review Board, whose sole job is to make sure that the content is representative of all races, genders, sexual orientations.
Furthermore, this board advises the editorial team and the content contributors on how to improve. Now, the board is comprised of educators, researchers, advocates with a strong background in inclusion and justice.
4. Corrections
Since Investopedia aims to provide accurate information free from errors, it always owns up to its mistakes – whether large or small. Corrections are made whenever any erroneous news is provided, and the corrections are clearly noted.
Other Alternative Websites
In case you are looking for other alternative websites that also offer credible sources of information, you can check out the list below –
Dealipedia
This website is mainly designed to provide information to corporate sectors. It includes information about business deals from all over the world and is constantly updated to reflect current business realities.
FactMonster
If you need a website that you can use for your academic citation purposes, then this one is the way to go! Its articles can be used for referencing, as it relies on credible information sources.
Infoplease
This one is almost like an online encyclopedia, and you can get access o any information on any topic on this website. The good thing about this is that not everyone can publish data here, and a board of experts continuously reviews the system to ensure accurate data is provided.
Frequently Asked Questions
1. Can I use Investopedia as a reference in my college paper?
While Investopedia is definitely an excellent source for financial information, it is best not to use it as a source for college papers. This is because the material here is not peer-reviewed by experts, and colleges usually want peer-reviewed sources like journal articles.
2. How useful are the courses provided by Investopedia Academy?
The courses by Investopedia Academy have great reviews as they do a wonderful job of explaining complex concepts to beginners. However, experienced professionals might find the language a bit too basic.
3. Which company is Investopedia part of?
Investopedia is part of the Dotdash publishing Family, led by CEO Neil Vogel. It was launched in 1998.
Conclusion
All the information you have read in this article so far must have provided you with an answer to your question – is Investopedia a credible source? Remember, if you feel confused about any particular information on the website, you can always check out some other links to confirm!