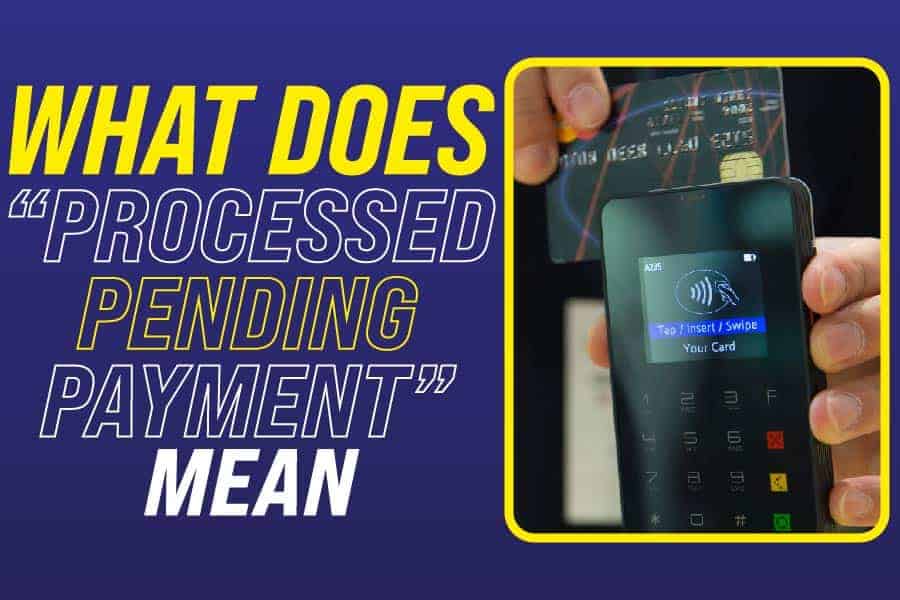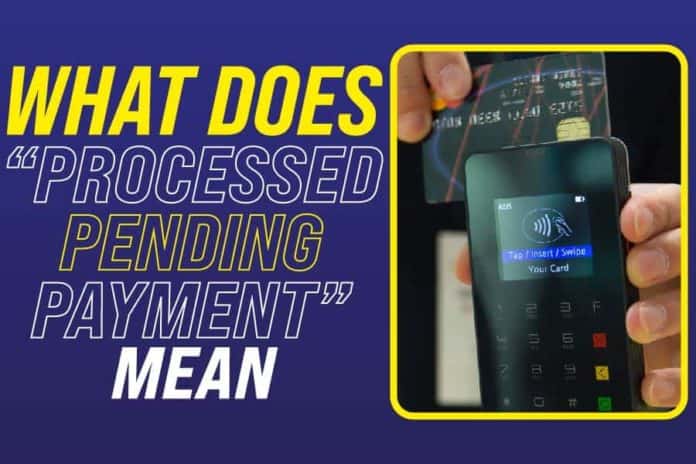 Most unemployment claimants have numerous questions regarding their payments. But the challenge is getting officials to respond to these questions.
You might find a range of messages in your MiWAM account that seems confusing. It happens most of the time. But those messages you're seeing mean something, and understanding their meanings can help calm a filer's nerves.
The message "processed-pending payment" is one of the popular messages and a confusing one. If you find this message on your benefits account, here's what you need to know.
What does "processed-pending payment" mean?
This message means the agency has successfully received your details and has processed your certification. What should be the next thing after this? Payment!
Once certified, the next thing filers should expect is payments. However, this takes a couple of days. So, don't expect it immediately after you confirm the agency has certified you.
You also must understand that weekends and holidays aren't among the waiting days. That is, the agency won't process your payment during weekends or on holiday.
What should you do after being certified? Keep an eye on your MiWAM (Michigan Web Account Manager) account for an update. Your payment might arrive at any time.
Please note that once the payment arrives, the message alert you'll receive is "payment sent MM/DD/YYYY." And after the date indicated, expect the amount sent to land in your payment method of choice within 7 to 10 days.
So, that's what the message means. Is it a good sign? Yes, it is. Filers should be happy with this message as the money is on its way.
Keep reading as we share more information on the subject.
How To Resolve The Message "Processed-Pending Payment"
Fear might creep into most people's minds when the message "processed-pending payment" appears in their inboxes, but we can't blame anyone for reacting this way.
The thing is, these individuals survive on benefits they receive from the agency. So, any message that's different from "payment issued" won't appear appealing.
Now, how can you ensure the message "processed-pending payment" is resolved quicker? It is simple! Contact the agency via phone and explain your situation to them.
Surprisingly, you might discover that the only thing holding your payment is the verification. Once you contact the agency, they'll tell you the next step to take.
The agency might ask you to provide a couple of documents and information about yourself.
A Handy Tip: The unemployment insurance agency requests verification from applicants now and then to fight against identity fraud.
You may not know this. But the truth is, many fraudulent individuals are seeking ways to cheat the system. Some may have gotten a job, but they still want to receive unemployment benefits.
So, if the agency suspects an account, they may place it under "stop payment." This status doesn't mean you won't receive your money. It also doesn't mean you are fraudulent.
All you have to do is verify your account. Then you can expect payment.
What information would the agency request? The basic requirement for verification and making your account functional again is your personal information.
When you phone in and someone in the agency answers your call, they may ask you to provide your residential address, driver's license number, and name.
Once you provide the requested information, expect payment to arrive in your account within 3 to 4 days.
What other ways can you contact your unemployment insurance agency?
You can do so via email. But the truth is, a phone call is best. It is quick, and you're sure to receive an instant response to the issue.
Nevertheless, patience is important when contacting the agency. Understand that they are paying plenty of people like you. And some may have the same issue as you and want to resolve it quickly.
Just be patient and keep calling. The agency will place your call on the waiting list sooner.
A Handy Tip: Contact the agency via phone to resolve your challenges faster. Emails might take time. They may probably have a ton of unattended email messages in their inboxes, so don't add yours to that.
Pending Unemployment Payment: What Is The Reason?
One notification message unemployment claimants never want to see is "pending payment." Messages like these can break one's heart.
This message indicates that the agency has processed your certification and issued payment.
Normally, payment takes time to process. It is not something the agency can handle in one day. It can take three or more days. And remember that these agencies are handling tons of other benefit claimants like you.
So, pending payment means work is ongoing to ensure your entitled amount lands in your account. If you already have a confirmation number, you don't have reason to be afraid. Your payment will get into your account.
In the same vein, you cannot do anything to change your payment status. The agency will resolve it themselves.
What's The Meaning of "No Payment Issued?"
Every message from the unemployment agency has a purpose. And two things can happen when you file for a benefit claim. You might either get paid or not.
So, what's the meaning of the message "no payment issued?" This message suggests that you have had 1.5 times your regular weekly benefit.
Another reason is that your claim has been denied. Thus, you won't get paid.
This message can be destabilizing. But before you start beating yourself up, try to figure out what the challenge is. You can check your "claim tab" for messages detailing why your claim was denied.
What's The Meaning Of "Payment Posted?"
If you find such a message from the agency, be happy! The "payment posted" message is one of those messages every benefit claimant wants to see.
What this message means is that the agency has processed your payment. So, it's just a matter of days, hours, or minutes before it arrives in your debit card or direct deposit account.
How Can I Check The Status Of My Claim?
Firstly, bear in mind that you can check your claim's status with ease. You don't need to email or call the agency to know the status of your claim.
You can do so from your MiWAM account. Just log in to your account, and check the Certification Tab or Determination Status.
Payment Reversed – What Does It Mean?
The "payment reversed" is one of those messages claimants don't want to see. But then, it's not mostly the agency's fault. It could be your fault the money didn't enter your account.
This message implies that the agency has sent the money, but the bank decided to reverse or had it sent back to the agency. Why? They discovered an issue with your account.
So, the "payment reversed" message is usually sent when the bank cannot deliver the payment into your account. It might be because of an invalid account number, or your bank account has been closed.
So, make sure your account number is correct when submitting your details. Double-check to ensure there's no mistake.
You can also check the status of your account from time to time. If the account is inactive or closed, try to resolve the issue or use another payment method before the agency sends your payment.
Can one edit account information? Yes, you can edit account information by visiting your MiWAM account. Head to Claimant Services and choose the "Modify Payment Benefit link." That's it.
Conclusion
What does "processed-pending payment" mean? This message means that the agency has processed your certification, and what's left is payment.
However, most people have complained about delays in receiving their payments, even seeing this message. If you're one of them, you don't need to sit down and not do anything.
Contact the agency and demand to know the status of your claim. Sometimes, they may have an identity fraud issue and decide to place certain accounts under "stop payment."
You can contact the agency via phone call and email. But a phone call is the best. They may have many unanswered emails, and yours could be on the waiting list.
Furthermore, you have to be ready to wait patiently for a reply when you contact the agency via phone call. You might call multiple times and hear a message that the agency is busy. Keep calling until you're placed on the callers' waiting list or answered.