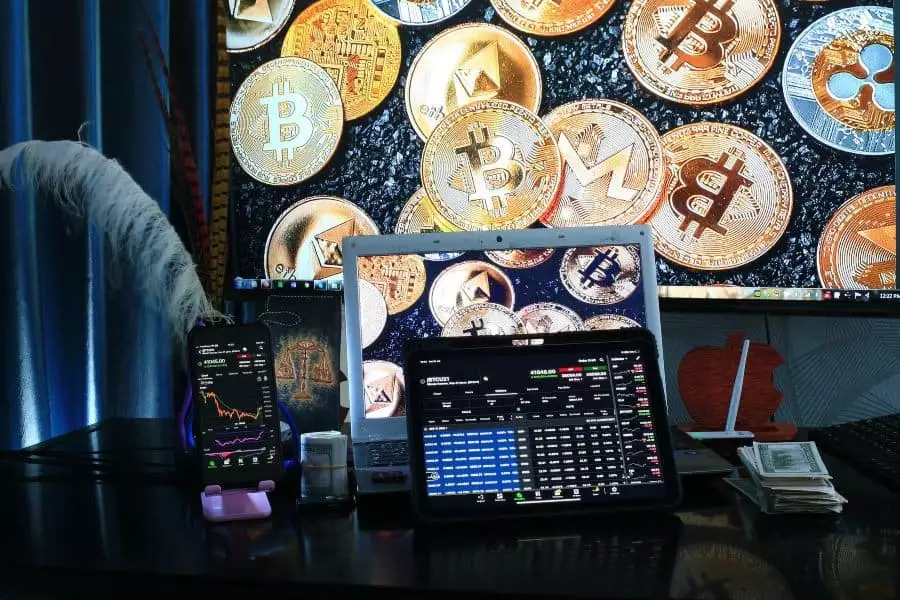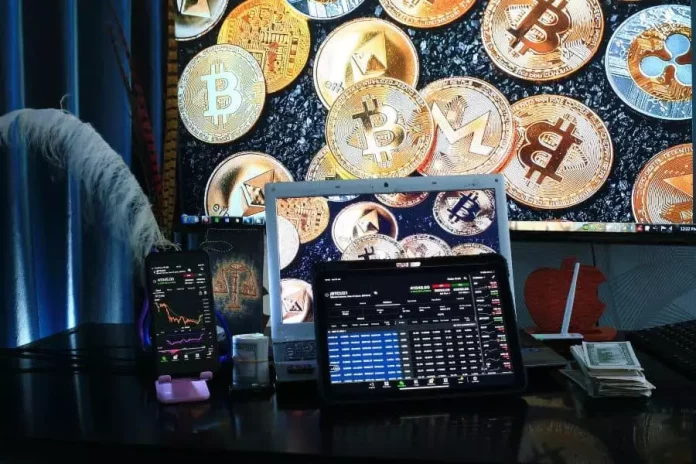 Bitcoin, which uses blockchain technology to track transactions, is highly valued by anonymous cybercriminals and other users who wish to shield their identities. The cryptocurrency's reputation as 'Internet money' has made it popular with hackers and fraudsters looking to make a profit quickly.
The value of Bitcoin skyrocketed in 2017, going from $1,000 in January to almost $20,000 by the end of December. It has since dropped in value but remains one of the most valuable cryptocurrencies available on the market today. As a result, more and more people are becoming involved with Bitcoin every day—including malicious actors who see an opportunity for profit.
The borderless nature of Bitcoin makes it especially attractive to cybercriminals who can use it for illegal activities such as money laundering without having to worry about being put behind bars.
Unlike fiat currencies such as the US dollar or Euro, there are no central regulatory bodies governing the creation and trade of new Bitcoins. Although there are guidelines that help prevent fraud and other forms of crime within the cryptocurrency industry, they do not go far enough when it comes to preventing identity theft or illegal activity carried out through digital wallets containing millions of dollars worth of cryptocurrency coins (aka BTC).
What Does KYC Stand For?
KYC stands for "Know Your Customer," and it's a process of identifying customers. It also refers to the regulations that require businesses like yours to integrate a customer identity verification system.
According to the Financial Action Task Force (FATF), KYC procedures include:
Identification and verification of customers' identities

Monitoring of transactions

Reporting suspicious activity
Dispelling The Myth Around KYC
KYC is more than just checking an ID document. It's a process that establishes a customer's true identity, potential risk level, and location. It's necessary for banks and other financial institutions because they need to meet regulatory requirements as part of the fight against money laundering (AML) and terrorist financing (CTF). But KYC can benefit your bitcoin business even if you are not subject to these regulations. Here are five common myths about KYC that we want to dispel:
This is just for banks and financial institutions

I don't need to do this on top of AML checks

I can just check ID documents

This will be too much effort for a low reward

Customers won't want to share personal information with me
Why It's Important To Keep Your Business Compliant
You can protect your business and your users by keeping them compliant. KYC allows you to establish the identity of customers, make sure they are not terrorists, and verify that they do not have a criminal record. AML allows you to prevent illegal activities like money laundering. As mentioned earlier, if you don't follow these procedures, your company could be fined or even shut down.
The compliance process is actually good for your business: it allows you to build trust with your users and create a better customer experience for them. Running a compliant organization also helps protect you from legal trouble in the long run!
How Identity Verification Solutions Can Help With Compliance
The first step to getting your business compliant is to use a service that already meets the KYC requirements. This will cut down on time and resources spent trying to develop and implement a whole new system in-house. Once you find a service that's right for you, make sure it is GDPR compliant, too—not only because it's important in itself but also because doing so can streamline compliance with other legislation.
Next, you should look for services that are compatible with your current systems and don't require the installation of any additional software or hardware. This will keep the transition simple and painless, which is especially necessary when working with delicate customer data. A flexible identity verification solution can be adapted to fit your existing practices rather than forcing you to alter them. You can visit au10tix.com to find more information on an ideal API.
Finally, make sure that the identity verification solution provides more than just name and address checks. The best ones will include additional information such as national identification number verification, social media profile audits, facial recognition technology, document authentication, digital footprint tracking, and more. All of these add another layer of protection against potential fraudsters who might threaten the integrity of your business model or exchange.
Conclusion
As a business owner, you have a lot on your plate. You're probably getting ready to take your company to the next level and expand into new markets, but how can you do that if you don't know who your customers are?
Identity verification and KYC compliance are essential for any Bitcoin business. It helps ensure that you know who is buying from your shop and prevents fraud from occurring.
The good news is that it doesn't have to be difficult or expensive—there are plenty of services out there that can help make this process as seamless as possible for you.