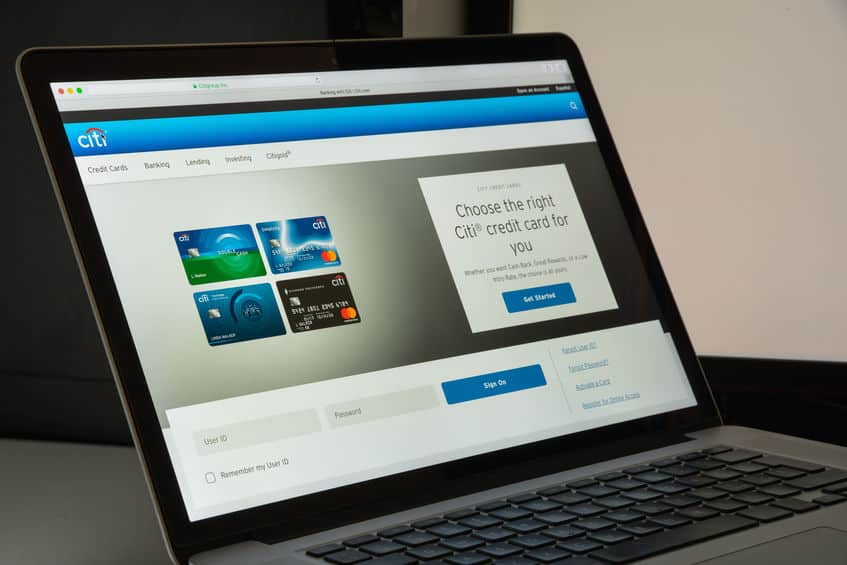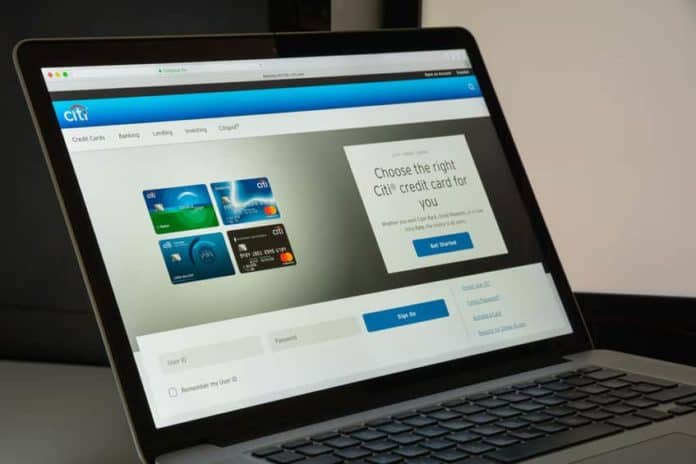 If you've recently received a Citibank credit or debit card in the mail, you're going to have to get it activated before you can use it to make purchases. The good news is that Citibank offers several ways to activate its branded credit and debit cards. All you have to do is choose the option that you feel most comfortable using, and go through some easy-to-follow steps, which we'll cover here.
How to Activate Your Citibank Credit Card or Debit Card Online
If you'd like to activate your Citibank credit or debit card online, the process is quite simple. Getting it done should only take a matter of minutes, and then your card will be ready to use. To get started, head over to Citibank's activation page. Once there, you'll be prompted to enter the 16-digit card number from the front of your card.
On subsequent pages, you will also need to enter the following information:
Your name as it appears on the card

The three-digit security code from the signature panel on the back of the card

Your social security number

Your date of birth
The reason you have to enter so much information is so that Citibank can verify that you're the cardholder. This is to prevent an unauthorized user from activating your card and using it to make fraudulent purchases.
How to Activate my Citi Card by Phone
If you'd prefer to activate your new Citi card by phone, the process is just as easy as doing so online. First, you should look for the card's activation phone number, which will be located on a sticker affixed to the front of the card. The activation number will differ depending on which specific Citibank credit or debit card you have. Make sure to call the number from the phone line associated with your Citibank card account. Doing so speeds up the process because the activation system will be able to partially identify you as an authorized cardholder based on that number.
Depending on that preliminary identification, you may be asked to provide the last four digits of the card number to activate it. If the system needs more information to identify you, what's needed will be the same information listed in the section above covering online activation. After you follow the voice prompts and provide the needed information, the system will let you know that the card's been activated and is ready to use.
If you are experiencing difficulties with your Citi card activation by phone using the number on the sticker, call their customer service line at: 1-800-950-5114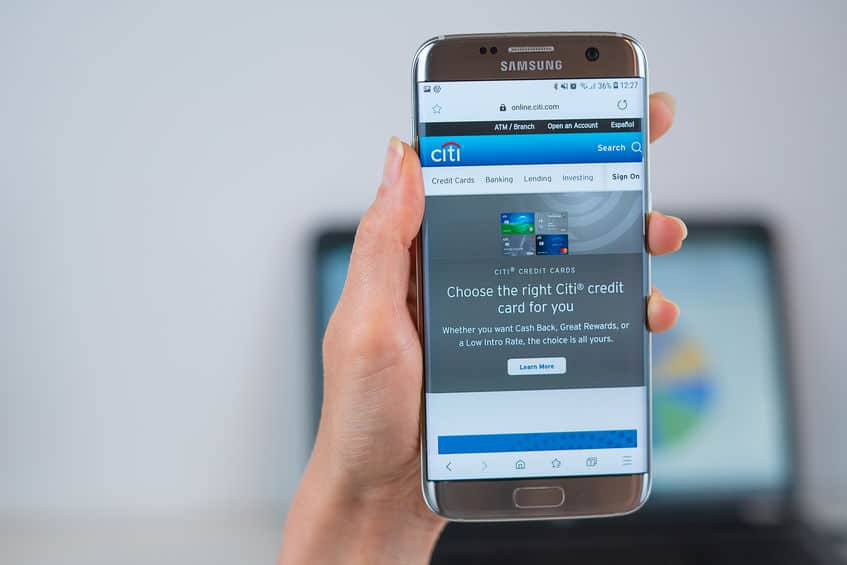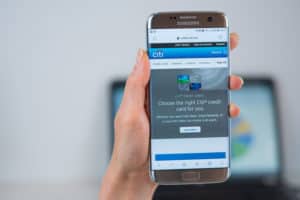 Register or Activate Using the Citi Mobile App
One of the best features of Citibank credit and debit cards is that you're able to use a handy mobile app to manage the account associated with them. You can also use the app to activate your card once you get it in the mail. To do that, first, download the Citi mobile app on your device. You can do that by texting "App50" to 692484, or by visiting your device's preferred app store.
Once you have the app, open it and choose the option to register or activate a card. Then you should choose the account type that matches your card. Then you'll need to use your device's camera to take a photo of the front of your new card. If you'd prefer to enter the information by hand, you can choose that option instead and type in your card number, security code, date of birth, and the last four digits of your social security number.
Next, the app will send you a one-time security code by email, phone, or SMS message. Enter the code into the app and you will then need to choose a username and password to use with the account. You'll also need to provide answers to some account security questions to secure your account. Once you're done, your card is activated and is ready for use.
How Do I Know if my Citibank Card is Activated?
At the end of the activation process you choose, you will get a confirmation that your card is active and ready to go. Of course, you can test that by visiting any Citibank ATM or by making a small purchase at the retailer of your choice. If there's any problem with your card's activation, you can then call the customer service number listed on the back and they'll help you get to the bottom of the problem.
The Bottom Line
As you can see, activating a Citibank debit or credit card is easy no matter which option you choose. If you use the app, you'll even have set up your account for online access, too. That way, you can manage your card, pay your bill, or see usage information whenever you need it.