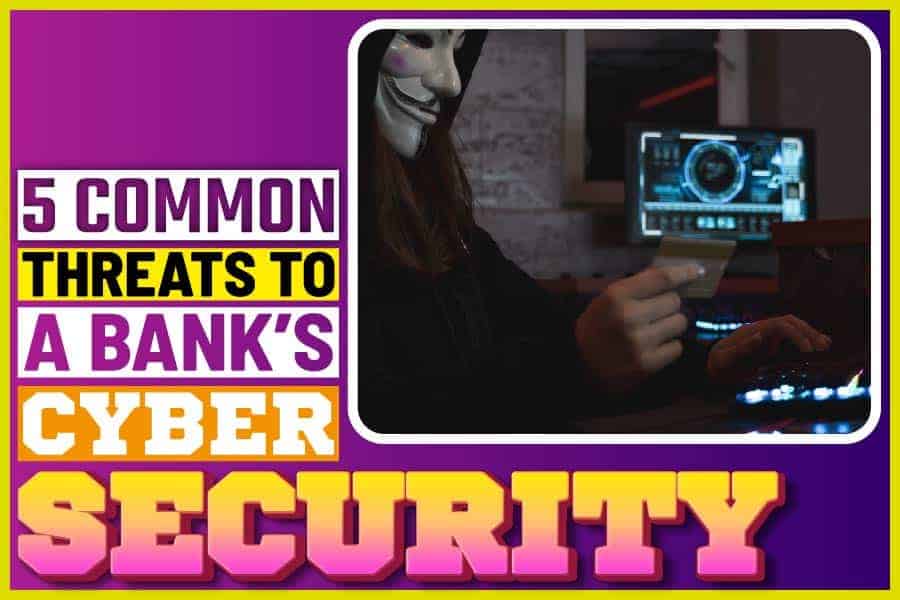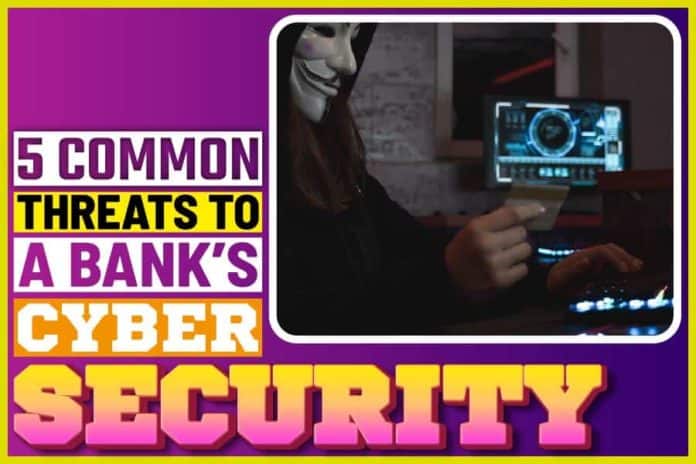 Over the last few years, the financial industry has embraced digital technology to make services more accessible and convenient to customers. Tday, at least 76% of all bank transactions are online-based.
While online banking is beneficial to the banking industry, it poses serious risks of cyberattacks. Threat actors are constantly targeting employees, executives, and customers to attack the banking sector.
And according to recent studies, COVID Pandemic has resulted in a 238% surge in cybersecurity attacks on banks. Despite numerous attempts to fortify security, banks and financial services account for about 35% of all data breaches.
Today, banks continue to look for ways to reduce operational risks and remain secure. Here are some common threats facing the financial sector.
1. Credential Stuffing And Identity Theft
Credential stuffing is the automated process cybercriminals use to get access to customers' banking accounts.
It's a dangerous type of cyber threat to customers since criminals can take over accounts such that the legitimate owner no longer has access. Advanced criminals go a notch higher and try using the credentials on other accounts associated with the victim. And this results from the tendency of people to use the same credentials on different accounts and platforms.
Over the last few years, the frequency of account takeovers has been on a steady rise. In 2020 alone, credential-stuffing in the banking sector rose by 45%  and passed the 3.5 billion mark.
2. Phishing And Insider Threats
Phishing is a common practice threat vector used by hackers to spoof companies and trick employees into disclosing confidential information. In the banking industry, hackers trick employees into opening malicious links and attachments. Successful phishing attacks are often costly for financial institutions as they can expose customers' PII information and other confidential internal information.
Most businesses shy away from the notion that employees are often the weakest link in a cybersecurity program. But the truth is that at least 60% of cyberattacks come from within the ranks of your company. A recent study from IBM shows that the financial sector is among the top sectors affected by insider attacks.
At least 75% of the total internal attacks were intentionally carried out by poorly compensated and disgruntled employees. These employees can give up their credentials to criminals or simply decline to observe the laid-out cyber security practices. On the other hand, the remaining 25% of internal attacks are attributed to human error.
3. Targeted Ransomware
Ransomware has become the weapon of choice for many cybercriminals and threat actors targeting credit unions and small banks with less than $35 million annual revenues.  And over the past year, at least 90% of financial institutions have encountered ransomware threats.
The threat actors executing targeted ransomware attacks are motivated by their recent successes and are raising the ransom for stolen data.
In particular, attackers spend significant time and resources to lure high-profile targets like popular enterprises and secure cloud networks. They carry out lengthy social engineering campaigns in an attempt to gain access to business networks.
4. Malware On ATMs And PoS Systems
When vendors update their ATMs, they are quite safe to rely on. However, most ATMs still run on outdated OS that constantly requires major security patches to function safely.
In most cases, major changes to ATM software require direct approval by ATM vendors. Therefore, failure to approve and install updates leads to higher chances of attack. Rather than upgrading existing software, most banks wait until the machine reaches the end of the cycle and replace the entire machine.
Malware has been a longstanding threat in the banking sector. Threat actors can access banking networks by infecting user devices with sophisticated malware and harvest critical data. Over the last years, malware has become easier to obtain. And in 2019 alone, at least 75% of all data breaches in the financial sector were attributed to malware threats.
The increasing growth of the malware-as-a-service models and file-less malware attacks highlights the need for security vigilance in the banking sector. In fact, the hacking group Prilex has become a MaaS bazaar targeting PIN pad communications, PoS, and ATMs.
5. Gaps In Complex Technology
As technology evolves, cybercriminals are constantly looking for new security vulnerabilities to exploit financial institutions. In a recent report by VMware Carbon Black, at least  82% of CIOs reported that cyberattacks are getting more sophisticated.
Emerging technologies are helpful and can provide unique competitive advantages for your business.
And in the finance sector, CTOS and CIOs are leveraging blockchain and the Internet of Things (IoT) to build growth. However, these technologies often come with additional risks.
Banking and financial services websites or applications can pose serious weaknesses in the network architecture.
According to studies, researchers found banking and finance websites to be the most susceptible to hacking. The research shows that about 80% of tested targets are vulnerable to cross-site scripting attacks. Malicious scripts used by criminals can access your websites' cookies, other vital data and record the contents of active web pages.
Conclusion
Despite the threats and weaknesses mentioned above, the banking industry has numerous opportunities to improve. And while multiple solutions exist, it's prudent to find the appropriate solution that supports your organization.
Banks and other financial services have adopted online banking because it simplifies services, making them convenient and customer-friendly. In the end, the most important aspect in reducing the attack surface is to focus on enhancing the baseline cybersecurity performance to mitigate security weaknesses.