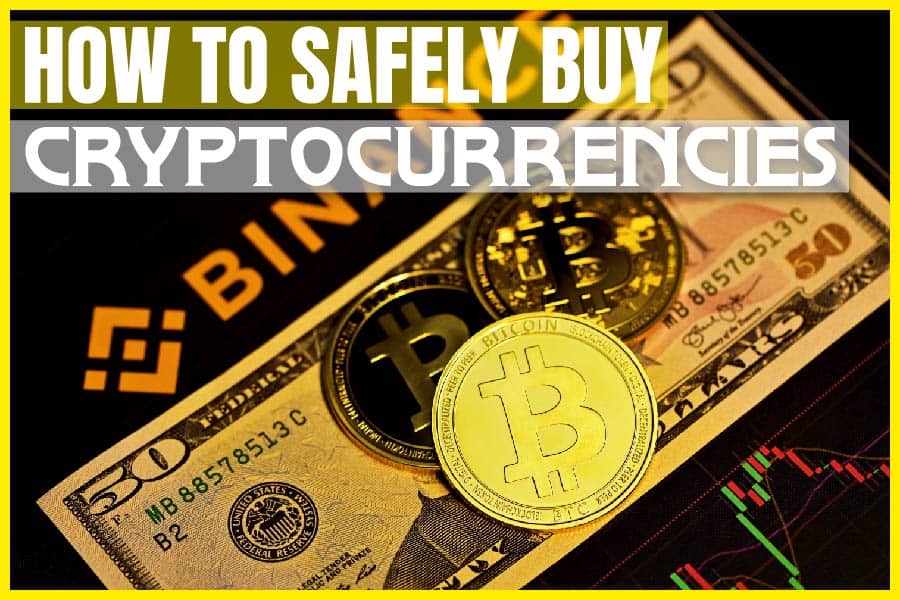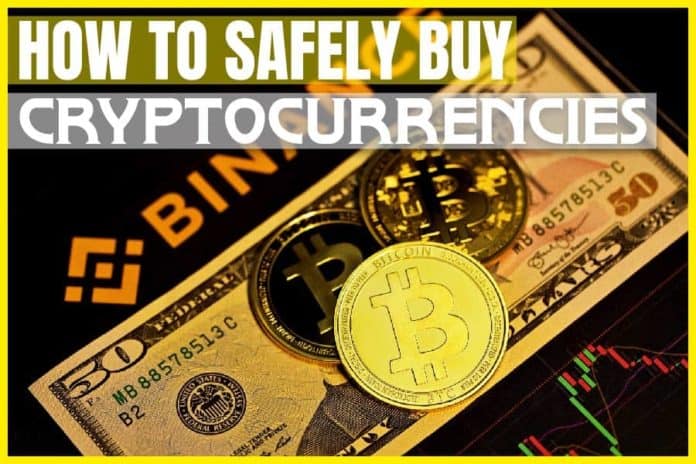 If you have been following the news recently, you've probably heard a lot about Bitcoin and other cryptocurrencies. Bitcoin is a digital coin that was first introduced in 2009 and has grown massively in popularity ever since. There is a finite number of Bitcoins available to purchase, and due to the high demand, experts believe there's a high chance that the value of one Bitcoin may surpass $100k in the future. Today, more and more people are beginning to see Bitcoin as the future of finance, since it is a decentralised type of finance that is not impacted by inflation. Since it was first introduced, Bitcoin has gone from being something that only a select few tech experts understood to an investment that almost anybody can make. In addition to Bitcoin, there are now hundreds of altcoins available. Here's everything you need to know about getting started with Bitcoin investing safely.
Where To Buy Cryptocurrencies
A cryptocurrency exchange is typically the safest option to consider if you want to invest in cryptocurrencies such as Bitcoin. There are several different options to choose from. Some of the most popular, trustworthy, and reputable exchanges available include Paxful, Binance, Coinspot, and Crypto.com. Paxful allows you to buy Bitcoin with debit cards from other Bitcoin holders with strong security measures in place to ensure that your money is safe throughout every step of the process. You can learn more about their services and get started with trading Bitcoin and other cryptocurrencies on the Paxful website.
How To Purchase Crypto
You can easily buy cryptocurrencies by signing up as a user of one of the most popular cryptocurrency exchanges. All you need to do is check the cryptocurrencies that are available for sale at the exchange and select the one that you want to buy. Most exchanges will offer some further information about the cryptocurrency for you to check before you buy it including the growth rates and current, past, and future predicted performance. You don't have to buy a whole coin at a time; for example, while BTC is currently worth between £30-40k, you can purchase a fraction of a coin for much less.
How To Choose The Right Crypto Exchange
Choosing the right cryptocurrency exchange for you is key if you want to get started with investing in Bitcoin and other cryptocurrencies in a safe and secure way. Choosing a reliable exchange that takes cybersecurity very seriously is important for making sure that your fiat currency and your cryptocurrency is protected. Before choosing an exchange, take some time to read reviews of different exchanges and check out comparison sites to find out how different exchange options stack up when it comes to the level of security that they offer. There are different types of security for different exchanges such as a Bitcoin security company. Some other important factors to look out for when choosing a cryptocurrency exchange include:
Payment Methods:
Think about how you plan to deposit money into your exchange account. Most of the best exchanges allow you to do this with a debit card or credit card, along with other payment methods such as bank transfer or even sending a cheque.
Crypto-to-Crypto Trading:
If you plan to buy cryptocurrencies and then use those coins to go on to buy more, make sure that you choose an exchange that allows crypto-to-crypto trading, which basically means that you will be able to pay for one cryptocurrency with another.
Cryptocurrencies Available:
This factor will depend on what you want to trade. Most of the popular exchanges will offer the most well-known coins like Bitcoin and Ethereum, but if you want to trade the lesser-known and newer altcoins, you might need to dig a little deeper to find a cryptocurrency exchange that offers them.
Fees:
Check out all the fees that are associated with using the platform to ensure that you're happy to pay them. There will usually be fees that are associated with every part of the process, but trading fees are the most important to be aware of.
User Friendliness:
If you are new to trading cryptocurrency, a user-friendly platform is going to be an essential for you. Choose an exchange that allows you to trade at the level you are comfortable with. The ideal exchange will have options for both beginner and advanced traders so that you can continue using their features as you get more experience.
Account Verification And Know Your Customer
While most people are eager to sign up to an exchange and get started with trading crypto as quickly as possible, it's not advisable to choose a cryptocurrency exchange that does not have extensive Know Your Customer checks in place. These checks might be frustrating to go through when you first sign up, but they are there for your safety and protection. Always choose a cryptocurrency exchange that takes checking your identity seriously, since you know that if you have to go through a lengthy account verification process, so will all of the other customers. You will usually need to do this by sending proof of your identification such as a passport or driving license along with a photo of yourself to compare it to.
Storing Your Cryptocurrencies
No matter how much of a good reputation for security the exchange that you choose has, the best way to store any cryptocurrencies you buy is separately from the exchange. Before you start trading, you should get a cryptocurrency wallet that you can use to store any Bitcoin and other cryptocurrencies that you buy. Both physical and digital wallets are available, and their purpose is to ensure that even if the exchange is hacked or other events happen, you will still be able to access your digital currency – something that might not always be possible if you are storing your cryptos in the exchange.
Investing in cryptocurrency is becoming a more and more popular option for people all around the world today. Digital currency is set to be the future of finance and the value of these investments is rising. Choosing the right exchange and getting a secure crypto wallet are some basics to consider for safely getting started with investing in cryptocurrencies.