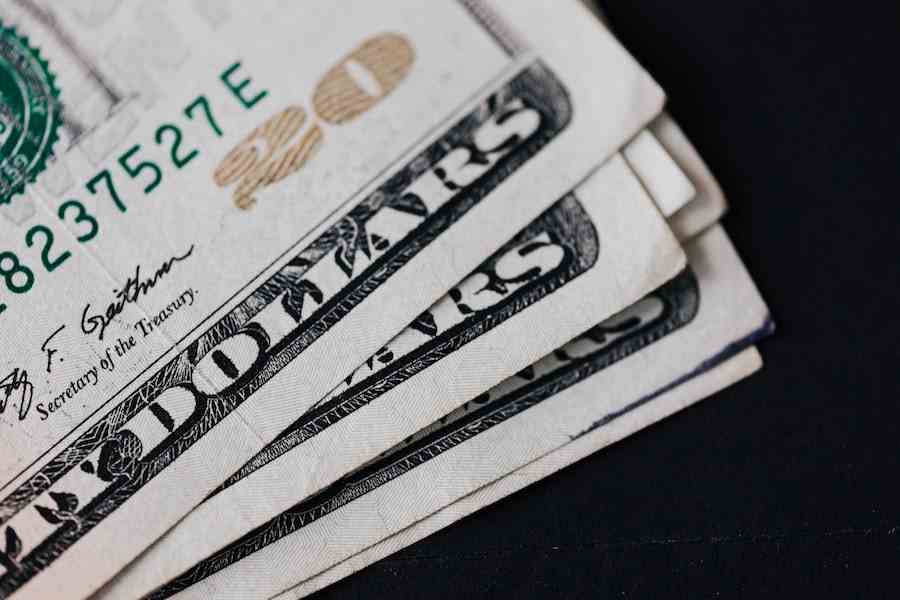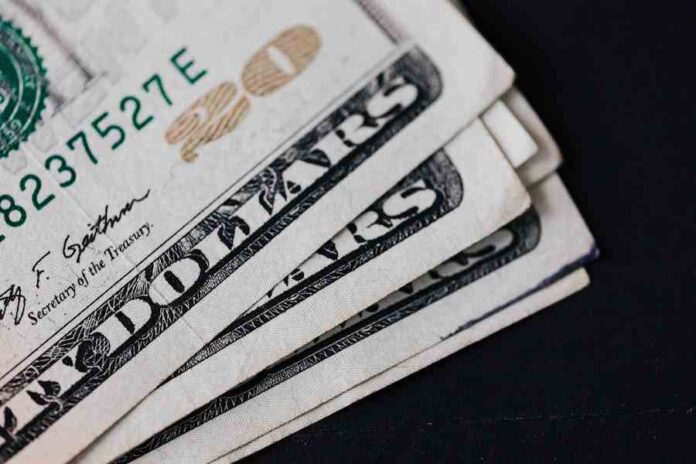 In today's digital age, where online banking and ATMs are commonplace, understanding how to withdraw money from a Chase Bank teller might seem less relevant. However, there are instances when an in-person withdrawal offers distinct advantages, such as personalized service and immediate access to funds. In this guide, we'll walk you through the step-by-step process of withdrawing money from a Chase Bank teller, ensuring you're equipped with the knowledge to navigate the experience confidently and securely.
How To Withdraw Money From Chase Bank Teller?
Prepare Your Identification And Account Information
Gather a valid government-issued photo ID (e.g., driver's license, passport) and your Chase account number or debit card. Make sure you have these documents on hand before visiting the bank branch.
Locate The Nearest Chase Bank Branch
Use Chase's website or mobile app to find the nearest bank branch. Note the branch's hours of operation and ensure it fits your schedule.
Approach The Teller
Upon arriving at the bank branch, wait in line or take a queue number. When it's your turn, approach the teller and greet them politely.
Provide Identification And Account Details
Present your ID and let the teller know you'd like to make a withdrawal. They might ask for your account number or debit card to verify your identity.
Specify The Withdrawal Amount And Denominations
Tell the teller the amount you want to withdraw. If you prefer specific denominations of cash (e.g., $20 bills), let them know at this point.
Review And Sign The Transaction Receipt
The teller will input your withdrawal request. Once the transaction is processed, they'll present you with a receipt. Review the receipt to ensure accuracy, and then sign it to authorize the withdrawal.
Receive The Cash And Complete The Transaction
After signing the receipt, the teller will count out the requested cash and hand it to you. Confirm the withdrawal amount, thank the teller, and collect your belongings. The transaction is now complete.
Understanding Chase Bank Teller Withdrawals
Chase Bank offers a variety of methods for customers to access their funds, and one of the most traditional and reliable options is withdrawing money through a bank teller. While the rise of digital banking and ATMs has shifted many transactions online, there are distinct benefits to opting for an in-person withdrawal from a Chase Bank teller. This method provides a personalized touch and immediate assistance that can be particularly useful in certain situations.
Bank teller withdrawals involve visiting a Chase Bank branch and interacting with a bank teller to obtain the desired amount of cash. Unlike online transactions or ATM withdrawals, which may be limited by daily withdrawal limits, using a bank teller allows for larger withdrawal amounts. This is especially advantageous for customers who need a substantial sum for significant purchases or financial transactions. Furthermore, bank tellers offer a level of human interaction that can be reassuring, especially when dealing with complex requests or unexpected issues.
Another advantage of Chase Bank teller withdrawals is the ability to customize the denominations of cash received. When requesting specific denominations, such as $20 bills for convenience, bank tellers can accommodate these preferences. This feature can be beneficial for individuals who want to have cash on hand in specific increments, such as for budgeting purposes or preparing for specific expenses.
In conclusion, understanding Chase Bank teller withdrawals is essential for making informed decisions about accessing your funds. This method offers more flexibility in withdrawal amounts, personalized service, and the ability to obtain cash in preferred denominations. While digital banking and ATMs are convenient, the option to interact directly with a bank teller can be advantageous in situations where human assistance and larger withdrawal capabilities are required.
Additional Tips And Considerations
While withdrawing money from a Chase Bank teller is a straightforward process, considering the following tips and factors can enhance your experience and ensure a smooth transaction:
Have Valid Identification:

Always carry a government-issued photo ID, such as a driver's license or passport. This is crucial for verifying your identity during the transaction.
Account Balance Check:

Before visiting the bank, check your account balance to ensure you have sufficient funds for the withdrawal. Avoid overdrawing your account to prevent fees or declined transactions.
Plan Your Visit:

Choose a convenient time to visit the bank branch, considering its operating hours. Avoid peak times to minimize wait times and ensure a more efficient experience.
Transaction Receipt:

Keep the transaction receipt you receive after the withdrawal. This serves as proof of the transaction and helps with record-keeping.
Mind Withdrawal Limits:

While teller withdrawals generally have higher limits than ATMs, there might still be daily withdrawal limits set by the bank. Be aware of these limits when planning your withdrawal amount.
Fees and Charges:

Some accounts or transactions may incur fees, especially if you're not using a Chase ATM or if you're withdrawing from a non-Chase account. Clarify any potential charges with the teller beforehand.
Be Security Conscious:

While interacting with the teller, be discreet about sharing personal information and your withdrawal amount. Keep your cash hidden and secure once you leave the bank premises.
Alternatives:

Consider other convenient methods like Chase ATMs or digital banking if you don't require immediate assistance or personalized service.
Customer Service:

If you have questions or concerns, don't hesitate to ask the teller for clarification. They are there to assist you and ensure a positive banking experience.
Regular Account Review:

Periodically review your account statements and activity to ensure all transactions, including withdrawals, are accurate and authorized.
Courtesy and Patience:

Remember that bank tellers deal with various customers and transactions daily. Approach the transaction with courtesy and patience, which can contribute to a smoother process.
By keeping these additional tips and considerations in mind, you can make the most of your Chase Bank teller withdrawal experience while ensuring security, accuracy, and efficient banking transactions.
Conclusion
In a digital era dominated by online banking, utilizing Chase Bank teller withdrawals offers a personalized and flexible way to access funds. By following the outlined steps, customers can confidently navigate the process while benefiting from human interaction and larger withdrawal capabilities. While technology offers convenience, the human touch provided by teller withdrawals proves invaluable, particularly for substantial transactions or tailored cash denominations. As financial landscapes evolve, the option to engage with a bank teller remains a reliable and advantageous choice for managing your finances with precision and ease.
Frequently Asked Questions (FAQs)
Can I Withdraw Money From Any Chase Bank Branch?
Yes, you can withdraw money from any Chase Bank branch, regardless of where your account is located. Just make sure to have your identification and account information with you.
Are There Limits To How Much I Can Withdraw From A Chase Bank Teller?
While Chase Bank teller withdrawals generally have higher limits than ATMs, there might still be daily withdrawal limits set by the bank. These limits can vary based on your account type and relationship with the bank.
Are There Fees For Using A Chase Bank Teller For Withdrawals?
Chase may charge fees for certain types of accounts or transactions. It's recommended to check with the teller or refer to your account terms to understand if any fees apply to your withdrawal.
Can I Request Specific Denominations Of Cash When Using A Bank Teller?
Yes, when withdrawing money from a Chase Bank teller, you can request specific denominations of cash, such as $20 bills. This allows you to receive cash in a way that suits your spending preferences.
Can I Use My Mobile App Or Online Banking To Set Up A Teller Withdrawal Appointment?
While some banks offer appointment-setting through their mobile apps or online platforms, Chase Bank's appointment system may vary. It's advisable to visit the Chase Bank website or contact their customer service to check if appointment scheduling is available for teller withdrawals.