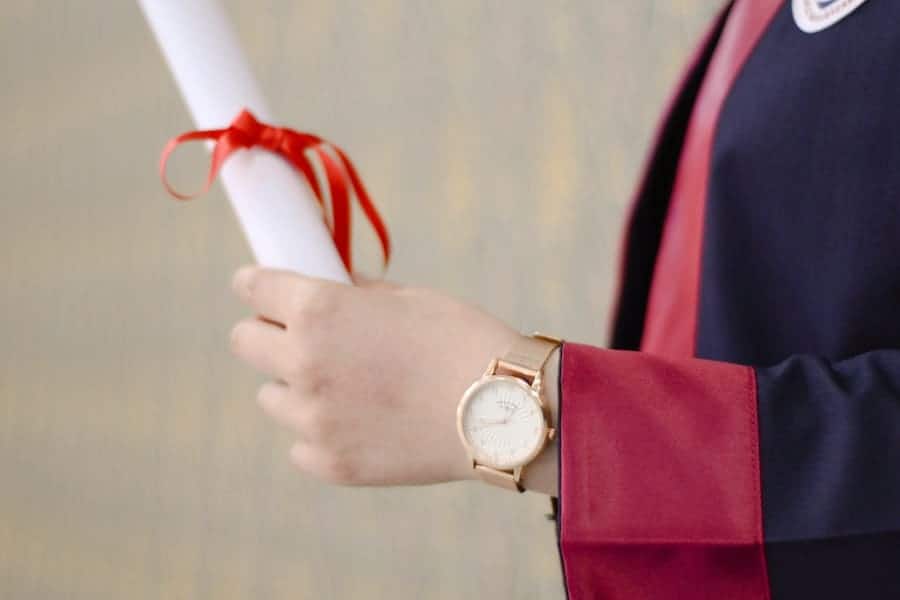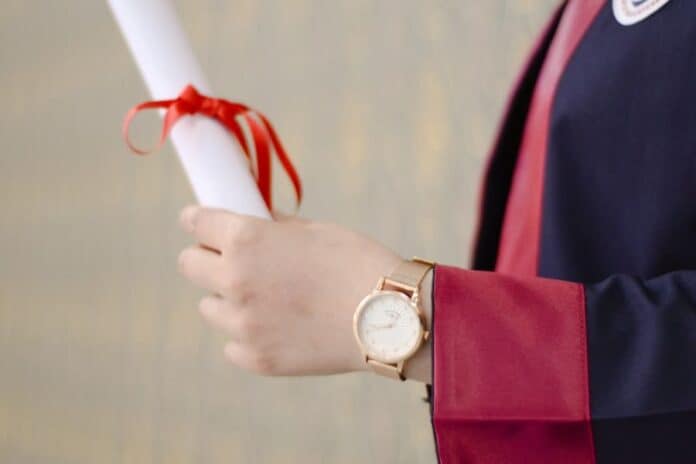 The forecast is optimistic if you're a new graduate on the hunt for a post-degree job. Now that all this pandemic uncertainty has calmed down, the National Association of Colleges and Employers (NACE) predicts organizations will hire nearly 4 percent more graduates from the class of 2023 than from the previous year. 
Still, today's labor market is competitive. Over 50 percent of U.S. workers plan to search for new roles within the next 12 months, so setting yourself up for success in the hiring process is vital. Whether you just started searching or you've been applying for months, here are a few practical strategies to become the most valuable candidate. 
Leverage Your Professional Network
If you have a professional network, you're ahead of the competition — if not, now is the time to build one. A recent LinkedIn poll shows that 73 percent of workers scored their current job due to a connection, introduction, or referral from someone in their network. Even a small network can open doors you otherwise might not have access to, so make a point to cultivate this beneficial resource. If you're not sure how to grow a professional network from scratch, here are some tips to start laying the foundation:
Attend conferences, alumni functions, career fairs, or business events to connect with influential leaders in your field of interest.

Use alumni networks at your alma mater to seek out mentorship or job leads with other former students working in your desired career path.

Ask for informational interviews with established professionals in an industry or role that appeals to you. Offer them coffee in exchange for their advice or insights (and maybe even a referral) on how to break into the space.

Connect with industry influencers, organizations, and professionals on social media. Initiate conversations and interact with their content.

Join or volunteer with business organizations related to your chosen career. You'll gain hands-on experience and form valuable relationships. 
Focus on Diversifying Your Skill Set
According to a report from TestGorilla, 76 percent of organizations use skills-based hiring to identify new talent. With this method, employers and recruiters evaluate job candidates on the core skills they need to perform a specific role or function successfully. That includes technical abilities, interpersonal traits, and other qualities that'll help them contribute to the team culture. To establish yourself as a skills-based hire, think outside your degree specifications and start developing these transferable skills:
Software development

Financial literacy

Customer relationship management

Data analysis

Cloud computing

Marketing and sales solutions

Project management

Teamwork and communication

Programmer languages

Leadership initiative

Problem-solving 

Operations management

Buyer behavior and market trends research
Educate Yourself on Industry Trends 
The more aware you are of the latest updates in your chosen field, the more marketable you'll be. Knowledge and curiosity are essential assets — if you bring these traits to the interview, employers will know they can trust you to adapt to the trends and remain ahead of the curve. A recent survey found that hiring teams are most interested in job seekers who are innovative, tenacious, proactive, and willing to learn. So on that note, here's how to keep your finger on the pulse of industry momentum:
Follow influencers and thought leaders in your career — you can find them on social media, blogs, e-newsletters, webinars, or podcasts. 

Attend professional events and join business organizations where you can freely share information, ask questions, and learn new advancements.

Register for workshops and conferences (either virtual or in-person) where all the latest developments in your specific industry will be unveiled.

Take online training courses to sharpen your knowledge and obtain new insights or credentials to benefit your career progression. 

Read journals and reports on market forecasts, performance metrics, tech innovations, or other in-depth analyses related to your business sector.

Participate in discussions on virtual business forums to exchange relevant ideas, hear unique viewpoints, and learn from others in your field.   
Target Under-the-Radar Job Markets
While the national unemployment rate is lower than in years, some locations are more suited to new job seekers than others. According to research from the online recruiting platform Handshake, over 70 percent of 2023 graduates would move to another city for the correct position. There are many reasons to cast a wide net in your search — for instance, job opportunities are more abundant, and the cost of living is more affordable. Check out these under-the-radar U.S. markets with significant growth potential:
Omaha, Nebraska

Des Moines, Iowa

Green Bay, Wisconsin

Champagne, Illinois

Wichita, Kansas

Amarillo, Texas

Roanoke, Virginia

Lexington, Kentucky

Fayetteville, Arkansas
Boost Your Post-Graduation Job Prospects in 2023
Over these last few years, pandemic layoffs and economic inflation made it challenging for recent graduates to enter the workforce — but fortunately, those obstacles are ending. This current labor market favors candidates eager to learn, seek out opportunities, form new connections, develop more skill sets, and grow in their fields. So follow these tips to edge out the competition and take your job search to the next level.