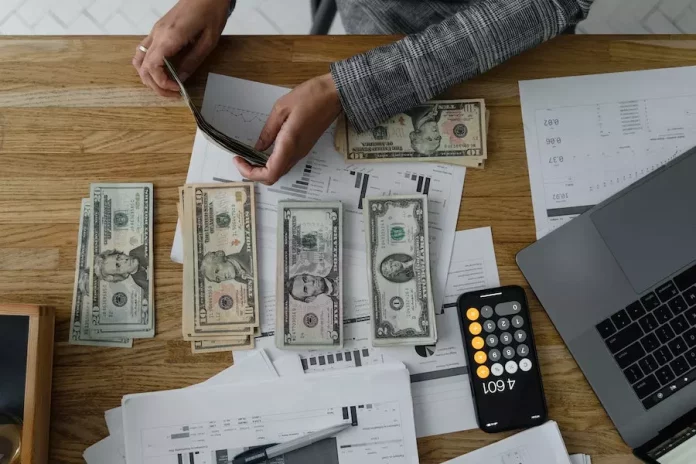 How do you resolve potential bankruptcy? Unfortunately, business insolvency is not something that can be fixed overnight. It takes time, patience, and a lot of hard work to get your business back on track. If your business is facing financial difficulties, it is important to take action immediately to try and rescue the situation.
With the right understanding and approach, many struggling businesses can be turned around and returned to profitability. This article explores some of the most effective methods to help you bring your business back from the brink of insolvency.
Check Your Business Accounts And Bank Reconciliation Statements
When you realize that your business is in trouble, the first step is to check your business accounts. This will give you a clear idea of your current financial position and help you identify any areas where you may be overspending.
By checking your bank reconciliation statements, you will be able to identify any discrepancies between your records and your bank statements. This will help you to rectify any errors and ensure that your accounts are up-to-date. That is why it is essential for every business to invest in a free bank reconciliation template, as it will make the reconciling process much easier.
Cut Costs And Repay Creditors
If you are experiencing financial difficulties, it is important to cut costs wherever possible. This may mean making tough decisions, such as reducing staff numbers or cutting back on advertising and marketing spending.
When it comes to repaying your creditors, it is vital to develop a realistic repayment plan. If you can show your creditors that you are committed to repaying what you owe, they may be more likely to work with you and provide some flexibility in terms of repayment. This way, they will not take legal action against your business, which could ultimately lead to insolvency.
Call In Outstanding Debts
Many businesses allow their customers to make payments after the due date, which can put a strain on cash flow. If you are having difficulty making ends meet, calling in any outstanding debts as soon as possible is important. Ensure that all unpaid invoices are chased up and that customers are made aware of the consequences of late payment, such as interest charges. If they fail to pay, use a debt collection agency to recoup the money owed to you
Explore Your Funding Options
Because your business is already struggling, securing funding from traditional sources, such as banks, may be difficult. However, there are several alternative lenders who may be willing to provide funding to businesses in financial difficulty.
One option is to take out a short-term loan, which can give you the breathing space you need to get your business back on track. Another option is crowdfunding, which allows you to raise money from a large number of people in exchange for equity in your business.
Whatever route you choose, it is important to ensure that you have a solid plan for how you intend to use the funding and how you will repay it.
Concentrate On The Business's Best Customers
Any business owner knows that keeping your best customers happy is important. However, when you are facing insolvency, it is even more crucial. Concentrating on your best customers and ensuring that they are satisfied with the products or services you offer can help improve your cash flow and make your business more sustainable in the long term.
At this point, it is beneficial not to take in new customers but instead focus on increasing the work you do for your existing customers. This approach will help reduce sales while increasing earnings and cash flow.
Seek Professional Advice
Seeking advice from a professional is always advised when facing financial difficulties. They will be able to assess your situation and offer advice on the best course of action to take.
Professional insolvency practitioners can also help you to negotiate with your creditors and put together a repayment plan that is affordable and realistic. A professional will help you make an informed decision about whether or not to enter into insolvency proceedings and, if so, which type would be best for your business.
Conclusion
These are just some of the ways you can rescue your business from the brink of insolvency. By taking action and making some tough decisions, you can give your business the best chance of survival. Save your business today and get it back on track for a prosperous future.