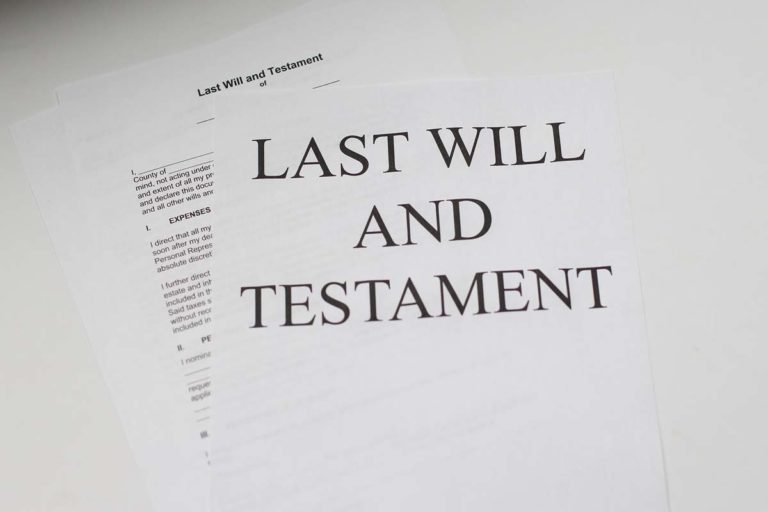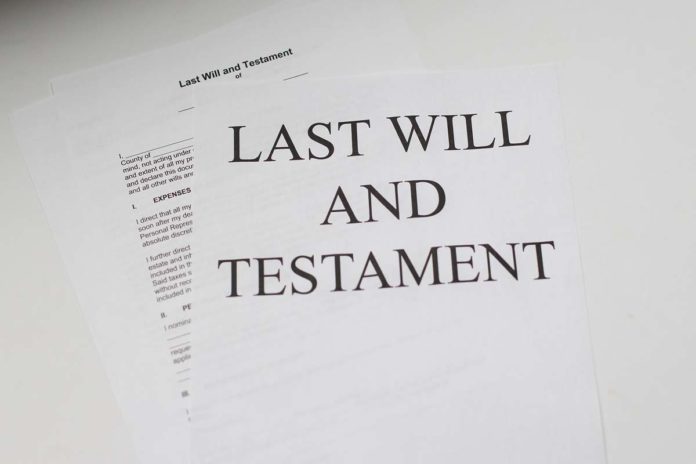 No one wants to think about death. Yet sometimes, facing things that make us uncomfortable is necessary, and we need to plan ahead for those left behind. A Will is something every woman needs, and it turns out that drawing one up isn't the difficult, dreary process you may have imagined.
Whether you go the DIY route or enlist the help of an attorney, these seven tips will simplify the whole process.
1. Confirm Your ID, Age, And Mental Status
When drafting your Will, you'll need to declare that you're the age of majority and are of sound mind and body. Proof of identification, such as your driver's license or social security number must be included to ensure that the document is valid.
2. Appoint An Executor
Your executor needs to be someone you trust completely, but it's a little more complicated than that. They also need to be up to the task and have enough time available – this is a lengthy, complicated task. In some cases, it's easier for everyone involved to appoint a lawyer as a third-party administrator.
3. Choose Your Witnesses
Your last will and testament needs to be signed and dated by you and two witnesses. These witnesses must be disinterested parties who don't stand to inherit from you. You can choose anyone that you trust for this role; no notarization is necessary. However, if you're concerned about conflict around your final wishes, having a notary sign the document is advisable.
4. List Your Funeral Wishes In Detail
In the wake of someone's death, it can be challenging to handle funeral arrangements. If you've spelled out what you want, you'll be making your loved ones' lives much easier. So, think carefully and express yourself in as much detail as possible. This is a good place to articulate your end-of-life wishes too, such as whether or not you want to be kept on life support.
5. Apportion Assets And Beneficiaries
Deciding who will get what is a very personal choice. To avoid any later disputes, be as detailed and precise as you can with your bequests.
Your assets will include personal property, real estate, and investment, retirement, and financial accounts. Other policies, like life insurance, also count as assets. If you haven't yet purchased life insurance, now's a good time to do so. Make sure you get at least three quotes and check whether you need to get a guaranteed policy or if you qualify for another product.
What is a guaranteed life insurance policy you ask? Exactly what it sounds like! You'll have to pay a higher premium, but you won't have to undergo any physical exams, answer any health questions, or have your medical history reviewed before it's approved.
Even with policies in place, assets may need to be sold off to settle mortgages, credit card balances and other debts, so decide what you want to be disposed of first. Then, stipulate how you want the remaining wealth to be distributed – do you want the assets to be sold and the money divided, or do you want the property to pass to the beneficiaries directly?
6. Know When To Make Changes
While you're alive, your Will is a dynamic document that must be updated as and when your circumstances change. You'll need to make amendments when your relationship status changes. Your executor passes away or is no longer able to perform their duties or want to add or change beneficiaries.
7. Cover All Your Bases
Your Will is part of an overall estate plan that can include beneficiary designations, healthcare directives, financial power of attorney, and possibly trust. Make sure that all of these plans are in place and, if necessary, instruct an attorney to confirm they're all in order.
Once you've written your will, you'll need to decide where to store it – with your executor or lawyer, in a safe deposit box, at home, or in the probate court or digital archives. Then forget about it and carry on living life to the full!