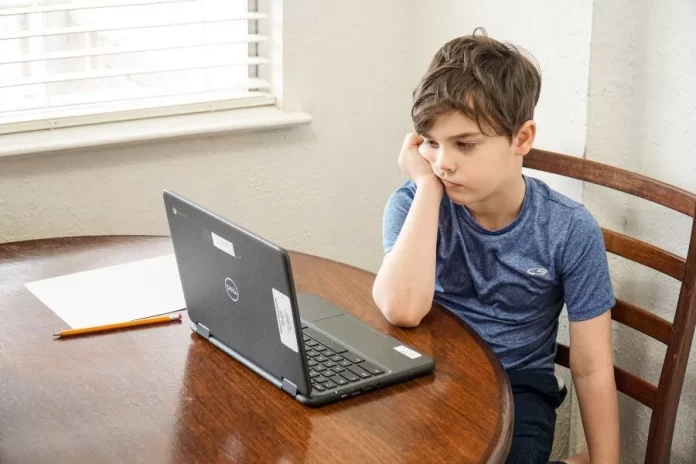 Homework is a common and commonplace way to learn. Still, students face many problems when they have to do their homework. Every now and again, especially in today's age, when kids are active in a plethora of extracurricular activities in addition to academics for their overall development and improvement. 
In this case, students find it helpful to get help from a homework service. Since the world is moving online, it makes sense for students to use websites that offer online homework help to finish their work. 
The market for online tutoring services was estimated at USD 6.57 billion in 2021, and it is anticipated to expand at a CAGR of 14.7% from 2022 to 2030. One of the key factors influencing the global adoption of online homework-help services is the quick uptake of smartphones, which makes learning possible no matter where someone is.
Students have been assigned more challenging homework tasks during the last few years. These assignments typically require students to have extensive subject knowledge.
The question is to first learn about the problems that students face and then get a general idea of why they look for online homework help.
Problems That Students Have To Face
Unintentional Plagiarism
Students often don't know what to put in and what to leave out of their assignments. Most of them don't know how to choose a theme. And when they do, it's so close to the deadline that they're tempted to just copy and paste from other places. Plagiarism is the name for this, and it is wrong.
English Proficiency
Students who aren't sure of their English grammar and can't do their homework because of it have a lot of trouble with this. People don't always want to learn new words. Students who don't speak English well have the hardest time with this problem.
Not Enough Time
Students lack time management skills. Now, they spend more time on social media and do other things outside of school. This means they don't have enough time to do their homework, so they have to stay up late at night and do it quickly. According to mental health specialists, heavy workloads may be detrimental to students' mental health, especially in light of the pandemic's effects.
Too Many Distractions
Students usually do their homework while watching TV. This is a big thing to worry about. Then the phone rings, and there are text messages, noises from the street, etc. So, there are plenty of ways for students to keep themselves busy.
These are some common problems that students run into when doing their homework. Now, we're going to talk about why they look for help online.
Why Students Look To The Web For Help
Students have to finish their assignments by the due date. If they don't, their grades will suffer. So, they look for help online. Students can meet their deadlines and get good grades because of the homework help.
There are websites that have emerged strongly during the pandemic and turned out to be a magic wand for the students. That has helped students work on their overall personality and expand their knowledge by learning courses they don't know about. 
Moreover, there are websites to help with notes, essays, tuition, and homework, all in the same place. Students can also find help with complex subjects like Neurology on homework-help websites. Neurological_Completed_ShadowHealth.pdf is a perfect example of how comprehensive these study guides are and the in-depth knowledge they can provide. 
They also get work that is not copied. Plagiarism is wrong in schools, colleges, and any other place where people learn. Homework help guarantees 100% original work. The assignments are done by scholars who are very good at what they do and have a lot of experience.
Kids get more time To explore. When a student gets help with their homework, they are freed from the stress that schools or other educational institutions put on them. They have more time to learn about new things when they finish their work. This also makes them feel better mentally. So they feel at ease and want to learn and grow in new ways.
Moreover, every student wants to turn in well-written work. This is a big reason students look for homework help online. They have access to professionals who can help them make a good impression on their teachers and do well in school.
If you think you're the only one who needs help with homework, you're wrong. There are a lot of other students in your situation. So, don't be afraid to try new things and learn more.
Benefits Of Online Homework Help
An assignment is a task or piece of work that students are given as part of their job or course of study. Students are usually busy and don't want to write assignments because they can be boring and require a lot of research.
If you want to know why hiring assignment help is a good idea, you've come to the right place. Here, we'll talk about the benefits of getting help from a professional.
1. Saves Time
Students will have to do a lot of work in a short amount of time. A study found that 87% of students think that efficient time management skills would help them get better grades, but 82% of people don't manage their time well.  This makes them want to hire online writers so they can save as much time as possible.
2. Less scope of mistakes
Mistakes are a normal part of life, but when it comes to projects or homework, they can hurt your grades. Experts never compromise on quality. They look over each paper more than once. Professional writers ensure aspirants get unique content.
3. Fees that are easy on the wallet
Students can't pay for writing services that are too expensive. Aspirants can choose from a number of assignment writing services that offer quality and affordable writing help.
4.  Always on time
Time is valuable. Experts respect their students' time and always turn in their work on time. They are aware that kids are most concerned about this. Every student receives their homework on time, thanks to these writers. Experts hold degrees in their disciplines and possess extensive knowledge of them. They have worked in their specialized field for many years. These writers can be trusted by students.
These are some of the benefits of getting online assignment help from experts. It not only helps students do better in school, but it also clears up their questions, makes them less afraid of writing, and gives them a lot of ideas.