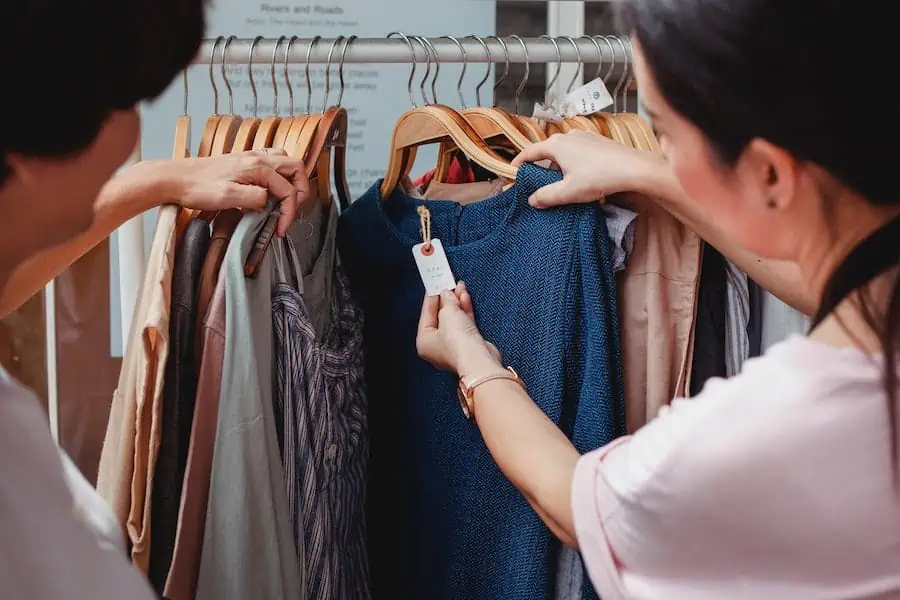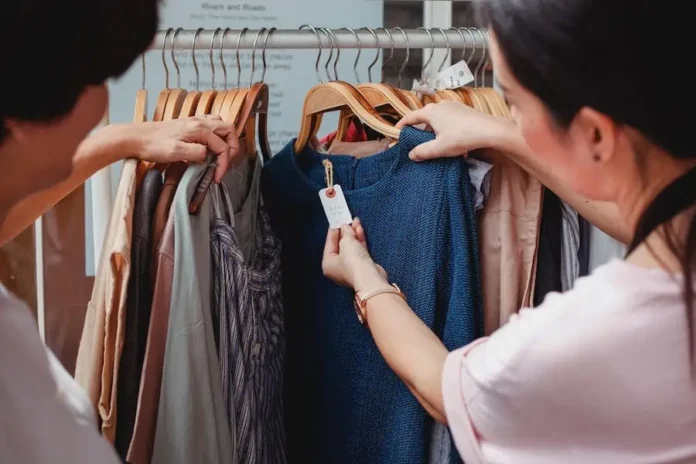 In the retail world, first impressions count. From noticing the store to walking in, a customer's journey should begin on the right note. Even if your store has the finest selection of merchandise on display, it won't make much difference to your bottom line if your window display fails to attract the audience. 
Gone are the days when businesses used humdrum displays to display their offerings. Instead of sticking to tried-and-true methods like slapping outfits on mannequins, you should brainstorm ideas. 
A creative display can make even run-of-the-mill items look valuable in the eyes of shoppers. You never know what can appeal to the audience's eyes. 
One study reveals that 69% of shoppers remember seeing in-store advertisements of products, out of which 61% purchase them. It's clear that retail store display has an impact on your company's bottom line. 
That said, let's check out a few retail display ideas that will help you boost in-store sales: 
#1 Invest In Interactive Displays
Using run-of-the-mill kind of displays in your retail store is a big no-no! You'll have to think out of the box to attract your target audience. That's where immersive retail displays enter the scene. 
Nowadays, brick-and-mortar stores are leveraging interactive displays alongside other digital solutions. This helps people shop in-store faster and with great accuracy. 
From apparel boutiques that allow customers to browse digital catalogs to furniture businesses using VR headsets to help clients visualize products in their own homes, technology seems to have no limit. 
Adidas is one such brand that has been redefining the in-store shopping experience by installing immersive displays. The new Halo store of Adidas at CF Toronto Eaton Centre provides visitors with an immersive experience through digital displays, brand activation zones, and "smart" fitting rooms. 
#2 Turn Your Merchandise Into Artwork
Want your store to live rent-free in your audience's minds? Impress them with art. 
Now that doesn't mean you spend hundreds of dollars to get your hands on bespoke works of art. Like other retailers, you can rely on store merchandising to grab your target audience's attention. Using your own merchandise as artwork is the best way to ensure that your creative display resonates with your audience. 
LTB Jeans, a Turkish denim company, is a wonderful example, as it makes use of its own range of denim clothing to create a spectacular display. 
#3 Get Creative With Product Displays
Prefabricated racks and shelves to display products are a thing of the past. 
It's high time you dispose of those and think out of the box. Try upcycling things, especially those relevant to your industry. This way, you'll be able to create a remarkable display that will impress your consumers while increasing foot traffic to your store. 
For a dose of inspiration, you should check out the Humanité Boutique, a clothing shop in Bryson City, North Carolina. Here the owner created a one-of-a-kind clothing rack using shutters. 
#4 Create A 'gram-Worthy Display Wall In Your Store
The influence social media has on our shopping habits cannot be emphasized enough. Besides online sales, social media has the power to boost your offline sales. 
Many retailers have already started designing "Instagram-worthy" stores, so it's time you jump on the bandwagon. 
In order to increase footfall to your store, designate one area of your store to social media. There, you can get as creative as you want. Use fun lighting and fixtures, creative merchandising ideas, or a combination of witty quotes. 
The idea behind this is to entice people to your store, where they can't resist but snap for the gram. ClassicMODUL suggests opting for eco-friendly displays, as they help reduce the carbon footprint of companies. 
Need some inspiration? Check out Stylenanda Harajuku, a women's clothing retailer's flagship store in Tokyo, Japan. One of its walls features a custom neon sign light, which reads "Lovely Nanda Club. This highly Instagrammable feature definitely resonates with its 192,000 followers. 
#5 Allow Customers To Try Products
Shoppers can try clothing, footwear, and beauty items. But what about things like household appliances? 
Irrespective of what you sell, allow customers to try your products. By doing so, you're giving them a one-of-a-kind offline shopping experience that's amiss online. 
The recently launched Samsung Experience Stores on Long Island, NY, deserve mention, as customers can try products before purchasing. Here, Samsung employees offer customers products that they wouldn't have thought to buy, increasing the chances of sales. 
The Takeaway
With the rise in retail competition, there is no place for mediocre display ideas in brick-and-mortar stores. As a retail store owner, it's your job to brainstorm ideas and come up with a display that will make customers walk into your store. 
Enticing your target audience is the key to increasing foot traffic. When working on your next retail store display, gather opinions from experts with marketing experience or artistic talent. After some trial and error, you'll learn what works for your audience and what won't.