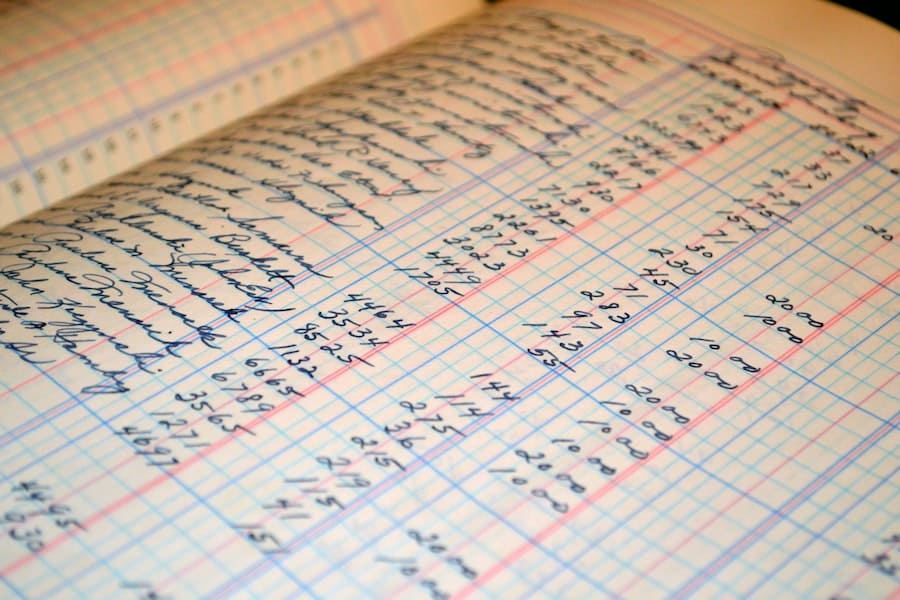 If you excel with numbers, have an analytical mind, and have a keen eye for detail, your skill sets are ideal for a career in accountancy. As a field, it is growing in significance with a greater need for more accurate financial reporting to deal with the increasingly complex regulatory mechanisms aimed at promoting transparency. It is also vital for investors and businesses who rely on these reports to understand the financial health of different companies in an ever-changing environment. As an accountant, you can find work in any sector, from a corporate job to work in a public institution. It is also a career that promises excellent growth opportunities if you excel at work. 
It is clear that the demand for skilled accountants is growing, and if you are interested in being part of the solution to this increased demand, following the five steps laid out in this article will help you begin your journey toward being a successful accountant. Let's take a look:
Get The Right Qualifications 
Choosing the right educational path and getting different certifications are essential to succeeding as an accountant. While you can be an accountant with any higher education, companies, and employers highly value an accounting degree when making their hiring decisions. Aspiring professionals must also pursue additional certifications and qualifications to become professional accountants, such as a Certified Public Accountant (CPA) or Chartered Accountancy (CA), especially useful for those looking to move into managerial roles.
Focus On Your Analytical Skills 
As an accountant, you will have to deal with large data sets from which you must be able to analyze and extract the necessary information for tasks such as financial reporting, interpreting company performance, or identifying trends and patterns in businesses. Strong analytical skills will make it easier to identify financial discrepancies/irregularities and help you propose solutions to problems like underperformance. 
Focusing on your analytical skills can include improving your mathematics by working with sample data sets through which you can improve your statistical analysis skills. It includes familiarizing yourself with technological tools for assisting accounting processes, such as automated data analysis tools. Finally, one can focus on their analytical skills by attending different conferences and seminars where professionals and experts from the industry train prospective accountants on the analytical skills required to succeed in the field. 
Get Some Work Experience 
No one can land an executive position or become the chief financial officer of a company on their first day of work. It would be best to lay the groundwork for your future success and career growth by being willing to work in various designations and roles to build up your resume. Having some work experience before completing your degree and beginning the search for formal employment will make any job application more attractive to employers. It will show them that you have experience working within the field, unlike others who may only have their educational qualifications. It will also display your dedication and commitment to improvement, highly sought-after traits within both the corporate and public sectors. 
You can gain work experience by applying for an internship or an entry-level position with no higher education requirements. Find different internships across departments and specializations, from financial accounting to managerial, auditing, and taxation. It will give you access to an experience that builds on your classroom knowledge and give you a more nuanced understanding of the dynamics of the industry. 
Develop Your Communication Skills 
Finding success and career growth opportunities in a company as an accountant requires more than just a high aptitude for mathematical and analytical skills. An accountant doesn't simply just run and calculate the numbers; they must also present this highly complex financial data to other stakeholders like company executives, investors, and third parties like regulators. These financial reports must be able to communicate the information to others concisely and effectively, and those unable to do so are unlikely to achieve career success as accountants. 
Further, communication skills are vital so accountants can collaborate with their peers within the company, such as other accountants working in different departments such as auditing or finance, or with other employees in departments like marketing or sales. These skills are essential for those aiming at securing leadership positions within the company, as these higher designations require the employee to collaborate and manage other people, for which they must have strong communication skills. 
There are a variety of resources, both real-world and online, that can help you improve your public speaking skills. Videos on YouTube can coach you to become a persuasive speaker, to come off as empathetic in conversations, to construct an argument, etc. Further, you can join a public speaking class or your university's debate team.
Stay Up-To-Date 
The accounting landscape is constantly changing. New regulations can change accepted practices or create new requirements for accountants. Technological developments are also changing the jobs of accountants, who are less about Excel crunching and more about extrapolating data gained through automated systems for information about the company's financial performance and health. 
Succeeding in this field requires you to be adaptable to any changing circumstances. Staying up to date enables this as it will enable you to prepare for any changes in regulations or technology informing practice. Instead of figuring these out on the job, you can anticipate their arrival by being informed and can lead your peers towards acclimatizing to these new changes. 
You can stay up-to-date by subscribing to relevant journals and publications like the Journal of Accounting Research or The Accounting Review. You can join relevant groups made for accountants and leaders within the field on social media sites like LinkedIn, and you can remain active by attending workshops and conferences about the industry. 
Conclusion 
The retirement of baby boomers and a fall in the number of people pursuing accounting degrees and CPA qualifications means a shortage in the number of accountants and finance professionals is projected in the coming years. If you are becoming a skilled accountant, you are entering an industry where you are more in demand than ever. By following the steps outlined in this article, you give yourself the best chances of succeeding in this lucrative field and achieving long-term career success.