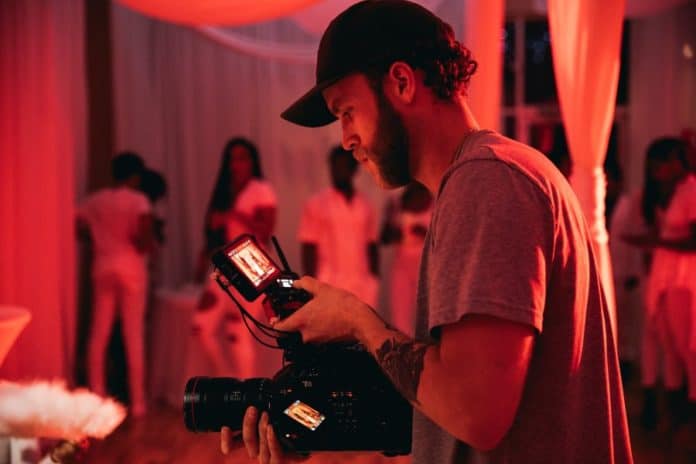 Google the name, "Tommy Wiseau" and you'll find many questions about the person bearing that name.
You'll find questions like how did Tommy Wiseau make his money, how much does Tommy Wiseau have, is Tommy Wiseau Russian?
The list goes on and on. By the way, Wiseau is from Poland, and he has never denied that. The major question he hasn't answered satisfactorily is how he made his money.
Now, let's address the question of Tommy Wiseau's shocking net worth.
How did Tommy Wiseau make his money?
The truth of the matter is how Tommy Wiseau made his money has been a well-kept secret for years. The American filmmaker and actor also made things worse by doling out conflicting stories of how he made his money with every opportunity he had.
Tommy Wiseau starred and directed the 2003 movie (The Room), which critics consider the worst movie ever produced. He also bankrolled the movie.
The Room's budget was $6 million, and shockingly, it all came from Wiseau's pocket. But before the movie, Money Inc. reported that his net worth was a mere $500,000.
So, how did he manage to raise the rest of the $5.5 million for the movie, The Room? Did a bank or someone lend him the money? There's no report that Wiseau took a loan from a bank or someone.
There are various conflicting stories on how Tommy Wiseau became so rich. Let's consider each claim one after the other.
Greg Sestero Story On How Tommy Wiseau Make His Money
Greg Sestero was born on July 15, 1978. He was only 25 years old when he starred in "The Room." So, he was mature enough to give information, as told.
Greg Sestero starred opposite Wiseau in the movie. He was cast as Mark and acted as Johnny's (Tommy Wiseau) friend.
Sestero claimed he heard a series of conflicting backstories regarding how Tommy Wiseau made his riches. In one of the stories, he heard Wiseau claim he made his fortune in San Francisco by flipping real estate.
Another story about how Wiseau got so rich was that he had a car accident with a filthy rich Hollywood producer. Thus, he was awarded a handsome settlement by the said producer.
Now, here's the question. Who's the influential Hollywood producer that had an accident with Wiseau? Secondly, how much was the compensation paid to Wiseau? How was the compensation paid?
There are just too many unanswered questions on the claim that Wiseau got compensation from a Hollywood producer.
Even if the accident did take place, what degree of damage did the accident cause? Was Wiseau hospitalized? Did he suffer any permanent or serious bodily harm to warrant a huge compensation? Is the agreement to pay compensation made in court or out of court?
So, you can see the story that Wiseau became rich after he got paid a hefty compensation doesn't add up. There are just too many unanswered questions in this story. And there's zero evidence to back up this claim.
Claims Tommy Wiseau Is D.B Cooper
There's another claim that Wiseau is D.B Cooper, a criminal who hijacked an aircraft traveling from Poland to Seattle. Cooper hijacked the Boeing 727 aircraft, collected $200,000 ransom from hostages, and parachuted to an unknown destination.
The incident happened on November 24, 1971, and the criminal hasn't been caught since then. The claim is that Tommy Wiseau is Cooper, but the time and age don't add up in any way.
Wiseau was born in 1955, while the incident took place in 1971. So, he was just 16 years or younger when the Boeing 727 aircraft got hijacked. D.B Cooper appeared more mature.
What has Tommy Wiseau said about this accusation? Well, he came out to defend himself. He denied information linking him to D.B Cooper.
Wiseau got the chance to discuss the claim that he was Cooper on Reddit Q&A, where he refuted the accusation.
Story Of Tommy Wiseau's Import Business in the 1990s
There's another claim that Wiseau had a business where he sold jackets. He made this claim by himself, so it is official.
In a 2008 interview, Wiseau told Entertainment Weekly that he had a successful business where he was importing jackets from Korea, designing and selling them in America.
Surprisingly, there is no meaningful information regarding Wiseau's purported import business except the claim he made.
So, it is evident there's something sketchy about how Wiseau made his money. But then, it is obvious that he enjoys keeping things to himself.
Why Is Tommy Wiseau So Secretive?
The different stories on how Tommy Wiseau made his money going around only mean one thing – Wiseau doesn't want people to know much about his personal life.
Well, they say certain life experiences can shape one's mindset, and Wiseau might have had a fair share of that. According to Greg Sestero, the French police wrongly arrested Wiseau on a drug-related raid in a hostel.
Sestero claimed Wiseau was deeply hurt by how badly the French police treated and made him feel. That was why he left France and moved to the United States of America, where he had the opportunity to live in Chalmette with his aunt and uncle.
Why Did Tommy Wiseau's "The Room" Flopped?
A movie produced with $6 million should make sense if it were about the money. Unfortunately, it's not about the money. Cinematography, screenplay, acting, score, dialogue, etc., all play a crucial role.
In the case of Wiseau's movie, "The Room," it was a total disaster from every angle. Critics termed the film poor, and the low quality showed from every angle. Various publications classified "The Room" as one of the worst movies ever produced.
The movie's screenplay, production value, dialogue, cinematography, direction, and Wiseau's acting were poor. The only thing that wasn't bad was the huge amount of money spent on the movie. It was quite an investment.
Wiseau's "The Room" was also a flop in terms of profit. He earned only $1,900 when the film first featured at the Box Office. Well, Wiseau's zany acting style, unintelligible script, and unusual accent also hampered the film's success.
Conclusion
So, how did Tommy Wiseau make his money? Before the movie "The Room" that made Wiseau quite popular, how he acquired his wealth was undocumented.
There have been diverse conflicting stories on how the American producer and actor made the millions he used in bankrolling his first movie, "The Room." But it is evident there is no truth in the claims he's making.
Wiseau officially said he made money by importing jackets from Korea, designing and selling them in the United States. Again, there's no evidence to back this claim.