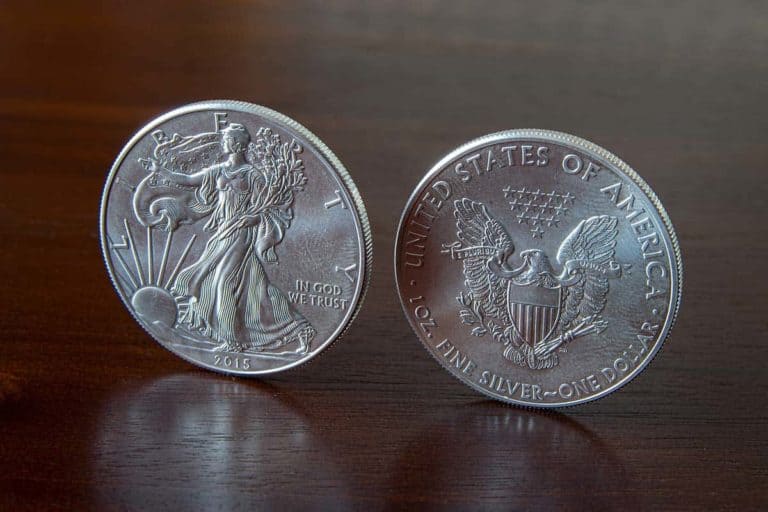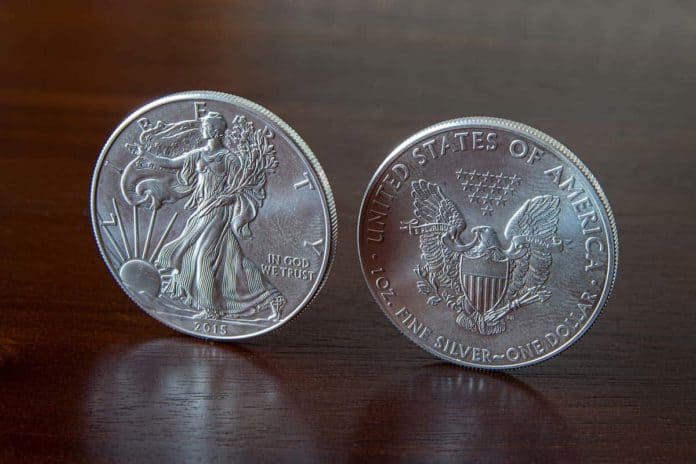 American Eagle Coins are coveted precious metal collectables that most — if not all — numismatists pursue. These beautiful coins are available in proof and uncirculated finishes.
The U.S. Mint launched the American Eagle Coin Program in 1986 with gold and silver bullion coins. Since then, the program has undergone an expansion to include coins made of two other precious metals: platinum and palladium. The Mint also creates proof and uncirculated versions of the American Eagle Coins for collecting purposes.
One of these coin types is the American Eagle Bullion Coin. These offer a convenient and lucrative way for investors to add a bit of physical gold, platinum, palladium, or silver to their investment portfolios. Silver, in particular, is up there with gold as a valuable asset. Because of this, many are interested in purchasing them but don't know where to start. As per the main focus of this article, how does one buy silver online?
One Is Silver, And The Other Is Gold
American Eagle Silver Coins are an array of things. They are affordable investments, stunning collectables, beautiful gifts, and appealing incentives or rewards. Most of all, as legal tender, these are the only silver bullion coins whose purity and the U.S. government ensures weight. Furthermore, they are the only silver coins permitted in an IRA.
Historically speaking, silver has been deemed the most affordable precious metal of the bunch. Since the American Eagle Coin Program launch, the U.S. has minted one-dollar silver coins known as "Silver Eagles." Each coin contains a minimum of 1 troy ounce of 99.9% pure silver.
Affordability, credibility, and beauty are the qualities that make American Eagle Silver Bullion Coins the world's best-selling silver coins, with more than 130 million sold since 1986.
U.S. Mint
The gold bullion coins are made in four sizes: one ounce, one-half ounce, one-quarter ounce, and one-tenth ounce. Bullion coins made from silver, platinum, and palladium are all available in one-ounce size. Because the Mint is responsible for creating American Eagle Coins in the first place, the Silver Eagle coins can easily be bought here.
The prices of precious metal numismatic products will vary depending on the average cost of the underlying metal. The Mint uses a pricing range table one week before the sale to figure out the price of the product. If the precious metal's average weekly price rises or drops into another cost range, the product's price will, in turn, either go up or down by a fixed amount.
SD Bullion
Investors can purchase American Eagle Silver Coins for the lowest possible price on this platform. SD Bullion primarily deals in either bullion or Proof American Eagles. Proof coins are seen as the most collectable coin type because they have a shinier finish, more attractive details, and are rarer than their bullion coin counterparts. Moreover, the proof silver eagle coins are comparatively more expensive. Silver bullion coins also go by the name of "Brilliant Uncirculated" and are the more familiar type.
Silver Gold Bull
Investors can easily buy silver coins in bulk on the Silver Gold Bull platform. It is a simple method of saving when you purchase silver. Multiples of twenty are shipped out in plastic tubes, and 500 are transported in huge boxes. Buyers can store these in a safe, but the wealthier investors may have a hard time finding space in their portfolios for the silver. This is where silver bullion storage comes in handy because, as a Silver Gold Bull client, you have access to protected and segregated storage.
With segregated storage, customers' silver coins and bars are deposited and held separately from other customers' assets. To remove storage holdings, you will receive back the same items. For those who value ownership over their silver bullion investments, you will benefit from allocated storage.
The Value Of Silver
Regardless of the amplified production of American Silver Eagles in the U.S. market, silver maintains its status as one of the steadiest — if not the steadiest — investments. For instance, 1 oz of silver today has almost the same purchasing power that it did 30 years ago. In contrast, the value of the dollar has dropped significantly. Purchasing Silver Eagles and then passing them down to the next generation may prove to be a wiser decision than setting aside savings in dollars.