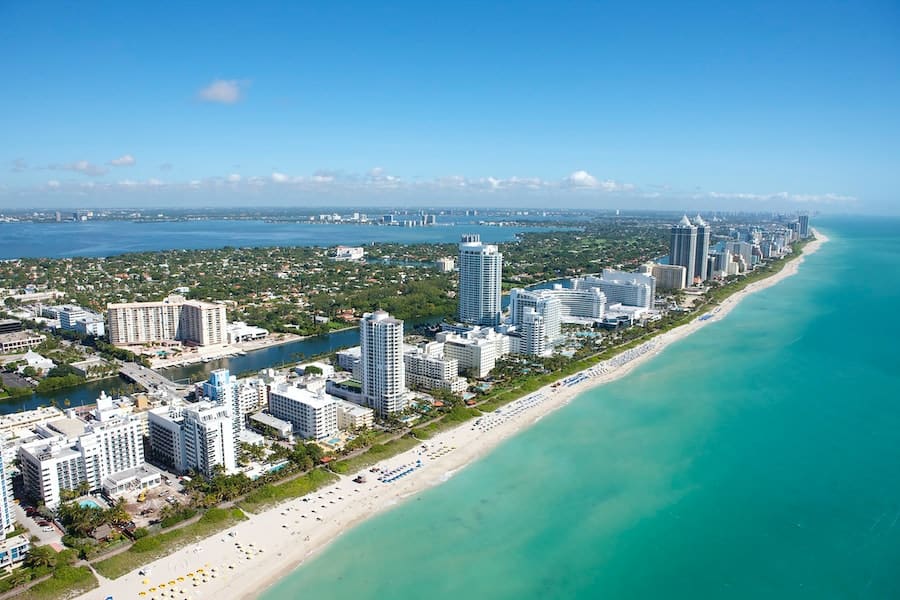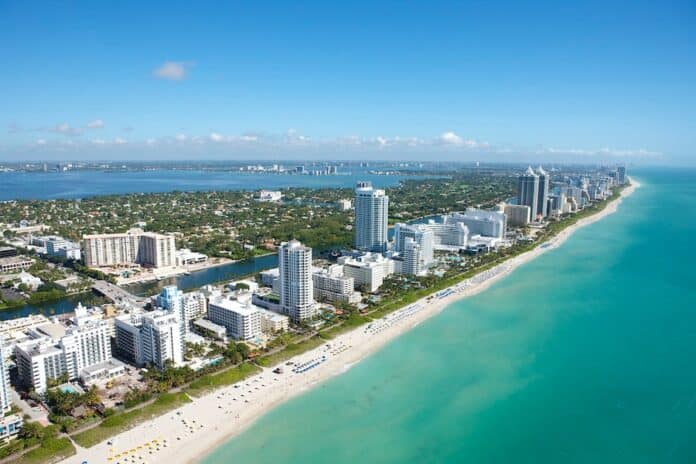 Miami is an attractive destination for real estate investors nationwide, thanks to its rapidly increasing rental rates, favorable rental laws, and enticing tax benefits.
The city's growing population, accompanied by a surge in rental demand, presents a multitude of investment prospects. If you're contemplating the purchase of a luxurious investment property in Miami, it's a wise decision.
Here are several compelling reasons why Miami, also known as "The Magic City," should be an essential addition to your Florida investment portfolio:
1. Population In The State Of Florida Is Rising
Florida has experienced a remarkable surge in population, solidifying its position as the fastest-growing state in the US.
Between 2021 and 2022, the population increased to 22,244,823, and projections suggest that by 2032, it will exceed 25 million residents.
In 2022, Miami's population reached approximately 450,000, witnessing a 0.96% increase compared to the previous year. As the second most populous city in the state, Miami is poised for further population growth, particularly in the post-pandemic era.
The city's allure stems from its ability to cater to the flexible lifestyles sought by remote workers. This factor, coupled with the abundant opportunities it offers, makes Miami an enticing prospect for investors looking to capitalize on long-term rental demand.
2. Real Estate Prices In Miami Are Increasing
In the thriving real estate market of Miami, buying condos in pre-construction presents an exceptional opportunity for investors and homebuyers alike. One noteworthy option to explore is the St. Regis Miami Residences, a luxurious development that promises an unparalleled living experience. The traditional St. Regis service combined with amazing amenities are what makes the project stand out in the luxury market. 
By purchasing a condo in pre-construction, you not only secure a coveted property in a highly desirable location but also stand to benefit from potential appreciation in value. Many investors have found success in buying condos during the early stages of development and then selling them at a higher price upon completion, making it a lucrative investment opportunity.
Considering the upward trend in Miami's median home prices, which experienced a remarkable 24% year-over-year increase in November 2022 at a median home list price of $589,000, investing in pre-construction condos becomes even more appealing. Comparatively, the median home sale price stood at $490,000.
These figures demonstrate a significant premium over Florida's average sales price for single-family homes, which was recorded at $407,000. It's important to acknowledge that homes in Miami typically sell below their listed price, as indicated by a sales-to-list price ratio of 97.45%.
However, there is a positive aspect to consider: the median days on the market have experienced a slight decrease.
3. There Are More Renters Than Homeowners In Miami
According to Insurify, a reputable insurance comparison site, Miami ranks as the third city in the United States with the highest proportion of renters, with 68.7% of its population falling into this category. This substantial demand for rental properties provides investors with a compelling reason to consider adding Miami homes to their investment portfolios.
For those interested in exploring Miami as an investment opportunity, there are excellent deals available on single-family homes and condominiums. Notably, some of the highly regarded neighborhoods in Miami include Morningside, Edgewater, and Midtown Miami, which present potential opportunities for investors.
4. Miami Attracts A Lot Of Tourists
Florida, particularly Miami, has consistently ranked among the top tourist destinations in the United States. Its pleasant weather, coastal charm, and vibrant lifestyle make it an ideal getaway for those seeking relaxation.
Moreover, Miami has long been renowned as a bustling hub for spring break activities. As travel confidence grows in the post-pandemic era, the city is poised to experience a surge in tourism. Investing in vacation rentals can be a lucrative option to cater to the increased demand for short-term stays.
Additionally, Miami hosted the highly anticipated 2023 Miami Grand Prix. This renowned event attracted a significant number of visitors, with the US Grand Prix in 2021 welcoming over 400,000 guests. As a savvy investor, you have the opportunity to capitalize on this occasion by renting out your second home to Grand Prix attendees, maximizing your rental income during this high-demand period.
5. Rental Rates In Miami Are On The Rise
As a real estate investor, we understand that rental rates hold significant importance to you. To provide you with valuable insights, we have compiled key details about Miami real estate based on data from Rent.com:
Studio condos in Miami have an average rent of $2,525, representing a 5% increase from the previous year

The average rent for one-bedroom condos is $2,912, reflecting a 5% decrease from the previous year

Two-bedroom condos command an average rent of $3,835, indicating a 10% increase from the previous year
Among the various neighborhoods in Miami, the Miami Financial District boasts the highest rents, with an average of $3,860 for a one-bedroom condo and $5,115 for a two-bedroom condo.
Please note that the provided data may not be up-to-date at the time of reading this article.
Summary
Miami luxury real estate presents a promising investment opportunity due to several factors. The city's population is growing rapidly, driving demand for rental properties. Rental rates in Miami have seen fluctuations, with increases in studio and two-bedroom apartments and a decrease in one-bedroom apartments. Pre construction condo projects such as the St. Regis twin towers in particular, are the hottest trend and the most sought-after condominiums in Miami at the moment.
However, it is crucial to consult with a Miami property management company for accurate and up-to-date insights into the local real estate market. Considering these factors, investors can explore the potential of Miami luxury real estate and make informed decisions based on market trends and expert advice.