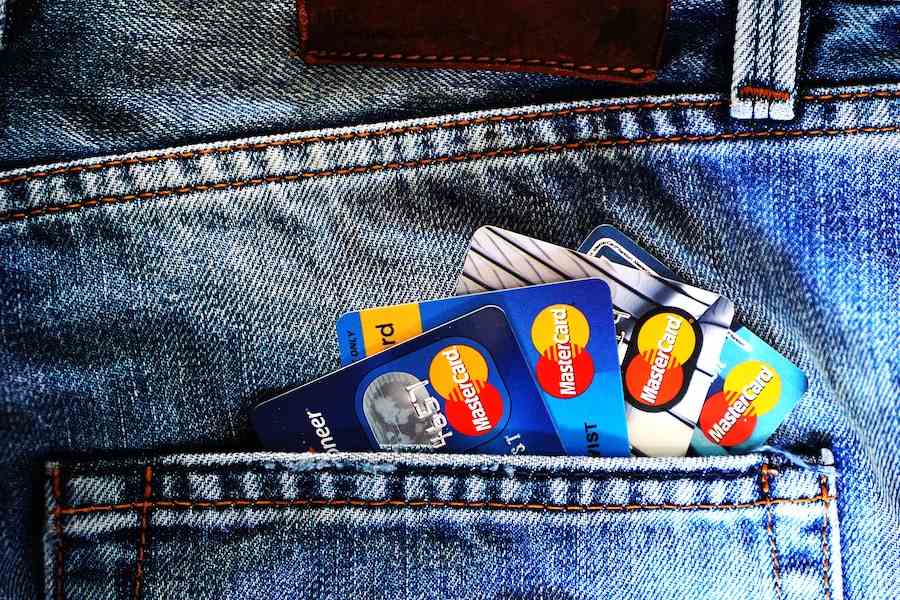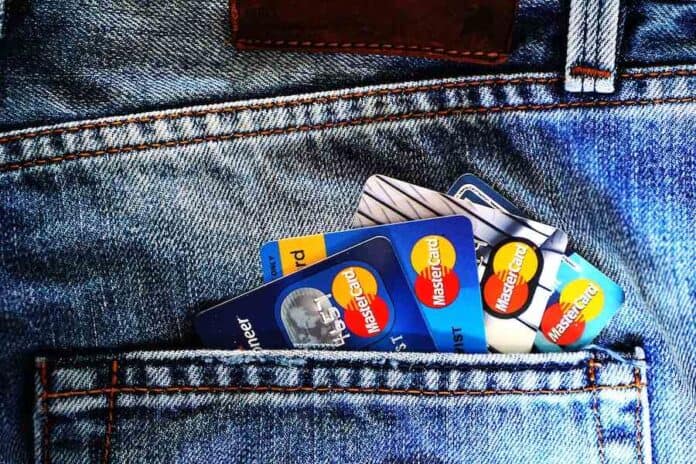 In the dynamic landscape of online commerce, eBay stands as a cornerstone of buying and selling, connecting individuals around the world. At the heart of this platform's commitment to fostering trust and confidence is the eBay Money Back Guarantee. This comprehensive buyer protection program assures customers that their purchases are safeguarded, enhancing their online shopping experience. Delving into the details of this guarantee is essential for both buyers and sellers, offering insights into its features, benefits, and the security it provides in an increasingly digital marketplace.
What Is The Ebay Money Back Guarantee?
The eBay Money Back Guarantee is a buyer protection program that ensures purchases made on eBay are safe and reliable. If a buyer doesn't receive an item or the item received is significantly different from the description, eBay facilitates a refund or replacement. This guarantee fosters trust between buyers and sellers, making eBay a secure platform for online transactions.
The eBay Money Back Guarantee Explained 
The eBay Money Back Guarantee is a fundamental aspect of eBay's commitment to ensuring secure and trustworthy transactions for buyers. Designed to instill confidence in the online shopping experience, this guarantee serves as a safety net that safeguards buyers from fraudulent activities and misrepresented products.
When a buyer makes a purchase on eBay, they can be assured that their transaction is protected by the Money Back Guarantee. This means that if the item they receive doesn't match the seller's description, arrives damaged, or if the item isn't received at all, the buyer has the option to file a claim. The guarantee covers a wide range of scenarios, including cases where the seller fails to deliver the item or where the received item doesn't meet the stated conditions.
To initiate a claim, the buyer must follow a simple process provided by eBay. This typically involves contacting the seller to resolve the issue. If the seller is unresponsive or if the issue isn't resolved within a specified time frame, the buyer can escalate the claim to eBay for further assistance. eBay then steps in as a mediator, evaluating the evidence provided by both parties and making a fair decision. The possible outcomes of a successful claim include a full refund to the buyer or the option to return the item for a refund.
Key Features Of The eBay Money Back Guarantee
1. Eligibility Criteria and Covered Transactions:
The eBay Money Back Guarantee applies to a variety of transactions, including fixed-price listings, auctions, and even classified ads. It covers scenarios where buyers do not receive their purchased items or receive items that are significantly different from the seller's description. Eligibility depends on meeting certain criteria, such as paying for the item through eBay's checkout or PayPal, having the issue raised within a specific timeframe, and adhering to the specified claims process.
2. Timeframes and Deadlines:
Buyers need to initiate a claim within a certain timeframe from the estimated delivery date or the actual delivery date, whichever is later. This timeframe ensures that claims are filed promptly, allowing for efficient resolution. Additionally, buyers should adhere to the deadlines for each step of the claims process to ensure their claim remains valid and eligible for review.
3. Resolution Options:
Upon filing a claim, eBay provides various resolution options to address the issue. Depending on the situation, buyers may be offered a refund, a replacement item, or assistance in returning the item to the seller for a refund. eBay aims to find a solution that is satisfactory for both parties involved, ensuring a fair and equitable outcome.
4. Seller Protections and Responsibilities:
While the eBay Money Back Guarantee primarily focuses on buyer protection, sellers also have a role to play. Sellers are encouraged to accurately describe items, provide clear images, and offer prompt customer service. In case a buyer files a claim, sellers have the opportunity to resolve the issue directly with the buyer. It's important for sellers to address claims promptly to prevent escalation.
5. Case Resolution and Appeal Process:
eBay acts as a mediator in cases where buyers and sellers cannot come to an agreement. The platform reviews the evidence provided by both parties and makes a final decision. If either party disagrees with the outcome, they may have the option to appeal the decision. This appeals process ensures a fair and transparent procedure for dispute resolution.
Initiating A Money Guarantee Claim
Initiating a money-back guarantee claim on eBay is a straightforward process designed to protect buyers in case of issues with their purchases. Here's a step-by-step guide on how to initiate a claim:
 

Access Your Purchase History:

Log in to your eBay account and navigate to your "Purchase History." Find the item for which you want to initiate a claim.

Select the Item:

Click on the item's details to access its page. Look for the option that allows you to "Report an Item Not Received" or "Item Not as Described."

Choose the Relevant Issue:

Select the issue that best describes your situation. If the item hasn't arrived, choose "Item Not Received." If the item received doesn't match the description, select "Item Not as Described."

Contact the Seller:

Before filing a claim, it's recommended to communicate with the seller to resolve the issue. Click on the "Contact Seller" option to send them a message outlining the problem. Sellers often appreciate the chance to address concerns and may offer a solution.

Wait for Seller's Response:

Give the seller some time to respond to your message and attempt to resolve the issue. Sellers are typically given a few days to address buyer concerns.

Open a Claim with eBay:

If the seller doesn't respond or the issue remains unresolved, you can escalate the matter to eBay. From the item's page, choose the option to "Open a Case." Provide the necessary details about the problem and the steps you've taken to address it.

eBay Mediation:

eBay will step in to mediate the situation. They will review the information provided by both the buyer and the seller. It's important to provide any evidence you have, such as photographs, messages, or tracking information.
Limitations And Exclusions 
While the eBay Money Back Guarantee is a valuable protection for buyers, it's important to be aware of its limitations and exclusions to avoid misunderstandings. Here are some key limitations and exclusions to keep in mind:
1. Certain Categories and Items:
The guarantee may not apply to all categories and items on eBay. Categories like real estate, vehicles, and businesses, as well as services and digital goods, might have limited coverage. It's essential to review the guarantee's terms and conditions to understand which types of purchases are eligible.
2. Buyer's Remorse:
If a buyer changes their mind about a purchase or no longer wants the item, the Money Back Guarantee may not cover it. The guarantee is primarily designed to protect against issues like items not received or items not as described.
3. Item Condition Changes:
If a buyer receives an item in the described condition but later damages it, the guarantee generally won't apply. Buyers are responsible for maintaining the item's condition after receiving it.
4. Local Pickup and In-Person Transactions:
Transactions that involve local pickup or in-person exchanges are often not covered by the guarantee. This is because eBay can't verify the condition of the item at the time of handover.
5. Unauthorized Purchases:
If someone other than the eBay account holder makes a purchase without permission, the guarantee might not provide coverage. It's crucial to keep your account secure to prevent unauthorized transactions.
Tips For A Smooth eBay Experience With The Money Back Guarantee 
Navigating the eBay Money Back Guarantee effectively is essential for a seamless and secure shopping experience. Here are some tips to ensure a smooth experience while utilizing the guarantee:
Read Item Descriptions Carefully:

Thoroughly review item descriptions, images, and seller policies before making a purchase. Understanding what you're buying helps avoid misunderstandings and potential issues.

Check Seller Ratings and Feedback:

Evaluate the seller's reputation by checking their ratings and feedback from previous buyers. Sellers with positive feedback are more likely to provide accurate descriptions and reliable service.

Communicate with the Seller:

If you have questions or concerns about an item, communicate with the seller before making a purchase. Open dialogue can address potential issues upfront and lead to better outcomes.

Keep Records of Communication:

Save messages exchanged with the seller. These can serve as evidence in case you need to file a claim.

Maintain Patience for Shipping:

Give sellers reasonable time to ship items, considering factors like their location and shipping method. Delays can sometimes occur beyond their control.
Final Words 
In the ever-evolving world of online commerce, the eBay Money Back Guarantee stands as a cornerstone of buyer protection. Armed with the knowledge of its features, limitations, and best practices, both buyers and sellers can engage confidently in transactions on this dynamic platform. By fostering trust, open communication, and a commitment to integrity, the guarantee transforms eBay into a secure and thriving marketplace where individuals can explore, purchase, and sell with the assurance that their interests are safeguarded at every step.
FAQ's 
What Is The Ebay Money Back Guarantee?
The eBay Money Back Guarantee is a program that ensures buyers are protected when shopping on eBay. It offers refunds or replacements for items that are not received or significantly differ from the seller's description, providing an added layer of confidence in online purchases.
How Do I Initiate A Money Back Guarantee Claim?
To initiate a claim, go to your purchase history, select the item in question, and choose the option to "Report an Item Not Received" or "Item Not as Described." Follow the steps, communicate with the seller, and escalate the claim to eBay if needed.
Are All Purchases Covered By The Guarantee?
While the guarantee covers many types of transactions, it might not apply to certain categories like real estate or services. Additionally, situations involving buyer's remorse or damages post-receipt might not be covered. Review eBay's policies to understand what's eligible.
What Evidence Should I Provide When Filing A Claim?
When filing a claim, provide clear evidence such as photographs, screenshots of messages with the seller, tracking information, and any relevant details that support your case. This documentation helps eBay mediate effectively.
Can I Appeal If I'm Not Satisfied With The Outcome Of A Claim?
Yes, if you disagree with the decision of a claim, you might have the option to appeal. This ensures that the resolution process remains fair and transparent for both buyers and sellers. Follow the appeals process outlined by eBay for further assistance.